60 User Reviews
Posted by Aaron (Raleigh, Nc) on 06/09/2012


I am a 23 year old male, about 35 pounds over my ideal weight. I have had HS for over 5 years now. I used to have it on the area above my penis and the doctor diagnosed it as carbuncles and gave me antibiotics. The antibiotics took a week to show signs and I only got mediocre results. A month or 2 after the antibiotics, the sores returned. The lesions migrated around my crotch and buttocks for awhile before finally coming to rest between my legs. During a flare, my crotch looked like a war zone, not to mention the pain and oozing and bleeding. When I wasn't flaring, it still looked bad down there. This has played a huge role in my sex life, or should I say lack of. Its hard explaining to friends and family why I dont ever have a girlfriend, or even try to meet girls. It made me depressed, I became sedentary and smoked a bunch of marijuana (to medicate the depression), played video games, ate and gained weight. This WAS my life.
I started taking turmeric about 2 weeks ago for Hidradenitis Suppurativa. Only hours after taking the first dose (2 tbl spoons in 1/2 cup of water) I noticed about 50% improvement! I was astonished, and was extremely encouraged to take successive doses. I have taken it twice a day for over a week now at a lower dose of 2 teaspoons per 1/2 cup warm water. I would say that now I am 90% better looking down there, with the last few stubborn lesions shrinking and on their way out. Today I picked up the turmeric capsules ($12 for 60) and will be taking them (500 mg/day) from now on.
I am also now taking ACV for weight loss, to raise my pH, and to lower my blood pressure. I highly recommend looking into ACV for the aforementioned ailments. I noticed a drop in my blood pressure after 1 day, I just felt so much healthier.
This site has changed my life, I feel like a completely new person and am forever greatful to this site and its contributors. In a month or so I will be in better financial health so I plan to make a donation to the site. Thank you so much!
Replied by Melissa
(Sydney)
08/11/2013

Replied by Kayla
(Tri-cities, Washington)
01/14/2016

Replied by Kini
(Derby)
07/04/2016

Replied by Joel
(Ny)
11/18/2018

---
Turmeric
Posted by Hania (Houston, Tx) on 10/26/2011


I wanted to thank the creators of this site and its contributors so much for all the helpful information I found on here. I've had HS for years and always felt as if I was the only person who had this. It was actually just last year when I found out this was HS and not some mystery disease. Unfortunately there is no cure. I've seen different doctors who just didn't know how to go about dealing with this disease. I didn't want to go in for another round of antibiotics, or expensive injections at an expensive dermatologist, so I decided to go the home/organic remedy route. I'm so thankful to have found this site.
I had a really bad flare up last night, a very large and painful boil. It was very difficult for my to walk or sit, and I could only lay on one side of my body in bed, to keep pressure from building on the boil. I drank a mug full of hot water with 1/2 teaspoon turmeric and crushed black pepper. When I woke up this morning the first thing I drank was half cup of hot water with black onion seeds. Then I drank the turmeric and black pepper in hot water again this morning at 6 and 11:30, and the swelling and pain have gone down considerably. It's nasty but it works! I will drink it again at 4 pm and 10 pm. My mother has been telling me about drinking milk or water with turneric for a long time now, I don't know why I never listened! Mother really does know best!
I've noticed that sugar and coffee is the only main thing that causes these boils for me. I need to lose weight as well. It may not be everyone, but I've been doing my own research on this disease and have seen that a lot of people dealing with HS are overweight or obese.
Replied by Kerri
(Alberta, Canada)
10/18/2017

---
Turmeric
Posted by Roxanne (Tubac, Arizona) on 09/08/2011


hello everyone ive had HS sense I was 12 as well im 21 now I was scared cause I was molested and I thought it was an STD but thank god I got over that and went to a doctor and I was dignosed but ever sense then it has changed my life and I felt like so not normal...!! But ive been looking into natural remedies cause all the anitbiotics docs perscribed none of them worked and I dont want surgery!!!!
So I looked at this website!! Saw that tumeric was working for people!! So I tried it and it works but breakouts come and go!! Because of stress and weight gain or eating unhealthy!!! But it dose work in pill form or just as a paste or in a tea!!! As well keeping clean and dry... My boyfirned is alright with it but sometimes I dont feel pretty but keep your head up try all the natural remedies you can im sure one will work!!! Dont be afriad to talk about HS it dosent make who you. Just goes to prove were strong and we can make it better for us and our friends who have it!!!
---
Turmeric
Posted by Tasha (Woodbridge, Va) on 08/15/2011


I have had HS since I was 10 it started on my lower back and has grown to my armpits, breasts and very rarely the groin. I am now 25 and I have been using Turmeric capsules for about 2 weeks now and the results have been amazing!!! My doctor recommended I stay on them as they are the most natural ones out there! It's not a 100% cure but not it is about 95% more bearable and looks about 95% better as well. My mother has about as severe of case as you can get and while the effects of Turmeric on her have been minimal she too is staying on them as little relief is better than no relief.
Replied by Gavin
(Manganui, Northland, New Zealand)
08/15/2011

Replied by Amy
(Sydney, Australia)
01/12/2012

Replied by Cherese
(Canada)
02/14/2017

---
Turmeric
Posted by Melissa (Oxford, Nc) on 08/10/2011

Like most of you here, I have suffered with this for almost 15 yrs. Only recently got diagnosed after many many trips to the ER, surgerys to remove skin and infection. Been told that its hormones, use antibacterial soap, some people just get them. Ugh. Feeling like no one cared or wanted to help. Then finally someone puts a name to it, and I felt relieved that NOW they can "fix" it, only to find out that there is no fix, no cure, the surgery doesnt always work, it leaves even more scarring and I will continue to get them. I thought whats the point? Now months after the diagnosis the oozing painful sores in my armpit and groin have worn me down to the point where I said "to hell with it, lets do the surgery in hopes that maybe it will work for me, and if it doesnt, well I'm really no worse than when I started".
THANK GOD my husband found this site just in time! Reading all of your posts I had tears streaming down my face. HOPE! Thats what you all have given me. I started the Tumeric last night and am praying I get the same results that many of you have had. If this works like you all say, I will scream it from the rooftops, tell everyone I meet and show my Dr's my longest "finger" ;} Thank you all so much, my heart and prayers go out to you for all you have been through. I hope to be able to post some "happy" here in the next few weeks. Mwah!
Replied by Vikki
(El Paso, Texas)
08/02/2012

Replied by Apple2012
(Beijing, China)
11/22/2012

Replied by Ann
(Montana)
11/26/2012

---
Turmeric
Posted by Margaret (Toronto, Ontario, Canada) on 05/10/2011


TURMERIC REALLY WORKS!!!
I drink it dissolved in warm water once a day when I have an outbreak - and the boil literally shrinks within hours - it's amazing. 1/2 tsp in 1/4 cup of warm water, but you can play with the dose.
I also no longer sit in a chair at work - I sit on an exercise ball which constricts my groin area less - which has made a HUGE difference - my exercise ball deflated and I sat in a chair for a month and they came back - I bought a new ball, they were gone in a week.
PhisoHex also works if you use it consistently but you shouldn;t use it longterm.
I notice when I eat a lot of sugar, it makes it worse. Good luck.
---
Turmeric
Posted by Justsayin (Toronto, Ontario, Canada) on 04/24/2011

I will be starting tomorrow 1tsp of turmeric in 1/4 cup of water three times day, and I can't wait to post my results for everyone.
HS popped out of know where and being a 20y/o and just having a good time with college, work, friends and family HS has really made me want to give up on life.
So glad I found EC and really hope that I can have some results that can make me able to enjoy life again. My family and friends don't know anything about what has been going on the last two months (they think its stress) really HOPE and PRAY that turmeric can provide some relief!
Since I won't be going to a doctor for HS, EC is really a life saver. I did want to see a doctor but after reading all the horror stories about HS and doctors/ dermatologist there really isn't a reason to for me. There is nothing they can give me to cure this.
Replied by Courtney
(San Francisco, Ca)
05/08/2011

Replied by Sara
(The Beach, Canada)
05/09/2011

Replied by Justsayin
(Toronto, Ontario, Canada)
05/22/2011

Replied by Underthegun
(Atlanta, Ga)
06/07/2011

---
Turmeric
Posted by Sourgrape (Sweet Home, Oregon) on 02/23/2011


My daughter was diagnosed with Hidradenitis Suppurativa a year ago when she was 13. The only place she got HS was in the crease of her breasts. It was very bad. Open, seeping wounds with holes that you could stick the end of a Q-tip into (did not try, the MD did this) and very bad tunneling. It was raw, red and very very sore; about 8 inches long and 5 inches wide. The MD said it was because her breasts are so large (34-F). The MD really didn't know what to do for her, at first she said we had to go to a plastic surgeon to have the skin between her breasts removed and new skin graphed in and a reduction. The surgeon said he would not touch her (thankfully) they finally put her on antibiotics, which they concluded she was allergic to, and they did not work.
She then started Acutane and was on it for 6 months. It was the worst 6 months, for both of us ever. The MD finally said that she wanted my daughter to start Humira, told us the side effects (which scared the heck out of me) and said she would need to be on it for the rest of her life. I finally told the doctor that we were going to try a natural cure first.
I found this site and put my daughter on 2 Azo yeast pills a day and 1/2 teaspoon of turmeric dissolved in hot water and a tea bag (to make it taste better). She has been doing this for 2 months and the doctor recently released her from care. She is healing up more and more each day. Turmeric is a life saver for my daughter. The tunneling stopped, the holes closed up, there is no more seeping, and only one small red spot; everything is clearing up. It has been a year and half since her diagnoses and we are so happy that she is doing better.
Replied by Justsayin
(Toronto, Ontario, Canada)
08/31/2011

Replied by Cahama
(Gaithersburg, Maryland)
09/08/2011

---
Turmeric
Posted by Moe (Rochester, Nh) on 09/04/2010


I have been using the turmeric for less than 1 week, it has made an amazing difference. Thank you all for posting about this. It has been a miracle for me.
---
Turmeric
Posted by Turmeric_blessed (London, Uk) on 08/21/2010


I was on anti-biotics for a period of almost 3 months, but HS was not getting healed. I rather started having terrible side effects of anti-biotics.. As I was away from home, I couldnt even see a doctor.. I am really grateful to this website to help me out of pain. I tried out turmeric theory (i have turmeric with milk twice a day and also apply turmeric paste on the affected part at night before sleeping)
HS has been under control, though not cured yet, but the pain has reduced a lot and size has decreased considerably.. Thanks a lot..
Replied by Mary
(Roseville, Mi)
10/26/2010

Replied by Nicole
(New York)
11/21/2010

---
Turmeric
Posted by Johnner (Kildare, Ireland) on 08/04/2010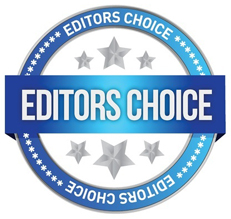 Suffered with HS for about 15yrs now; As anyone who has this knows.... You will try just about anything to ease the pain of it. So I've been taking one tsp turmeric powder in milk and honey for almost 2 weeks now... And truth be told... The first day I was knocking this stuff back hoping it wasn't a practical joke. You do get kinda used to the taste... I've had far worse medications prescribed!! IT IS AWESOME!!!!!!!! SEVEN golf ball size boils on inner thighs, bikini area and under boobs have all come to a head and drained!!!!! I've had this batch of boils for at least 4 months; doctor useless. Told me to loose a bit of weight. I cant go from standing to sitting or even walk without wincing in serious agony. So how do I exercise the weight off?? Ridiculous!! But yesterday, I walked for miles, up and down cliffs and hills and no pain... At all!!!! Not cleared completely yet but continuing to improve. I really wish I had known about this years ago so I wouldnt be so badly scarred. Can't recommend enough... Yes Yes Yes
Replied by E.j.
(Brevard, N.c., Usa)
08/15/2010

Replied by Justsayin
(Toronto, Ontario,canada)
04/25/2011

---
Turmeric
Posted by Bianca (Vancouver, Canada) on 07/30/2010


I have been suffering from HS for over 16 years now and have only recently been diagnosed. I was happy to find out that it actually had a name but disappointed that there is no known treatment. So I checked on here and came across the recommendation of Turmeric. I immediately went and bought pure turmeric powder as well as size "0" vegetable capsules. I fI'lled 100 of them and figured I'd give them a chance. When I started about a week ago, I had three nasty bumps that were rather painful. I took 4 capsules and within an hour the pain was almost gone, I was really surprised. I kept on taking four capsules three times a day and now, after a week, the bumps are completely gone, just a dark spot left were they were. They never healed off this fast before! I have reduced the dose to 3 caps three times a day and am hoping to reduce it to 3 caps once a day over time for maintenance. So far I haven't gotten any new bumps and the older ones are all healed off. This treatment is so amazing! Thank you everyone who recommended it!
Replied by Meg
(Vancouver, Bc)
08/28/2010

Replied by Justsayin
(Toronto, Ontario, Canada)
09/02/2011

---
Turmeric
Posted by Carolina (Margate, Fl) on 06/06/2010


i was diagnosed with HS when i was 20 years old but had been dealing with it for a year already. I am now 21 and have had my sweat glands removed from my under arms shortly after they started coming out in my groin.I dealt with them for 5 months in my groin a month ago i came across this website and tried the turmeric i am in the process of healing 100 percent.i buy the turmeric in 5 pound bags for 6 dollars! in any indian market and i buy empty capsules from whole foods size 00 (100 capsules for 3dollars) and i fill them myself i take two pills 3 times a day (morning,afternoon,night) i for a long time thought i was the only one with my condition...for anyone who has gone through or has seen anyone go through this can relate when i tell you it is a pain that is almost intolerable i am so thankful for this website anyone going through it now please stay strong and have faith. there are remedies that work as long as you stick to them hopefully one day there will be a cure. until then me and my boyfriend on sunday nights will be filling up turmeric capusles lol
---
Turmeric
Posted by Beverly (Daytona Beach, Florida) on 03/29/2010


I have had HS for 23 years although in the beginning years I thought it was boils on inner thighs until diagnosed years later. I tried the gold dial soap which did nothing. I need stock in large bandaids with neosporin with pain relief as I am keeping them in business! It does give some relief on severe painful days (which are many). I next did the turmeric pills. I thought if anything takes some of this pain away it is worth it. Well after using for about 2 weeks, the pain has subsided. No I am not cured but it is now bearable and looks much better. I waited a month to post this to be sure it wasn't wishful thinking on my part. I will continue using this as the pain as I said is almost gone and is very bearable now and I have not needed a bandaid with neo on it..
---
Turmeric
Posted by Kcdober2003 (Seagoville Tx., Usa) on 02/08/2010

My friend has got me started on Turmeric. I have had HS for years. None of the doctors have been able to tell me what to do for it. My dermatologist gave me a lotion that helps, it is compounded at the pharamacy. It has talcum powder & neomycin in it. I talked to a surgeon and he told me it would probably return. Will let you know how the Turmeric works.
---