Circulation
Posted by David (Springfield, Mo)


Alright, so I read about H2O2 therapy and decided to get some 35% food grade HP for general detox. My wife agreed to try it as well. Not one for small starts, I gave her and myself the full 25 drops diluted in water on an empty stomach. Very unpleasant for me, but much worse for her. She threw up after about 20 minutes and said it was the worst vomiting episode she had ever experienced. She then when back to bed and slept the rest of morning and was wiped out most of the day. Next day, I get her to take 5 drops in water and that proves stable for her. Again 5 drops 2x more that day. Day three, while we are out for breakfast she tells me that her feet are so hot they are tingling and are purple. Now I must explain why this is significant. My wife has suffered from very poor circulation since early teen years. This has presented in ice cold hand and feet at rest, even in summer. Winter nights will find her under many layers of bedding, with sweats, space heater running and sometimes a sock cap. Near the point of comedy, if it were not so miserable for her. I have tried her on cayenne and L-Arginine, which helped some, but was not a cure.
So three days after taking H2O2 for the first time, she found herself with hands and feet that were burning up and purplish red from some new found circulation. This condition proved painful and she started holding her hands under cold water occasionally and only wearing flip-flops as shoes were unbearable. This overheated condtion lasted around three weeks and then subsided. Now another three weeks have passed and her circulation appears to be very normal. She is now wearing light bed clothing and will kick the covers off in the night, which is very different. She says that her circulation problems appear to be over. She is no longer taking the peroxide as it was just too upsetting on her stomach overall.
A sidenote, she has had significant constipation issues her whole life, and the weeks she was taking the HP, she became very regular, sometime having a BM 3x per day. Now that she has stopped the HP, she has started to become irregular again. Time will tell if the HP has cured her circulation issues, especially this winter. Will try to follow up this winter regarding. For me, it has been good. I have no major health issues, just overweight, which has a cure, but it is not HP unfortunately. (smile) I was extremely tired after taking HP the first few day and slept a lot. Now I am taking 25 drops once every other day. It is quite an energy booster and my allergies have been down significantly. Very impressed, and will continue to use it. Ted's comment that lecithin caps will ease the nausea has worked well for me, and I may get some benefit from the lecithin on weight loss as well.
Replied by Raquel
(Id)
05/27/2016

---
Cold Sores
Posted by Wendy (Small Town, NC) on 12/09/2008


Hydrogen Peroxide has worked great for my acne and periodic cold sores. Once or twice a day I swab my face with it after washing. I also rinse with it after brushing. I have not had a blemish or cold sore since!
---
Cold Sores
Posted by Carol (Greenville, USA) on 06/23/2008


I too have had cold sores all my life and am 50 yrs old now. I had a sore in the inside of my nose for 3 days , first I dapped peroxide.3% on the outside and the inside where I felt it sore and there was no change into the 3rd day. On the 3rd day I inhaled 3 or 4 puffs of a mix of half water and half .3% peroxide cheap kind, from a 2 oz spray bottle that you can buy for .50 in the toothpaste aisle where they have travel size items, and 2 hours later all the nose pain was GONE and no longer had a sore in my nose , it vanished. I also used Apple cider Vinegar. I take the pinch or 1/4th tsp of Baking Soda and 2 TBLS of APPLE CIDER VINEGAR in 4 oz of COLD WATER and it has lowered my heart rate from 117 to 72.This has also lowered my BLOOD PRESSURE from to 112/60 I feel full of energy and I do this before I eat first thing in the morning and last thing at night. I sometimes take it at NOON for a pick me up. I no longer have acid reflux/ GERD. I sleep and breathe better as I have sleep apnea.
---
Cold Sores
Posted by Joy (Denver, Colorado) on 07/17/2007


... I have tried plenty of the remedies on this site and they have all worked. H202 on a cold sore healed within 48 hours just dipped a q tip in 3%h2o2 and held on for 5 min 4 times a day. Baking Soda and water to gargle for extremely sore throat with swollen glands gone in 1 day. I gargled for about 10 minutes with my head tilted back 3 times thru out the day. Wow is all I can say about this one. thank you all so much this site is a blessing.
---
Cold Sores
Posted by Renee (El Dorado, Kansas) on 05/28/2007


My vanity for white teeth found me reaching for the peroxide 16 years ago. A side affect was that I was no longer experiencing cold sores (approx 6 a year). My regime was brushing teeth, gums, and tongue with peroxide a couple times a week. When I forgot to do this, the tingling sensation of an outbreak reminded me to do the peroxide treatment and no cold sore surfaced. There have been a few times that I was out of peroxide and got the cold sore but it was gone within 2 days of getting peroxide and the sore was very mild. Apply directly in addition to brushing the entire mouth. I've had two cold sores in the last 15 years. The one during my divorce and the other after getting unjustly fired from my job. Both were mild attacks.
---
Colds and Flu
Posted by Carolyn (Ontario) on 04/09/2021


Hydrogen Peroxide for Colds and Flu
Put 3% H2O2 in a nasal sprayer bottle and use it to inhale into the lungs (not the nose!! ) or you could use a small glass spray bottle. Inhale in for about 3-5 short breaths while spraying back into the throat each time. I just swallow the residual that is left in my mouth. I inhale h2o2 almost every day, and if for some bizarre reason I feel something come on, I inhale it 3-4 times a day. I also keep it in the refrigerator so it doesn't lose its strength over time. Have not been sick once...especially with the crazy Cvd virus these days.
---
Colds and Flu
Posted by anne-maree (qld) on 04/06/2021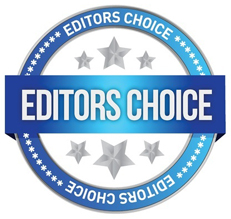 I have been an avid Earthclinic fan for the past 2-3 years and thank God regularly for this website.
One of the most exciting cures for me has been Hydrogen Peroxide 3% for Colds and Flu's. For about two years now I have been dropping 3-4 droplets into my family's ears and letting sit for about 2 minutes each side before draining. If done when the symptoms begin it has usually meant all symptoms are completely gone in about 24 hours. It has been such a relief to be able to nip colds in the bud and get back to normal life relatively quickly.
This last couple of weeks a new test came along for my family with a nasty respiratory virus which has run rampant in South East Queensland this last couple of months. The droplets in the ears were helping but not making enough of an impact and my husband was hit really hard by this virus so back to Earthclinic I went to do some more research.
I discovered the foot soaking remedy and gave it a go. Lining a large shallow pan with tin foil, I placed a face cloth in and poured about 80mls Hydrogen Peroxide 3% over it. Then my husband placed both feet on top of the face cloth for 5 minutes. He then air-dried his feet for about 10-15 minutes.
About 2 hrs later he reported that the tightness in his chest was significantly reduced and he felt a general overall improvement. The next day (today) he was a lot better, so we did the treatment again and he just continues to slowly improve as the day progresses.
Even though I had the virus last week I woke up this morning again with a scratchy throat and swollen glands so I thought I would give the foot soaking remedy a go as well. By this afternoon I was symptom free.
Once again I am thanking God for this website as I am convinced this remedy has saved my husband weeks and weeks of sickness. As a business owner, he cannot afford to take weeks off. Thank you from the bottom of my heart to the Earthclinic team and all of the helpful posts others have made to add to all of the wisdom available on this website.
Replied by Jestar
(USA)
04/09/2021

Mary
(Bayonne, Nj)
04/10/2021

Replied by Lisa
(CO)
04/09/2021

Replied by Debbie
(OC, California)
04/09/2021

Replied by Anrea
(Perth Australia)
04/09/2021

Replied by Pam
(Victoria, Australia)
04/10/2021

Rob
(Kentucky)
04/10/2021

Replied by Wendi T.
(Carrollton)
01/12/2022

Replied by Mike R.
(Bellevue, Washington)
02/21/2022

Replied by Leah
(Manvel, TX)
05/12/2022

---
Colds and Flu
Posted by Kylie (Whitianga, New Zealand) on 07/01/2012


I read about putting 3 drops of hydrogen peroxide in your ears to stop colds & flu on Dr Mercolas's website and thought it was quite interesting. They claimed it was successful in 80% of cases if administered within 12-16 hours of the first symptoms appearing.
It's midwinter here and everyone in the office came down with a cold, and shortly after I woke with a headache and a sore throat.
I checked on earthclinic that others had tried this first, which they had, so that night after work I syringed warmed hydrogen peroxide into my ear canal, (probably more than 3 drops as a pretty much filled the ear canal) lay down with a timer for 10 mins on each side, drank down a large dose of vitamin c, and the next day no symptoms of a cold what-so-ever. I wouldn't have believed it if I hadn't tried it myself. It's a fantastic remedy and over 3 weeks later I still haven't had a cold. I've tried putting the drops in since but they didn't bubble like the first time which I assume means no infection was present.
I would recommend trying this if you're in the first stages of cold symptoms as you have nothing to lose.
---
Colds and Flu
Posted by Ben (Cartwright, M.b Canada) on 03/22/2010


Hi we had very good result from 35% hydrogen peroxide with our children, we diluted to 3% we use a spray bottle to spray in their mouth, when they had a sore throat. and also when they have chest pain, like hard breathing, we use a humidifier to mist hydrogen peroxide in to the bed room at night, i put 1/2 gallon of water and 15 oz of 3% hydrogen and turn it on for all night, the first night we use it caleb was about 1 1/2 years, he was very sick, but we were surprised to see how he was doing in the morning, we were very thankful to see him well again, i also use it to brush my teeth, i just spray in my mouth and brush, it works great,i also use it for my ears,i will give the result later..
---
Colds and Flu
Posted by Alexandra (Toronto, On) on 11/11/2009


Thank you to everyone who has contributed to all of the wisdom on this site. I have been using all of the information for a couple of years but haven't written in till now. Two of my kids (14 and 18) came down with colds this week and then started running fevers. My daughter has also been vomitting so has not been able to do the lysine/Vit C remedy for flu. She also threw up the capful of HP in 1 litre of water remedy so I tried the HP in a cool mist humidifier... I added 2 capfuls to the resevoir of water and after 12 hours of sleep she woke up - no fever, no sore throat!
Replied by Mac
(Keaau, Hi)
01/10/2010

Replied by Mark
(Philadelphia, Pa, Usa)
09/08/2012

Replied by Emelia
(Wifi Town , , Usa)
04/24/2013

Christine
(Florida)
04/09/2021

---
Colds and Flu
Posted by Anne (Chicago, Il) on 09/24/2009


H2O2 in ear for colds: I get sick almost every month, usually with a bad cold during, or right after, my period. I tried H2O2 in my ears right when I was getting that familiar tingle in the back of my throat and tired feeling I always get before a cold. I used about a half a capful of 3% hydrogen peroxide poured into my ears, one at a time, lying on my side and let it sit and fizz for about 10 minutes each before dumping it out. The itchy feeling started disappearing right away and the next day I wasn't sick as I was sure I would be. I normally get sick for a good week or two when I do, so I was really glad it worked!
---
Colds and Flu
Posted by Theresa (Auburn, Indiana) on 01/02/2009


Hydrogen Peroxide kept me from getting the cold/flu I felt coming on. The first time I tried using Hydrogen Peroxide in my both of my ears was when I was visiting my sister in Illinois, about 5 years ago. I had just arrived from the 5 hour drive and could feel that I was getting a cold or flu. My sister suggested placing a few (6 to 7) drops of hydrogen peroxide in my ear, letting it fizz, then let it drain and repeat the process in the other ear. I went to bed that evening after using the hydrogen peroxide and woke up feeling great! I never did get that cold... I've repeated this process each time I felt as though I was coming down with the cold or flu. It has worked 90% of the time. The key is to catch it early! The longer you wait to use the hydrogen peroxide once you have the first symptoms, the less likely it will work. I've shared this with others, but most are hesitant to try it. I haven't had any bad experiences with this method.
---
Colds and Flu
Posted by Carol (Wellston, MI) on 12/17/2008


I have used hydrogen peroxide as a gargle for many years. My weak spot for a bug to come into my body is my throat, so when I get a sore throat or infected tonsils, I gargle with a capful of 3% hp so that it reaches the tonsils, (gag a little) and then spit it out. Repeat after 2 or 3 hours, and perhaps one more time later in the day. 90% of the time, my oncoming cold is nipped in the bud!
I also use a homemade paste of 3% hp and baking soda, with a drop of peppermint oil for toothpaste. I keep it in a closed jar to prevent drying out.
---
Colds and Flu
Posted by Jennifer (Henderson, NV) on 08/14/2008


In 2006, I worked in an office where a few women would literally be sick with colds, flu, etc. like every other week. No Joke! Well, they had small children at home and I'm sure this is where they were continuing to pick up viruses from. But they would keep coming to work -they wouldn't call in sick, so they would be coughing, sneezing using the phones, touching fax/copy machines, spreading their germs around continuously on the equipment that we ALL used.
SICK of catching their viruses, my friend looked up remedies for the common cold. She found something about peroxide in your ears could stop a cold before it could develop.
Well I tried it, and I have been doing it for the past year and a half every time I feel one coming on. If I feel a sore throat, runny nose, etc coming on I just use a small eyedropper and put about 4-5 drops of 3% peroxide (bought at any drug store) in one ear, (tilt head over the sink) and wait about 2-3 mins until you feel the peroxide stop bubbling and get thru the ear wax. Repeat in other ear.
This has saved me so much time, money and kept me side-effect-free, that I can't be grateful enough for finding out about it.
This past winter I worked in another office where mostly women worked, and once again kept getting and bringing to work all the wintertime viruses for colds and flu. If I felt anything coming on, I just did the peroxide remedy and am happy to say I remained healthy all winter long while surrounded by repeatedly sick co-workers. I told them all about the peroxide in the ear remedy, but they were skeptical and I don't think any of them tried it. Even when I challenged them to the fact that I was the only one in the office who had not been sick at all and had missed no work~
There should be a LAW :)
---
Colds and Flu
Posted by William (Fresno, CA) on 06/25/2008


Why Peroxide Works for Viruses
There is a lot of talk here about virus' performing all sorts of acrobats and warfare against humans by mysteriously entering the body from thin air. Lets first get it straight that viruses are genomes, genomes are dead cell matter produced by dying cells. If you want to know what dead cells up to these days, just visit your local cemetary. They don't enter thru your ears or skin. They're DEAD, incapable of launching any tactic, incapable of conceiving the things they are 'reproted' to do. They are the 21st century "demons to be cast out". Get real people, the virus's start inside you and what you really have is too much death when you are sick, H2O2 assists and fortifies your body's natural ability to rid itself of the death (aka virus). WE NEED OXYGEN TO CARRY AWAY THE DEAD CELLS TO THE APPROPRIATE RELIEF PASSAGES TO DETOXIFY WITH MINIMAL TO NO ADVERSE REACTION TO THE PROCESS. Another helpful healer is to stop or reduce the amount of poison you are subjecting yourself to.
Replied by Connie
(WI)
04/16/2021

---