Essiac Tea  
Posted by Scentophile (Columbus, Ms) on 08/17/2016


Four months ago my dog (Sam, 65 lbs) had a lip tumor taken off by the vet. He also had several fatty tumors removed. The vet wanted to biopsy the lip tumor because he said it was different from the fatty tumors. I didn't have the money after unloading $400 for removal of very large tumors. I don't believe chemo etc works so I decided not to have the biopsy. One month later the tumor was back and triple the size and growing fast. At that time I also noticed a large mass on the same side that appeared to be in the lymph node area of Sam's neck. Sam was losing weight and energy though still eating.
I decided I had nothing to lose and started him on Essiac tea powder. I would decoct the tea and give Sam 2 oz/ once each day. I added some sardine juice and he would slurp it down each time. I also changed his diet from commercial dog food to cooked chicken, cooked eggs, beef, sardines and canned wild caught salmon and sometimes a cooked sweet potato or other veggies that dogs can have. Immediately his tumors begin to swell. I knew this would happen but it was still difficult to watch. I cut back the dosage a tiny amount if I thought they were getting too big and threatening the integrity of his skin. Eventually there was a point where the tumors begin to shrink. I did notice the beginning of an ulcer on one of the tumors but when I backed off the dosage for a day or two it got better. He did have diarrhea but we just tried to give him access to the yard as much as he needed it. Essiac (the company in Canada) does sell something else to combat that, but with essiac at $50/box (includes 15 in shipping from Canada) I couldn't afford another remedy.
It's been three months since we started Essiac. The lip tumor is gone. The throat tumor is almost non-existent. I am beginning to wean him off the essiac. I don't know if that is necessary but it seems logical to me. As a side note, his coat is unbelievable since he's eating good food. His bad breath and inflamed mouth is gone. I think commercial dog food is a horrible idea after trying meats and eggs and seeing the difference it made in Sam. He has so much energy and he is not plagued by any arthritis or pain. Sam is 12 years old going on 5 or 6 now!
Replied by Brenda
Maryland
07/14/2017

---
Posted by Jeff (Morgan Hill, Ca) on 08/24/2015

Hi everyone:
In June, our 7 year old cat, Cece, was diagnosed with a feline fibrosarcoma tumor at the injection site for the feline leukemia vaccination shot. We feel we got it early enough, fortunately. Since the proposed veterinary treatment was far too unpleasant for my wife and I to consider for Ce, we discovered Essiac West tea and have been using it since the diagnosis as per the directions. We give her 3 ml in the morning and evening, which she at the very least doesn't seem to mind (huzzah! ). We are at the stage where the mass seems to be growing and getting harder, as per what has been written in the 'what to expect' sections of both the Essiac West pamphlet that came with the tea, as well as what many of the testimonials here have shared. Our veterinarian has also said that this will happen, so we're not sure what to expect or what to do if/when the mass erupts.
For those who have experienced a similar issue with their beloved felines, can anyone provide any sage words of wisdom as to what to expect, what to do if/when it erupts (application of a concentrated Essiac tea poultice), etc.? There has been much uniformity in what I have read about what happens (mass hardens and may grow, may erupt, it sloughs off, and eventually kills off the cancer), so we are quite hopeful.
Thanks,
Jeff
---
Posted by Claudia (Tacoma Wa) on 08/11/2015

I have read a lot off good reviews about essiac for pets on this site, so I tried it on my dogs growth on his nipple area. At first it looked like it was working but now the lump is growing very large and it is spreading. It is also hard and today I noticed something like a sore forming? Is this normal? Do I discontinue or keep going? It is not painful when I touch the area. She does not mind me doing that..appetite is good.
She is a 8 year old bostie. I am retired on a limited income and can't afford surgical bills..I'm af4aid I have to put her down.
Replied by Theresa
Mpls., Mn
08/13/2015

Replied by Kara
Port Orchard
11/24/2016

---
Posted by Dennis (Indianapolis, Indiana) on 01/24/2013


Hi Ted, I have a couple of questions. I follow Dr. Christopher's herbal remedies. I have a cat with an abdominal mass, I have been giving her Essiac Tea but she started having diarrhea. What other cures do you recommend?
---
Posted by Carla (Grand Rapids, Michigan) on 02/11/2009


11 year old female cat diagnosed with hemangioscarcoma on 12/3/08. Tumor was on her spleen and was the size of a clemantine. Because of tumor size,the vet gave her 1 to 3 months to live. He removed both tumor and spleen, ultrasound showed no mass anywhere else and lungs were clear but gave no hope. Couldn't find much info on feline cancer/natural cures other than this site. They only do studies on dogs and cats respond differently. I made my own plan of treatment and she is thriving as of 2/11/09. She plays with her toys and runs around after my other cats daily, hasn't done this for years! Coat is the most beautiful I have seen it.
Immediately got her on Essiac Tea (Esiack Caps 450mg by Now Foods) 1-450mg cap in morning 1 hour before her breakfast and 1-450 cap 1 hour before her dinner. It is important to take on an empty stomach, 1 hour before meals or 2-3 hours after eating. I mix 1 cap in 1 ml of water in a small glass that I allow to sit for hours (while at work and again over night). To administer, I suck the Esiak Tea back in the plastic syringe. I kneel and sit on my feet, trapping her between my knees with my ankles crossed so she can't back out. I pull her chin up slightly and squeeze it into the side of her mouth between teeth and cheek. I also have her on 1/5 cap (at both feedings) of maitake mushroom (NewChapter Organics veg cap- 1000mg?) to build immunity. She takes Transfer Factor Tri-Factor Formula (4Life) which is only natural transfer factor from cow colostrum and egg yolk (think mother's first milk) also a powerful immune booster. This is not lactose free but 4Life makes one that is for cats with inflammatory bowel. A 300mg cap Tri-Factor administered 1 cap per day first week, 2 caps per day 2nd week and 3 caps per day week 3. Stop at 3 caps daily. This will pass the blood/brain barrier important for brain cancers. All above are human grade elements that will do no harm. All (except Esiak) are mixed in with her food. Vet prescribed a pet vitamin in liquid form-Pet-Tabs Iron-plus due to her severe anemia, 1 ml daily for 21 days after surgery which I also mixed in her food and stll give her half dose of till the bottle will be done. Very important* took her off all grains and cheap grocery store brand foods. I feed Pet Guard brand (health food store). She can't tolerate chicken so she eats only the Premium Choice beef at the moment. I credit Essiac Tea, Transfer Factor and my begging prayers to God daily as to why she is still with me.
Replied by Jessica
Ma
04/17/2017

---
Posted by Gayle (Tulsa, OK) on 12/31/2006


Over 3 years ago, our cat, Flora, developed a mass (tumour) in her abdomen and lost a significant amount of weight. She was about 12 years old at the time. I started giving her a dropper of concentrated essiac tea once a day and mixing about 1/2 teaspoon of the powdered herbs in her food. The tumor went away and she put weight back on. She is now 15 years old and doesn't look or act like a 15 year old cat. I've continued to give her the dropper of concentrate at least once a week up to every other day. I've also given the powdered essiac herbs to our dog for allergy eye drainage that would easily get infected. Since we started the dog on this, her allergy eye problem has been gone for over a year now. Again, about 1/2 tsp once a day.
Replied by Ginger
Columbus, Ohio
09/07/2007

Replied by Jay
Cumberland, New Jersey
09/14/2007

Replied by Catherine
Brackettville, Texas
12/28/2007

Replied by Gayle
Tulsa, OK
08/28/2008

Replied by Carrie
Las Vegas, Nv
11/18/2009

Replied by Heidi
Manila, Philippines
01/18/2011

Replied by Heidi
Manila, Philippines
01/19/2011

Replied by Mapleleaf65
Vancouver Bc, Britush Columbia Canada
02/06/2011

Replied by Vickie
Lansing, Mi/usa
02/20/2011

Replied by Christine
Wallasey, Merseyside England
10/11/2011

Replied by Lindy
Mill Park, Victoria, Australia
11/25/2011

Replied by Krystal
Southwick, US
03/21/2015

Replied by D
Vancouver
11/05/2015

Replied by Naznine
Ny
11/18/2015

Replied by Bill
Michigan
02/18/2017

---
Frankincense Oil  
Posted by Happyrock (Qld) on 11/05/2016

I have started using one to two drops of 100 percent pure frankincense oil mixed with about 20 drops of organic cold pressed coconut oil. It is supposed to shrink tumours. I have noticed the tumour is starting to change to a slightly brown colour. Has anyone else tried this remedy for tumours?
---
Garlic, Vitamin C  
Posted by Countrygirl (Florida) on 06/18/2016

My Australian Shepherd age 8 has a growth on her tummy. Vet said it was like diggie breast cancer and would cost 600. to remove it. It grew within a week though on abdomen from a tennis ball size to double which worried me beyond words..then she developed a growth on back of one leg size of a golf ball. We have had her since a baby and don't want to lose her. I have been giving her excess garlic daily and excess vitamin c as read so much on research saying both are great at killing cancer cells. Her growths seem to have stopped now. I go through a bottle of rexall dollar general type vit c chewables 500 mg each and rexall garlic 500 mg soft gel pills which she gobbles up them alone and vitamin c so I am thinking they are giving her releif as she will walk to table when wants some. Her spirits are great and no signs of distress. The turmeric and castor oil though has me curious if it would work on her since growth is on abdomen where vital organs are.. could I just give her turmeric pills? or is it a risk?
---
General Feedback  
Posted by Kerri (Oregon, Ohio) on 07/23/2012

Hello All: I learned Saturday that my 10 yr old mix (Golden Retriever/Border Collie) has an enlarged liver, masses/nodules on the liver & (1) 2 1/2 cm on on her spleen. Her liver panel came back okay. The vet said an area of her liver is holey/or looks like swiss cheese. The history is, she had a large sarcoma removed from her back leg in Oct 2011 & has done well up until this point. She has very little appetite, weak limbs, panting. But she has good days & bad days.
My challenge is during this past year, my vet is very against anything holistic, "natural remedies", organic, etc.. I had ordered C-Caps from Pet Remedies & my vet said not to give them to her, but I did anyway & within a few months what seemed to be masses were virtually gone & saved her from another surgery. I do have milk thistle/dandelion drops for her now. She is currently on meds from the vet & l/d soft food for a special liver diet.
These website note "to talk to your vet before giving them anything". What do you do when your vet has a history of saying no to anything but what they recommend?? I am at a loss. Chloe has an appt for a biopsy & bile acid test on Wednesday. I am trying to do a bit of research to be prepared. I have also not found a holistic vet in the Toledo, Ohio or surrounding area. Thank you all for reading. Any feedback would be greatly appreciated. God Bless you all.... Thank you. Kerri (Oregon, Ohio)
Replied by Wendy
Columbus, Oh/usa
07/26/2012

---
Posted by Cwwright (Stonington, Ct, Usa) on 10/20/2011

My 11 year old cocker poo has a rock hard fatty tumor on her chest, under her pectoral muscles and pressing on her shoulder joint. Vet says to wait because surgery in that particular location is terribly difficult. She's a therapy dog and so special to me and others and I hate to see her in this much pain. I ordered a lot of the items suggested here, such as essiac tea concentrate, shark cartilage, alkalinity drops, castor oil etc but I can't figure out how you are applying the castor oil. Are you shaving the location first or just pasting this mess onto their fur? How do you bandage this location over the fur? Do you then give them a bath everyday to keep the rugs, furniture clean? Will the castor oil be able to reach this tumor, under her pectoral muscle? Thanks for any help provided.
Replied by Linda
Toronto, Ontario, Canada
11/08/2011

---
Glial Cell Brain Tumor Remedies  
Posted by Julieboolie (Portsmouth, New Hampshire, United States) on 03/26/2013

My sweet 9 year old Vizsla dog was just diagnosed with an aggressive glial cell brain tumor located in his occipital lobe. He had 5 siezures last wednesday 3/20 and after recovering from those he had an MRI and a spinal tap to determine what was going on. It is not surgically treatable and we can't afford radiation and really don't want to put him though it. We want to find something that will shrink his tumor holistically. He is really strong, and healthy otherwise. I have read about many treatments such as the Budwig diet, frankinsence, DMSO with aloe vera, essiac tea.... He is taking an anti siezure medication and steroids. The neurologist gave him 3 to 6 months to live and we are trying to be as hopeful as we can. I give him reiki about an hour per day and he also gets tong ren. I am looking to change his diet and do anything else that will help! Do you or does anyone have any suggestions? It is scary and any help, insight or suggestions would be amazing! Thank you!!!!
Replied by Namiko
Oak Bluffs, Ma
04/01/2013

Replied by Naznine
Ny
11/19/2015

Ben
Bremerton Wa
03/20/2016

Replied by Dana
Nashville, Tn
03/03/2017

---
Homeopathy, Garlic Oil  
Posted by Renate (Auckland, New Zealand) on 07/20/2009


Spleen tumor in a dog
Hi, I hope this will be of some help to someone out there. My female German Shepherd aged 15yrs was diagnosed with a ruptured spleen tumor and given 2wks to live. She was having injections to stop her bleeding to death every few days but the vets opinion was to put her sleep. This was nearly 6mths ago. I have my girl on 'china 20C', 'ceanothus 3x', aspidosperma 30C, I also give her 1 garlic oil tablet daily, 500mg of Vit C. Her tumor shrunk to a 1/5th of its original size and she's been running around like a 6yr old dog. Unfortunately I think the cancer may have spread and the tumor looks like its has grown again so now I'm googling everything I can to see if I can find anything else to help her. Also, her diet is pretty much carb-free but I have to give her cat food in the morning to get her medication into her which probably isnt doing her any good but its better than not having her meds. If your beloved pooch has this type of cancer, please try these (her new homeopathic vet put her on these) and if you know of anything else I can try - please post it - thanks
---
Honey  
Posted by Patricia (Downsville) on 09/19/2016 42 posts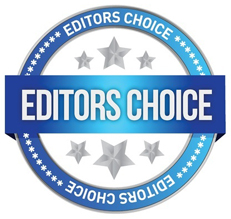 I don't see a way that I can be notified when someone answers this. Also I don't see honey on the list of remedies.
My cat has had a tumor or cyst for over two years and have been trying to find something that works and had found nothing. I read somewhere about honey packs. When I read that a bee keeper said that the only thing that will kill cancer is honey. What that bee keeper said stuck in my mind and tried to use the honey but the growth is in such a spot that I couldn't get anything to hold it in place and every time I wrapped it the cyst would fall out of the bandage.
Anyway the growth didn't shrink when I tried the honey and read that the use of plastic or metal touching the honey would effect its efficacy and the honey had to be unheated. My honey was definitely contaminated if that story was true. I would have to start with a new jar. I called the same company that made my raw honey and asked if it was unheated.They assured me that it is. So my friend brought some back from New Jersey where he works last Thursday night September 15,2016.
To make a long story short, after 72 hours of slathering this honey twice a day and securing it with an Ace bandage for two hours on this growth, which was hanging from her chest, it had reduced 80%.
That was last night at 3 am. This morning it had enlarged some but no where near the size it had been Thursday when I started. I was told to use silver in the honey and a friend said that the baby spoons we found was plate.
My method: I was afraid to use the spoon so I poured the honey onto a 2x4" gauze pad but first used my finger to spread some on because growth was thicker than the depth of the honey.
I just thought that someone may need to hear this information before it is conclusive and the entire growth completely terminated.
I thought that if I could use DMSO to allow the honey to penetrate deep into the skin it would work better. I also purchased DMSO. When I read the label that stopped me from using with the honey until I had more research. So that bee keeper may be correct. Will soon find out.
That said nothing has worked even close to what the honey has done to shrink this growth. I am amazed.
I will continue to use this. I just wanted to post it so that others in fear of what to do for their animals can run with it and relate what their results.
Replied by Sherry
Lompoc, Ca
05/25/2017

---
Hydrogen Peroxide  
Posted by Mandy (Bay City , Mi.) on 01/26/2016


I had read about food grade hydrogen peroxide on the Earth Clinic site, while researching natural remedies for animals as my Maine coon Kitty had a pea size tumor under his jaw that had grown to the size of a marble. I was very low on funds at the time and couldn't afford a vet visit, so I crossed my fingers, went to the health food store, bought some 35% food grade H202 and put a capful in his water bowl.
To my amazement the tumor disappeared after about two weeks. He's been tumor free ever since and I now drink it in my water. It's a Godsend.
Replied by Mama To Many
Tennessee
01/28/2016

Replied by Nina
Ill
02/05/2016

Replied by Noah
Seattle, Wa
08/31/2016

---
Posted by Julie (Cleveland, Ohio) on 10/22/2011

I was wondering if giving a dog hydrogen peroxide to induce vomiting could cause the same dog to rupture a tumor in his liver? My dog had ingested a corn cob about 3 weeks ago and so I gave him hydrogen peroxide to induce vomiting, but he never vomited. Then about 4 days ago he became very ill, and I thought for sure it was the corn cob blocked in his intestines, only to find out he had a ruptured tumor on his liver, and I was just wondering if the hydrogen peroxide would cause that to happen to a tumor???
Replied by Marc
Higgins Lake, Mi
01/06/2012

---