Hydrogen Peroxide  
Posted by Jeff (Escondido, CA, USA) on 02/01/2009

spindle cell tumor: Any recommendations for topical h202 applications to large spindle cell tumor behind and under front left leg? Also, after physical exertion, leg swells some. Just heard of h202. Will dilute in drinking water when receive it but am wondering about other ways to apply. Have been using whole food supplements tested with kinesiology, Orijen food, and milk thistle, and Essiac cancer formula herbal tinctures. We feel age of dog is deterrent to surgical removal. Also, any ideas for pain/discomfort management? Many thanks.
Replied by Holistichelen
St Petersburg, Florida
04/18/2012

Replied by Naznine
Ny
11/19/2015

---
Posted by Robin (Rural, VA) on 05/06/2008


Good News! My 10 year old cat was cured of a "very" large tumor with H2O2. I found this site a few months ago. I started out trying to use iodine, but she wouldn't let me near her after the first time. So I started putting some H2O2 in her water. I didn't however think about the fact that like humans, she might need a break for a few days now and then. It arrested the growth immediately, it drained some clear liquid for a bit, and she grew back her fur. But it stayed there. Until I gave her a break. Then it started draining large amounts of thick yellow pus. After about 10 days, it is gone!
Replied by Robin
Kettering , Ohio
10/08/2008

Replied by Robin
Rural, VA
10/09/2008

---
Hydrogen Peroxide, DMSO  
Posted by Robtyea (Wrightsville, Pa/usa) on 03/30/2012


Food Grade H2O2 is safe for pets, at lower doses. I have quite a number of cats and kittens, and have been giving them Food Grade H2O2 in their drinking water for about a month.
I have a female cat that developed large tumors on her underside. It was getting to the point that it was difficult for her to walk. My wife and I knew that we might have to put her down. The cat has been with us since she was born, and isn't very old. We could not bear the thought of losing her. I ask my wife for one week, to see if I could come up with a treatment.
I had been studing and researching Food Grade H2O2 for some time. I already had some on hand.
I believed it would work, but how to get it into her system was the problem. I did some research an found a product that was used on horses, for injuries. It was said to be able to enter the body thru the skin and relieve the pain. The product is DMSO. I found it to be sold locally.
I didn't have much time to create a treatment, and really didn't have a lot of choice. I made a mixture of DMSO and Food Grade H2O2 ( I used the H2O2 as a carrier to enter the body). I disinfected the area with a 3% solution of H2O2 and applied the mixture with a Q-tip to the largest tumors. (make sure whatever means used to apply and mixture of DMSO is clean, as it will carry anything it comes in contact with into the blood stream). Within 24 hours the tumors had reduced by 25%. I was amazed at its power. I have been treating her now for 10 days and the tumors are all but gone.
I believe those who doubt, will continue to doubt until they are infected with a serious disease and pray for a treatment to heal them. The answer is Food Grade H2O2. I have witnessed the power of Food Grade H2O2 and truly believe it may be a treatment for all serious diseases in animals and humans. (H2O2 and DMSO are not approved for human use by the FDA, what a shame.)
Replied by Kathleen
Charlotte, Nc/usa
05/08/2012

Replied by Jen
Digby, Ns Canada
11/27/2012

Replied by Kay
Atlanta, Ga
05/30/2013

Replied by Rallau
Hawaii
10/27/2013

Replied by Theresa
Mpls., Mn
10/28/2013

Replied by Teresa
Acworth, GA
08/04/2014

Replied by Theresa
Mpls., Mn
08/04/2014

Replied by Teresa
Acworth, GA
08/06/2014

Replied by Om
Hope, Bc Canada
08/07/2014

Replied by Teresa
Acworth, Ga
08/07/2014

Shirley
Nashville
02/29/2016

Replied by Om
Hope, Bc, Canada
08/08/2014

Replied by Grace
Idaho, US
08/14/2014

Warning

Replied by Om
Hope, Bc Canada
08/14/2014

Replied by Shaheen
Springfield
04/08/2015

Replied by Cynthia
New Jersey
09/02/2015

---
Mammary Gland Tumor Remedies  
Posted by Sio99 (New York, Ny) on 09/07/2014

Hi all - thanks in advance for your help. My Lexi developed mammary tumors last December but only showed symptoms recently. I took her to the surgeon who quoted me $3000 to remove them but to be honest I just don't have it. What is happening is they swell up once a week and she is uncomfortable and lethargic. In a couple of days they start to drain through the nipple and she feels great again. What comes out is gross - a sticky white pus, no smell but gross - although I am happy to see it drain. I tried castor oil last night using warm compresses first, then soaking a cotton pad in the oil and putting the warm compress on top. I do want to be sure the castor oil is safe since the nipple drains. I don't want to clog it as I think that may be part of the problem (stick pus clogging it so now I use hydrogen peroxide tto was nightly). I read somewhere castor oil may not be safe so I want to be sure. It is her upper left nipple so she can not reach it to lick off.
Any and all suggestions are great. She is just under 11 and about 9lbs (a yorkie) - and she is an angel.

2 days ago I visited an herbalist in a holistic pet store who I trust - he has been there well over 20 years and is very respected. He is changing her diet - wants her off poultry and beef - and instead instructed me to get down 3 other proteins she will eat. Not appetizing yet but she will get over it. He wants bison, venison, salmon, rabbit, buffalo, lamb, pork or other fish. I am to get him 3 and he will come up w/recipes or a commercial option. He also wants her to fast once a week (which wont bother her at all).
In her food he gave us Gentle Digest Prebiotic and Probiotics, DMG immune strength support drops (N, N-Dimethylglycine (DMG)), Canine Immune System support (ingredients here: too many to post! https://www.standardprocess.com/Products/Veterinary-Formulas/Canine-Immune-System-Support ) and a Chinese herbs formula called Survival which is Frankincense, Zedoria, , Oldenlandia, Curcurma, Lindera, Licorice & Gynostemma which is out of the Connecticut Institute for Herbal Studies. The trick is getting them in her which is NOT going very well, but again she will have to get over it too. I have now realized she knows the word medicine and goes and hides. She is smart!
Thank you all so much!
Replied by Ann
Nj
02/19/2016

Replied by Karen
Michigan
09/05/2016

---
Maple Syrup, Baking Soda  
Posted by Veggienut (Alabama) on 09/24/2014


I've been using molasses/baking soda for my 16 year old cat with oral squamous cell carcinoma which was discovered in Oct. 2013. Her veterinary treatment consisted of conventional methods using Clindamycin and Prednasone. After her last round of this in April 2014, the ulceration was still there. Out of desperation, I tried the molasses baking soda cancer cure. I've been treating her myself with this since the end of April 2014 and her level of stabilization has much improved. With conventional treatment, it was an "on" and "off" thing with rounds of medicine and in between rounds, the inflamed red ulceration in her mouth would come back big time. Although I've not cured my kitty, the massive ulceration hasn't returned since I've been using this treatment which has made a big improvement in maintaining her quality of life. In addition to the molasses/baking soda mixture, I also give her a standardized triple blend of Shiitake, Maitake, and Reishi mushrooms plus standardized Maitake 3-fraction. I've also found that KMR milk replacement to be a good choice to use when the inflammation in her mouth would worsen. I add in some other supplements as well and they can vary. At age 16, I know we're on borrowed time at best, but I'm glad to have been able to keep her for as long as I have. Roughly ninety percent of these cats are dead within one year of diagnosis. Fortunately, I still have my kitty, Mandi, and next month it will be one year since we started this journey together.
Replied by Theresa
Mpls., Mn
09/25/2014

Replied by Veggienut
Alabama
09/25/2014

Replied by D
Vancouver
11/05/2015

Replied by D
Vancouver B.c.
11/15/2015

---
Posted by Sunny (Solvang, California, Usa) on 06/12/2010

Hello,
My dog (female cocker, 15) has a tumor on her neck that has grown rapidly. In one month, it has grown from <1" to >3" in circumference. Four months ago she had a 2" peduncular growth (benign) removed from her throat that was blocking her airway.
Her diet has always been cooked free range meat w/ raw vegetables/supplements, and some holistic kibble. Although in the past couple of years she has taken up eating poop...and I believe that it's a good possiblity that the tumor is parasitic.
I'd like to try the Maple Syrup/Baking Soda combination, but don't know if it's all right to give to dogs. If it is, do you think it might help?
Please help... I very much appreciate it.
Blessings,
Sunny
EC: Sunny is referring to the cancer remedy found here: http://www.earthclinic.com/cures/cancer.html#BSMS
Replied by Leah
San Diego, Ca Us
12/11/2011

Replied by Js
Orlando, Florida
11/07/2012

Replied by Doug
Poynette, Wi
02/06/2013

Replied by Dogma
Laurelville, Ohio, Us
02/20/2013

---
Milk Thistle  
Posted by Linda (Massillon,ohio) on 04/10/2014


My friend had two cats with high liver enzymes. They fought the medicine the vet prescribed. I gave them "full spectrum" milk thistle. They sprinkled one capsule on their food which they ate. (Big surprise) The levels went down and the vet said, "keep doing what you are doing. It is working". Liver problems respond to milk thistle. This brand was from an online vitamin catalog store and only cost 3.49 for 100 caps. I believe in full spectrum herbs.
---
Milk Thistle, Chlorophyll  
Posted by Debih (Moreno Valley, Ca, Usa) on 06/04/2011

Our 6 yr old lab has had elevated liver enzymes for a few years now, not exhibiting many symptoms yet, also the vet has already tried the "drugs" with no improvement. After we had her just yesterday to get her teeth cleaned and she still is not herself yet, this is the last time she's going under anesthesia, unless an emergency. I came back to my tried and true Earth Clinic for help. After reading all the stories about the milk thistle and the chloraphyll, I took myself down to the local health food store and bought both. We also have a 3 yr old lab mix so he's getting it too. Shoot, my liver enzymes are usually elevated so I'm going to use it too! They love it just straight out of the bowl! I got the chloraphyll in Apple flavor and both of them lapped it up! Neneh also has some fatty tumors showing up the last year and I'll be watching them too. Her sister is 18 months older and is overweight (they feed people food! ) and also has quite a few smaller fatty tumors. I'm going to tell them about this too, they never take her to the vet except to get shots. I'll come back and give an update in a month. Thanks to everyone that posted!
Replied by Michelle
New York City, New York
07/29/2012

Replied by Colleen
Colorado
04/01/2014

---
Replied by ann
edison, new jersey
09/14/2007

Replied by Donna
Yellow Springs, OH

---
Replied by Jonna
Pittsburgh, PA
09/05/2008

Replied by katie
oak view, ca, usa
01/08/2009

---
Replied by Donna
Pa
10/15/2015

Molasses  
Posted by Glen (St. Mary's Newfoundland)


A friend of mine who's dog was riddled with cancerous tumors gave him black strap molasses each day for a month. she took him back to the Veterinarian and the cancer and tumor were gone! Her mother, who was a medicine woman in the hills of West Virginia suggested she do this as the ancient egyptians used the remedy for consumption (cancer).
Multiple Remedies  
Posted by Denise (Fowlerville, Michigan) on 04/03/2016


Hello,
7 months ago my dog was diagnosed with stage 2 sinus cancer and a fungal infection. His symptoms were a nose bleed 1-30-2015 then another in June of last year. Also for a few years he had clear nasal drip. But I noticed in September last year that there was no airflow in his right nostril. In September they diagnosed him and gave him 3-6 months and if we used radiation we would get a year, but he would go blind and have severe nasal mucus and pain. We opted out and went holistic.
Took him to a holistic vet which put him on max formula and turmeric, mushroom and curcumin. I also added to his therapy homemade liposomal c, hemp oil, krill oil, spirulina/chlorella/hemp dry powder mix, ip6, human grade DE, homemade dog food (chicken, mixed broccoli/cauliflower, carrots, pumpkin, black beans, quinoa) and half raw ground chicken backs with organ meat.
2 months ago he had massive nose bleeds from sneezing then a miracle, the tumor popped out at 2" the size of my baby finger. Had it tested and it was indeed the cancer tumor with the stem. Unbelievable but true.
Now I'm fighting his fungal infection which after the tumor flew out (btw it was an inoperable tumor) he had airflow from his right nostril but only lasted about a week. That is when I believe the fungus invaded and since then he has about 20% airflow.
I would like to know what i can give him specifically for nasal fungal infection. My dog (Chucky) is going on 8 years old in July and is a golden retriever. Otherwise healthy and happy, eats well at 110 lbs.., and stocky build so he may be about 10 lbs. Overweight..
Now you have a background. Do you have any suggestions on how to treat a sinus fungal infection. Thank you so much..
Replied by Suseeq
Sydney, Australia
04/04/2016

---
Posted by Sally (Seattle, Wa) on 04/27/2010

My dobie Babe has a tumor on her upper leg on the humorous above the elbow. Six weeks ago I took her to one of the 2 vet's we see. He said the limp and the swelling was due to running into something in the yard. She'd been limping for about a week or so. He ordered 30 days of bed rest with potty breaks. We did that. At the end of the month, the limp was gone. I took her back in and the vet said she can slowly resume running and playing. Then the limp returned after another week went by. The first vet keeps costs down and doesn't have an ex ray machine. At that point, 3 weeks ago, I took her to the 2nd vet and she was diagnosed with the tumor. The vet said she can do nothing and that she's seen 3 other dogs since the first of the year with bone cancer on a leg. It must be what they're eating. She also said if the limb were removed, another tumor would grow back so she feels it's hopeless and all I can do is let her go. It seems cancer is everywhere both animals and humans..
Thanks to Earth Clinic and all that I've read here, I have her on Essiac tea. I brew the tea and put it in her water and have been putting it in her food as well, about a teaspoon both meals. I put 1 to 1 1/2 tablespoons of flax seed oil on it so she'll eat it as I mix it with liver, her favorite food. I give her turkey or chicken morning and evening with 1 tablespoon and 1/2 of flaxseed oil over the food. I add 1/2 a teaspoon of turmeric for both meals. I mix it in with the turkey and oil and amazingly she loves the oil and the turmeric as she licks the plate clean. I've put flavic minerals in her water thanks to Ted on earth clinic. I'm giving her MMS several times a day. 5 drops of MMS mixed with 25 drops of the citric acid. I put it in 2 caps and put it down her throat after she's eaten. I follow each cap with a small piece of liver or chicken in case she's tasted the MMS. I was giving her a cap with a piece of chicken wrapped around it.. but she caught on after a few days and wouldn't take anything from my hand.. so I was left with the alternative. I also put a caster oil pack on the tumor every evening. I've put a few drops of hydrogen peroxide in her water as well. I'm using everything I've read about on Earth Clinic to help her. She's only 4 years old!!!!
The vet suggested I come back in 2 weeks for another ex ray (and check for $120 ). She assured me that the tumor would be larger. I decided to spend the money on food and the supplements rather than another sad warning of why I should put her down. So I don't know if the tumor has grown or not and she is still limping. But the other thing is she eats like a horse and she's not growing thin as they do with cancer. She's started to play with her daughter and wants to run around more even with the limp. In the beginning she was quite lethargic and wanted to sleep on the couch much of the time. She's still sleeping more then usual but she's also playing more so something is going on with her and it seems to me to be positive. Thank you Earth Clinic and all the wonderful readers that share their stories. Sally
---
Palliative Care for Dog Mast Cell Tumor  
Posted by Erin (Tacoma, Wa) on 11/30/2016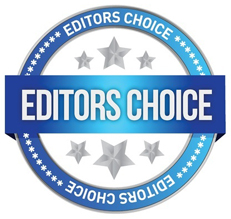 My dog was diagnosed with mast cell tumors at 13 years of age. Here is what we did for him palliatively, since he was so old that surgery was out of the question.
When it presented, one of his fatty tumors ballooned to twice its normal size. The vet gave him a biopsy that confirmed mast cells. Within a week, it had perforated and left a huge, hamburgerish hole in his side that we were told to keep covered, and that it would probably not heal.
Bandages are expensive, so I ordered organic, reusable bamboo breast pads online (10 pack) to use in place of primary bandages. We asked around and received about 10 ace bandages that we used to secure the primary bandages, then bought a rigid back brace to wrap over the top of the primary and ace bandages to make it harder for Skipper to access the wound.
At first we were changing the breast pads several times a day, and each time we would slather one of the following:
Cold pressed, hexane free castor oil
EVCO
Vitamin E oil
To these we would sometimes add turmeric, Lugols iodine. Definitely added Yunnan Baiyou to wound at first when it was bleeding so bad, and also included a pill or two internally the first week. After he healed, we put Dr. Schultze's drawing poultice (look at Curezone for recipe) overnight, and left all bandages off during the day.
After about 6 weeks, the wound closed up completely. We frequently put ice packs over the bandage system to keep him comfortable when the sore would flare up.
Onto the supplements we had him on:
CannaCompanion cannabis (see their website for specifications)
Vet prescribed anti-inflammatory
Turmeric and pepper pills found at Costco
Green Mush pills (you have to assemble capsules yourself, unless your dog will eat Green Mush mixed into food)
2 Benadryll
1 Tagamet
Activated charcoal & Psyllium
Pribiotic
Indica just before bedtime towards the end
I attached his regimen. He was put to sleep about a week and a half ago, but I know he would have died sooner and been more uncomfortable had we not followed this protocol. Hope this helps someone out there!
---
Raspberry Powder  
Posted by W (St. Louis, Mo) on 10/24/2009


I have a 12 year lab. He was suffering with 8 fatty tissues that were very large. I learned that raspberry powder can help dogs with removing fatty tissues and tumors. My dog was draggy and slow with the many fatty tissues. I came a cross raspberry powder and gave it to him for a month. He only has two left. I would put 2 table spoons over his dog food in the morning and evening. This is a real story. The two fatty tissues left have been reduced in size. My lab has more energy and moving around better. Also I give my dog 1 teaspoon of apple cidar vinegar in the morning and put it in his bowl and put his food over it. He does lick it up. W
---
Raw Pet Food  
Posted by Laure (Woodlands, TX) on 11/27/2006


Our dog had a tumor on one of his ears. The vet said that if it continued to grow, it should be removed surgically. I'd had good results using raw food, and had heard of many cancer cures using raw food, so I did a search and found that the raw pet food I had once heard about, from Canada, called B.A.R.F. (which stands for Biologically Appropriate Raw Food), was now available within driving distance from a local distributor. The dog was put on this food immediately. In three weeks, the tumor had flattened and blackened into a hideous thick crust. At 6 weeks into the raw food experiment, it was just a small flat scab. At 7 weeks, the scab fell off and revealed perfect, pink skin, with only a trace that there was ever a problem. We have kept him on a largely raw diet since then. Today, almost 2 years later, I can't tell where the tumor was. And he always smells fresher and less "doggy" when he is on raw food. He also has a lot more energy. I love how the raw diet decreased the burden of digesting cooked food, and gave him more assimilable nutrition to help his body heal.
Replied by Dee
Los Angeles, CA
11/10/2008

---
Seabuckthorn Oil  
Posted by Beanie (Newhall, Ca) on 07/14/2012

I searched this site many times looking for a remedy for a large tumor that appeared on my dog's head above her eye. She is a bichon and is 13yrs old. I tried the castor oil faithfully about 6 or more times a day for weeks but it did not work for me. The lump was getting larger and harder. I stumbled on seabuckthorn berry oil and started giving her half a dropper every day. It's been a little over one month and the tumor which had been there for about 9 months is completely flat!! It just amounts to raised skin now. I wanted to share this because I thought it was amazing and I always come here looking for help so I hope this helps someone. There is also a seabuckthorn seed oil available but I bought the berry oil not the seed oil. It tastes better and has slightly different make up. It is for human consumption - they both are - so it is safe for your pet. I guessed at the amount and it seems fine for my dog who is about 19 pounds. If your dog has lumps please try this. It also gives her more energy. I don't know if I can say where I got this but it is available on the internet. It comes in a small bottle with a dropper. It is easy to administer as she just licks it from her bowl. I sometimes rub some on her gums and it helps to keep them healthy and reduce bad breath odor. Please post here if your dog was helped by this. We need to keep our dogs healthy without drugs.
Replied by Neukum
Sussex, Nj, Usa
07/04/2013

Replied by Beanie
La, Ca
08/17/2013

Replied by Jss
London, England
03/05/2015

Replied by Sharyn
Pa., US
03/08/2015

Replied by Jss
London, England
03/08/2015

Replied by Krystal
Springfield
03/14/2015

Replied by Lesley
Az
06/26/2015

Replied by Melissa
Benoni
06/28/2015

Replied by Beanie
Ca
12/14/2015

Shirley
Nashville
02/29/2016

Replied by Katie
Jackson, Ga
02/10/2017

Replied by Beanie
Ca
04/26/2017

---