Proper Positioning
Posted by Heather (Corpus Christi, Texas) on 06/19/2007


I have been plauged for years with hemmroids. I read in an Ayurveda book about propping the legs, so I started keeping a 6" footstool (cheap plantstand purchased in a craft store) by the toilet. I put it in front of the toilet and put my feet on it, and it has given me great relief from hemmroids over the last six months I've been using it.
---
Proper Positioning
Posted by Nick (Tasmania, Australia) on 08/13/2006


A 6 inch step in front of my toilet bowl to raise my knees while seated on toilet. Passing a motion. It reduces Hemorrhoids and assists with your bowel motions. Saw this a long time ago. Theory is your system works easier with knees raised, as your bowels inside are less restricted in flow. Like Asian squat type toilets. It works. Made a small wooden raised stand. We move to side when not in use..Wife and I used it for 5 years so far and both recommend it. To try idea, at first get eg 2 house bricks. Whist seated on toilet put both feet on one in front. Your knees raise and your "flow" is easier.
---
Psyllium Husk
Posted by Naphora (Sofia, Bulgaria) on 10/30/2013


I am writing to you to add a natural remedy for hemorrhoids. Psyllium husk is a fiber supplement which taken with water becomes jelly-like, softens the stools.
I take three level teaspoons twice a day before meals with 2 cups of water.
Although my external hemorrhoid has not shrunk what I have achieved is no blood no pain for the first time in a long time. I am going to try other remedies in order to shrink the roid, but psyllium husk gave me immediate relief of all pain and blood. I had to take a trip abroad to a distant country - an organized tour. What I did was take my psyllium husk with me. Had no problems at all - regular bowel movements, no pain, no blood, although I spent 7 days site-seeing and travelling by bus with a large group of tourists.
---
Raw Egg Yolks
Posted by Anon (Usa) on 10/25/2017


I used to get a small hemorrhoid occasionally that would bleed a little. I found that eating a few raw eggs made it better. I also stopped drinking coffee and sitting too much, and am more careful about how much chocolate I eat as it seems to cause painful ovarian cysts. The eggs seem to have been the key as I can sit for prolonged periods again, and without my legs hurting, as well. I was a heavy coffee drinker with a deficient diet.
---
Raw Potato
Posted by Selva (Washington) on 08/20/2021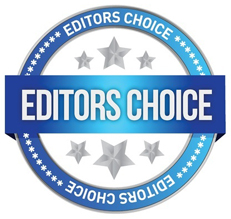 For hemorrhoids
It is well know in my country of origin that if you peel a small potato and use the center of it to make a suppository like shape and insert it in your anus, you will cure internal hemorrhoids. I saw how it cured a close friend of mine back then.
---
Raw Potato
Posted by Kathleen (South Africa) on 06/08/2016


Hi.
To all those who suffer with hemorrhoids, I have felt the pain. Two years ago I stopped mine completely. I read an old Voortrekker health book written by a minister. Low & behold The sweet potato.
Make sure outer area clean not peeled. Cut into pencil length & width, insert into anus, quite painful to start. I used some coconut oil/witch hazel to help insert. What a cure. I hope this helps all of you suffering out there.
Regards, Kate
---
Raw Potato
Posted by Dale (Wilmington, Delaware) on 05/15/2009


Ukranian village cure for hemorrhoids:
I had a very bad case of hemorrhoids and my wife at the time was from the Ukraine. she advised me to take a fresh potato, grate it with a potato grater and to press the grated potato onto my hemorrhoids. I did this for 3 days and my hemorrhoids were gone, the juice from the potatoes will shrink the hemorrhoids a fresh potato must be used each time. This does work!
---
Raw Potato
Posted by E.B. (Chattanooga, TN) on 05/24/2007


Remarkable relief from hemorrhoids by using a raw potato. Cut a slice and shape into a suppository, coat with a tiny bit of vitamin e, then insert. (If potato is chilled - even better!) Retain as long as possible, sleep with it if you can. Keep putting a fresh suppository in after every bowel movement. Use for a couple of days and you will be pleasantly surprised! Don't know why it works, but it does!!!
Replied by Glenda
(California)
12/06/2022

---
Relieving Stress and Pressure
Posted by Jlb (Saskatchewan, Canada) on 02/11/2015


I read about this a decade or two ago in a book by Louise Hay. The cause can be from 'pressure' in life such as deadlines or other related stress such as too much to do in too little time. At that time I called clients and got more reasonable timelines. My haemorrhoids went away.
I believe that we are not all created equal, and the cause of a problem for one is not necessarily the cause for another. I, for one, do not have a yeast problem, as confirmed by a naturopath, but I recently developed a haemorrhoid and realized I have let pressures creep up on me. I knew what I had to do to remedy the situation.
I hope this information helps someone else.
---
Rutin, B6
Posted by Lilly (Texas) on 05/13/2016


I have never suffer from hemorrhoids, I started with itching and then I started to notice a bump about a size of a pea. I immediately started searching for remedies and things to do to make them go away. I tried the tea tree oil it helped but did not make it smaller or better. I tried using a glove of garlic as suppository but did not work either. So I came across this website and read most of the comments here, I know some things work for some people and some don't. But I was on a mission to make these hemorrhoid go away because they are so uncomfortable. Yesterday I went to the store and bought a bottle of vitamin B6 at walmart and the Rutin I couldn't find it at walmart but thankfully a local organic store had it. I took one of each about 4 pm and before I went to bed I took another Rutin. In the morning I noticed that the hemorrhoid shrunk more than half. I then took the Rutin and B6 this morning before work and when I got home the hemorrhoid is almost gone :):):) (this means I am very happy) and I feel great! So thank you for all of you who share these remedies to other people. I will continue to take these for a few weeks.
---
Rutin, B6
Posted by Shari (Denver, Co) on 12/25/2009


I've read everything on this website from the bizarre and ridiculous to methods/products that might actually cure hemorrhoids. I personally have found that 500mg Rutin (which strengthens capillaries) and Vitamin B-Complex do help. Be patient; they can take a while to work
Also, avoid toilet paper. Use WET tissue to clean the area after a BM, the wetter the better. The idea is to rinse off residue without aggravating your sensitive bottom. Blot dry with dry tissue and finish with aloe vera or Witch Hazel. Mild soap is fine but antibacterial products are too harsh. I find that most commercial hemorrhoid preparations cause burning and discomfort. ACV might help but DILUTE it first with at least 50 percent water. Don't put harsh products on your hiney.
Avoid foods and/or drugs that you know make you bleed. OTC and prescription pain relievers are particularly bad. Finally, if you do bleed bright red blood once in a while and you're certain the cause is hemorrhoids, don't panic unless the bleeding becomes copious or you notice blood in your clothing long after a bowel movement. In that case, see your doctor.
---
Rutin, B6
Posted by Kelly (Dallas, Tx) on 10/08/2009


Hemorrhoids were something that I never thought would happen to someone in their 20's. I have had 5 children all in a short span of time. With my first, I did not have hemorroids. The 2nd child, I started to feel hemorroids coming on. By my 5th child, I was having hemorrhoid surgery when I was 6 months pregnant and then again right after the baby was born. The doctor told me they were larger than anything he had ever seen before, and this is his profession! After the last surgery, he told I didnt have any veins left there so I would not have a problem. Within a few weeks, I knew I had hemorroids again, even if he told me that was impossible. Over the years, I went to a TCM doctor who told me I had too much fire in my liver. A drain fire supplement always worked at making them go away. Now into my 30's, I am pregnant with my 6th child and it wasn't long before my hemorroids started to flair. By the time I was 6 months pregnant, I thought for sure I was going to have to have surgery again. I had about 4 and they were clotted and about the size of my thumb and fingers. OUCH! Being pregnant, I knew I had to be careful with what I took. I ended up taking 500 mg of Rutin and 200 mg of B-6 at night. I already take a B complex in my prenatal protocol. I do take 1-2 capsules of an oxygen cleanser every other night to make sure constipation doesn't make things worse. Within a week, those clotted, painful, horrible hemorrhoids were back under control. I eat a raw diet and have a poop stool by my toilet for natural squatting BMs. For some reason, the pressure of the baby during pregnancy gives me problems. I give a hearty YES to Rutin and B-6.
---
Rutin, B6
Posted by susie (Syracuse, NY) on 06/20/2009


I tried the B6, rutin and the 6 inch step and had excellent results within 2 weeks. Had minor hemmorhoids w/fissure on and off for atleast 6 months, nothing else worked, tried the zinc oxide, vit e, acv, vaseline,vicks, witch hazel,listerine, castor oil with no luck. within 2 weeks of daily supplementation of the b6, rutin and the step was all it took for pain, burning, itching and bleeding to subside. Thank you for your information.
---
Rutin, Vitamin C
Posted by Dh (Usa) on 06/02/2017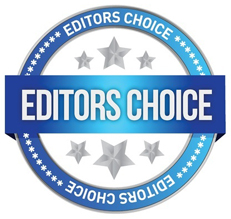 I believed in the power of Rutin from reading other users comments. However, I was expecting faster results since I saw no change after about 10 days. After doing more research, I found that you can take much more than the 500mg per day that others have said. So, I upped the dosage to two 500mg pills morning and night (2,000mg per day). Note - I also read that you should take 500-1,000mg of vitamin C as rutin can interfere with your body's ability to absorb vitamin C from foods. Within 2 days of changing the dosage the my Hs are almost 100% gone!
Replied by Ed
(48763)
10/29/2017

---
Sitz Bath
Posted by Om (Hope, Bc, Canada) on 02/18/2015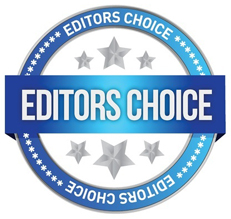 Use cold water therapy. Dip your privates in cold water for at least two minutes up to four times a day. Either fill the tub with just enough cold water to cover the down under, or find a roomy bucket to sit in. I tried a plastic sitz bath from Amazon but prefer the tub. A roomy bucket was really good but was cutting into my hips. Result: no pain and healing. Dry well afterwards and put up with the undressing necessary.
No cost involved. Namaste, Om
---