15 User Reviews
Posted by Abby (London) on 02/17/2017


I tried everything for piles from OTC treatments to Dr prescribed creams, Rutin, Apple Cidar Vinegar and coconut oil. Nothing worked. Then I came across black peppercorns so I tried it. I took 5 twice a day and my piles are now painless, no bleeding and reducing in size. Different cures work for different people - if nothing else has worked for you try this!
Replied by Geo Phil
A
04/28/2017

---
Posted by Candice (Brisbane, Australia) on 12/30/2016


Just wish to say thank you for the recommendation of Black Peppercorns to treat ( in my case) hard Hemorrhoids. Prior to knowing of the cure, I had tried off the shelf remedies fronm the local pharmacy but, outside of easing the pain, they did nothing to rid me of the hemorrhoids which seemed to get bigger and more bothersome over a four week period. The black peppercorns I wasn't sure of but figured I had nothing to lose, and sure enough as mentioned by others here, within two hrs of the initial administration the pain had gone and a week later the hemorrhoids had also gone.
My initial dosing as per what was recommended here was 6 - 8 black peppercors x 3 - 4 times per day but after a day or two I stopped counting and instead went by appearance which equated to 12 + by 4 times per day. Following the benefit I received which I shall be forever grateful for, I have decided to make this one part of my regular diet.
Thank you once again.
Replied by KT
Usa
01/31/2017

Replied by Geo Phil
A
04/28/2017

---
Posted by Ira (Springfield, Va ) on 08/13/2016


Black Peppercorn - Amazing Little Gems
Hemorrhoids would not go away from stress and change in diet. I tried popular suppositories and it appeared to be worse. I added 6-8 to my morning regime and sometimes to my evening after eating. The swelling went down and after a week were gone. I also now add 1/2 tspn of ground black peppercorn to hot water throughout the day because I read that helps with inflammation.
Interestingly enough, I remembered that my grandmother gave me hot water with black pepper to relieve my severe menstrual cramps and it was the only relief I ever had.
---
Posted by Sazia (Newark, Delaware) on 07/17/2016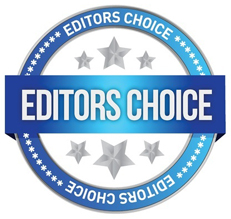 Here is my story (It's long, so please bear with me! ). I am probably the only person who had a "self inflicted" hemorrhoid! Let me tell you why! I am one of those people who have been struggling with weight for a long long long time but not strong enough to continue with a strict diet and exercise regime for more than a week. So I bought a Chinese Herbal Laxative tea, which (according to the makers) is pretty strong. I took that few months ago for a week, and other than running to the toilets few times a day, no serious side-effect happened. Now, after 2/3 moths, I again wanted to consume that tea for another week, and again I drank that tea for 5 straight days, every day on an empty stomach. By the 5th day I went to the toilet so many times that my "...." (you know what! ) area got really strained and I developed a hemorrhoid. Now, remember, I wasn't suffering from constipation or diarrhea naturally, neither was I having any problem evacuating on my own. However, the first day was uncomfortable and I had some burning sensation. But by the third and fourth day it got so bad that I couldn't sit, stand, or walk without feeling pain. The area got really swollen and I was having all the symptoms of a hemorrhoid. I wanted to kill myself for going overboard with that laxative tea. But the damage was done, and I was frantically looking for a natural remedy. Mind you, I am one of 'those' who believe in natural remedy and avoid going to the Doctors as long as possible.
And after numerous search I found the Earth Clinic website and read all the comments of people who have had success with various natural remedies for this condition. Most of the remedies seemed appropriate for constipation (which I wasn't suffering from). I tried coconut oil in the external area for one day, and it didn't seem to work form me. I was using organic, pure virgin coconut oil but I guess that wasn't apt for my situation. So as my last resort, I bought some black peppercorn on the night of July 14,2016. I had my first dose that night. After taking the first 5/6 peppercorn, I felt significantly less pain within an hour or two. The next morning my pain was 75% gone. Even though most people suggested to take 5/6 peppercorn on empty stomach once in the morning and once at night, I found from another website that the dose can be increased much more, and one can consume 20-25 peppercorn a day. I did the same thing two days. Today is July 17,2016 (morning), and I am pleased to inform you that I absolutely no pain, no bleeding (as of this morning), almost no swollen gland. Evacuation was easy this morning, and I hope within a day or two it should be Completely alright.
Therefore, YES YES YES... it DOES work like miracle... and you guys were Godsend to me :-)! Thanks for your Honest review and comments, and this is the very first time I am writing a review about anything online because I know it is true. So anyone who is suffering from this condition, please take 5/6 black peppercorn each time and a total of 20/25 Black peppercorn every day until your situation gets completely cured.
---
Posted by Sjones56 (Sherman Oaks, California) on 04/17/2016


I have an externally thrombosed hemorrhoid. It is very painful. I thought I had exhausted all my options, until I found this peppercorn remedy.

I took five peppercorns last night on an empty stomach with a full glass of water. I repeated the remedy this morning. I am no longer in pain, and the peppercorns are actually shrinking the hemorrhoid! I can't believe it! The improvement in less than 24 hours is dramatic.

This is a miracle/game changer for me. I thought I would need surgery or would be in weeks of protracted pain until my body absorbed the clot. Not so! I intend to continue using the peppercorns until I am fully healed.
I echo what other reviewers have stated here: THIS IS NOT A PRANK! IT WORKS!
Please share this remedy with others! It works!

I paid $3.35 for a bottle of Black Peppercorns.
---
Posted by Toni (Oregon) on 02/03/2016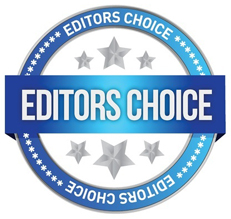 I have had what have been called "historical" hemorrhoids (yes, by a nurse after having babies). I have bled for almost 8 years. I have been weeks away from bleeding to death this year. Last month, I was pouring blood. I was told my only option was that brutal surgery (invented in the 1920's) and because my problem was SO bad, I'd be debilitated for about 4 weeks with the real possibility of having to use a catheter for a few weeks and possible additional surgery of stenosis of the anal opening. I stumbled upon this site and WOW! I tried the peppercorns. I had nothing to lose. Within 24 hours the bleeding was about 3/4 less (they figure I was losing 1/8 of a cup every time. In about a week I actually had bowel movements without blood. I canceled the surgery. Now, three weeks later, I have more non-blood bowel movements than with (and if there is, it's like 1tsp). Pain after bowel movements is practically nill.
Last week, I also added Fragelin, a chinese herb and Collinsonia Root, a supplement, that are said to strengthen the colon wall. THANK YOU....Oh, and my husband has shared my buns with the neighbors...well, the information about them. In one family, the 40-something year old son, father and grandfather all have this problem. They used the peppercorns and they said they are also having great results.
Replied by KT
Usa
07/23/2016

Replied by Mama To Many
Tennessee
07/23/2016

Replied by Robert Henry
Ten Mile, Tn.
07/23/2016

Replied by Sara
The Beach
07/24/2016

Replied by Namaw
Bama
07/25/2016

Replied by Sara
The Beach
07/25/2016

Replied by Amctab
Brisbane
08/30/2016

Replied by Geo Phil
A
04/27/2017

---
Posted by May (Orange, AU) on 04/15/2015


After 4 months of bleeding internal hemorrhoids - and trying most of the suggestions on this site - I decided to try the black peppercorns - my goodness - in 3 days, bleeding has stopped and what an improvement - still not completely gone - but - wow this is amazing!
Replied by Dries
Free State
05/09/2015

Replied by Susu
California
07/05/2016

---
Posted by Absolute (Virginia, US) on 05/17/2014


I registered just to reply here. Yes, the black pepper corns works for hemmorhoids. I tried this while I was in desperate pain. I took 5-6 peppercorns on an empty stomach twice a day for 2 days and now I'm not in pain. I think its gone. I'll continue for another couple days but this is amazing. I can't believe doctors don't know about this
---
Posted by Chickee (Annonymous) on 07/14/2013


I hurt for two months, unbearable pain from hemorrhoids. It was so bad that the back of my legs were numb, I couldn't even walk straight, couldn't sleep, and it felt like a hot poker was inside me. Went to the dr three times, was prescribed lortabs and a protofoam. NOTHING helped. Hot baths, meds, nothing. I was getting depressed and so down from this horrible, non stop pain. I read on this site about cayenne pepper, and I read on another site to take black peppercorns. Two months I have been down with this, and in two days I am BACK TO MY OLD SELF. I FEEL LIKE JUMPING AND YELLING FOR JOY!! .
The first night I was desperate and at this point would have tried anything... I read where you swallow five black peppercorns, once at night, once in the morning. I got up that night, took the peppercorns (was in a lot of pain at the time and couldnt' sleep). I also soaked a cotton ball in the ACV and put it on the outside for a few minutes. I finally fell asleep, woke up the next morning to pain, but NOTHING like it was... I took more peppercorns, and around mid day felt the urge to go, (which meant horrible pain was around the corner again). This time I used about 1/4 tsp of cayenne pepper (finely ground) in a small enema bottle of warm water, and gave myself an enema. I expected there to be lots of pain with the pepper but there was none. I couldn't believe it, after I went, there was NO PAIN. I did this twice a day, for two days, and taking the peppercorns. At the same time, I am also taking 5 wheatgrass tablets a day. This was the THIRD Day and today I mowed the grass, cleaned my home, and actually felt like a human being. Mine were so severe the doctor said I needed surgery, and they were swollen so bad that they were blocking... This is a miracle. If you are hurting, please try this!!! I can't believe it works but I will never be without peppercorns or cayenne ever again.
---
Posted by Mrsc (Middletown, Usa) on 01/08/2013


For hemorrhoids, try the black peppercorn remedy (2 to 3 whole black peppercorns swallowed whole like pills, morning and evening on an empty stomach). Shrank mine in less than a week.
Replied by J
Orlando Fl
03/08/2018

---
Posted by Mrsc (Middletown, Usa) on 11/20/2012


Black Peppercorns work! Just had baby #3 and was left with large, painful hemorrhoids (one the size of a grape)! Hurt to sit, stand, walk, or lie. Tried several remedies, but found peppercorn remedy buried in the thread and tried that.
Swallowed 4-5 whole black peppercorns morning and evening (sometimes on empty stomach - but if not, took them anyway). By day 5 H's were gone. Just have a little extra fold of skin now. 2 were hard and 2 were soft - worked on both kinds.
Also, used Vit E oil to soothe burning while they were still large. Better than the RX cream! Hope everyone tries this!
Replied by C. Brown
Louisville
08/04/2013

Replied by Mama To Many
Tennessee, Usa
08/05/2013

---
Posted by Chris (Lancaster, Pa) on 08/15/2011


Believe it or not and I didn't at first. Take 6 -10 whole black peppercorns (like you find in a pepper grinder) and take them when you wake up and before you go to sleep. Hemorrhoids will shrink and go away in a matter of days. Amazing...
---
Posted by Tinkerbell773 (Austin, Texas, Us) on 03/26/2010


It works!! I had horrible hemorrhoids and they wouldn't go away! I thought that peppercorn remedy sounded stupid, but I tried everything else and it did nothing. I started taking peppercorns yesterday. I took like 5 in the morning on an empty stomach as said to and repeated the dosage that night a few hours after I ate so my tummy would be fairly empty. By last night I already noticed a difference, and this morning they're like 80% gone!!! Yay!!!! I researched pepper till late last and found it to be an amazing food. It's a super antioxidant food, high anti inflammatory, anti pain, helps reduce Colin cancer, and much more!!!!! You gotta read about it and you wl see why it works. Who would of thought that this marvelous seasoning could be so beneficial to our bodies.
Posted by DRIES (CAPE TOWN, WESTERN CAPE, SOUTH AFRICA) on 06/07/2009


I am hooked on your site. Thanks for this wonderfull site. I read alot of remedies and user feedback on remedies for alot of health problems. I could however not find a remedy for piles.
Now here is my story: I used to work with a friend of mine who suddenly got a very bad case of piles. I actually got a huge fright when he showed them to me and a couple of other co-workers becaused I have heard of them but have never seen them. They were the type of piles that hung out,if you know what i mean. I have a nephew who had the same piles and he had them removed by having a very painfull and uncomfartable operation. Anyways, one of my co-workers who also saw this guys piles was a real joker type of guy and used to pull a lot of pranks on the lot of us. He looked at this guy and told him that he knows about a remedy that will make those piles dissapeare within days. We all thought he was joking again. What he told this guy, I will never forget in my life. I gave this remedy to 2 other people and they could not believe that it worked.
This prankster told our collegue to swallow 2 to 3 black pepper corns on empty stomach in the morning and the same amount in the evening before he goes to sleep. That simple. That is the remedy for those big piles that otherwise can only be removed by having a operation.
Low and behold, the guy who had the piles could not believe it and so couldnt the rest of us. Four days after he started this black pepper corn treatment he showed us his arse and they were gone completely. I promise you that i have seen this with my own eyes. Before and after. I do not know how it works but this is no joke. It does work. Maybe ted can give us feedback on how black pepper can cure this.
I cincerely hope that this information can help somebody to get rid of those piles instead of going for a operation.i have seen it. It does work.this is no prank.
If somebody try this please give us feedback on this matter.
Replied by Tracy
Nashville, Tn. Usa
02/05/2010

Replied by Bessie
Calgary, Alberta, Canada
02/05/2010

Replied by Cc
Tarzana, California, Usa
02/05/2010

Replied by Lisa
Thousand Oaks, Ca, Usa
02/08/2010

Replied by Tracy
Nashville, Tn, Usa
02/09/2010

Replied by Roxanne
Saskatchewan, Canada
03/24/2010

Replied by Betty L.
Lead Hill, Ar
02/02/2011

Replied by Dries
Cape Town, Western Cape
06/06/2013

Replied by One Who Needs Help
Cape Town, South Africa
09/04/2013

---