Essential Oils
Posted by Jennandluca (Los Angeles, Ca, United States) on 04/24/2012


Hi There, I wanted to add to the Hemorrhoids section. I have been applying Tea Tree Oil to my hemorrhoid, and it instantly cools and relieves the pain. I'm not sure if it actually helps to shrink the rhoid, but for pain control, I highly recommend.
I had learned about using Tea Tree Oil to help control and heal pain on a boil I had, so I thought it couldn't hurt to try it on my hemorrhoid.
Hope this helps someone else. thanks, jenn
---
Posted by Big Tuna (Park Ridge, Illinois, Usa) on 06/29/2010


I really enjoy EC & have used many of the remedies it contains. A few weeks ago I had a rare bout of constipation. When I finally did have a movement, it felt like I was passing broken glass. It took considerable effort (and tears) , but I was finally successful.
The problem is that now I have a bleeding hemorrhoid since that day. I am starting my 4th week of trying almost all of the remedies on this site for this ailment with no success or relief. It has gotten so bad the past 3 days that I can't sleep. Even OTC pain relievers have no effect on the pain. I have taken B6 & Rutin for 2 weeks; no effect. Last night, 6/28/10 I became desperate & took my bottle of tea tree oil & applied several drops to my finger tip & gently messaged it into the hemorrhoid & surrounding area. At first I felt nothing. In about 3 minutes I felt a warming sensation & possibly a little less pain.
I began watching TV & about ten minutes later I realized that I was actually sitting on the couch & I didn't have any pain. I was able to sleep from midnight to 10am this morning. When I arose from bed, no pain. About an hour later I had another BM. I wish I could say it was pain free, but it was NOT! This time I only had a slight trace of Blood. After I cleaned up I reapplied the tea tree oil & had to wait about 10 minutes & the pain subsided. In fact I went out & cut the grass! As I am writing this I am sitting on a regular chair without the dough nut!
I don't know if the tea tree oil will cure my hemorrhoid or not, but it made it much more bearable & I was able to sleep. Tea tree oil is a fantastic product that I have used for years on cuts & scrapes, hot spots on my dogs etc. It is fungicidal, antiseptic & a germicide. It can be purchased from almost any drug store, vitamin/health food store & many on-line vitamin sites. I got mine from swansonvitamins.com.
I know your pain my brothers & sisters.
Big Tuna
Posted by T. in Los Angeles (Los Angeles, USA) on 09/18/2008


I am trying Preparation H mixed with 3 drops Lavender oil and 2 drops Eucalyptus oil. It tingles but it helps disinfect and heal skin tissue. I also have been using suppositories. I have been using Lavender oil for the last ten years on scrapes, pimples and small cuts. Amazingly my skin doesn't scar when I use it for 3 times a day for 5 or 6 days!
BTW, ACV with garlic diluted in water is an excellent way to clear out bacteria and viruses in the colon as an enema. You will need to replace good bacteria with probiotic yogurt or friendly flora supplements.
---
Posted by Kim (Hagerstown, Maryland) on 05/31/2008


I started asking about hemorrhoid remedies while pregnant with my fifth child. During the previous pregnancy (and especially after deliver) I had horrible, painful hemorrhoids.
A friend suggested the following:
1 small (2oz.) tube of KY jelly, squeezed into another container - mix in 5 drops of cypress essential oil and 15 drops of geranium cypress oil and mix very well. Apply liberally as needed.
I'll say that it does "tingle" but I wouldn't go so far as to say it burns. It provides almost instant relief and my hemorrhoids have remained very mild this time around!
Oh - one other thing that did work great for me was straight ICE PACKS - nothing else. But not as convenient as the essential oil mixture!
---
Exercise
Posted by Sharrieff (Atlanta, Ga) on 05/23/2010


As of this posting I am 64 and have been a employing natural healing remedies for 40 years. I had my first juicer and water distiller back in 1971. For over 25 years I have been a vegetarian and workout regularly (3-6 days a week). However, over the last 10 months I have been experiencing hemorrhoid challenges. For about 4 months the pain threshold at times was at a 10 on a 1-10 scale. I tried nearly every "natural" remedy recommended on this and other sites. Nothing provided the relief that "rebounding" (small trampoline excerciser) has provided. After two days of rebounding for 30 minutes each day I noticed a significant reduction in the swelling. After a week I was practically back to normal; free of pain and with much more energy. Check the internet for the many benefits that rebounding offers. It is said to basically "knit" your body back to normal at the cellular level!
Sharrieff
Replied by Francisca
Michelbach-le-bas, Alsace, France
05/23/2010

Replied by Cat
Mallorca
08/22/2020

---
Posted by Paul (Seattle, Wa) on 08/12/2009


Cured hemorrhoids with these simple steps
1) Walk 30 minutes per day
2) Drink a smoothie once per day with the following included: 1 tbl. spoon apple cyder vinegar, 1 tbl. spoon cold-milled flaxseed, 1 tbl. spoon psyllium husk fiber supplement.
3) Minimize meets and dairy, maximize fruits, veggies, fiber in general.
4) Very regular kegel exercises. Do this laying in bed and anytime during the day. Do it sitting at your desk at work or in your car, or while walking. Very beneficial and can be done anywhere, anytime.
Follow these steps and it will absolutely help alleviate hemorrhoids quickly and will address the root causes.
---
Fiber
Posted by Leelannee (Sussex, Nj) on 09/01/2013


Clear soluble fiber.
I had hemorrhoids after childbirth and while witch hazel helped with some of the pain and itching, it didn't really cure them.

For a different health concern, I started taking a product that is advertised as "clear soluble fiber" or "non-thickening fiber". Insoluble fiber can dry out your stool, which can irritate hemorrhoids; soluble fiber makes the stool easier to pass, which (I believe) allows the hemorrhoids to heal.
This even worked for one of my cats! I gave him 1/2 a teaspoon in his water bowl every 3-4 days, and he never noticed because it doesn't have any flavor or texture when dissolved in water. In a few days he was better, and I continued to add it to his water for prevention.
---
Posted by Melinda (Tucson, Az) on 01/26/2009


I tried taking pills and the powder you add to water and it did not help my problem at all.
---
Posted by William (Cleveland, OH) on 10/26/2008


I have protruding hems that flare up after using the restroom. I tried ACV and Witch Hazel but got no relieve. Did receive partial relieve by drinking cranberry juice with ginger added to it. However, have now found total relieve by taking fiber capsules (no not Metamucel). I found them at the Health/Nutrition store. The brand is Yerba Prima and each capsule is 625 mg. I take 2 3 times a day (along with each meal) and drink at least 8 oz. of some type of liquid. I've had this problem for at least 12 years and I'm overjoyed.
---
Fresh Radish Juice
Posted by northstar (Yangon ) on 12/23/2019


I suffered from stage 2-3 hemorrhoids few years ago. I tried several medicines prescribed by doctors but nothing helped me.
What worked for me is radish juice. I took radish juice around 150 to 200 ml every day morning and evening on empty stomach continuously for 4 days. I
started feeling the reduction in pain and shrinking of hemorrhoids from day two itself. In 4 days my hemorrhoids gone completely. I am sure this remedy will work for all. I also recommended this remedy to couple of my friends and they too get cured very fast. I recommend this to every one. Radish juice, immediately after juicing have a very strong taste. I use to drink it immediately after juicing.
Those who cannot handle the taste, take the juice 30 minutes after juicing ( If you leave the radish juice for for some time, its strong taste will be come mild to some what sweeter ).
Good Luck.
Replied by Joel
London
01/12/2020

---
General Feedback
Posted by Aaronm (Los Angeles, Ca, USA) on 09/30/2012

Due to dehydration and overdoing lifting and carrying heavy items, I had a hemorrhoid incident where one side of my anus became just swollen painful tissue. After 3 months of agony and trying just about every hemorrhoid remedy I could find, I finally went to a doctor. What I thought was an internal hemorrhoid that extended outside my anus, turned out to be a one inch long skin tag. I had outpatient surgery to remove the skin tag and got my life back. I still need to heal the hemorrhoids, but at least I can walk, move, and have a BM without incapacitating pain. My suggestion is to see a doctor to at least know for sure what your issue is.
---
Posted by Scaiken (Aiken, South Carolina, Usa) on 07/06/2012

Has anyone been treated with the Hemorrhoid Treatment System using ultrasound to remove hemorrhoids? I have tried most of the natural cures in this site and none have helped. I have had some relief but no cure. Please let me know if this is a good option for Hemorrhoids. Thanks, scaiken
Replied by Gavin
Manganui, Northland, New Zealand
07/07/2012

---
Posted by Sharon (Salt Lake City, Utah) on 12/29/2008

I believe in the natural remedies and so I am open to feedback. I have had constipation off and on for years, and bleed if I eat nuts or get constipated. I have hemorroids and really want to know how to heal them and get my body back to balance. I have been using the Essiac Tea to try to heal the sore rectal area. There is kind of a small scab. I may start using Apple Cider Vinegar. and I know that Castor Oil is good too. I have a tendancy toward candida and I have Epstien Barr and I really want to know what to do. I have dark circles under my eyes and am tired alot and have adrenal fatigue. I sound like a mess. I would love some suggestions.
Replied by Jc
In
12/03/2016

---
Hemorrhoid Surgery Recovery Remedies
Posted by Anna (Chicago,il) on 11/24/2013

Hello, My husband had hemorrids surgery( 2 cut completely) and he is suffering from pain and frustration, this is very painfull, he is staying home, little walks at home and sleep. Please anyone advice about your experience and let me know how can I help him to recover soon.He is taking stool softenera and he doesnt have any constipation thank God. Thank you, Anna from Chicago.
Replied by Ed2010
Canada
11/24/2013

Replied by Mama To Many
Tennessee, Usa
11/24/2013

---
Herbs
Posted by Toni (Oregon) on 02/03/2016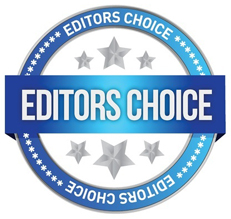 My problem is so bad I came close to bleeding to death a few times this year. I've bled for 8 years, progressively getting worse each year. Have had to have blood transfusion, iron infusions, etc. They scheduled surgery for the end of January. I had two weeks to turn this around (the surgery is nothing short of barbaric and has high rate of risks and long-painful recovery).
A natural-doctor friend told me about Collinsonia Root. I read the comments on Amazon and they were quite impressive. For example, a guy had problems for 20 years, started taking Collinsonia and has had no problem for the last 20. I did a progressive experiment. I first tried ingesting 5 black peppercorns in the morning and at night. Within 24 hours the bleeding was 3/4 less. I added Collinsonia Root and Fargelin (a chinese herb) five days later. Both are said to strengthen the colon wall to prevent hemorrhoids and to shrink the tissue. I've been doing all three for three weeks and the tissue has shrunk. I had massive amounts so it will take time.
But I have had bowel movements with no blood at all...THAT is a miracle. The Collinsonia Root is inexpensive and you take one pill 1-3 times a day. The Fargelin is little round, black pills. You take 4 three times a day. My doctors words were, "I'm astonished by the results." Surgery has been canceled :)
Replied by Jen
Nigeria
07/11/2016

Replied by Diana
Texas
06/16/2017

---