L-Lysine, Red Marine Algae, H2O2, Dietary Suggestions
Posted by Dave (Boca Raton, FL) on 04/06/2008


I am commenting on the discussion about herpes and artificial sweeteners from the following link: https://www.earthclinic.com/cures/herpes.html
I noticed I was getting more herpes outbreaks, and I suspected it was due to having slim fast shakes for breakfast. Just out of curiosity, I typed in "Slim Fast Herpes Outbreak" into Google and came across this discussion, where someone else mentioned they had a Slim Fast diet bar and immediately had an outbreak. I'm assuming the two are somehow related.
From the research I have done, the best herbal treatments for Genital Herpes is L-Lysine and Red Marine Algae. I also spray my groin area with Hydrogen Peroxide each night before I go to bed, and again in the morning when I wake up (about 20 mins or so before taking a shower). My doctor wants me on suppressive therapy (i.e., 500MG Valtrex per day), but I don't like the way it makes me feel, so I only take the Valtrex during outbreaks (2grams initially, and then 500MG twice daily until symptoms are gone) along with putting extra-strength Gold Bond Medicated Powder (Green Bottle) and Zovarax cream on the area during outbreaks, while spraying with hydrogen peroxide twice daily.
I've heard the following is also good for Herpes outbreaks: CoQ10, Echinachea, Pau D'Arco/Taheebo, Omega 3, Vitamin C, Vitamin E, Selenium, Zinc, Garlic, Cat's Claw, Lecithin, Organic Geranium, Lipoic Acid, Lemonbalm/Melissa Leaves, Tea Tree Oil, Multivitamins, and Orange Juice, but I can't verify any of that.
Do *NOT* use petroleum jelly, cortisone creams, or antibiotic ointments as they will make the outbreak worse or last longer.
***AVOID*** eating Gelatin, Chocolate, Carob, Oats, Whole Wheat, White Flour, Soubeans, and Wheat Germ.
Stress is the number one predictor of an outbreak, so get plenty of rest and exercise to minimize outbreaks.
---
L-Lysine, Zinc, Pau De Arco Tea
Posted by Veronica (Houston, Texas ) on 05/29/2009


I have used 2500mg of L-Lysine a day, 50mg - 100mg of zinc a day and I haven't had a outbreak since I was told I had it 1 year ago. If I feel a outbreak coming on I drink Pau De Arco Tea and put 20 drops of Pau'De Arco in there. Also if you have an outbreak if you put 3 cap fulls of bleach in some warm water in soak sores will disappear in 2 days.
---
Lecithin
Posted by Suzanne (IN) on 02/10/2022


Lecithin cures herpes. There is an old post on Earth-clinic about lecithin. I tried everything to get rid of herpes, like I imagine other sufferers have. Lecithin works. Take it and you will never have an outbreak again. Yes, you continue to take it.
I buy the Now brand and take two a day. I started with two in the am and two in the pm. Now just two a day and I even miss days. Lecithin works and it's cheap.
Replied by Serena
(Dublin, CA)
05/08/2022

Replied by Adam
(Uk)
05/14/2022

---
Lecithin
Posted by Suzy (Indiana) on 07/14/2018


Lecithin cures herpes. Get a bottle of soft capsules. They are large, take three a day, three times a day. You will never have an outbreak again. I say soft capsules because the liquid is thick and difficult to get down. Liquid is fine if you can take it. Just go buy lecithin in whatever form you want at your local health food store and take it daily. There's no magic formula of what brand or pill as opposed to liquid. Take it until you don't have an outbreak then take it a bit longer. There's an old post here on earthclinic about lecithin curing herpes. Do some research and find it. I had near continuous outbreaks until I started lecithin and I had tried everything out there. Lecithin works! I can't stress it enough. It will set you free. Then go tell everyone you know who suffers.
Replied by andrew
(texas)
12/08/2020

Replied by Don
(Ohio)
04/13/2021

Replied by JLR
(Memphis)
04/07/2022

---
Lecithin
Posted by Suzy (Usa) on 04/15/2018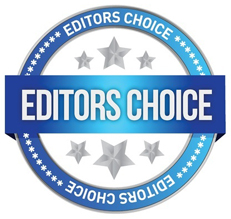 Lecithin works. There is a post here on Earth Clinic about killing the virus with lecithin. You should be able to find it without much trouble. I tried everything. Nothing worked. I bought liquid lecithin but couldn't get it down so I now take three capsules two to three times a day. They are large, you may be able to buy smaller pills if that's a problem. I have had one outbreak in nine months and that was early on. When that happened I opened a pill and put the lecithin directly on the two sores. They have never come back. I was constantly have outbreaks, one after another. Miserable to say the least. Thank God for lecithin. It is the only thing that has worked for me. I still take it daily. I hope you consider giving it a try. I'm at peace after twenty years of misery.
Replied by Thankfullyitsnotworse
(Nj)
05/16/2018

---
Lecithin
Posted by Maryland (Los Angeles, Ca) on 04/23/2011

I started this week on Lecithin, 2 capsules of 1200mg each once a day and will let you guys know how I am doing.
Btw, I am not only doing this but I am doing the 3 tablespoons a day of apple cider vinegar and a 1/2 cup a day of water with 1/4 tsp of baking soda and 1/4 tsp of lemon (one of Ted's recipes).
I am also taking vitamins A, C, E, d3, L-Lysine, Zinc AND Magnesium. I am doing everything I can to get rid of it. I had 6 outbreaks in 8 months, and enough is enough.
Replied by Maryland
(Los Angeles, Ca, Usa)
05/14/2011

Replied by Maryland
(Los Angeles, Ca, Usa)
05/23/2011

Replied by Citygirl27
(Richardson, Tx, Usa)
06/23/2012

Replied by Ena
(TN)
08/11/2021

---
Lecithin
Posted by Julie B (Las Vegas, Nevada) on 07/30/2010


I purchases lecithin (soy based) for the first time this week because of Freddie's comment from 2010. It happened so, that day I felt that burning, tingling feeling of an outbreak starting to surface, usually I never have much discomfort but when I do it's no stopping it. I decided to take 2 gel capsules 1200mg each, and IT WORKED! To my surprise that darn thing never appeared. My challenge now is to take it daily for a month and see what happens. I'm just concerned about any side effects and if it's safe to take the higher dosage over an extended period of time. I am an otherwise normal, healthy individual and from what I read this supplement is good for other health benefits. I don't want to cause any additional health concerns. Any feedback would be greatly appreciated.
---
Lecithin
Posted by Ss (Ca, Usa) on 06/10/2010


I tried lecithin because of Freddy's comment from 2010 below. I started lecithin (3600 mg/day) almost 2 months ago and have not had an outbreak since. Prior to that I was getting outbreaks every week or two due to the amount of stress I am under. Stress is still there but herpes thankfully is not. You can buy it any any health food store. It comes in 1200 mg softgels and the recommended dosage is 3 softgels per day. Freddy said to take 2500 mg for a month but it has worked so well for me that I'm afraid to stop taking it because of the weekly breakouts I was having before. Occasionally I do feel a tingle in the spot where I used to break out but the blister never appears and the tingling quickly disappears. I read through all the boards and this is the only remedy I've tried and luckily it worked for me.
---
Lecithin
Posted by Freddie (Buckeye, AZ, USA) on 02/17/2009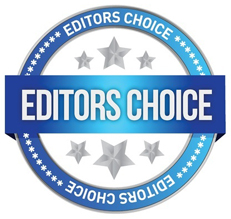 I tried Lecithin. A Bechtel engineer who worked at a laboratory when he was younger told me that they grew the herpes virus. They used Lecithin to control and kill the herpes virus. He saw the herpes breakout on my face one day at work. He told me to take 2500 mg each day for a month. I asked him why he hasn't come forward with this information. He said that the FDA was too powerful to fight.
It worked for me. I haven't had a breakout in 20 years.
As I understand it, hospitals use Lecithin based baby formulas on new born babies born to women with genital herpes.
Lecithin 2500 mg a day for a month
Replied by Hopeful
(New York)
11/29/2012

Replied by Enxy
(Karachi, Sindh)
12/29/2012

Replied by Ena
(Knoxville, TN)
08/11/2021

Ena
(Knoxville, TN)
08/12/2021

Ena
(Knoxville)
08/27/2021

Ena
(Knoxville, TN)
08/28/2021

Ena
(Knoxville, TN)
09/07/2021

Charity
(faithville, Us)
08/27/2021

HisJewel
(New York)
08/28/2021

Ena
(Knoxvilke, TN)
08/28/2021

---
Lemon Balm
Posted by Meg (Grafton, WI) on 01/24/2009


Grow some lemon balm (melissa officianalis) in your garden. It is easy and prolific in a sunny spot. Just before it flowers, cut down about 1/3 of the plant and hang it upside down in a dry, out-of-the-sun place. When it is really dry (crumbles in you hand), crumble the leaves into a bag or dish. Discard the stems (makes good compost.)
Further chop/mince the lemon balm using a food chopper to as small as you can... this should be the consistency of ground spices or as small as you can go. If you can find gelatin capsules, get some and stuff the ground lemon balm into the capsules. You will get 1/2 to 1 teaspoon into a capsule. If you can't find capsules, take a teaspoon in some yogurt - let it soften a bit first.
At the first sign of a herpes outbreak, take one or two capsules 2 or 3 times during the day for a day or two. It will avoid or greatly minimize the outbreak. For an extra boost, take 3 to 4 garlic tablets at the same time. Both lemon balm and garlic seem to stop herpes in its tracks. Lemon balm is most effective. It helps to become attuned to your body so you can detect the subtle signs before they become a problem.
Replied by Harmonious1
(Alamogordo, New Mexico)
09/29/2009

---
Lemon Water
Posted by Ena (Knoxville ) on 09/07/2021


This is the ONLY thing that has ever worked (and believe me I have tried EVERYTHING), but you HAVE to stay with it and do it everyday. 1 lemon in 1.5 liters of water throughout the day. Drink with a straw to protect tooth enamel. Drink additional water with electrolytes to stay hydrated. It is the only thing that cleared up a month and a half long flare that nothing would help. After a few days of lemon water, the flare was gone and never came back. People say it's the vitamin C, but I've tried enormous amounts of intravenous Vitamin C that still didn't help 100%. I think it's the fact that even though lemons are acidic, they make the body alkaline after digested. This is a miracle treatment. Is it a cure? Probably not, but a miracle treatment t that keeps it away nonetheless. I don't have a sex partner so I don't have anything to worry about there, but the outbreaks are incredibly painful. I hope this help helps someone. Good luck!
---
Lemon Water
Posted by Tammy (Michigan) on 02/02/2020


I drink lemon water to prevent the outbreaks, still outbreak free. I did have another minor OB when I started slacking on drinking the lemon water. I am 100% sure this is helping me. I have never used it directly on a OB though.
---
Lemon Water
Posted by Tammy (Michigan) on 08/13/2019


For GH, drinking Lemon Water every day is the only thing that has worked for me.
Sounds simple but I definitely has been a miracle for me.
---
Lime
Posted by Lisa (Ohio, USA) on 12/21/2009


Treatment for Herpes
I usually take a Lime and cut it in half and squeeze the juice onto the sore then rub the lime in the sore. It is painless and the sore is usually gone the next day. It works for me. I never take or buy the pills.
---
Lysine, Echinacea, Vitamin C, Peroxide
Posted by Jayden (San Antonio, United States of America) on 05/02/2007


Alright guys and girls, listen up! I have had an outbreak for going on a year nothing would make it go away. I would cry everyday, So much because I am so young and attractive.. I am also not sexually active at all. I dont know how I got it to be honest but I do. I guess by kissing not sure. I was giving up on life but I decided that I am not going to let this destroy me. I would come up with my own cure. Well Im 90 percent sure I have since my outbreaks have subsided 99 percent, im not gonna lie i still have 4 of those nasty things on my face but they are fading. Keep in mind that I ony started my last expirement 2 weeks ago and they have started to just completely fade after going on year with an outbreak. Heres what you do and please try this and give me feedback and tell me how it works. By the way always remeber to pray to god. He will help you in the process. for those of you who dont believe in him find him! I promise you he will help you!
First: Buy yourself a bottle of lysine. It strenghtens your immune system. Buy the 1000 miligram one and take 3 a day for 2 weeks. (to many pills to take if you take the 500 miligrams one) Its only like 9 bucks.
Second: buy enchinacea i forgot how u spell it. Its like 3 bucks. Just google it. When you buy it take 3(1500mg) your first time at 12 pm. then take 1 pill after that every hour at (500 miligrams).So youll take 1 at 1pm, 1 at 2pm and so forth. Till your last hour of bed time. (always take one before u go to bed!) Do this method for 3 days and you will notice your herpes fading quickly.
third: get a bottle of calaclear lotion. It cost a dollar or 2 at the dollar store. Also buy a bottle of vitamin C at 500 mg and a bottle of peroxide. The peroxide is like 50 cents. Now what you do is take the calaclear lotion and squeeze it all into a cup. Then take 30 vitamin C pills ( thats 15000mg) and crush them in a zip lock bag. Crush them to a powder. Now you take the powdered vitamin c and pour it into the cup of the calaclear lotion and mix it all together and nothing else!, this recipe doesnt cause any redness! THen stir it up and put a foil with a rubberband around the top of the cup so no dust or dirt gets in but air does. then poke holes on top so the calaclear lotion can dry up. It should turn into a clear or yellowish color and act as some what of that candy like fruit roll up in a way.It should feel the way a contact lens feels. Then when it dries up you should be able to tear it to pieces after like 3 days. Now take a piece of it and get a foil and pour peroxide on it. Then take the piece of the CVC (calaclear with vitamin C mix)and put it in the peroxide for 30 seconds ,( now the piece should be the size of your sore. )Now take it out of the peroxide and put it on your sore. It should stick. The peroxide will break through the sores and then after 20 - 30 min the CVC should start melting into the sore. And you will notice redness and the bump and everything start to fade. You should never pop a sore. This method will elimate it. Then just peel off and repeat if necassary. Do this everyday if you want till there all gone. Trust me it works I hate herpes and Im sure you do to. Oh yeah and stay away from heat and stay in cool places. Also sleep in front of a fan facing your face and pray to god everynight before you go to bed you will notice everything will be better love you guys! And try this I didnt do all this typing for nothing lol j/k. But try my method it works. Sorry about the typos im very tired and sleepy well good night and god bless.
---