Dietary Changes, Exercise, Supplements
Posted by Jill (Bronx, New York, United States) on 12/18/2009


Dysthymic Depression
I've suffered from a moderate constant form of depression called Dysthymia since I was 14 (I am now 43). I've been on several different antidepressants over the years. The last one I took was Paxil CR (which I was forced to quit cold-turkey in 2005 after production of it was briefly stopped after a problem at the pharmaceutical lab). It turned out to be a blessing in disguise. It was a hellish experience and though I did get an appointment with my Dr. a week into the cold-turkey and could have taken regular Paxil to ease my distress, at that point I wanted NOTHING to do with these medications. The withdrawal symptoms showed me just how much they mess with your brain chemistry. I was getting all sorts of electrical "zappy" sensations, dizziness, tremors, and neuralgic pain that traveled all over my body. It took about 3 months for me to get over the hardest part of it. After that I joined a gym and started a simple EXERCISE program. Just 20 minutes of cardio (pick the machine of your choice) and another 20 minutes or so of weight training and stretching. Yoga classes are super helpful as well. Not only did this help me detox from the residual symptoms but my mood improved dramatically. I still have some 'down' days, but who doesn't? Overall I feel much more energized and balanced than I ever did on the antidepressants.
I've since made incremental changes in the quality of my DIET over the years and this has boosted my mood even more. I no longer eat any overly packaged/refined foods. I eat whole grain breads (sprouted & hemp mostly), and try to cook from 'scratch' as much as possible. Extra virgin olive oil is my cooking oil of choice (except when I am sauteing or using a relatively high heat, in which case I use sesame oil). I still eat meat, but not at every meal or even every day, and when I do it is no longer the "star" on my plate, it is about a 3-4 oz serving and the rest of the plate is filled with vegetables and whole grains. I've learned to love leafy green vegetables (so much so I pile them on my plate). I still 'allow' myself to have guilty pleasures, but after awhile you find you don't really want them because your body has everything it needs nutritionally (so you don't get carb cravings) and your mood is so good you don't cave in to the emotional eating binges. The only 'difficult' time is around that time of the month...I get a little hungrier and may have a slice of cinnamon toast or a little ice cream, but nothing like the pig-outs of the past :) For any emotional irritation during that time there is nothing like a good cup of tea (sweetened with agave so as not to spike your blood sugar...I've come to prefer it over sugar).
Finally, SUPPLEMENTS can be the icing on the good mood cake. I take a whole food multivitamin to fill in any nutritional gaps, a good Omega blend oil (something with borage oil in it is excellent too) and vitamin D drops in the wintertime (along with plenty of time under a sunlight simulator bulb - I keep one in my reading lamp).
Record numbers of people are suffering from depression because of the standard American lifestyle & diet. It doesn't have to be that way...you can feel good again without dependency on pharmaceuticals and by only making a few simple lifestyle changes (no need to go vegan or raw, though go for it if that makes you even happier).
Replied by Luiz
(South America)
12/19/2009

---
Dietary Changes, Lifestyle Changes
Posted by Ann (Tampa, Fl) on 08/04/2020


Major depressive disorder
I had major depressive disorder from age 4 until age 26. I'm 41 now, no problems with it. I was so bad I would have to snap my wrists with a rubber band to keep my thoughts from cascading downwards and had to go inpatient a number of times.
At age 19, I began a yoga teacher training program. I began a slow turn to vegetarianism because of a book I read to help migraines. When I did this, 75% of my MDD lifted, and my mind cleared up for the first time since I could remember. I even tried to go back and immediately the depression set in along with a newfound anxiety. That's when I committed to full vegetarianism.
It wasn't a cure-all, though, and I have to say the truth that I found a higher power that loved me and I felt it express very strongly to me. Once during a time period of self-harm I said no one loves me and I just clearly felt a strong response that he loved me. In that moment, I committed never to self harm again but it took time to get away from music that was always in lack. Always missing something. I had to turn to music that was talking about gaining and positive ideas.
I was still struggling with the MDD, but I began to respect myself and say that I would not be in a relationship with someone who did not love me. Therefore, no more intimate relations with those who are not truly wanting to be with me. This change probably brought me to 80% without major depressive disorder and kept me from going under water emotionally. I joined a program for that.
Once I found out that I had a learned eating disorder, and went into treatment with a nutritionist who balanced my food, and began to work on the reasons behind it, I would say that my major depressive disorder was gone at 100%. For whatever reason, the consistent nutrition at certain times unlocked the key to my major depressive disorder it was like I was saying that I deserve to have food and I deserved to have life. I also had to work on getting out of other people's business and began attending a program for that. I can only control what I do but of course one has to set up boundaries for things that are wrong. (I guess the best way to summarize that is that I learned how to interact with people in my life or family in a way that set up boundaries).
I have not had a problem since maintaining these changes and I'm super lucky and wanted to share with others.
---
Dietary Recommendations
Posted by Charles (Burlingame, Calif/USA) on 02/10/2009

58 year old male with a former history of great health/runner/government worker who worked out doors. Forced retirement with foot/heal and hip problems. Those are tolerable but have self diagnosed and one doctor diagnosed depression. Absolutely cannot get out of bed...when awake seem to ruminate about everything wrong with the world or the economy. Sorry to dump on all but ...almost at a very scary point in my pysche. I am reaching out to all. Charles
Replied by Sid Davis
(Springfield, Missouri, USA)
02/11/2009

Replied by Rick
(Montreal, Quebec)
02/11/2009

Replied by Anna
(Daytona, Florida)
09/04/2011

---
Energy Healing
Posted by Carlos Sumpter (Lindenhurst, NY) on 05/27/2012


I practice a hands on application over the craneal area as a conduit of the healing energy it flows through me but it comes from a higher source it goes to the brain and balances any energetic imbalance that restores mental health. a sense of warmth and a placebo effect will follow as a pain reliever capable of producing symptomatic alleviation.
Carlos Sumpter
---
Exercise
Posted by Jaminn (Alberta) on 07/31/2015


Exercise for Depression and Anxiety:
I am surprised to see that exercise is not mentioned in the list of remedies. It is a life saver. The ones that work best are high intensity low rep exercises that boost your serotonin levels. Do it in the morning to get most out of it.
---
Exercise
Posted by Annie (Chicago, Il, USA) on 07/01/2013


The way I beat depression? Not medication, but Exercise, exercise, exercise.  I had a bad bout of depression after my husband and I separated. Leading up to the separation, I went to the office every day and worked until 8pm every night. I had no energy to exercise or take care of myself. After we separated and I spent many a weekend laying around on the couch, I realized that my long hours with little energy left at the end of the day hurt my marriage. I returned to the gym and spent at least an hour a day exercising 4 times a week, either before or after the office. My depression diminished, my spirits rose, and I was able to handle the end to my marriage with grace.
Replied by Glen
(Rocky Point, Ct)
07/04/2013

---
Fish Oil
Posted by Calista (Penang, Malaysia) on 01/03/2009


Fish Oil (Omega 3 Fish Oil) REALLY helps with depression. I have been battling severe clinical depression for over 2 years now. Though I'm emotionally & mentally better, I had problems with irregular sleep pattern, excessive sleepiness and lack of energy. I read that Omega 3 can help, so I tried taking it. After just 3 days on 3000mg a day (taken on breakfast, lunch, dinner), for the first time in years I noticed I slept less during the day and slept better at night. It's been weeks now and I continue taking 1000-3000mg a day, and I keep feeling better. I now wake up feeling more refreshed and motivated to do things. I have the energy to actually do them. My naps are short, or sometimes I can go without one. I feel sleepy after a certain time (at night) and can actually sleep throughout the night and wake up ONLY when it's morning. It has regulated my sleep cycle! I can't remember the last time I feel this great! It's amazing such improvement can be achieved with just a simple thing like Fish Oil. Do try it. There can be no harm, only good.
Replied by Ian
(Oldham, Manchester United Kingdom)
05/09/2012

Replied by Samantha
(BC, Canada)
04/12/2015

Replied by Ashley
(Edinburgh, Uk)
11/15/2018

---
Fish Oil
Posted by Shanon (San Antonio, Texas) on 11/29/2008


Fishoil helped my depression. I was about to consider Zoloft when I ran into an article about the benefits of fishoil. I started taking 3-4 grams I divided doses and in less than 5 weeks I felt better! Then, I started sleeping before 11 pm and found out that I functioned better and my thoughts were more positive. Everyone used to tell me that in order to cure depression you had to think positive...fishoil taught me how to do so! it's been four months and I only get depressed during my period. I'm working on that...any suggestions?
Replied by Naturelove
(Ft. Polk, Louisiana)
01/20/2011

Replied by Jane
(Spring Valley, Ny)
10/26/2015

---
Replied by Ethan
(Nashville, Tennessee)
11/20/2008

Replied by Laurie
(Wolverine, MI)
11/22/2008

---
Replied by Nirinjan
(Traverse City, Michigan)
12/30/2009

Fish Oil
Posted by Colleen (Perry, Florida)


Omega 3 Fish Oils work great for depression!! Be sure to take them on a regular basis. They really work wonders for depression.
Flaxseeds
Posted by Teena (Melbourne, Australia) on 05/24/2019 193 posts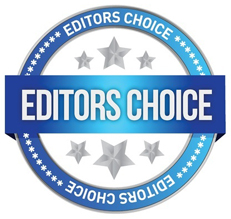 Hello all it is early days but caught up with a friend who suffers depression and anxiety and is on different meds, twice a day. She was strangely severely affected by afternoons. She about 6 weeks ago started my suggestion of the spoonful of linseeds (flaxseeds) soaked overnight in water, consumed in the morning. As it had been awhile I asked her how she was doing on it. Apart from actually enjoying drinking the seeds, she grasped my hands to advise she no longer had the dark cloud over her head in the afternoon, and often didn't take her afternoon antidepressant because she didn't need it. We both had tears in our eyes at this development. Hope this encourages someone who needs it.
---
Food-Related Depression
Posted by Anon (Anon) on 01/25/2013


My depression is food related. Eating bakery that's not gluten free will bring on depression nearly immediately. Also, when I cook or choose what to eat, I pay attention to how I feel because sometimes I pick up something to eat or season the food with and immediately get an intense twinge of depression that goes away when I put the item back.
---
Foods That Help
Posted by Sheilds (Wash) on 07/18/2018


Foods that help with depression - Broccoli and ginger help me.
---
General Feedback
Posted by Gloria (Poughkeepsie, Ny) on 01/10/2013

Hi everyone, I was just diagnosed Viibryd for depression, anxiety, and anorexia. Has anyone tried it before and had a good experience? I am a little skeptical and nervous about taking a Western pharmaceutical. I have been seeing a naturopath and want to find out if there are any better, more natural options... but thought I'd see if anyone on here has suggestions. Thanks! Gloria
Replied by Steve
(Las Vegas, Nv Nevada)
01/10/2013

Replied by Pete
(Latin America)
01/11/2013

Replied by Gloria
(Poughkeepsie, NY)
01/12/2013

Replied by Gloria
(Poughkeepsie, Ny)
01/14/2013

Replied by Steve
(Las Vegas, Nv)
01/14/2013

Replied by Juliette
(Reston, Va)
01/15/2013

Replied by Julie
(Charleston, Sc)
01/15/2013

---
Ginger
Posted by Anon (Anon) on 08/09/2020


A one inch piece of fresh organic raw ginger, chewed and swallowed with water. Effective within minutes. Suicidal thoughts and depression had been happening for a few hours. Took more as needed, 3 or so times over the next few hours. Continued as needed over the next few days.
---
Gluten Free Diet
Posted by Anonymous (USA)


Depression can be a side effect of celiac disease, which I have. It is treated with a gluten free diet. If you feel you have had digestive problems that are very confusing, consider getting yourself checked for this. Or search "celiac" on the web for plenty of information.
---