T3
Posted by Dawn (York, UK) on 01/22/2009


I know many people had longstanding depression had the Thyroid hormone T3 added in by their psychiatrist and never felt better. It helps the uptake of other hormones. Works for me, after 25 years of depression.
Replied by Mary
(Regina, Canada)
01/22/2009

Replied by Gean
(Salina, KS)
01/23/2009

---
Test for Hypothyroidism
Posted by R27 (Mexico) on 03/28/2015


My 30 years of depression ended years ago, the day I took the proper dose (for me) of dessicated (non synthetic) thyroid medication. To cure chronic depression, the first step is to determine if you are hypo-thyroid. From my experience, forget the usual blood test and read the book on hypothyroidism by Dr Broda Barnes, md, phd (deceased) -- after years of research, he found that basal temperature (underarm temp. first thing in a.m.) is best indicator of low thyroid---if below 97.8 f.
If you have low basal temp., search on web Dr Broda Barnes, and choose an M.D. who follows his protocol---an association exists of such physicians. If you follow this advice, it could change your life forever.
Replied by April
(La, Ca)
01/06/2016

Replied by Ravi
(Mex.)
10/22/2017

---
The Arts
Posted by Phoebe (USA) on 11/28/2005


I have found journalling and painting really helpful in understanding the roots of my depression, which tends to be seasonal and occasional but severe. Making myself sit in the morning and blurting out whatever comes into my head without any censor (it's quite hard - try it!) is brilliant - as long as you do not show it to anybody - the more private you can make it the better it is for having a good old rant at the world without hurting anyone's feelings!! Also taking loads of rough paper and cheap paint and just doing the same with the paint, using colour and shape to express feelings. Learning to allow 'negativity' and 'mistakes' through these processes, is really helpful for moving through depression. Freestyle dancing is also excellent..Read Gabrielle Roth - 'Sweat Your Prayers' for in-depth information on dancing yourself through many states of mind and finding incredible strength. Good Luck! Oh and don't forget the positive thoughts and affirmations!! Phoebe.
---
The Supplements Gh3 and Sceletium
Posted by Lad (Maryland) on 04/09/2006


GH3 (I used a more complex type "GH7") is a mild, reversible MAO inhibitor. It does lift your mood. Sceletium, or "Kanna" herb is reputed to work faster and better than SJW, and I found it to be very useful too. Also, gotu kola is a good all around herb for depression and anxiety.
---
Tyrosine
Posted by Timh (Louisville, Ky) on 02/05/2013 2080 posts


For depression, I get very good results w/ Tyrosine. I like to take 1 grm daily but Tyrosine will raise the blood pressure in folks who have the condition. I am at least able to take 500mg daily now. Add some St John'sWort once daily along w/ the T and I'm a happy man again.
---
Urine Therapy
Posted by Sandy (Melbourne, Australia) on 02/01/2012


It is well known that depression is caused (at least in part) from nutritional deficiencies. Urine therapy is perfect for fixing mineral and electrolyte imbalances. Most people believe urine is a waste product. This is incorrect. The body can only process a certain amount of vitamins and minerals at any one time. The test is lost through urine. This makes urine very high in nutrients. Why waste it? Make sure you haven't eaten or drunk anything for at least 2 hours before you ingest urine to make sure you body is ready to accept the nutrients. Try not to mix it with other liquids (eg juice) and the body may absorb those vitamins instead. Secondly I would recommend a remedy that can be used in conjunction with urine therapy.
Energy fields emitted by crystals can help balance weak chakras. (another proven cause of depression simply google it and you'll find plenty of evidence). Simply hold the crystal to your forehead (I use tape. The longer it stays there the better) and within a week you should start to feel better. Which crystal you use may depend on your zodiac simply research which crystals are best for you or you may want to use your birthstone (also good). Let us know if you try either or both of these suggestions and if they worked for you!
Replied by Marie
(Quebec, Canada)
01/24/2015

---
Vanilla Bean Powder
Posted by dibro (Southern USA) on 08/07/2021


For stress, anxiety or depression - Vanilla Bean Powder
Vanilla bean fine powder melts anxiety & takes depression away.
Add a teaspoonful to coffee or tea/or simply remove the cap and use it as an aromatherapy! Add a spoon full to cereal/ even swish with a bit of toothpaste and prevent tooth decay!
Yes, it's a fine powder, not a liquid. Of course U can find it on Amazon.com
---
Vitamin C
Posted by Stephanie (Napa, Ca) on 10/20/2016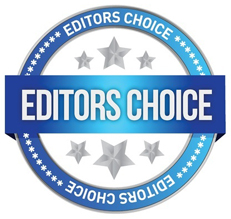 Vitamin C for depression.
I started taking 1,000mg of vitamin C per day for my skin and immediately started noticing an elevated, happier mood, for no apparent reason. I have tried many supplements for depression and anxiety over the years and I have to say that staying hydrated and taking vitamin C regularly have proven to be directly related to my ups and downs. I also found the following, which relates vitamin C to seratonin production.
Dr. Hugh Riordan also supports using vitamin C as a treatment for depression. He teaches medicine at the University of Kansas Medical Center. He received the Linus Pauling Award from the American College for Advancement in Medicine. He believes that vitamin C is effective against depression because it increases serotonin production. That's the brain chemical that improves mood and promotes relaxation.
"Medical text books [used] to indicate that one of the most common effects of inadequate vitamin C is depression, " says Dr. Riordan. "But we very seldom go to a psychiatrist who measures our vitamin C level."
---
Vitamin D
Posted by Beth (New Jersey) on 11/10/2017


Depression Cure:
I can't believe no one has mentioned vitamin D, but more specifically, UV light. I already take 2,500mg of D3 daily, but perhaps it's not enough because I've been battling Mycotoxicosis for over 5 years. Between that and working a night shift, I got lazy and only tanned (yes, tanning beds! ) once last week. Big mistake! I became unbelievably depressed with constant suicdal thoughts for four days. I finally went tanning (12 minutes in a low level bed), and within 30 minutes, my depression was GONE. My face even filled out (it was getting disgustingly hollow), and my body became less bloated.

I highly suggest labelling this cure as UV light if you don't want to mention the controversial tanning bed, but don't just say D3! I think I took 10,000IU at the beginning of the week, and it wasn't enough to make up for lack of tanning. Nothing compares to your body making its own vitamin D. It's common sense - humans need sunlight. Believe me, if the weather wasn't so crappy here in Jersey, I'd be tanning my butt outside.
---
Vitamin D
Posted by Earthfirst (Chicago, Il) on 10/27/2009


depression cured with vitamin D
depression has pretty much been a part of my life since i can remember. after trying every anti-depressant my doctor could dispense i turned to the internet to search for a more natural approach. since my depression worsens in the winter months i made the connection with a Vitamin D deficiency. since 30 minutes in the high summer sun provides 20,000iu yes twenty thousand IU (International units) of vitamin d i realized my 400iu supplement was not cutting it. i started taking 10,000iu on sunny days and 20,000iu when it's cloudy. i have never felt better in my entire life. coconut oil helped and i continue to take it, so did vitamin b supplements. but the vitamin d deficiency was surely the culprit. don't accept feeling miserable, change your habits. i have read that doctors can offer 50,000iu daily by prescription so i felt that i could take 20,000 without complication. its important to use common sense, if you're at the beach in the sun all day then take a few days off of the vitamin d.
Replied by Heather
(San Diego, Ca)
03/07/2013

Replied by Tim
(Cincinnati, Oh)
03/07/2013

---
Walking
Posted by Renee (Pontiac, Michigan) on 05/03/2007


When i'm feeling stresssed, irritable, or so sad i want to die, i just drop everything and go for a walk! It's okay to stop thinking about everything all at once! I don't even think about where i'm walking to, i just go. Taking deep breaths along the way and just enjoying the control is the best way to go. I used to suffer from anxiety and bi-polar disorder, but walking, healthy eating, and love for myself and everyone else have cured it!"
Replied by Heather
(San Diego, Ca)
03/07/2013

---
Water
Posted by Alone53 (California) on 09/03/2020


I just wanted to let everyone know that dehydration can cause severe depression. My boyfriend was depressed and was also dizzy. I took him to the ER and they ran tests on him and found that he was severely dehydrated due to exercise, eating too many salty foods, drinking coffee and soda, etc. His doctor said that the dehydration caused his depression, so they gave him 3 or 4 I.V. bags of water. After all that water, my boyfriend said he felt fantastic and his depression was gone!
I hope this info helps someone else because who would think something as simple as water could help depression!
---
Water
Posted by Desmond (Blawclee, Leinster, Southern Ireland) on 02/10/2013

DEAR SIR OR MADAM: Just as a matter of interest, what happens if I take, say, 2 liters of water every day to dispel my depression? I mean, won't the water just flush out all the vitamins and minerals that my body has inside? I really would welcome a reply for which I thank you.
Replied by Mmsg
(Somewhere, Europe)
02/11/2013

Replied by Alone53
(Cali)
09/03/2020

---
Water With Lemon, Music
Posted by Courtney (Caldwell, Idaho) on 03/08/2006


A tall cold glass of water with a slice of lemon and peter sterling's cd's cures depression and anxiety. i have not been diagnosed with depression, but it runs in my family and i get it often. it is always accompanied with anxiety. i have found that if you just put peter sterling's music on, and just sit back and SLOWLY sip a glass of lemon water, it will help you relax and brighten your mood.
---
Weaning Off Medications
Posted by Stellysue (Oregon) on 08/24/2014

I've been on Sertraline (Zoloft) for over 12 years, with the dosage going up or down (currently at 100mgs.) depending on how crappy I felt. Two weeks ago, after a visit to the Dr, I started taking half doses with no withdrawal symptoms. Is there an average weaning length of time, and if so, how long? I just started on 5-htp today also. My Dr. is an internist and was somewhat vague about this issue.
---