Apple Cider Vinegar and Baking Soda
Posted by Davey D (Victoria, BC Canada) on 07/30/2008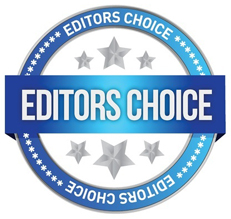 Hi Ted!
I would just like to say how wonderful the site is.
About a year ago I started to search for natural cures for arthritis because my hips were giving me terrible pain and some pain in my knuckles as well. I am a male of 60 years with Muscular Dystrophy.
I started taking 2 tbs apple cider vinegar with 1/2 tsp of backing soda twice a day for 5 days on and 2 days off. I can say that today I am almost pain free. I have found that the Omega 369 has taken care of my suicidal depression, but one a day is all I can afford because our Government will not help me.
Your simple affordable remedy has saved my life because I can live more comfortably now. There was a story of a man of 53 found dead in his truck on day from carbon monoxide poisoning and I had been contemplating this method before I found Earth Clinic. Maybe if he had of known he would still be alive. No cuddo's for our gov.
God Bless you Ted.
Thank you so much for your help.
Davey D.
---
Apple Cider Vinegar and Baking Soda
Posted by Steve (Victoria BC, Canada) on 12/06/2007


Hi everyone at earthclinic! I am a 60 year male. I found your site after a search for arthritis and natural cures. I started taking the ACV and BS two months ago. It has significantly reduced the pain and swelling between my knuckles. My hips and knee pain are getting better and the food taste better as well. My energy has increased and I am not napping as much. I don't feel as cold anymore and no more shivers in bed. It has also helped my wife with her knees. I can't thank you enough for your wonderful natural cure. I almost got sold on the Swedish joint pain formula but I found your site and I am now saving my much needed money. Now I am going to start using the H202 inhalation method and I will let you know how that turns out. You are on my 649 list and you can hold me to that.
EC: Read more about ACV and Baking Soda here: https://www.earthclinic.com/remedies/acv_baking_soda_cures.html
---