7 User Reviews
Posted by Janet (California) on 01/19/2017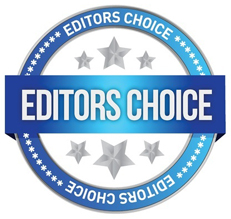 I too had conjunctivitis a few years ago. My MD gave me 2 rounds of antibiotics to treat it. It wasn't getting any better and she was about to give me a prescription for a third round. Going home, I remembered the home-made bottle of ionic silver I had in my closet. Not having anything to lose, I sprayed in on my eye a few times over the next day. I was amazed at how quickly it cleared up!!
---
Pink Eye
Posted by Hoppimike (Kent, England) on 06/06/2015 24 posts


I found that colloidal silver worked well for an eye infection. I researched it a bit online and most people said it was fine.
I made sloppy CS, with mineral water, 9V batteries and a couple of 99.99% silver rods. Then I just used a dropper to drop a few drops of CS in my eye. It worked pretty fast and the infection cleared up. I couldn't tell you the exact strength, but yeah, that's my story!
---
Pink Eye
Posted by Ejules (Woodbridge, Us) on 03/31/2013


My family discovered Colloidal Silver over 15 years ago and it's been a staple in our first aid kit since then - both liquid and gel. We've had success with using it as many others on this site report.
Last year I got "pink eye" (conjunctivitis infection) in one eye and unfortunately for me I used the Dr's prescription first. Wow! The pain from the Rx was 10 times worse (and at multiple times a day for several days) than the infection itself. Now, whenever I feel either eye feeling strange in ANY way, I put a few drops of silver sol in it and the eye is relieved almost immediately. I'd highly recommend this for babies and small children instead of torturing kids with an excruciating Rx (Sorry, I don't remember the name of the Rx.)
---
Pink Eye
Posted by Cari (Glasgow, Ky/usa) on 01/09/2012


I have cured pink eye in horses in a couple of days. My neighbors had cows with pink eye at the same time and treated them with stuff from the vet. It took about 2 weeks for their cows eyes to clear and some of the cows took longer. I've used this in my own eyes too when they have been bloodshot and felt irritated and the red goes away in minutes.
Replied by Hannah
(Utah)
08/07/2017

Replied by Mama To Many
(Tn)
08/07/2017

---
Pink Eye
Posted by Amy (Beaver Dam, Wi) on 08/14/2011


I have used colloidal silver for my daughter's pink eye and it worked great. I just used two drops in morning and night. After a couple of days it cleared right up. Colloidal silver is one of the items I always keep on hand, so helpful for so many things.
---
Pink Eye
Posted by Anna (Charleston, Sc) on 06/21/2010


I, too, once had pink eye and didn't want to go to the doctor since I didn't have health insurance at the time. My mom (a registered nurse) recommended that I try a few drops of colloidal silver in my eyes upon waking in the morning, and again at night before bed. The first day, I put 2 drops in each eye 3 times, and when I woke the next morning, my eyes were about 95% better! They were no longer itchy, red, or watery, but still felt a little sore. So I kept my contacts out for another day and continued putting colloidal silver drops in my eyes and was completely back to normal within 48 hours. I now use it orally for an overall immunity boost, and still use it in my eyes occasionally when my seasonal allergies flare up...a definite must-have in my opinion!!
---
Pink Eye
Posted by Lilly (Brunswick, Maine) on 04/12/2007


Hi. I recently had a bad case of conjunctivitis which was not going away and lasted about two weeks. I purchased colloidal silver, sprayed it into my eyes two to three times in one day and it was gone the next!!! Great stuff and so is your site----thank you so much
---