Apple Cider Vinegar  
Posted by Jeanne (Los Angeles) on 05/13/2014


Apple cider vinegar for sinus infections works very well because it alkalizes pH in such a big way. I used to get sinus infections about 4 times a year thanks to the air quality in LA. Now I get one only if I've caught a virus, so about once a year. I attribute that to drinking ACV in water at least once a day. I keep a bottle hidden under my desk in the office for those Santa Ana windy days that really kick up my sinus inflammation!
---
Posted by Bessie (Westport, Connecticut, Usa) on 04/10/2014


I have been using apple cider vinegar for allergies and sinus infections for 30 years now. I read about it in DC Jarvis' book Folk Medicine a long time ago and always have a bottle on hand. It is a very effective home remedy. I often steam with it for sinus congestion. I also drink 2 teaspoons of vinegar in warm water twice a day during flu season.
Replied by Niki
Florida, US
02/25/2015

---
Posted by Lynn (Houston, Texas) on 01/23/2014


I have been suffering with a sinus infection for the last four days, I just tried the Apple cider vinegar with honey and warm water and what a relief. I can actually breath out of my nose!!!! I also took the warm glass and rolled it against my face as I breathed in the steam, that really seemed to relax me and I feel so much better!!! Thanks Earth Clinic
Replied by Jon Mccarty
Thailand
11/12/2013

Replied by Lakeisha
West Haven, Ct
01/25/2014

---
Posted by Elena (Madrid) on 03/18/2013


Apple Cider Vinegar really works for sinus! I've been treated with antibiothics several times but it keept coming back... Reading your posts I decided to give a try to the Apple Cider Vinegar remedy and congestion was gone in minutes, no signs of sinus two days after! I feel good and relieved. Thanks!
Replied by Vanille Chai
Holland
08/25/2013

Replied by Anon
Usa
08/25/2013

Replied by Anon
Usa
08/25/2013

Replied by Toourlady89
Ca, Usa
08/26/2013

Replied by Bill
Opelika, Al
01/03/2015

---
Posted by Barry (Canton, Ga) on 03/09/2013


WOW, just wow. Apple cider vinegar cleared my sinus infection OVERNIGHT. Unbelievable. Wish I'd known this years ago.
Here's what I did:
Two tablespoons ACV, followed by forced liquids till bedtime. And, I mean FORCED. I drank about two gallons of water in a four hour period. This morning, I can breathe through both sides of nose, fever gone, no more pressure.
This is a truly amazing and simple cure that actually WORKS OVERNIGHT. And it only cost me .98. ACV and forced liquids... you got to try this.
Replied by Salyk
Kelowna, B.c. Canada
03/10/2013

Replied by James
Kutztown, Pennsylvania
06/10/2013

Replied by Mary
Regina, Saskatchewan, Canada
06/11/2013

Replied by Om
Hope, B.c., Canada
06/11/2013

Replied by Te
Charlotte, NC
06/13/2013

Replied by Anonymous
Florida, Miami
07/24/2013

Replied by Mike Giller
Denver, Colorado
07/24/2013

Replied by Prioris
Fort Pierce, Fl, Usa
07/24/2013

Replied by Lisa
Alaska
08/08/2013

Replied by Heather
Charlotte, NC
12/02/2014

---
Posted by Californiacait (Edmonton, Alberta) on 02/25/2013


I had been suffering the last three days with a Sinus infection and spent over 30 dollars on over the counter Sinus meds and sprays only to get temperary relief. I finally gave in and went to the doctor, who only gave me yet again, another nose spray and a perscription for an antibiotic (basically 8 capsules of cultivated mold) for 50 dollars... I don't know about you guys but I don't have 50 dollars to drop on my nose. But thank god I found the Apple Cider Tonic on this site, and within less then 30 minutes I could breathe through my nose again. Thankyou earth clinic, I'm going to continue using this treatment with a little less ACV though to see how it fairs againt my allergies. <3
Replied by Mary
Wisconsin
05/07/2015

---
Posted by Anne (Auckland, New Zealand) on 01/29/2013


Whoever came up with this idea deserves a medal! Sceptical but desperate I tried this idea today. Within 10 minutes of sipping the solution I bent down to pick something up from the floor and whooosh the whole lot cleared from my sinus. I've drunk the rest over the balance of the evening and have not had pain or drips since. It makes your throat a bit raspy but hey... What a simple yet effective fix. Much appreciated folks!!!
---
Posted by Susie (Salem, Or) on 01/29/2013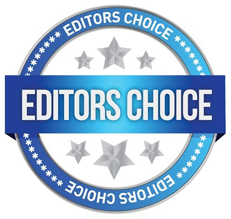 My husband has had chronic sinus infections, with allergies. I found your article on the Internet and talked him into trying it, he suffered for years with ringing ears, dizziness, and no sense of smell, they all seem to go along with his sinus congestion and pain. As soon as he started the Apple Cider Vinegar, his ringing ears stopped, as did the dizziness, and he even smells certain odors. The pain also left. I thought he was just getting old with most of those symptoms, but they are gone and he feels great. We are both taking the vinegar everyday and will probably keep on, I have allergies and have problems breathing through my nose and get ear aches, those symptoms have gone away for me also.
Replied by Habib
Melbourne, Vic
03/04/2013

Replied by Sticks
West Point, California Usa
03/12/2013

---
Replied by Salma
Uk
06/18/2013

Posted by Ken (Johnstown, Pa) on 01/07/2013


For about a decade, I'd have to get a prescription for sinus infection at least once or twice per year. The results were usually decent but took a while.
Since I found this site & home remedy 3 or 4 years ago I have not had to get a presciption even once! The results are phenomenal. It works quicker and more completely than antibiotics. The fact that it is natrual is a huge "plus".
I've found that the warm water with ACV and honey works best, for sure, but cold water and ACV will do a fair job in a pinch.
A big "Thanks" to all on this site for the amazing advice. What a huge help ACV has been for me.
Replied by Jimdarling
Los Angeles, California
01/19/2013

---
Posted by Katielady (Charlotte, Nc) on 01/05/2013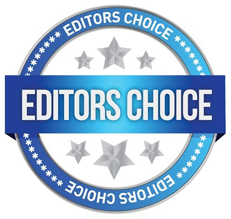 About 4 months ago I got a sinus infection. I used over the counter decongestants and pain relievers for a month or so and rested and drank plenty of water, my symptoms subsided slightly and all seemed well. But it kept coming back. 6 weeks ago, my sinuses were full, my face hurt, my ears were full or "popped" and my throat was sore from drainage. Finally I got an ear infection (so painful!!! ) so I went to a doctor hoping for relief. I was put on a hard core antibiotic for 10 days. 11 days later the only improvement was my ear. Desperate for this crap to go away, I tried some things that have worked for past sinus stuff or colds. I tried garlic, probiotisc and tulsi tea. Got no where.
I started researchin natiral cures and remedies and came upon this site. THANK MY LUCKY STARS!!!!!! I started ACV 2 tsp in 8 oz of warm water with honey. After the first dose, my I noticed drastic improvements. I was able to blow my nose and feel my sinus open, snot actually came out! After 2 days, my ears opened. Every time I took the ACV the condition improved!!!!!!!! After a week I could sleep through the night comfortably, breathe easily through out my day, and then I started oil pulling with sesame oil. Things got even better. Even though I felt fine, and the stuff still coming out of my nose was clear, the first time I did the oil pulling LARGE amounts of super icky green and yellow snot came out of my nose.
Also as a result of the OP I have noticed my skin improving, I no longer need moisturizer and it's cold outside! To top it off i've recently started with kelp and BSM. The kelp is for the iodine that can be lost while taking Apple Cider Vinegar and the molasses for iron. Now thanks to the great information i've found on this site ACV has become a staple in my home. ALSO I've lost 5 pounds. Super!!! Thanks for the help!
Replied by Lauren
La, Ca
01/30/2013

---
Posted by Simon (Brighton, Uk) on 01/03/2013


Had a sinus infection for the last week. Bought some APPLE CIDER VINEGAR and by the time I had finished the drink my nose had already started to clear. Recommended remedy.
---
Posted by Willow (New York) on 12/20/2012

This works. I was suffereing from a full blown sinus infection. It takes longer than antibiotics to kill all the bugs and feel the difference, but I did it with the fresh ginger tea mixed with unfiltered organic AVC and oregano leaf oil 3 times a day, Neti pot 3 times a day, frequent hot showers, and humidifier. Yes, the drinks are so intense even the bacterias can't survive.
---
Posted by Jeff (Long Beach, Ca) on 12/10/2012

Thankful for the Internet! Recently had the flu & I'm prone to sinusitis/sinus infections. Decided to use ACV for the first time ever, & did 2tbl in 8oz water. It wasn't too bad, & now most importantly, it has been breaking up the mucus so much so, that my nose has been running now. It works & will plan on using it for my next cold/allergy. Also endorsing GSE, Nasal saline, Neti Pot, & I'm looking to try that tea! Thank you all for our better health!
---
Posted by Vivi (Nottingham, United Kingdom) on 12/07/2012


Thankfully I found this website. I had a nasty cold and chesty cough, which turned into a vicious and lingering sinus infection, which would not budge even with numerous saline rinses and steaming, so by the 5th week I was driven to go the doctors, who prescribed antibiotics. I have also lost my sense of smell and taste for the last 2 weeks. I have ME/CFS and am very sensitive to medication especially antibiotics & steroids, so didn't really want to try them, but felt desperate. Needless to say I got terrrible side effects after only 2 tablets, so had to discontinue them.
I strated taking ACV last evening. I also did the special tea that Joel from Aliquippa, Pa posted on 12/20/2011. I was amazed that my sinuses began to clear straight away and I could smell fleetingly. This morning I suddenly could smell fully & went round sniffing everything. I had a lovely tasty, aromatic brunch of onion soup, then tuna, spring onion & lettuce salad with cider vinegar/olive oil dressing followed by poached pears in cinnamon with sultanas!! It tasted great!! I am so thankful. It was so getting me down.
I have had some more ACV today and my nose has cleared some more and I am beginning to feel better too. My chest is fine with only the odd cough. I am quite amazed by the effect of ACV. I only had the ordinary variety, but have ordered the special organic ACV & will always keep some in my kitchen from now on.
Replied by Roselenee
Miramar, Florida
12/21/2012

---
Posted by Organicgirl (Jacksonville, Florida, Usa) on 10/20/2012

I'm 45 and have suffered from allergies and sinus troubles all my life. The fact that my parents smoked in our house while I was growing up didn't help my problem... At all. As an adult, I was diagnosed with chronic sinusitis. Drats! After dealing with antibiotics and steroid nasal sprays (I can't take OTC decongestants), I decided to research natural remedies. Fortunately, my search eventually led me to this site. I tried the ACV treatment - 2 TBSP of organic ACV, 1 TBSP organic local honey or maple syrup, and 8 oz of purified water. Had a drastic effect after the first cup. Major drainage and pressure relief. Consecutive elixirs proved to be not as effective or dramatic as the first, but I've definitely felt a difference - less congestion, pressure, easier nasal breathing, less dizziness, and eye gook, just to name a few. I found coupling the ACV drink with NeilMed's hypertonic extra strength Nasa Mist works very well. Compared to this past dose of antibiotics and steroid nasal spray with little if any results, I highly recommend the ACV elixir and NeilMed's products.
Good luck and cheers to hopefully curing our sinus problems!
---