128 User Reviews
Posted by Hedaya (Pasadena, Ca) on 06/15/2017


I usually do not write to website posts, but for this forum I had too. I am one of many that are afraid of medical treatments, especially invasive treatments like surgeries and sort. At this point, I had to find another way to treat my ailment. After a root canal surgery, my tooth became infected, again. I knew that at that point the dentist would recommend to remove the tooth. Also, he would have given me more pills to take. I started to do some research, and here I am. The Garlic treatment works. If you are not allergic to it, try it. I used it full force. Three times a day, I let the cloves ( 4 of them) lay on the infected tooth for a few minutes, then ate them. In the morning and afternoon, I ate them with food, the evening, just ate them alone, with water. I did this for a week, until the pain and infection was gone. Now, I take garlic supplements for the extra help. Best remedy ever. I am going to the dentist though for a check up.
Replied by Scaredentally
Florida
12/31/2017

---
Posted by Ehm M. (Wuhan, China) on 06/07/2017


I am American, living in China. I have typical redneck teeth just like the rest of my genetically linked family. Two days ago, for the 4th time in the past 12 months, a massive tooth ache flared up, with swollen gums and glands...Abscess. I wanted to stop breathing on account of tooth pain. I don't do dentists or doctors so I have always just taken the pain. With unhealthy doses of whiskey and ibuprofen.
Today I found Earth Clinic. I just completed my garlic chew. (I followed the directions on your site exactly). I chewed until the clove was pulped (<20 seconds) and then I spit it out. (I did not chew for minutes and minutes like other reviewers reporting side effects.) The pain left immediately. That was 25 minutes ago and still not returned. Also, the swelling beneath my jawbone and under my tongue reduced by, my estimate, 40 - 60%.
Wow. Will report back results and any needed re-treatments tomorrow.
---
Posted by Grndzro (Reno, Nv) on 05/20/2017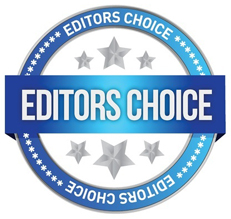 Garlic for mouthwash. I have to use this periodically because I have very bad teeth from being a soda junkie.
What I do is put a whole bulb of garlic and about 16oz water in a blender cup and let it run for a while. Strain, and then use throughout the day as mouthwash.
If I didn't do this I would need antibiotics on a regular basis..and quite frankly I prefer a day of garlic breath to a week of antibiotics.
It clears everything right up pretty quickly. My whole mouth could be inflamed and within a couple hours there is no more pain, no more swelling, and no more infection.
Allicin has DMSO like properties that go right through skin/flesh and kill infections.
Replied by Debby G
Texas
09/26/2017

---
Posted by Sue (Lexington Ky) on 05/11/2017


Better But With Side Effects

Two months ago, I went to the dentist to have my fillings replaced. I wasn't in any pain it's just that they were splayed and I wanted them fixed. After the procedure I had pain that never went away. So I went back five times to have bite adjustments with little success. I went and had a second opinion and was told that I need one, possibly two root canals where the replacement fillings are located. After getting online and reading about root canals I am terrified to get it done! I found Earth Clinic and read people's experiences with garlic.
So on Day 1, I chewed a clove of garlic and while it helped the pain, it burned the inside of my mouth. Day 2, I did the same thing and now the inside of my mouth really hurts! I'm using ibpuprophen and its helping.
Any other suggestions on how can I treat this possible infection with garlic without burning my mouth would be appreciated!
Replied by Dee
Arkansas
02/04/2018

---
Posted by Janet ( Hallandale, Florida ) on 05/08/2017


Have been taken anabiotic's for a week along with analgesics they did not do much. I search for home remedies and found this site I tried to garlic last night just took a clove peeled it question with a knife put it on the infected gum I also crushed another garlic clove and swallowed it. I can't believe it this morning the swelling is gone and the pain is basically gone I will do this again tonight! Thank you earth clinic cures!
---
Posted by M.r. (Arizona) on 04/17/2017


Garlic is a miracle cure! I've had an abscess above my tooth for a few weeks. I did not want to go to the dentist and get the lecture for something I already know is my fault. I was searching online and came across different sites that had garlic on their list of natural cures. This was the only site where I saw reviews. After reading the reviews and heading the warnings (possible chemical burns), I decided to give it a try. Yes it burned like h***, and I walked around with stinky garlic breath but it worked like a charm. After applying off and on periodically yesterday for as long as I could take the pain, it was half the size it was in the morning and I could see the abscess was draining. By this morning I had one little spot which was gone by the afternoon (rinsed with salt water instead of garlic since I had to go to work). This evening very little pain with the garlic but want to make sure it is healed. I can't believe it but it definitely worked for me.
---
Posted by Sharon (Berea, Ky.) on 03/22/2017


Yes, garlic clove worked wonders for my husband.He was in so much pain and jaw was swollen.He used everything and no relief.He used the garlic and within 5 minutes or less the swelling went down and the pain was gone.Thanks so much.
---
Posted by Leanne (Australia) on 03/18/2017


My partner was in agony with an tooth infection. He tried codeine, salt water and everything other than garlic. Looking up home remedies I saw garlic is the no1 home remedy. Amazing results as he can now sleep. He said pain went instantly. Highly recommened as it really does work.
---
Posted by Kt (Usa) on 03/16/2017


I think I have overdone it with the garlic cloves on an abscessed tooth. I then used a tea bag on it and oil pulled with CO. It is a lower bicuspid I had a root canal on. It is also a tooth without a crown. My gum is raw and sore. It is important to note that this time I did not just bite on the garlic clove. Because I had read posts of people making a paste out of garlic powder, I tucked the clove between my gums and cheek where it was directly over where the abscess had come through. Is there something else I can use to soothe and help my gums heal because that area really looks bad. I also used a charcoal poultice but don't know if I can use that overnight. I'm fearful of infection. I took some CS at five o'clock.
Any advice would be appreciated.
---
Posted by Andy (Port Huron, Mi) on 03/04/2017


I have tried everything, including narcotics, orajel, ibuprofen, you name it, I tried it...... But when I put the garlic on my abscess..... Wow... Amazing! Thanks alot!
---
Posted by Sarah B. (Norfolk, Va) on 02/18/2017


I'm so thankful that I discovered this God given garlic cure for tooth infection. It hasn't been 24hrs yet and I already see 85% improvement.. I stopped taking Tylenol because the garlic worked much better. The pain went from a 10 to a 2. This stuff really works. The swelling and inflammation has gradually become less and less with each use. But I must say the treatment is not for wusses. It burns at first but I only hold it in my mouth till I can't take the burn no more. I chewed and ate a small clove over the course of about 20 to 30 minutes and rubbed my gums with it. Then later on I ate another larger clove repeating the same process. At about six am I repeated the same process with a huge clove but I only ate half. Then at noon I repeated the process with another half. By noon I had almost no pain at all but repeated the process anyway because like a course antibiotics I want a steady stream of it in my system. I also stopped taking my Tylenol at noon and still no pain! I had an appointment with the dentist to get an emergency tooth extraction at noon which I cancelled just to give the garlic a fair chance and so far so good!
Replied by Stephanie
Georgia
03/02/2017

Replied by Kt
Usa
03/03/2017

Replied by Mary Smith
San Diego
04/15/2017

Replied by Danielle
Rohnert Park, Ca
05/14/2017

Replied by Kt
Usa
05/15/2017

Jenna
Miami, Florida
07/31/2020

---
Posted by Zalui (United Emirats ) on 01/08/2017


I will tell u my story with tooth abcess, first I got tooth abcess since my pregnancy after delivery I went to dentist she told that she make surgery as I have already and she doesn't want to damage the crown but I have to wait until she comeback front her vacation (1month).
Well I was so scared that I start searching on websites and I found about garlic and pomegranate powder! I start by crushing garlic it was so painful my tooth abcess was only red but after crashing garlic I observed small yellow spots.I continued using garlic and even was painful but I was happy that it's working after day after I put pomegranate powder on the red area and believe after 10 minutes the area becomes green was shocked I ringed my month with peroxide and greenn becomes white. I continued the process and on the 3 day, my half face become like balloon I was scared but I continued with eating garlic and putting pomegranate powder.
The day 4 my face become normal and all the yellow disgusting thing become small spot . Was so happy and proud of my self I continued putting pomegranate peel on my teeth and crashing garlic but less than before.
4 days later I when drinking hot tea with cinnamon I feel another tooth reacting. So I start putting garlic on the gum were tooth was hurting only with hot drinks and I put pomegranate peel guess what! Another green area appears. Same process, my side of my face right now is puffy. But I am not scared at all because I know it's killing bacteria inside the tooth ( this tooth has filing).
I'm so happy to find out how garlic and pomegranate peel just change my life .please try it u will not regrets I'm waiting another week to make x ray will let u know hhhh and I want to see my dentist face searching for abcess!? Just trying to write in English so excuse my English
---
Posted by William M. (Rio De Janeiro, Brazil) on 12/29/2016


I AM 85 AND HAD 6 DELTAL IMPLANTES AND FEW WEEKS LATER it because infected PERI-IMPLANTITIS; I am 100% allergic to Penicillin and after taken all the antibiotics the pus was endless... I used my common sense because GARLIC is everything in my cooking I chopped it fine and the juice with my little finger a rubbed well in the guns and felt it becoming NUMBED and the INFECTION was gone for the doctor amazement... GARLIC IS A BLESSED medicine right under our nose... I FEEL YOUNGER FOR MY AGE AND NOW WITH GARLIC I will writing more REALITIES BOOKS as now I can eat and smile like a young man physically... THANKYOU FROM MY HEART
---
Posted by Ashokan (Gilbert) on 12/26/2016


BETTER BUT WITH SIDE EFFECTS
I am on visit to USA to have some great time( for about 4 months ) with my kids and grand kids. Right from the 2nd month beginning started developing gum and front tooth infections. Used antibiotics prescribed by my dentist at home (2 doses a day in morning and evening). 3 or 4 days after infections surfaced again. My antibiotics stocks were about to be exhausted and was wondering what to do. I didn't like to put burden on my kids physically and financially and decided to go back beforehand and informed my family about this. I used hydrogen peroxide and salt water mouth washings without any success.
Finally unknowingly I used raw garlic for 2 days. Infection at the end of the gum healed but leaving infection inside the gum not healed resulting in a continuous pain. I felt that I made mistake using garlic. I used antibiotic for 3 days again and got the pain relieved. After 2 days infections surfaced with more teeth. Some how I decided to give another try with raw garlic.
A week has passed with chewing 2 cloves in morning and 2 in the evening. Most of the infections got healed and now I have no pain. I am confident that I can stay with my kids for the rest of planned vacation. Before going back I will report my dental health status again. I suggest readers to review their dental health status before using raw garlic to treat infections.
---
Posted by Kaysho (St Albans, Uk) on 12/19/2016


So I have had an abscess - upper right canine tooth - was very infected so it reached my eye socket and I had a course of antibiotics that didnt shift it - after a few days it started to come back and I needed some more antibiotics which still didnt quite shift it - I read about Garlic yesterday and chewed a clove - put it against my gum (which hurts like hell) and then repeated 3 times yesterday.

This morning it was half the size - so repeated garlic against gum for 10 minutes of so - chewing it occasionally to release the pain inducing goodness...(allicin maybe) -

I think by tomorrow it will be totally gone - I am not sure garlic is so healthy if you're actually in good health as I hear it has Sulphone Hydroxyl which I believe makes your brain foggy and doesn't look good - BUT as a cure - like a medicinal dose - 10 out of 10 - for me it was like a 24 hour miracle and I was about to go back to the dentist today.
---