Pulled Muscles
Posted by Boo (Barren Springs, Va) on 03/13/2012


At the end of January, my husband and I were working on a big digging project, doing most of it by hand. While lifting one shovelful of dirt, I felt a "pop" in my neck/shoulder area. It didn't hurt immediately, so I (foolishly) kept on working. A week later found me in the after-hours clinic at my local Dr. 's office. The doctor on call told me to take up to 3 ibuprofen 2x/day. I laughed at him. So he prescribed neurontin. Thus started a 6 week journey through nerve/muscle pain, severe cramps, and rolling muscle spasms. Over the course of time I've taken neurontin (nerve pain), NSAIDS (general muscle agony and inflammation), and finally my own Dr. prescribed Valium (to ease the rolling charley horses from my shoulder to the back of my hand). My Dr. knows that I hate drugs, and the only reason she gave me valium is because I was also visiting a chiropractor and a deep muscle massage therapist.
Finally, I realized that I had to take care of my own self. I've lightly used DMSO in the past, mainly for treating a toenail fungus. This time I got serious.
I made a special trip to the health food store for a bottle of DMSO, dried comfrey leaves and powdered root, some magnesium, kava kava, and a container of MSM lotion.
I poured some of the DMSO into a separate glass container and filled the original up with leaves and root and let it sit for a couple of hours. I didn't measure anything, just eyeballed the entire conglomeration. I wandered to my husband's office, and 'borrowed' a ceramic coffee cup.
Using an unbleached coffee strainer, I poured the mixture into the cup in an attempt to strain it. What a mucilaginous mess.
The next morning I used the resultant slime (for that's what it truly resembled) and rubbed it into my left arm from neck, through the armpit, across the back, and to my fingertips. I smelled STRONGLY of garlic, even more so than when using just plain DMSO. I either got used to it, or it faded away.
Anyway, I thinned the slime with a bit more DMSO, and placed it in a glass dropper bottle to carry with me. I use it several times daily, especially upon rising and before bed. Sometimes I use the MSM lotion first, let it soak in, and then follow with the DMSO/comfrey mixture. Yes, I realize the closeness of MSM and DMSO, but honestly, the lotion has made a big difference in the softness of my skin.
Kava kava is a muscle relaxant that replaced the valium. I used that in conjunction with the magnesium citrate to relax my muscles and get some much-needed sleep.
After 6 days, my chiropractor was fairly amazed at the looseness of my shoulder/neck/arm muscles. My spine was fairly well aligned, signifying that the muscles were no longer tensing and pulling my vertebrae out of alignment. I still have some nerve issues, especially around the elbow, but it has improved more within the last few days than I would have thought possible. No more valium, neurontin, and quite a bit less of the NSAIDs.
So...long story short:
Kava kava magnesium to relax muscles (taken before bed)
DMSO to use as a carrier for allatoin (comfrey leaves/roots) to heal muscle/tendon injuries applied several times/day
MSM lotion for when I don't want to smell like a garlic patch.
Hopefully, this will help someone. Thank you EarthClinic, for your storehouse of knowledge.
---
Pulled Muscles
Posted by Janice (Ocean, NJ) on 06/19/2007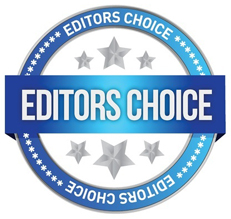 I pulled a muscle in the upper middle back and could not turn my head full left or right. I rubbed in DMSO, & soon after, the pain was gone. It lasted the whole day, but I did have to reapply at night & then the next day. After about 4 days , the pain was completely gone! This is an amazing site--my new bible---thank you for everything!
---