Shoulder Injury
Posted by Esgarrett (O Fallon, Illinois) on 01/09/2018 2 posts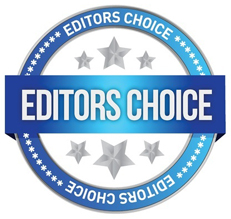 DMSO for injured shoulder.
December 26, 2016 over a year ago, I slipped on the top step of my front porch. After sliding and bouncing down 6 concrete steps I recovered and went inside the house to check out my body.
Evidently I injured my right shoulder by landing mostly on the last two steps.
Right away I applied ice packs off and on every 15 minutes--finally in order to sleep I took a pain pill. The next day I began research on earthclinic and found DMSO---- purchased the DMSO from a rural supply and found much relief.
I had pain on the order of about 4 of 10 for about one week. Movement was hurtful but managed. After a month, motion and movement were doing good. Each day I applied the DMSO gel from the jar with my left hand to the right shoulder. After about 5 minutes the skin would heat up and you knew it was working. A few minutes later the heating subsides along with the pain (which by now was very little). In March I felt complete again unless I tried lifting over 60-70 lbs (so I didn't).
It is now January 9, 2018 and I can definitely remember the mishap but the right shoulder is doing good. Recently I awoke to what seemed to be a locked up big toe and it hurt to walk .....a little coat of DMSO ....5 minutes goes by and all is well again.
thanks earthclinic!
---
Multiple Cures
Posted by Don C (Flatwoods, Ky, U) on 07/19/2011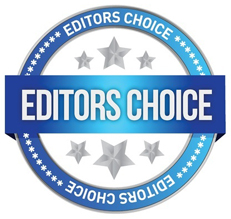 The following is quite lengthly as I have been usins DMSO since about 1980, and have experienced or had feedback from a friend RE: its use on whatever.
DMSO.. (dymethyal sulfoxide). Some info Re: strength, and some of its' uses.
I have a tract / pamplet that refers to DMSO as a "Therapeutic Principle"... Defined as something that works on virtually everything. Three "Therapeutic Principles"... Discovered in our century; penicillin, cortizone and DMSO. The Pharmaceutical Lobbists have fought to keep DMSO off the market, primarily because as a product of the paper pulp industry it can be produced for about fifty cents a quart. That coupled with its' inheirent ability of a theraputic principle, whereby it works on vertually everything.
makes it impossible for them to recover costs on other drugs that might be negated were DMSO readily available and with the Good Housekeeping stamp of approval Therefore you will not be able to purchase at a Drug store and get accompanying info on how to use, etc. You can purchase it at some Hardware Stores as a solvent with no accompanying literature indicating medicinal use. The DMSO you purchase locally will be 99% pure. ( cost $ 10.to $11.sold in a 16 oz plastic bottle ) Stronger is NOT necessarily better, and what I do is cut mine to an 80% solution ( this is what over time, I have found to work best for me for most applications) Pour out 20 % into a small glass bottle and save for some other applications I will mention later To the remaining 80 % add 20% (basically fill the bottle ) with distilled water. Here again I am not that concerned with the small amount of impurities in our drinking water and I just use tap water . When you add the water to the DMSO there is a dilution reaction that takes place and the bottle will get warm. ( This same reaction takes place when you apply 99% DMSO to your skin and you will feel a gentle warmth... nothing theraputic about it )
For most uses you need only apply a thin coating ( you do NOT have to slop it on like you might do with linament) Normally a thin coat applied with a small cotton swab will soak in / be absorbed within 7-8 minutes. Myself... Since I also use it for flexibility, and to combat carpal tunnel, so I just apply it with my hands and massage it in. For a knee... I would apply it from an inch above to an inch below on the front and sides ( avoiding the rear only for convenience of NOT having to worry about letting the back of my knee come in contact with the fabric of what ever I am sitting on. ) IMPORTANT: Since DMSO not only is absorbed thru the skin , but is also a carrier your skin must be free of anything that might be toxic to your system if carried in by the
DMSO. You would not want to apply DMSO with your hands if you have fingernail polish on. After applying to an area Knee, elbow , hands, etc take care that these areas do not lay in contact with synthetics or anything containing a dye, as the DMSO may leach out the dye and carry it into your system... Re: synthetics there could be a toxic reaction, in addition DMSO will disolve or eat holes in some synthetics
Most people experience a tingly itch during the time it is being absorbed , and shortly thereafter the skin may assume a slight blush. If at anytime the itching becomes too annoying , just wash it off with clear water. I would not apply DMSO too near my bed time, if you find the itch persists too long. ( while all things are relative the itching normally does NOT persist that long )
Within 8 - 10 minutes after applying, you will be able to taste it, once you recognized what you are tasting. Some people find this extremely distasteful... To me it is a mild garlic taste, there is a mild garlic smell / odor associated as well. If a person were to use a lot of DMSO it is possible to develope a "garlic breath". This has never happened to me, and there were periods when I used it daily on both knees several times per day. As I said up in the first paragraph , Lobbying against this drug has been heavy and there are few who seem to care about the benefits. While there are studies on going, there are no real monetary incentives to tout the wonders and many uses.
CURES OR INSTANCES WHERE I HAVE EXPERIENCED OR HAD DIRECT KNOWLEDGE: I was fortunate the first time I tried DMSO, it worked within minutes to "cure"a twinge in my hand resulting from a hyper-extended finger. For several weeks finger movements in writing, buttoning a button, picking a piece of lint off a shirt, etc would result in a pain shooting thru the palm of my hand , bringing what ever I was doing to a brief halt ( more annoying than painful.... But enough to stop me ) The twinge disappeared during the time I was applying the DMSO, never to return. The wife, back at a time when she smoked. lost the coal off her cigarrette....caught it between her fingers on the back off her hand immediately raising a large blister. After rinsing the ash away, I applied DMSO and the burning pain was gone immediately. Wife was also a chronic list maker... She had closed her thumb in the car door injuiring it slightly, but enough that it hindered her at work. ( She was a nurse at KDH ) She mentioned to me that she couldn't tear open dose packs ( while passing medicines ) and that it also affected her charting ( could not write well ). I applied some DMSO and while we were watching TV, she suddenly realized that she had started making a list and that her thumb was no longer hindering her ability to write. It was still a little tinder but declined anymore DMSO saying, " Hey it's well "MY wife is one of those who find the taste and odor offensive, however, she will when hurting accept the cure.
The most dramatic cure in my experience was on my wife. Anytime she complained about an ache or pain, I always suggested DMSO, and she would reply " No it isn't hurting that bad", because she found the taste offensive.
Most Dramatic cure: On my return from work one evening, she met me at the door and began telling me about this pain in her hip. She was able to pin point that it had begun back in Sept ( at the time her mother had surgery ) and had been hurting ever since... In fact getting worse by the day (It was now March ). She went thru a litany of how, she couldn't prop it up, couldn't put heat, ibuprofin... Nothing gave her any relief. I knew she was really hurting when upon suggesting DMSO, she replied. "Well whenever you are ready". I told her that I had no experience with a joint as large as a hip and that it might require several treatments... Meaning that evening , the next morning and again in the evening... Followed by more if she felt it was helping. We got in bed, she on her side watching TV, and I applied a thin coating and massaged it in ( probably a little more than if I were NOT rubbing it in. A little later I applied a second coating and allowed it to be absorbed. The next morning ( must have been a sat) I was sitting at the table drinking coffee, when I looked up... Saw her standing in the doorway. She said, " That coffee smelled so good and I have been laying in there for 15 minutes, trying to get my nerve up, to come in here, but I just couldn't stand the thought of my hip starting to ache again."
Oh! I replied didn't it help at all ??? "Oh!, it's gone". She said. That was back in 1983 and the pain never returned ( had been hurting like a toothache from Sept to March and was cured with one double application )
Some other quick mentions: Migraine headache... Apply small amount to temples. Sinuitius... Apply to temples ( I have and it is a family joke... Wetted cue tips with DMSO and eased them up my nostrils as far as possible... Inside 30 to 45 seconds it breaks up the congestion ) Used it on my arm pits ( a wadded up T-shirt had gauld me and I was "red and sore") next day I was clear as a bell. Before I took Lamisil and cured my toenails... My nails would delaminate, and when I trimed them I would invariably tear one into the quick and end up with an infection. If we had any antibiotics around , I would open a capsul or crush part of a pill, and make a paste with DMSO. In this case the DMSO acted as a carrier , taking the antibiotic straight to the source of the problem.
The saved 20% of full strength DMSO is excellent on little ulcerated places in the mouth created by tooth brush gouge, or a sharp tooth that cuts your tounge. Any other little nicks or cuts... just apply full strength (excellent bacteriastat at anything over 90% solution ) no burning just a gentle warmth like "Bactine" used to be.
DMSO works on some/most forms of arthritis... I use it any time a finger/knuckle starts to have arthritic pain and usually experience immediate relief. The same with any slight carpal tunnel lockup. Stops some skin cancers
---