10 User Reviews
Posted by LYLE (Singapore) on 08/23/2022

★★★★★
Putting DMSO over castor oil on the lower back will heal the nerves & over time alleviate the pain. Better yet, use it along with a ceramic lamp for even quicker and more profound results.
Replied by Katzie
(Calgary)
08/23/2022
★★★★★
Jason
(Chicago)
08/01/2023

Capitanissa
(Greece)
08/12/2023
★★★★★
BdetteR
(United Kingdom)
10/30/2023

Replied by peter
(chicago)
08/24/2022

Replied by Katzie
(Calgary)
08/29/2022

Peter
(Chicago)
08/30/2022

LYLE
(singapore)
12/01/2022

jason
(chicago)
08/14/2023

---
Back Pain
Posted by Katzie (Calgary) on 04/04/2021

★★★★★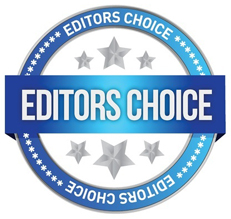 After taking Xrays with my first chiropractor after a bad fall, he showed me how I had almost no cushioning between my discs and that he estimated I had 6 more months without pain before I felt it. Well, 5 1/2 months later I had what felt like a toothache on each side of my lower back. I was like, "hell to the no" and ran for my DMSO bottle.
I like to use it straight and not watered down. I use a thin layer of Castor Oil first as it is the only oil viscous enough to protect the skin. I started with 7 drops on each side, 2x per day. DMSO actually heals on a molecular level, so I needed less and less as time went on.
A few weeks ago I was telling a friend about what DMSO did for me, and suddenly realized I had not put any DMSO on my back in 2 months! So from now on, I will just apply a "maintenance dose" 1x a month to keep things good. So, know how much you started with and be prepared to cycle down by either using fewer drops per treatment or skipping days, etc. It's not like a big Harma med where you have to take it forever and usually need more to get the same result, DMSO is the opposite!!
Happy healing, everybody!
Replied by Linda
(Nashville, TN)
04/09/2021

Replied by Raya
(New York)
05/30/2021

Katzie
(Canada)
06/06/2021
★★★★★
Kenneth
(Scotland)
10/26/2022

Christy
(greece)
08/12/2023

ORH
(TEN MILE, TN)
06/07/2021

Replied by Katzie
(Canada)
06/08/2021

Replied by Clara
(Toronto, Canada)
06/09/2021

Selena
(Toronto, Canada)
06/10/2021

Katzie
(Calgary)
06/12/2021

Kenneth
(Scotland)
10/27/2022

AudreyLynn
(AB)
12/10/2022

Replied by Katzie
(Calgary)
06/12/2021

Tessa
(Okanagan)
06/12/2021

Replied by LYLE
(Singapore)
10/13/2022
★★★★★
Replied by Ian
(ON)
10/23/2022

---
Back Pain
Posted by Nancy (Tennessee) on 02/05/2015

★★★★★
I've used DMSO for years; I'm 73 now. The best is from Dr. Jacob's lab. He researched it for 50 years an F now is 93 and healthy. Make sure to put it on clean skin as it's absorbed and takes other things with it. I take it in my orange juice and externally. It is today modern miracle like aspirin was a century ago. I'm a retired chemistry teacher.so I am aware of chemical uses. I've read every book I could find and watched videos on YouTube. My dog jerked her leash and me and caused me some terrible back and arm pain. I'm getting better using the DMSO directly on the pain areas. It gets rid of inflammation which causes lots of pain. It is absorbed by cells and repairs them if they are damaged including precancerous ones. It's faboulous! Every ambulance should have it.
Replied by Jill
(WI)
04/07/2021

Replied by Raya Kofman
(New york)
05/30/2021

Replied by Lyle
(Singapore)
09/12/2021

---
Back Pain
Posted by Man (Sojouring America) on 04/01/2014

★★★★★
I had very sore muscles in my back recently from labour and I applied the DMSO gel by hand to my lower and upper back, then I put on by a roller cayenne extract after about 5 minutes. The results: The best heat pad in on the earth. It felt wonderful all day long. It was like an electric heat pad that I could walk around with all day.
DMSO comes from trees.
---
Back Pain
Posted by Matt (Millbrook, Ny) on 12/26/2009

★★★★★
I had slept on a bad mattress for one night too many. I woke up one day with sharp pains in my back. It made work very difficult, but I figured it would eventually go away on it's own. No dice. One day, after a week of back pain, I took about 1/2 teaspoon of DMSO to help my immune system recover after Lyme. I didn't realize it at first, but the back pain was gone within hours (probably sooner), and it NEVER came back! I even slept on that bad mattress again! lol not smart...
I should also add that some people are very sensitive to the smell of DMSO, and I "offended" at least one person.
Replied by Sher
(Jackson, Ca)
04/05/2013

Replied by Man
(Sojouring America)
03/22/2014

Replied by Andrew
(Toronto, Canada)
12/14/2014

Replied by Andrew
(Ma., US)
02/02/2015

Replied by Ines
(Croatia)
10/03/2016

---
Back Pain
Posted by Lucinda (Ponte Vedra Beach, Florida, USA) on 01/04/2009

★★★★★
Found some roll on DMSO in a closet I was cleaning out and found your website. I have lower back pain and I put some on it. Already, it feels good! Thank you, Lucinda
Replied by Ben
(Parker, CO)
03/27/2009

Replied by Leo
(Camrose, Alberta)
05/23/2009

Replied by Man
(America)
12/31/2013

Replied by Noreen
(S Wales UK)
04/09/2021

ORH
(TEN MILE , TN)
04/10/2021

Michael
(Far North)
04/12/2021

---