Pain
Posted by Katzie (Canada) on 05/18/2021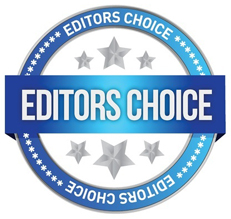 In response to Rob from NJ who wrote: "Bad pain in hands and feet. Please help how to take DMSO and what's the protocol is internally and externally."
Longtime DMSO user here.
I personally use mine on sore body parts straight. First I put on a thin layer of castor oil (to protect the skin), then I use an eye dropper to measure, and so I know my starting dose. Eg. for my two crushed discs I started with 7 drops per side. Leave the area uncovered for 20 mins, then get dressed again.
How I take it internally:
I typically use only 1/4 tsp of it 1x day. It's a solvent so it wants into your tissues, fast! So it's disconcerting to start to drink it, swallow, but there's nothing left cause it was already absorbed in the back of your throat!
As time goes on DMSO will actually heal you! And you will need less and less. If you don't want to fuss with castor oil, you could dilute the DMSO with distilled water, to a level of 50/50, and apply it that way. I was telling a friend of my crushed disc protocol, that I started 3 yrs ago and gradually cycled down as I healed when I realized I hadn't put any on my back in 2 months! So remember, you're not treating, you'll actually be healing. Best of luck on your healing!
---
Pain
Posted by Man (America) on 12/29/2013


I have been making cayenne extracts to roll on areas of pain. Especially for knee or back pain issues. This cayenne extract ( in alcohol 100 proof) has been really amazing in pain relief topical application. Just today I took some DMSO and Aloe Vera juice and a spot of Kosher Glycerin and filled the rest of the ounce with cayenne extract in alcohol. I made this blend this morning and have just applied it and the heating sensation is perfect. I have been experimenting with DMSO and Aloe Vera juice too by adding 30%, or 40% or 50% of Aloe Vera Juice with coresponding amounts of pure DMSO. They all cause me to itch so far. I want to try some honey in this DMSO to see if I can make a home made blend that does not itch. Well, Until later.
---