Plant-Based Diet
Posted by Mama to Many (TN) on 10/14/2021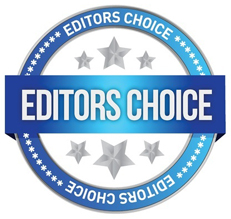 Hi all,
At a check up in July my husband had some bloodwork done. His bad cholesterol number was a concern. Due to a bad family history (his father died of a heart attack at age 37) the doctor wanted him to get a calcium score test done. Well the results of that were not good either. He had evidence of significant plaque in all four arteries of the heart. His doctor gave him two options - statins or a gluten free, no sugar, whole foods vegan diet.
Well, my husband did not want to go on statins. He is 55. We have seen what they did to our parents.
So he started eating vegan, gf, ns (no sugar). I, for the most part, have joined him. (Due to alpha gal allergy I can't eat mammal products anyway, and it wasn't much of a change for me.)
He has been eating this way for 3 months with very few exceptions. I have enjoyed being more creative with vegan cooking. I don't really feel like going to much trouble to cook for just myself, but I do love to make food for others.
He goes back in January for more bloodwork. I don't know how his cholesterol is or if this has improved the issue with plaque in his heart arteries. (I'll let you know, though! )
What surprised us both is that he has lost 40 pounds in the last three months, without even trying (about 15% of his weight.) He has had to buy new clothes.
This is the lowest weight he has had since our first year of marriage (1989.) He has been on diets before. He did the no carb/low carb diet 20 years ago (Atkins) a couple of times but he couldn't bear the diet long and he always gained it back pretty quickly.
My husband is a meat and potatoes kind of a guy. He loves a good burger. So he is surprised himself by how content he is on this diet. Eating out is harder but we have found options. He now loves Smoothie King. Chipotle works, too. There are lots of plant based meat substitutes that are close enough to the real deal that he says I could have fooled him. (I read a lot of labels as being meat free or dairy free doesn't necessarily mean it is particularly healthy.)
He eats oatmeal for breakfast nearly every day. I put bananas or fruit in it with erythritol/stevia sweetener. We have found that oatmilk in coffee is our favorite dairy alternative.
For lunch he eats hummus with sweet potatoes crackers, cashews, raw carrot sticks with guacamole. I send two apples with him and he eats them for snacks most days. Sometimes I have leftovers to send with him.
Dinner - chickpea pasta with a veggie marina, stir fry, beans and rice (with gauc and fried onions/peppers) etc. I serve lots of salads. I learned to make California rolls with brown rice.
He has a sweet tooth. I told him I thought it would get better and surprisingly it has. He does drink Stevia flavored carbonated drinks for a treat. He drinks a glass of wine with dinner a couple of times a week but has completely cut out beer (which went very well with burgers or pizza. :) )
His snoring has reduced by 90%, even when he ends up sleeping on his back.
His blood pressure has gone down and the doctor gave him the go-ahead to cut his blood pressure medicine in half. We hope he can get off of it eventually.
I have known him a long time. I have never seen him so faithful to a diet or so motivated. I am very proud of him. We are hopeful to move to sometime more Mediterranean down the road, as in, add in some chicken and fish.
I think there are many factors involved in the success of this diet for weight loss. He wasn't even doing it primarily to lose weight. He has not done any sort of fasting with it. He doesn't skip meals and eats when he is hungry. He snacks (on healthy stuff) when he is hungry and needs one. He has not increased exercise. He work in construction so he isn't sedentary, but he doesn't do much in the way of cardio. He may be eating less calories. The calories he consumes may be more efficiently used. It seems likely that he has less overall inflammation and perhaps that is a factor.
The weight loss has leveled out now, and that is fine.
Meanwhile, he said I could share his success story!

~Mama to Many~
---