Sunlight
Posted by Alex (Thessaloniki) on 07/27/2022


Sunlight (or UVA and UVB lamps) for Eczema
I've tried many things for my eczema on my lower calves. Nothing worked like sunning. In the summer due to the high temperature and sweating it becomes inflamed. I've learned that there are UVB therapy lamps for eczema. Ultraviolet light can remove white blood cells that provoke an allergic reaction and are under the epidermis. UVA radiation has less energy but goes deeper into the skin. So why don't try UVA plus UVB therapy for free with sunning. Just 5 minute every other day had total elimination of my eczema and very red and itcy spots. While sunning one must gradually increment in order not to get a sunburn.
If one doesn't have a lot of sun here are the UVB ot UVA devices. Doctors say UVB monochromatic 311nm therapy is safer for skin cancer.
https://www.ebay.com/sch/i.html?_from=R40&_trksid=p2380057.m570.l1313&_nkw=uv+therapy&_sacat=0
In the image I added below, shows that my skin is somehow red in the area with red itchy dots like mosquito bites.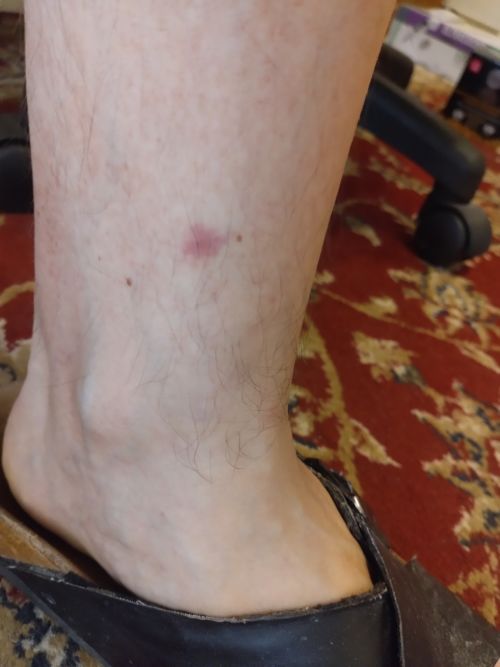 ---
Sunlight
Posted by Trey (Minot, ND) on 05/19/2008


I also notice that summer time usually stops the eczema but comes back in the winter. But chlorine has always made it worse whenever I've gone swimming. I think sunlight might help.
---