Lemon Juice, Magnesium Oil
Posted by Tommo (Scotland) on 10/16/2017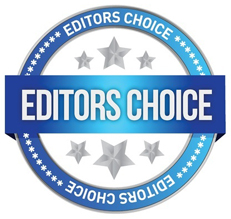 I have finally cured the big patch of eczema which covered my upper right arm, after four years of trying many of the cures recommended on this site. Products which helped included ACV, iodine and clay. This was probably due to them removing the dead skin because, in my case, all moisturisers made the eczema itchy. I think the moisturisers were feeding the dead skin and not allowing the healthy skin to breathe.
My cure is probably a combination of lemon juice, transdermal magnesuim chloride oil and possibly overnight fasting of 16 hours e.g. stop eating at 7pm and breaking my fast at 11 am with a decent breakfast.
The lemon juice was a sheer fluke. My arm was so very itchy so I grabbed 1/2 a lemon which had been sitting in the fridge for a few days. The rind was hard and so rubbing the arm with the lemon rind was sheer bliss. Hours later the redness had disappeared and the skin was still calm, not itchy. I continued to rub my arm with lemon juice only washing it off before the next application. The lemon juice exfoliated all the dead skin which may be the reason that the itch and redness disappeared but the skin was still thick (lichen simplex chronicus) but not scaly so I decided to drench it regularly with transdermal magnesium chloride oil which I massaged into the skin.
When all the rough skin disappeared except for two extra thick "spots", I removed the top layers of dead skin painlessly from these lumps with a sterilised needle. It was about this time that I changed my regime only eating during an eight hour window during the day which means that all the food in my stomach will be digested before I tuck into breakfast the following morning.
Epilogue: I broke my upper arm four weeks ago and since then it has been envelopped in a sling so my arm has not been exposed to much fresh air recently but I have continued to spray my lovely smooth skin on my arm with the magnesium chloride and to date the eczema has not returned. Hurrah!
---