Do Nothing
Posted by Been There... (Ct) on 03/06/2016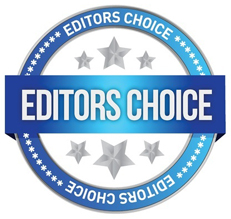 What you are stating is, in fact, supported by hard science;
The skin care producers know that at least one-in-thirty moisture cream users will have a severe reaction to a key "antibacterial/preservative" present in an ever-growing number of products, namely a compound known as MIT, a shortened version of methylisothiazolinone, which, like MSG, goes by many labeled names, and which has several chemical cousins.
First, it is a well documented neural toxin, and was never meant to remain on human skin. It was only approved in surgical antibiotic soaps, which were intended to be immediately rinsed with copious amounts of water away from the body to literally sterilize all pathogens from the exterior of a human. Even then, they knew a large percentage of humans would develop raw, burning skin, replete with oozing blisters and secondary bacterial infections.
Great product, right?
So then it was approved for mass-market, antibacterial hand washes. Now it is in nearly all of your liquid laundry detergents and, worse, most of the commercial moisturizers and make-up products.
It was NEVER intended for prolonged contact with human skin...ever...just as a flush-wash to kill pathogens.
Again, not only does it cause blistering contact dermatitis, it also causes permanent neurological damage, including blurred vision, peripheral neuropathiEs and palsies, and the like.
I wish that I was making this up, but the same people making these skin care products are also selling the "cures", like prednisone, benedryl, and even Claritin.
I know this because the the pharm company that made the "all-natural" moisturizer that gave me a blistery, acid-burned, scarring rash and bacteria-infected skin (sleep scratching) is the same parent company that made the $846/tube "cure" my doctor prescribed to get rid of said chemical burn.
The first irony is that she also prescribed a different moisturizer, Eucerin, which also contains MIT, to help combat this "skin disorder/allergy" I had supposedly contracted, "out of the blue".
Kind of genius, in a Dr. Evil sort of way.
Oh, and if you buy veggie wash soaps, it is the main ingredient, so you might not want to eat that...even if you don't blister internally, you might not appreciate the premature dementia.
Then again, you won't have the mind to care by that point.
Thank God for my informed allergist, is all I can say.
---
Do Nothing
Posted by Wade (Phoenix, AZ) on 04/24/2008


I suffered from eczema my entire life - I head it all over my arms and legs as a kid, and continued to suffer from it on my legs (behind my knees), my arms, and hands. After trying countless prescriptions, lotions, oils, etc., I finally found my cure - do nothing. I found that by putting these ointments and lotions on my skin, even though it was dry, it makes my skin itchier and weakens the skin for when you scratch - and by the way, I could control my self and not scratch during the day, but my itching was so bad that I would scratch unconsciously at night - very very aggravating). So do nothing - and ever since I stopped using any lotions or ointments, my eczema is gone on my legs and arms. My hand unfortunately, I still have to watch because doing dishes, working on cars, etc. is much more demanding on my dry skin - so every so often I have to work on that. Yes my skin is still dry - so sorry ladies if you demand having soft smooth skin, cause that I don't know how to fix. I got the idea from my friend in med school, who pointed out that people's lips who use chapstick actually will produce less oil because of the artificial oils coming from chapstick. Same with my skin - the skin will balance oils, etc. once you stop putting stuff on there. Some of my boys also have my skin - and we've instituted the same policy - no lotions, just let the skin adjust. It takes months some times, but it is the best option I've found for the long term.
---
Do Nothing
Posted by JOYCE (Joelton, Tn) on 10/10/2007 509 posts


On eczema, I believe removing the cause is the best cure. The causative factor is usually soap. No matter what kind - if it's soap, don't use it. One of our psychiatrists came in with a classic case of exzema (in his forties). I took one look at him and remarked, "that looks itchy, is it?" He said yes. When I caught him without an audience, I asked him if he ever tried leaving off soap for his eczema. He said he had and it got better at first, then got worse.
This almost threw me off track, until I thought to ask him what he used instead of soap. He replied that he didn't remember the name of it but it was some kind of medicated cream. I then suggested that he try leaving off soap again and not using any thing instead. He was surprised when told to just use a thick, wash cloth and water when bathing, nothing else, but agreed to give it a try. Several days later when he was next on call, he came in with the smoothest complexion and very happy with it.
People who forgo the use of soap also find that they have less body odor and attract fewer insect bites.
Again, on headaches, remove the cause, instead of looking for a cure. Aspartame (Nutrisweet) is well known for causing headaches. So is Monosodiumglutamate. If you want to find some other things they can cause, type in Excitotoxins, and hit search. For those who think MSG is only found in stir-fried (Chinese foods), make a list of the names MSG is hidden under in the ingredients list, then go into your kitchen and see how many of your foods have one or more of them listed in the ingredients.
Classic example is the 15% chicken broth that may be contained in a well-known brand of raw chicken that you must take home and cook...The MSG isn't mentioned because they didn't add MSG - they added chicken broth which contained the MSG.....Learn to protect yourself and your loved ones by learning these legal loop-holes. Oh, yes, you will also learn that that they are named excitotoxins because they excite the neural cells (Brain & Central nervous system) to death.
If you also research meta-bolic syndrome X (now called insulin resistance) by orthodox medicine) you will also find that excitotoxins are the same things that cause insulin resistance which ends up as full fledged Diabetes Mellitus,Type 2 which used to be called DM, adult onset, but was renamed to DM type 1 for juvenile onset and type 2 for adult onset, because children (even toddlers, are now developing type 2. So be your own health defender by learning all the names the excitotoxins are hidden under, stop buying these products, and write the supplier telling them why you aren't buying their product. You will only have to make one list because the excitotoxins are the same ones that makes us kick out excess insulin, proceed through insulin resistance, then to full fledged DM, type 2 and all of its complications.
---