Pumpkin Seed Oil
Posted by Sunny (Ca) on 01/02/2016


One thing that absolutely helps with the ic pressure/pain/ urgency is... Pumpkin seed oil. The best is cold pressed! I get it in softgels. I take like 4 or more softgels, depending how I feel, I can think of the mfs now. But just get as high mgs as you can find. I believe it works because pumpkin seeds are super high in magnesium. One of the highest foods with it, (another is spinach). And as you know, magnesium is a muscle relaxer. And so it helps your bladder to relax. However, the oil has many other properties like it being antimicrobial. You have to try it, its a life saver!!! Sunny <8
Replied by Sunny
(Ca)
05/07/2016

Replied by Lynn
(United States)
10/13/2020

---
Pumpkin Seed Oil
Posted by Linda (Allentown, Pennsylvania) on 10/07/2012


Hi All, Ive been reading over these postings because I was curious about Cayenne pepper as a Tx for I. C. I really empathize with you all and desire to share my Tx remedy. I suffered with mild I. C. for years while having my children (5, total). After my fifth, the I. C. really flared up and I just couldn't get more that 45 min. of sleep at a time. In addition, activities involving impact of any kind (ie. Running, household chores, intimacy) were out of the question.
My husband did some research and started me on a two week regimen of Cornsilk extract (20 drops in 1/4 cup water 2-3 times per day) followed by 2x daily dosing of Pumpkin Seed oil everyday. I have maintained the oil at 1 tablespoon in am and 1 tablespoon in pm, preferrably with food or drink, for about 2 years now. It has made all the difference in the world. If I maintain this dosage I have no symptoms except for mild ones during ovulation and the first two days of my period. I up my dose by another tablespoon sometime in the middle of the day during these times. If I run out of oil, pumpkin seeds (in any form, roasted, raw etc. ) will suffice until I can restock but they add a lot fiber to my diet since I need to eat almost 3/4 cup of them per day to achieve the desired effect. I also stay away from Tannic Acid whenever possible and have greatly reduced the gluten in my diet. I am otherwise a healthy 38 year old mother of five. I don't get back here very often at all so I may not be available to answer any questions but I truly hope that this helps as many people here as possible!
---
Quercetin
Posted by Janetspencer (London, United Kingdom) on 05/26/2010


Dear all,
I also like the naturale food supplements and remedies. I tried a natural product composed of Quercetin, D-Mannose and other natural products from plant kingdom. It was a great solution for my IC problems and now after about 5 months of treatments I'm really feeling well.
I suggest you to try Quercetin products, there are no side effects and you won't get antibiotics anymore. Feel you free to contact me for any further information.
cheers.
Janet
Replied by Renae
(Mpls, Mn)
10/16/2010

Replied by Francisca
(Michelbach-le-bas, Alsace, France)
10/17/2010

Replied by Renae
(Mpls, Mn)
10/27/2010

---
Quercetin
Posted by Teresa (Rockville, Md) on 04/27/2010


I have suffered from IC for years. I take a prescription med but also take quercetin. I have been in remission for 8 years.
---
Reader Feedback
Posted by Lonelyhearts (Jackson, Ms) on 06/11/2011

I have had issues with my bladder since age 4. I had frequent accidents and infections that led to doctors doing numerous serguries. Once reaching puberty I no longer had severe bladder issues but numerous other issues from abnormal pap smears with pre cancer on the cervex, hormonal imbalances, and pregnancy mask. Was told I could probably never get pregnant. Many yeast infections and uti after any sexual intercourse being given an antibiotic pill to take afterwards everytime. Incontinence was always an issue and uncontrollable urination at times.
As I have gotten older I do have two beautiful girls and had to have c sections with both. After the first I was convinced there was a problem and Dr. did test after test and showed nothing. After my second child I was finally diagnosed with IC. I have had strep in my bladder leading to a hospital visit, finally got a bladder sling and hystorectomy to try to stop flair ups which has help not having a period anymore. But after the bladder surgery I didnt think I would ever heal. Numerous instilations and pain meds weeks and weeks of misery much worse that anything I had ever experiences. I was given the 10 or 12 medications and still had no releif and since stopping all meds the IC is better almost non existent. I can no longer take any antibiotics and very few over the counter meds without it causing a flair up and colitis landing me in the hospital numerous times. My Doctor will not give me anything anymore.
I've always had allergy to Citrus causing mouth ulcers headaches and swelling. Fruit is the only food that I can directly tell effects my bladder but tomatoes coffee and soft drinks don't seem to bother me but if I drink water I am miserable. (crazy Huh?)
Sex is my biggest issue now. I avoid it at all costs making my husband miserable. When I finally give in, I enjoy it painfree once more than once and its physically impossible due to the pain. I have a huge IC flair up that is unbareable for weeks.
I can drink baking soda and use mullein and marshmellow root to get it under control and lots of baths with tea tree oil and baking soda but it takes forever and my sweet husband is a mess worrying about me and then we go months and months.
Help! Any suggestions?
Replied by Penny
(Hueytown, Al.)
08/20/2011

Replied by Sb From Jersey
(Egg Harbor, New Jersey, Usa)
09/13/2011

Replied by Teri
(Tacoma, Wa)
05/19/2012

---
Reader Feedback
Posted by Jo (Anchorage, Ak) on 05/18/2011

I have just had bladder distension & cysto and confirmed I have CI today. The urologist has put me on some temporary antibiotics and told me about Elmiron. I have done enough research on this drug not to consider it. As I have read in this blog, the medical profession does NOT know how it works. For those of you who found relief, I'm glad. I am choosing to go the natural remedy route first and your site has helped a great deal.
I have found a hot bath before bed helps with the spasms for me. I went from going to the bathroom 10 times a night to 1-3 times. For me this was a small miracle... it literally happened the first night.
From the research I have read about IC, I am not suprised I have it. I have had endometrosis, I have sjorgren's. Firbrolymalgia, arithritis, diabetes-ALL autoimmue related. I will read the books mentioned on this site and continue to learn as much as much as possible.
Thank you for your help and good luck to all of us!
Replied by Karen
(Anderson, Mo)
07/15/2011

Replied by Leota
(Stl Cloud, Mn)
06/05/2012

Replied by Ducklucky
(Monroe, Maine, Usa)
07/24/2012

---
Reader Feedback
Posted by Sarah (Thibodaux, Louisiana) on 11/16/2010

I have a Question about Interstitial Cystitis. I have not been told that's what I have yet but I have a lot of the symptoms. I'm 28 years old and have 3 children. I had my last child 17 months ago. I got an IUD 16 months ago. I have never had any problems with my bladder till about three months ago. It started with bacterial infection, yeast infection and I was treated for bladder infections. I was treated with antibiotics and symptoms would go away but keep coming back. My urine was also tested and the was no infection in my urine. So my doctor told me to see a Urologist. Is there a possibility my bladder problem could be caused my the IUD? And if not How can I test to see if it is in fact Interstitial Cystitis?
Replied by Elizabeth
(Nashville, Tn)
11/17/2010

Replied by Gailde
(Holiday, Florida)
01/27/2011

Replied by Barbsdawn
(Lakeland, Fl Usa)
02/07/2011

Replied by Jean
(Wellsboro, Pa)
02/07/2011

Replied by Marcie
(Cheshire, Ct)
03/02/2011

Replied by Renae
(Minneapolis, Mn)
04/20/2011

Replied by Wendy Cohan Rn
(Portland, Or)
04/25/2011

Replied by Renae
(Mpls, Mn)
09/08/2011

Replied by Mary
(Edina, Mn)
12/02/2011

Replied by Catherine
(Halifax, Nova Scotia)
12/15/2011

Replied by Tracy B
(Richmond)
08/23/2015

---
Sea Salt
Posted by Carmen (Eureka, Ca) on 04/04/2017


Several years ago I developed interstitial cystitis after a bladder infection. My daughter-in-law began research, and feeding me (and keeping me from) certain foods. I was given high alkaline foods, such as potatoes salted with himalayan salt, and raw cabbage (cabbage would take the pain away immediately), and I would not eat any foods that promoted an acid urine. I tested my urine often (because I had to urinate constantly), so I was able to see what helped. One day we were invited to dinner, and I only ate what I was allowed, in this case, potatoes and salt. WOW, what pain!!!! I was up all night, and was on the internet looking for yet another cure!!! One site declared that salt was the enemy. Well, I am a Christian, and the Scripture speaks positively about salt, so I was dubious...Yes, salt, the white, purified stuff we buy in the grocery store, IS the enemy. I switched to natural, UNPURIFIED sea salt, continued on my food regiment, and my bladder healed. It has been 5 years, and I have had no further problems. My entire family does not use purified salt anymore. Just another case of the modern method of taking a good thing (salt), taking it apart, selling us the part that is poisonous on its own, then putting the extracted elements into supplements that they sell back to us in the form of a cure...By-the-way, my other daughter-in-law has seen enormous improvement in her blood pressure after switching to natural salt.
---
Test Your Urinary pH
Posted by Sarahbelle (Bryan, Ohio) on 01/06/2010


Uti or interstitial cystitis and acid/alkaline
Please read this if you have a UTI or IC!! I have been researching and this is my conclusion: Your urine is either too acid OR too alkaline. It may have caused bacteria to grow, or if cultures couldn't detect bacteria, it could just be irritated as in IC. I always read that my urine was too acidic. When I tried to make it more alkaline I was even more miserable! Once, when I was taking a barley powder product for it's health benefits, my bladder got worse. It was too alkalinizing. I read that DISTILLED WATER was very acidic, so I chugged a gallon that day. What a relief! (One wouldn't want to drink distilled water for more than three days, as prolonged use can be detrimental, but it is easy on the struggling kidney and bladder.)
Make sure you know if your urine is too acidic or too alkaline before you treat yourself. You can buy testing strips at a pharmacy. The doctors in our rural area would think I was weird if I started talking about natural cures and acid/alkaline. Be your own doctor if possible. Best wishes.
---
Turmeric
Posted by Heather W (Grand Rapids, Michigan) on 02/26/2017


I was diagnosed with Interstitial Cystitis several years ago. I'm on my 3rd prescription bladder medication which I am now immune to. I've also tried OTC AZO Bladder but I couldn't tell any difference. I've done a lot of research on IC and I'll admit that knowing there's no cure causes instant anxiety for me. I don't wish this on anyone. I just finished some Turmeric Tea. I boiled 8 oz water then added 1 teaspoon Apple Cider Vinegar, 1/8 teaspoon ground Turmeric, one pinch of ground black pepper, 1/4 teaspoon ground ginger, and 1 tablespoon of raw honey. I leave the spoon in my cup to stir constantly while drinking as the ingredients will settle. Every time I drink Turmeric Tea, I sleep like a baby!!! I encourage everyone to try this as it's not just for IC!!!!
Replied by Rsw
(Oh)
02/27/2017

---
Turmeric
Posted by Amanda (Madison Heights, Mi) on 06/20/2016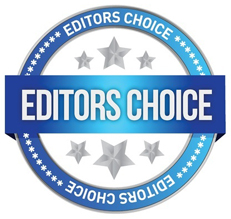 I started taking turmeric the day I first suspected interstitial cystitis. I had been struggling with what I thought was an extremely stubborn UTI for about 2 weeks, off and on. Every night my sleep was interrupted about 7 to 8 times with the desperate urge to pee. On this particular afternoon the pain and urgency became so beyond ridiculous that I couldn't function. I was exhausted, peeing every 5 minutes, hurting every second of the day, so much that I could not focus on anything. None of the usual treatments had worked (D-Mannose, baking soda, cranberry, cherry). I had recently been to the doctor for another UTI but the bacterial culture came back negative.
Having done some reading about IC and noted that it is an inflammatory condition, I drank one glass of about 8oz water with about 1/2 tsp turmeric and a small pinch of black pepper. Then I lay down in the only position that offered a shred of relief, on my back with my knees out. I felt somewhat better within a half hour and was able to fall asleep shortly after. I woke up 2 times to pee, and did again when my alarm went off for work. Each time the burning and urgency were further lessened. The following day I felt almost normal again. I continued to take turmeric and it has not lost its effectiveness for me.
I have tried buying turmeric capsules with black pepper extract since then, and they work pretty well. I have also tried aloe, which seemed to have more effect when it was juice rather than dried in a capsule. These are all helpful, but I am still learning which foods bother me, and when I eat something that triggers an incident, the powdered turmeric spice with a little black pepper stirred into water is what helps me recover the most quickly and fully. Not sure why. I may try making my own capsules because the taste is not delicious. Totally worth it, though.
Replied by Hilary
(Uk)
11/02/2018

---
Turmeric
Posted by Elizabeth (Nashville, TN) on 07/21/2009


I said I would update my IC post if I found other remedies that work and I daresay I have found something....Turmeric. I had to take a whole bottle of turmeric pills in order to start seeing a difference BUT it was totally worth it. I'm afraid to jinx it but here it goes...I am virtually pain free...no constant urethra pain and no awful urgency to pee. I do notice that if I don't drink my 8 glasses of water a day I may get a little discomfort but all I have to do is drink more water and take my turmeric and I'm good! I take anywhere between 4-6 pills a day (500 mg each). I hope and pray that I continue to stay sympton free. I was reading a report on this disease and doctors are comparing the pain (at its worst) to cancer pain. They are right. I thought I would go crazy with pain at times. It is just so darn uncomfortable (considering where the pain is located) and my pain would not let up (until I used some of the remedies from my last post). These remedies helped but did not get rid of the pain for this long a period of time. I LOVE this site!!! Thank you so much to everyone that posts their experiences on here. It helps more than you could ever imagine.
Replied by Julie
(San Diego, California)
04/20/2010

Replied by Elizabeth
(Nashville, Tn)
09/23/2010

Replied by Yezenia
(Chandler, Az)
11/12/2010

Replied by Elizabeth
(Nashville, Tn)
11/12/2010

Replied by Barbara B
(Lakeland, Fl Usa)
12/30/2010

Replied by Tom
(Regina, Sk)
12/30/2010

Replied by Barb B
(Lakeland, Fl Usa)
01/03/2011

Replied by Elizabeth
(Nashville, Tn)
01/03/2011

Replied by Barb
(Lakeland, Fl Usa)
02/24/2011

Replied by Alexandra
(Miami, Fl)
04/12/2011

Replied by Kristen
(San Diego, Ca)
05/21/2011

Replied by Shampoo
(Los Angeles, California)
06/07/2012

Replied by Shampoo
(Los Angeles, Ca)
06/07/2012

Replied by Cindy
(Las Vegas, Nv.)
06/21/2012

Replied by Danielle
(Ireland)
01/26/2016

Replied by Nancy
(Missouri)
02/14/2018

---
Turmeric and Lemon Juice
Posted by Annee (Niagara Falls, Canada) on 08/26/2008


hi to everyone who suffers with a chronic disease.. i suffer with a lot of pain, from interstitial cystitis to severe degenerating disk of my spine. i am only 48.. i have severe athritis as well. i have been taking baking soda twice a day but found out that this cheap remedy is very good and will reduce the acid by far..and is good for a lot of ailments i take 1/4tsp of turmeric/ a spice from the grocery store..and squeezed lemon juice with hot water, about one cup... before breakfast and dinner.. read about information on the web, its amazing.. a specialist who I saw at the spinal decompression clinic told me that.. my faith is in that DR... take care..
Replied by Canadiangal
(Vancouver, British Columbia, Canada)
06/21/2010

Replied by Sun
(Abbotsford, Canada)
08/06/2010

Replied by Diane
(Berkeley, Ca)
08/07/2010

---