Baking Soda, Peppermint Extract
Posted by Sharron (Grove, Ok Oklahoma) on 10/30/2011


I've been suffering a terrible flare of IC. Apparently, I've had it for years, although I just learned about it recently. I've adjusted my diet to eliminate all acidic type foods. Onions appear to have been a particularly bad thing for me, and I used to eat them all the time! Anyway, I'm still recovering from this flare -- it's been two weeks now that it's been bad. I came on the EC site about a week ago and read separate posts about peppermint tea and baking soda. Well, what I've discovered is that both of those things help me. However, what seems to help me best when I'm having a lot of pain and urgency is 1/2 teaspoon baking soda and a few drops of stevia extract mixed with either 7 drops of peppermint extract (not oil) OR a strong-brewed cup of peppermint (leaf) tea. Within minutes I'm feeling better. If it is during the night, I'm able to go back to sleep right away instead of laying awake with stabbing pain in my abdomen.
Additionally, I've lost 6 pounds in a week. I think it is related to all the inflammation that the IC was causing. I hope that it will continue!
I hope my little remedy will help others who are suffering. Thanks for a great site. I almost always come here first when I need a remedy for something.
Blessings!
---
Barley Milk
Posted by Mel (Portland, Or) on 11/25/2010

Whole Barley Milk with MSM Recipe
This recipe is very easy and cheap to make. Whole barley flour can usually be purchased from a health food store or ordered online for about $2/lb. The cheapest source of pure MSM powder I have found is an online bulk food supply site for $9.71/lb, and it lasts a really long time. Even if you omit MSM from the recipe, it is still wonderfully soothing and healing. Whole barley milk is smooth, creamy, and easy to drink. Personally, I find it tasty. It is a perfect beverage for mixing in other supplements such as ph drops, aloe, condroitin, d-mannose, liquid calcium, etc. It makes a nice smoothie shaken-up with 100% blueberry juice. I have been drinking about a quart of whole barley milk a day and it has helped me greatly. I recommend it for any one wanting to improve their health, especially those suffering with IC, UTIs, arthritis, or heartburn. Like marshmallow root water, barley water is demulcent. It is purportedly soothing and healing to soft tissues, such as internal organ linings and soft tissues surrounding joints throughout the body. Water boiled from barley has been used for digestive health and general soothing tonic for centuries. Whole barley is rich in fiber and good for cholesterol health. I usually triple this recipe, making three quarts at a time. Ingredients:
2 tablespoons whole barley flour, organic preferred, - not coarsely ground
1 pinch sea salt, optional
1 tablespoon raw honey or organic agave syrup, optional
1 tablespoon safflower, grapeseed, or coconut oil; cold-pressed/organic preferred
1 level teaspoon pure MSM powder
4 cups cold water
Have a clean quart jar and lid handy for each quart of milk being prepared. In a good non-reactive saucepan, whisk the barley flour into 3 cups of the cold water, and heat over medium-low heat, stirring regularly until steaming. Do not boil. Whisk or shake the MSM into the remain 1 cup of water, and set aside. Add salt and honey or agave to the saucepan, if desired. Continue to heat and stir until thickened (about 5 to 10 minutes). It should look something like skim milk the consistency of heavy cream, and should be well heated like hot soup. Remove from heat. Whisk in oil. Whisk in MSM mixture. Pour un-cooled into clean quart jar, cap and refrigerate. Chill barley milk overnight before using. This allows fine barley particles to fully absorb liquid. Shake well before serving. If you prefer a thinner beverage, mix with water or blueberry juice. Keep stored barley milk refrigerated and use within a week. Notes about adding other supplements: A single serving size (as directed) of supplements such as ph drops, liquid condroitin, and/or d-mannose powder may be mixed in the last cup of water along with the MSM, before incorporating into the barley milk and refridgerating. Heat sensitive supplements - such as Aloe, or supplements that should not be taken near bedtime - such as liquid calcium, may be added when serving, if desired.
About me:
I am a 38 yrs old. I believe that I have had too much acid in my system my whole life, both as a result of diet and exacerbated by times of stress. As I approach middle age, soft tissues throughout my body are suffering, especially my bladder lining and those involving my joints. I have been a natural foods junkie most of my adult life - but unfortunately I also had a serious daily habit for all things extremely spicy and sour, as well as copious amounts of caffeinated tea. I also drank alcohol and smoked cigarettes socially. For bodily comfort, I have omitted these things from my diet/habits. General stress reduction is also a must. Yoga helps! Best of luck and health!
Replied by Ziggy
(Franklin, Pa)
11/29/2010

Replied by Mel
(Portland, Or)
12/22/2010

Replied by Jen
(Portland, Or)
05/17/2011

Replied by Renae
(Hastings, Mn)
09/02/2011

Replied by Lynne
(Titusville, Pa)
10/31/2011

---
Best Bottled Water
Posted by Husseypat (Panama City, FL) on 10/06/2009

Interstitial Cystitis
I have IC and have suffered severe pelvic pain. Diet has helped a lot, but I am definitely not pain free. I have found that heat can help the pain temporarily and that the acid reducer listed on the IC NETWORK does help if you take it before every meal or snack. I know tomatoes drive me to a bad flare-up, so I try to avoid them at all cost. It's very hard to not eat foods with any preservatives-----that means nothing out of a box, can, or package. I do not drink ANYTHING but water. I wondered if anyone knows which of the bottled waters has the highest PH and the least of damaging processing for an IC patient. I can't walk much, stand much and definitely can't exercise. I get horrible pain. I bought an Elliptical Trainer machine and after a couple of days it had my pelvic in a complete knot. I have always exercised religiously, but not anymore. I find this condition can be very depressing because you know the lining in your bladder is gone forever and you have to deal with this the rest of your life. You look healthy when people see you, but they can't imagine the suffering you do in private. Good luck to all. pat
Replied by Julie
(San Diego, California)
03/03/2010

Replied by Lori
(Palatine, Il)
08/12/2010

Replied by Christine
(Kentucky)
01/10/2015

---
Black Cohosh
Posted by L (Florida, Usa) on 10/26/2013


Wanted to share my story in the hopes it will help someone else...in the past I have been prone to uti or bladder or kidney infections...a trip to the doctor and Cipro would usually take care of it. This time I felt as if an infection was coming on, but it never did. Had my urine tested twice and no bacteria. I felt the urge to pee constantly, and though it was not painful, it was VERY uncomfortable. All day, everyday, feeling like I had to pee even after I had just gone. Slight twinge or ache in either kidney but nothing painful or particularly noticeable. Had CT scan to rule out kidney stones; had bladder scope to rule out anything else. With those and the urinalysis coming back ok, urologist, for lack of coming up with any other diagnosis, said it must be IC. Said to watch my diet and avoid coffee and alcohol and look it up on-line to see what foods were ok to have, etc. Came to this site and read everything that's been posted on IC. Made my lists and decided to try things one at a time. I could live with this feeling but didn't want to as it is a terrible thing to always have to feel like you need to pee.
Nothing helped until I tried Black Cohosh. Bought it at a health food store. It also has Isoflavones. I got it at work on my lunch hour and figured I had nothing to lose. So I took one after my lunch, about 1pm, to see how it would react. The urgency was gone within 30 minutes. Then again about 4pm I took another one. I had a night of relief from this terrible feeling for the first time in three weeks. In retrospect I would not take any after noon going forward as I do believe it kept me up taking one so late in the day. Today I will take one in the morning and one at lunch. I don't know if this is my answer, but I do know that I felt normal for the first time yesterday afternoon. Will keep you posted.
Replied by L
(Florida, Usa)
10/31/2013

Replied by Sunny
(Ca)
10/31/2013

Replied by Sunny
(Ca)
10/31/2013

Replied by L
(Florida, Usa)
11/15/2013

Replied by L
(Fl)
11/24/2013

Replied by Orla
(Cork, Ireland)
06/25/2017

---
Bone Broth
Posted by Tyler A. (CA) on 05/17/2021


I was diagnosed with I.C. two years ago. Only in the last year has it become unbearable with my flare ups lasting for 6 weeks or longer. I eat extremely clean! I do not eat grain, sugar, or dairy. I only drink water and still the flare ups come. I just started drinking grass fed organic bone broth this weekend and OMG it is working! It almost immediately takes my pain and symptoms away. Starting today I will be doing a three day fast only drinking bone broth to really help my lining to heal. I will start to slowly add my lean protein and veggies back to my diet. This is such disease is horrible and only people that have it can possibly understand how depressing it is. I'm sharing this information in hopes that it can possibly help someone else.
---
Bone Broth
Posted by Lea (Ca) on 03/20/2017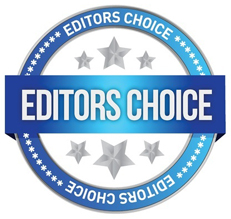 Years ago I started having symptoms of IC, the same symptoms as a bladder infection, without the infection. (Google it) Symptoms would come and go through out the years. The inflammation would cause me to feel weak and tired. Then I remembered that my bladder problems always seemed to act up after I took antibiotics. So, this got me to thinking...."Candida fungus was probably at the root of my bladder problem."
So, I went on a Candida diet, for 3 weeks and I not only lost weight and started feeling better, but my IC symptoms seemed to let up...but not entirely.
Then, after my latest flare, I did some research and discovered Bone Broth. I mixed a cup, half and half with vegetable broth, heated it, drank it and within 4 hours the pain had let up.
My understanding is that the Candida fungus causes little holes to form in the protective lining of the bladder, causing pain when the wrong food is consumed, and the broth helps heal that lining. Much like it is suppose to help heal leaky gut.
I thought, "It can't be this simple." So, I tested it, ate some citrus (a big no-no for IC suffers), symptoms flared, I drank the broth and the pain let up. I now drink at least one hot cup of broth a day and, knock on wood, I think it's my answer.
I believe that the Candida fungus was the root cause of the IC. Going off bad carbs was really hard at first, but now I seldom feel hungry. I eat very little but what I do eat is very nutritious. I have so much more energy and feel much younger. I told my hubby..."Unless I'm dying, DON'T let me take any more antibiotics! "
Hope my story helps at least one IC sufferer.
Replied by Carla
(Atlanta, Ga)
01/17/2018

---
Boric Acid Suppositories +
Posted by Kaylap (Abbotsford, Bc) on 02/03/2018 5 posts


Yes, I agree on the boric acid. I found that recurrent yeast infections were exacerbating the inflammation in the pelvic region and thus causing IC flare ups. I experienced lots of relief from IC once I started taking probiotics as well as another herbal supplement (forget the name) to heal my gut, and boric acid to fight yeast.
---
Cayenne
Posted by Tina (Knoxville, Tennessee) on 05/29/2014


I've had Interstitial cystitis for 30 years. I was finally diagnosed with it 9 years ago. My doctor told me not to drink caffeine. I never had drank coffee before I was 40. In the last 5 years I've had 4 or 5 flare-ups. Today I filled a capsule with 1/4 teaspoon of cayenne pepper and in 3 hours there was NO PAIN. There was no burning from the pepper either. The reason cayenne pepper works, is because it goes to the places in the body that need healing, stimulates the blood flow in that area, and the blood is what heals the wound. This also works for bleeding ulcers.
---
Cayenne
Posted by Angela (Federal Way, WA) on 07/28/2009


I am so sorry to read of soo many struggling with bladder problems and UTI's. It is miserable and costly and sometimes embarrassing!!!
I had what I thought was constant UTI's or feeling like I was getting one for about a year. I did get many uti's but even when i didn't 'officially' have one it felt one was coming on. I was finally diagnosed with Interstitial Cystitis. This is when part of the lining in your bladder is thinned or damaged- causing tissue, muscle, and nerves to be exposed to your urine causing debilitating pain. If you get an infection on top of this it is excruciating. I thought I was dying one time. After being diagnosed and not ok with "experimental drugs" I looked into natural options and prayed a good deal. I asked God for wisdom as no one here seems to know what to do to end the pain.
I started taking cayenne pepper. Believe it or not it actually works! I was scared to death to try it but the incredible pain i already had made me feel "it can't get any worse". I found capsules that also had ginger root in them to help the pepper not burn your tummy. Cayenne is an amazing healer of Interstitial tissue (bladder lining included). Start slow.. maybe two pills a day at 40,000 hu. It does burn some but that means it is working. After a couple of days add more pills to your intake until you can take 3 in the morning and 3 at night. Always take with food. Hang in there through the initial tough parts... you will get some diarreah and it can be painful. Also, cut out coffee, fruits and berries for awhile. After a couple of weeks try a half cup of coffee with an antacid and see if you can tolerate. Add lots of greens to your diet.
I have been doing this for over two months now. I can drink small amounts of coffee and little bits of fruit. I went from a 10 in pain to a 0... no pain at all. At times a little discomfort but I can tell my bladder is healing. The heat of the pepper is supposed to help fight infection too.
Replied by Jim
(Franklin Park, Illinois)
06/27/2010

Replied by Shampoo
(Los Angeles, California)
06/10/2012

Replied by Mariela
(Northampton, Ma)
04/25/2015

---
Cayenne +
Posted by Shampoo (Sandusky, Ohio) on 06/02/2012


ok guys. I know how debilitating this can be so Im putting my post on here.
About 3 months ago, I got a UTI. What else is new, I get them all the time, but this was an especially bad one. I normally take probiotics everyday and it prevents them for me, so I hadnt got one in like 6 months, it was all gravy. But I missed about 3 days of my probiotics and BAM!! I got like, the worst UTI of my life, I was on the toilet weeping. Anywho, went to the doc, got a script for cipro, took it, didnt go away, got another script, took it, STILL didnt go away.
Now, antibiotics normally NEVER work for me. This is why Im very into alternative medicine, but I was desperate this time. and ofcourse, didnt work.
All the usual things I do for a UTI, didnt work at all, I tried every herb known to man, baking soda, 40 pills of vitain c in one day with gallons of water, apple cider vinegar, olive leaf extract, uva ursi, echinacia, even d mannose, (3 jars) didnt get rid of it. I was in EXTREME PAIN, and I was terrified.
Id been reading alot on the net, about overactive bladder, and a condition called interstitial cystitus on the net HOPING TO GOD, I didnt have it. Alot of women said it started with a bad UTI and ended with YEARS of chronic daily debilatating pain. I guess the theory is, the bladder lining somehow gets damaged, or ulcerated, or mayne you have a bacteria or virus that is hiding, or embedded somehow deep in the bladder walls, where antibiotics or anything else cant get to it. We are talking YEARS of this pain, even, to the point where these women cannot work, cant sleep, cant have sex, cant even function, cant ride rollercoasters, run or exercise. I already have so many problems with my female region as it is, I have struggled so long with other health problems, screw that! They even compare interstitial cystitus on the pain level scales to CANCER. Thats how awful it is. And there is no cure. And I was getting all the symptoms, and it didnt feel like these antibiotics or anything else I was doing was helping this pain. They prescibe Methadone to these folks.
I did some serious, serious research, and I came up with a game plan that is beating this interstitial cystitis.
In the morning I take:
a gel cap filled with one drop each clove oil, rosemary essential oil, lavender, sandlewood, and peppermint oils. Followed by 2 full glasses of water and 1-2 pills cayenne AFRICAN RED PEPPER(xtra hot) has a bright orange red color. 1 pill MSM, and 3-4 gelcaps of Turmeric powder, and 1-2 Dong Quai. I cap these herbs myself. Then I take:: 2 milk thistle, 2 echinacea. I bought those ones at the store.
2-3 hours later. I fill another del cap 2 drops each peppermint oil, and rosemary oil. 2-3 hurs after that, 1 pill filled with; one drop each, lavender, rosemary, peppermint, and sandlewood, followed by 1 MSM, 1 cayenne, 2-3 turmeric, 1 dong quai. 2-3 hours later, 1 gelcap, 1 drop each peppermint, rosemary, or lavender )optional) I do this according to my pain levels. If the pain is especially bad, I will add more cayenne, or turmeric, as it is not dangerous to OD on those herbs. You cannot OD on cayenne or turmeric, unless you have a bad, sensitive stomach. Im only 30 years old, and I seem to have a cast Iron stomach, lol! LOTS and LOTS of water. Then before bed, 1 cayenne, 2-3 turmeric, 1 dong quai, 2 echinacia, 1 MSM. you can reduce herbs in the days following as you get better.
The essential oils: I used to be afraid to take essential oils, as I thought they might be extremely toxic. They are in large amounts, you just have to be careful. I never exceed 2 drops usually of anything. Clove, and lavender oil, can be pretty dangerous, especially clove, as only 6 drops can be toxic. Remember to get pure essential oils, not perfumes.
I went hardcore, and I didn't care if I got kidney failure, or liver damage from the herbs I was taking. This painful bladder condition has ruined lives, and I wasn't about to let that happen to me, after everything else Ive been thru. Of course, I'm fine. and I did not poison myself, and I am 95% pain free today, and It gets better every single day..so..
It's scary when you feel helpless and hopeless, and no doctors can help you.
I did alot of research on cayenne pepper actually healing bladder tissue.
Some people have cured themselves in less that a week using cayenne. They say you should build up to 3 in the morning, 3 in the eveneing, but I am already seeing at 2 a day, results so. Turmeric also heals mucas membrabe tissue, and MSM, is a sulpher based herb, and is excellent for pain. Alot of people are also talking about colostrum. and Ive already ordered that, its coming in the mail.
Replied by Shampoo
(Los Angeles, California)
06/05/2012

Replied by Shampoo
(Los Angeles, California)
06/28/2012

Replied by Shampoo
(Los Angeles, California)
06/28/2012

Replied by Shampoo
(Los Angeles, California)
07/03/2012

Replied by Shampoo
(Los Angeles, California)
08/29/2012

Replied by Shampoo
(Los Angeles, Ca)
08/29/2012

Replied by Shampoo
(Los Angeles, Ca)
10/31/2012

Replied by Sunny
(Ca)
10/10/2013

Replied by Veronicac
(San Antonio, Texas)
10/18/2013

Replied by Dave
(Fountain Inn, Sc)
10/19/2013

Replied by Drumchild
(Los Angeles, Ca)
11/22/2013

Replied by Christian
(Portland, OR)
12/24/2014

Replied by Mimi
(Green Bay, Wi)
05/17/2017

Replied by Wendy
(Columbus, Oh)
04/04/2018

---
Chondroitin, Glucosamine, MSM
Posted by Md4im (Orlando, Fl - Florida, United States) on 04/14/2011


after immense daily suffering, I found an article on glucosamine-chondroitin-MSM for IC relief. Provides cellular components that are essential to the epithelial bladder lining. Made a 180* difference - very noticeable after just 2 days. I am still taking it 6 years later, and I can TELL when I miss a few days.
It has been a real life saver. I hope this helps other women out there!
Replied by Mary
(Hastings, Mn)
07/07/2011

Replied by Mary
(Hastings, Mn)
08/16/2011

Replied by Mary
(Hastings, Mn)
11/23/2011

---
Cinnamon
Posted by Ichater (Northern, California Usa) on 01/19/2012


Prior to the worst flare up in my life, I had already been taking cinnamon capsules daily for a year prior... So I don't think that cinnamon works for everyone. I was taking 1000 mg a day and I still had a flare up. :/
---
Cinnamon
Posted by Donna (Royal Oak, Mi) on 01/05/2010


I've battled bladder issues all my life, and for a while, high contentrations of cranberry (pills, not juice - juice has too much sugar which feeds the infection) helped. That was until I got IC and became antibiotic resistant. Felt like I was peeing glass. By fluke I read 3 sentences in a magazine that saved me - it basically said that cinnamon kills off E-coli. E-coli is often the cause of bladder issues and IC. I started taking cinnamon capsules and felt major relief in a matter of a few days. I highly recommend it to anyone who suffers from IC. You'll sing its praises too.
Replied by Elizabeth
(Nashville, Tn)
01/06/2010

Replied by Donna
(Royal Oak, Mi)
01/08/2010

Replied by Emily
(Charlotte, Nc)
08/16/2010

Replied by Jen
(Ann Arbor, Mi)
09/08/2010

Replied by Steph
(Lake Erie, Pa)
01/28/2014

Warning

---
Coconut Oil
Posted by Maggie (Philadelphia, Pa) on 08/10/2013


I had interstital cystitis in the form of bladder aches and pains for about 4 years or so. Some days it was more painful than others, but it often felt irritated. I changed my diet completely about 6 months after onset (veggies and lean protein - no sugar or carbs) and about a year and a half ago, I stearted taking a lot of coconut oil - up to 5 tbs per day. The diet helped, but the coconut oil put me over the top. I almost never have any issues anymore unless I get an infection (I take garlic and grapefruit seed extract for those) and I can eat fruit, although I only eat it occasionally because of the sugar, and drink decaf coffee with no issues. I also can take B vitamins several times a day, which is often a no no for people with IC. Try coconut oil and cleaning up your diet, but stick with it for a while and you will notice that your symptoms will diminish with time.
Replied by Isabel
(Guelph Canada)
01/21/2014

---
Coconut Oil
Posted by Hannah (Paris, France) on 12/14/2012


Hello all, I have what seems to be IC, and have had vaginal burning/itching/discomfort, pretty much everywhere and in every situation for the past two or three years.
I just recently eliminated acidic foods from my diet, since I'm trying to treat the IC, and I noticed the vaginal itching and burning has been gone completely since.
When I first started having vaginal pain, I did notice that certain foods, like chocolate would trigger almost immediate burning. This was before I developed IC symptoms.
Now, I notice the only time I've had burning or itching has been during or right before and/or after my period. I started taking coconut oil regularly (1 tsp in the morning and 1 at night) and I haven't had any burning or discomfort this cycle expect for the one day that I didn't take the coconut oil!
Everyone's body is different, and perhaps this isn't a solution for everyone... but for those of us that have really sensitive bodies (prone to IBS/vulvodynia etc) like me, I have a feeling that diet plays a really important role.
I wonder if trying to eliminate acidic foods for a while would help relieve the symptoms for other vulvodynia sufferers? I would recommend starting with the IC diet and then adding in foods little by little to find the real culprits... I was surprised when I realized I could eat dairy, which I thought was a big no no, but not oranges!
I guess what I realized was that food was playing a huge role in my suffering, maybe for some it has nothing to do with acid at all, but the burning is a symptom of another food sensitivity that could easily be eliminated.
I hope this is helpful to someone!
---