ACI-JEL
Posted by Ali (Brisbane, Qld Australia) on 04/19/2012


I had recurrent cystitus for 30 years. Got to the point where I could not have sex without getting it. I would also get it if I got too dehydrated. Doctors advice did not prevent the attacks. I had to help myself, I cured myself by using a mild antibacterial cream instead of KY jelly before sex for six months. I have not had an attack since and that was 5 years ago. Sounds simple, but it worked. If you are into more natural methods you could try ACI-JEL which is just vinegar in a cream. You can also try 1/4 tsp of bicarb with water twice a day to keep you alkaline, as the problem thrives in an acid conditions. Good luck to all you long sufferers, my heart goes out to you.
Replied by Sueb
(Potsdam, New York Usa)
01/03/2013

---
Acidophilus
Posted by Chevygirl (Tuakau, Franklin, New Zealand, New Zealand) on 01/21/2012


Hi Chrissie, I was told to take acidophilus tablets for IC pain and I must admit, I was pretty skeptical about them working, but I can tell you, they worked within an hour!! I was blown away!
The weird thing was however, I bought them from right where you are at a drug store in Anaheim. The bottle is labeled 'Henry's', freeze dried acidophilus. When they had run out I bought more from our local health shop (in New Zealand) and to my disdain, they didn't work!
I have no explanation for this, so I will have to get my brother, who lives in Anaheim, to send me some more, as those ones definitely did without fail!!
Good luck with this, keep us posted!
Chevygirl, NZ
---
Alkaline pH
Posted by Grace (Pdx., US) on 03/08/2015


IC:
Cabbage can be juiced and drunk, it is alkalizing; perhaps the cure is in keeping the urine alkalized. The high content of sulphur in cabbage removes (free radicals and uric acid) which are the main causes of arthritis, skin diseases, rheumatism, and gout.
---
Alkaline pH
Posted by Deborah (Riverview, Fl) on 08/02/2008


For your IC, please get some Ph paper and test your urine. You want it alkaline, not acidic. Check it all day long. I think you might have a fungal growth. To kill it and get alkaline take 400mg of potassium citrate 3 times a day. Also take 1/4 tsp. borax, 1/8 to 1/4 tsp. baking soda and 1 to 2 tbls apple cider vinegar in a little water. Take it 3 times a day. You can drink some plain water after it to wash it down. The fungus won't like this and you may feel worse, before you get better, please stick with it and stay away from all sugars. I can now go 2 to 3 hours without going to the bathroom and only get up 3 times at night, it use to be every 20 minutes. Good luck and I will pray for you.
Replied by Anjie
(Goodlettsville, TN)
04/16/2009

Replied by Elizabeth
(Nashville, TN)
05/03/2009

Replied by Susan
(Grand Rapids, MI)
07/26/2009

Replied by Diane
(Ottumwa, Iowa, Usa)
01/14/2011

Vicki
(Atlanta)
07/07/2018

Replied by Renae
(Mpls, Mn)
06/05/2011

Replied by Lisa
(Hastings, Mn)
06/16/2011

Replied by Renae
(Mpls, Mn)
07/12/2011

Replied by Sandi
(Clarksville, Tn)
10/11/2011

Replied by Bobbie
(Hartsville, Sc)
10/23/2011

Replied by Natalie
(Washington, Dc)
07/29/2014

Replied by Treasa
(Florida)
04/26/2017

Replied by Janet
(In)
04/27/2017

---
Aloe Vera
Posted by Nonib (Lower Michigan) on 05/23/2015


Aloe vera, pure organic (and very expensive) juice did nothing for me; made me extremely nauseated. There are some of us who can't tolerate various natural items, even though they are themselves straight from Earth. The fact that my daughter and I share the same intolerances (aloe vera, echanesia, gluten, St. John's wort, etc.) indicates to me that there may be a genetic component.
My IC is very mild compared to many posting on this thread and I'm very grateful for that. In my case I've found that carbonated beverages and, sadly, coffee can be irritating. I avoid soda ('pop') for the most part, drink coffee sporadically and never strong brew.
I just discovered that apple cider vinegar (w/a small amount of raw, unfiltered locally-produced honey) helps the IC as well as the various aches and pains from my constellation of auto-immune disorders. Mainstream medicine has saved my life a few times now but I don't do well with so many chemicals (medicines) that I just avoid unless life-threatening circumstances require them.
---
Aloe Vera
Posted by Gianna (Costa Mesa, Ca) on 04/20/2012


I started using freeze dried aloe vera capsules for my mild IC, which I have had for 10 years now and can't seem to find a remedy :( Anyhow, I took 2 capsules 3x a day and I really didn't see any signs of improvement.
---
Aloe Vera
Posted by Pinklight (New Orleans, Louisiana) on 06/16/2011

I am interested to know if anyone has used a special aloe vera formula for ic available from two particular companies that are online. These aloe capsules are formulated specifically and takes 2-3 months to cure, not treat ic. Both companies have the word "harvest" in them.
-Pinklight
Replied by Nettie
(Chicago, Il)
07/29/2011

Replied by Renae
(Hastings, Mn)
09/02/2011

Replied by Shampoo
(Los Angeles, California)
05/28/2012

Laurie
(Alberta)
08/25/2021

---
Aloe Vera, Vitamin C, Marshmallow Root
Posted by Karen (Riverside, California) on 11/29/2009


IC Home Remedies
I have a mild case of IC and hoping is doesn't worsen. I notice that stress, spicey foods and menstral cycle provokes flare ups.
I am curious if the apple cider vinegar will really help prevent IC or if it is toooo acidic???
My home remedies for IC are: aloe vera juice (very concentrated) daily, Buffered Vit C, marshallow roots boiled as tea to neutralize urine for temporary and effective relief, the product called "___" for temporary relief, and pin pointing and relaxing specific abdomen muscles. The aloe vera juice seems to be very effective.
I would also like to try the baking soda and will keep it on hand at work for emergency relief. My father has always used the baking soda for stomach pain.
Replied by Wendy
(Toronto, Ontario)
04/08/2010

Replied by Noiram
(California)
10/22/2013

---
Angelica
Posted by mommacita (Michigan) on 05/08/2023


Angelica Archangelica Tea for rebuilding bladder wall
I have had IC for over 6 years. I finally found a cure, thanks be to God. I began using Angelica Archangelica. It has rebuilt my bladder lining wall. Every day the window of pain is getting smaller and smaller. I've been on it 9 weeks and I'm 90% healed! There are several people on the IC board on Facebook that are healing up too. Give it a shot and thank God, if you have bladder wall issues..this is the cure.
---
Anti-Candida Treatment, Cabbage
Posted by Grandma (Narooma, Nsw Australia) on 02/10/2013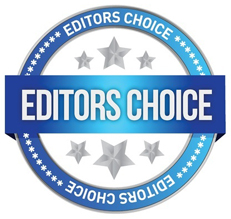 On the subject of cystitis, about 25 years ago I had chronic cystitis, bled from the bladder each time and life was pretty tough. Try holding down a job while suffering a bout! After 7 doctors and 3 surgeons, and the only solution seemed to be live on antibiotics for the rest of my life, (plus one doc who inferred that I might get help from a psychiatrist! ) I walked away and began my own long journey into natural solutions. It's right that cystitus is more about the digestion than the urinary tract. What I've found it's caused by candida yeast overgrowth (Candidiasis). Due to poor digestion from this, grains and dairy in particular clog the whole digestive system especially the bowel, and feed the yeast while the good bacteria are smothered. Remove grains and dairy from the diet, clean the build up of 'sludge' through the system by eating a small piece of cabbage each day to cleanse and heal the digestive system. You may suffer bloating and wind for 2-3 days but that's the cabbage doing its job.
Because candida is a small plant its roots reach through the bowel wall into places like the bladder, cruising the blood stream, creating itchy nose, ears, rear area, skin problems, general havoc. The more antibiotics they fill us with, the more the candida yeast is happy and grows. I've been free now for more than 20 years after being told by a lady doctor that it's something that many women get and have for life. I have it and I'd better get used to it! A couple of other things to note - it's best to stay away from oranges, mandarins, peaches, nectarines, apricots and pineapple until the whole inflamed system is healed because they can be an irritant. After some 3-5 years of living on lots of fresh vegetable juices, raw fruit, vegetables, nuts and dried fruits I found I could eat any fruit or vegetable I liked with no affect. My husband and I still live this way today having raised our family on the above diet. Juicing and a raw food diet will help to heal any health problem without fail. We're all basically suffering from malnutrition and toxic chemical overload. I wish you good health.
---
Antibiotics
Posted by Kelly (California) on 04/16/2015


Hi Everyone, I hope this finds you well. I hope you listen to my story and it helps you. I literally woke up one day with bladder pain, urgency, everything. I thought I just had a bladder infection. But it was not like a normal bladder infection it felt very different. Before this mind you I had not had a bladder infection for years..fast forward 2.5 years and antibiotics I am pain free. Lyme was the cause. I am a big believer that everyone out there does not just get IC. It is caused by an infection. Unless you have an injury or it is from birth. I refused to believe that I just woke up one day and this was my new life. I did so much research on my own. I went thru the urologist treatment, doctor to doctor. It took over 2 years of antibiotics but my bladder is pain free. And the urologist treatments made it worse, and did not work. Do not let any doctor tell you that antibiotics will not work. It affected my pelvic floor, I was in physical therapy for 6 months. So...I went to three different doctors who treated me. Each one was a blessing. So if you are in the East, go and see Ruth Kriz. She does treat long distance. If you are in the West Los Angeles, go see Dr. Erica Lehman (she was recently in the people magazine with Avril) and also there is Dr. Gonzalez in Thousand Oaks. Dr. Gonzalez contracts with most insurance, except Obama Care, sorry. If you do not believe in antibiotics, you can try Samento and Banderol. It will take time, but there is help. And believe me, my pain was so bad, I did not think I was going to make it. I am a single mom and this took its toll, but if I can survive this anyone can. Do not give up! Take Care everyone.
Replied by Diamond
(Ma.)
04/16/2015

---
Antidepressants Caused IC
Posted by Anne (USA) on 02/26/2019


It took about five days after stopping SSRI antidepressant Sertraline for my IC symptoms to clear up.
Researching this issue, I found plenty of medical evidence that SSRI medications along with other common medications are notorious for causing IC and bladder contractions and symptoms of IC. Please check your medications and see if bladder or urinary symptoms is listed as a side effect.
I have suffered chronic pain and infections for over nine months and it all cleared up in five days after stopping Zoloft/Sertraline.
Replied by Denise
(Milwaukee WI)
04/30/2020

---
Apple Cider Vinegar
Posted by Nancy (Charlotte, North Carolina) on 01/11/2009


Worked Temporarily

i have suffered from IC for the past 10 years. it has caused extreme, constant pain bringing on bouts of depression i never had. i had read about apple cider vinegar and its benefits. over holidays, tried it, two tablespoons in an 8 ounce glass of water twice a week. for a week i was virtually pain free and realized it had to be the vinegar. walked today and am hurting. does anyone else hurt after walking? took baking soda, 1/2 tablespoon to 8 ounces of water for relief. this seems to help for a "quickie relief". IC is a horrible disease that gives you pain 24 hours a day. have seen four urologists in four states. elmiron did not help. when pain is really bad lasts too long i do have percoset for my migraines that is a last resort. it gives me a day of relief. working and just living are difficult with this constant pain. hoping the vinegar will continue to help. any other folks finding that vinegar relieves? doctors send me in the same circle, cystoscopes, CT scans, cultures, different meds like Urelle. i've spent a fortune.
Replied by Molly
(Madison, Sd)
08/27/2010

Replied by Vegathegreat
(Charlotte, Nc)
01/13/2011

Replied by Gene
(New York)
09/12/2014

---
Apple Cider Vinegar and Hydrogen Peroxide Douche
Posted by Pinklight (New Orleans, Louisiana United States) on 05/21/2011


I am greatly interested in anyone who read about an equal parts Apple Cider Vinegar and hydrogen peroxide douche that reduced or cured ic. My issue is the frequent urination day and night. I tried this concoction today and it burned so badly I could not really do it. It may have been the Apple Cider Vinegar that caused the burning; I'm just not sure. Has anyone tried this? If so, did you end up having to dilute the recipe with water and it still worked? I'm anxious to know. Thanks for any replies! -Pinklight
Replied by Natalie
(Pittsburg, Ks)
01/24/2012

---
Apple Cider Vinegar and Hydrogen Peroxide Douche
Posted by Lauren (Los Angeles, Ca) on 03/04/2011


I too started douching w/ peroxide and vinegar due to a stubborn yeast infection and- voila!! IC symptoms (burning, pressure, pain, frequency) were soooo much better. So I douched for about 2 months, but it kept coming back quickly unless I douched every few hours. I learned I have a very heavy growth of group B strep in my vagina (tested negative for it 3 years ago, before IC started). So this explains why antibiotics always made my bladder feel better, but after I stopped i'd get a major flare-up (good bacteria killed off enabled bad ones to proliferate more).
Currently having luck with boric acid. I insert a "00" size veggie cap full of it at least once a day, and also a cap full of kefir cultured milk to repopulate good bacteria.
---