Marshmallow Root
Posted by Kristine C. (North Canton) on 10/01/2021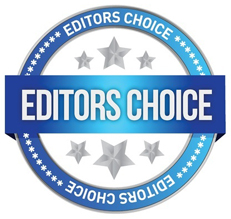 After figuring out, on my own, that I had IC, I of course came to Earth Clinic to see what remedies were out there. My doctor kept telling me I had a bladder infection, only to call me the next day to tell me that I didn't have a bladder infection after the lab results came back negative. The next thing they tried to tell me I was experiencing was overactive bladder and then after that it was nocturnal dysuria. I did a food elimination diet and came up with a long list of foods that would set my bladder on fire. I list them here to help others help with their elimination diet; anything with tomatoes or tomato products, green tea, black tea, coffee, red wine, chili powder, gluten, vitamin C, and certain chocolate products (not all, thank God). After eliminating those foods I thought I would try to rebuild or repair my bladder lining, I started taking Marshmallow Root in capsule form.
After taking it for about two months, I no longer had any burning whatsoever! It was great! Life was great! I thought it was because I was being really restrictive on my diet and thought that the marshmallow root wasn't doing anything -- so I stopped taking it. About two days after my last marshmallow root capsule my bladder started burning again, even though I was still being restrictive with my diet. I eat really bland foods; rice, mashed potatoes, yams, vegies, eggs, etc. and still my bladder was burning? The marshmallow root WAS doing good for my bladder and I, like an idiot, stopped taking it. I have immediately reordered my marshmallow root. I was taking a brand that had 960mg in each capsule and I was taking two a day and my bladder felt NORMAL.
I will never again be without my marshmallow root.
---
Marshmallow Root
Posted by Kaylap (Abbotsford, Bc) on 02/03/2018 5 posts


I have been *mostly* free from any IC flare ups for probably at least 3 years now (THANK GOSH). I say mostly because sometimes after intercourse if I am not very careful about keeping the area very clean, using lots of lube (coconut oil) and soothing any inflammation then I feel a wee bit of irritation that is mild but may last up to a week. I second the marshmallow root or leaf. My naturopath recommended that I drink it in tea format. I drank lots of that tea, probably 3x per day. This tea in combination with other natural remedies cleared things up within a matter of months. HUGE amazing results seeing as I had been suffering for over a year under the care of a general doctor who just kept prescribing me drugs. I feel it is very important to note as well the possible correlation between yeast infections, GI issues and IC. I feel like my IC cleared up once I also worked with my naturopath to clear my recurrent yeast infections and strengthen my GI tract. The gut has LOTS to do with health and inflammation, so what with my gut being out of wack, consuming too much sugar and fighting yeast infections, it was no wonder my bladder was getting inflamed also since it is in that same general body area.
---
Marshmallow Root
Posted by Shelly (Nc) on 03/10/2017


Marshmellow root, a true miracle.
I have been so lost, confused, depressed and in a whole lotta pain until I read about this miracle drug and tried it. I am 47 and have been through two operations for endo. I developed severe pain in my lower stomach and pelvis area and went to urinate constantly. Although drs always told me I had ic and endo, I never was told what to take for relief. Couldn't sleep for a complete night without having to pee. Back pain got worse and I ended up going to my obgyn again. He looked at me and said that when I have had enough pain I'll agree to have a hysterectomy that he recommends. Sent me home with birth control pills. Why don't drs tell u about these possible drugs that can actually help? Seems like there just out for themselves. I came home and started searching on the internet for help. And there I saw marshmellow root and the reviews. I decided I was gonna try it and after two days, my pain has drop tremendously and the swelling has went down a lot. I also have ibs and it seems to help with that too. I gave up my diet soda which I'm sure that has a lot to do with the irratation. But I am willing to try just about anything to feel like me again. So far I'm so impressed with the marshmellow root capsule. I hope this gets out there to someone who is at the end of there rope like I was. Give this a try, u have nothing to lose. I only paid ten dollars for 100 capsules and so far, it has been worth every penny. God bless.
---