Vitamin B-3
Posted by Rick (Sorocaba, Brazil) on 01/19/2011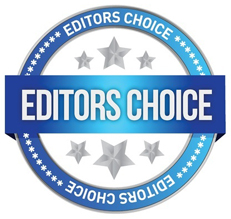 I have suffered from insomnia since I was a teenager (I'm 34 now), going to bed has always been my least favorite time of the day because I would roll over for hours, it was horrible. I have tried many things such as melatonin, prescription drugs, Cannabis (illegal where I live, not good), certain teas, alcohol, etc. All were either Not effective, or created other problems in the long run. I also tried common sense approaches such as reading, warm milk, warm baths, skin brushing, etc etc etc... Nothing worked.
However for a month now I have been sleeping like a baby and the solution came in as a surprise since I'm taking it for something else other than insomnia: niacin (vitamin B3), in the form if nicotinic acid (B3 in the Niacinamide Form didn't work). Wow! Now I take it and I get that heavy feeling on my eye lids, and after a while I start yawning. Once that happens I just go to bed and voila!
Be careful though: nicotinic acid will make you flush, and if you don't know what that is it can be scary. So please do your homework and Research Doses and possible side effects so you know what to expect. Start on the low side until you get a nice flush (after awhile you will enjoy the warm feeling, and your skin won't itch as badly). As an extra bonus my skin feels and looks amazing, everybody comments on my Complexion Now! I'm also much calmer and no longer depressed (reason why I tool it in the first place). Very interesting positive side effects! I hear it will also lower bad Cholesterol and increase the good kind. Beware of side effects of you have liver issues, or is on medication. Amazing! But again, do you homework first.
Best part: this stuff is cheap, over the counter, and needed by the body anyway (without it you develop pellagra. Some bread is enriched with it, but not in orthomolecular amounts). I'm taking about 3 grams a day.
---