Multiple Remedies
Posted by Michele (Florida) on 02/27/2020


Please try what worked for me: Look at the sunrise every morning for as many days in a row as you can to reset your circadian rhythm. This is a very beautiful natural remedy.
---
Multiple Remedies
Posted by TeSa (Florida) on 03/28/2019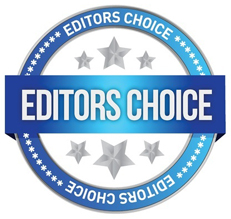 After reading nearly all comments going back to 2013 and having my own experience with CHRONIC insomnia (fragmented sleep) I want to write a summary.
I had a sleep study done and my sleep index was 35.6%. It must be 85% and higher for a human body to survive in the long run. There are sleep stages that are extremely important. Mine were all screwed up. I woke up 21 times during 3 hours that I actually "slept" in an 8 study. I had no RLS and had 10 central apneas. No obstructive apnea. My HR during "sleep" period got up to 147 and up to 152 while still under observation, but not actually sleeping.
First of all there are different types of insomnia.
1. Inability to fall asleep
2. Inability to stay asleep
3. Combination of the above
4. Fragmented sleep
I won't focus on an obstructive apnea, as it is treatable with special devices. All other types of CHRONIC insomnia are still a wild guess when it comes to the cause and treatments. Fragmented sleep probably has some underlying neurological issues.
The most important thing if you have chronic insomnia, especially 1-3 types is circadian rhythm.
You want to make sure you do all of these:
– Early morning sun exposure through retina and skin. Preferably the very first minutes the sun rises above horizon. No glasses, contacts, and if possible as much bare skin as you can. Even 5 minutes would be a tremendous benefit, but longer and grounded at the same time is better. Each day, unless it is raining. AM light has perfect blend of red and blue light and just the right touch of purple UV-A light to make melatonin that helps us sleep. The UV-A light is also what begins to lower cortisol as melatonin builds making for a perfect adrenal stress index.
– No screen time and artificial light exposure after sunset unless you wear blue light blocking glasses and use screen filters.
– Replace all your LED, fluorescent and cork screw bulbs with incandescent.
– If you use red light therapy at home, do it before sunset. SaunaSpace and Joovv are good places to get your questions answered.
– Make sure your bedroom is pitch black.
Moving on to the environment.
Many people are man-made EMF sensitive. Sweden has legally recognised electro hypersensitivity.
– Move your bed away from the walls.
– Check your bedroom for dirty electricity. Install dirty electricity filters. There are Stetzerizer and GreenWay. Get your question answered there.
– Alternatively, flip the bedroom breaker for the night, but make sure all your outlets show zero signal after that.
– Make sure your bedroom doesn't have an outside wall where smart meters are located. Move your bed away from that wall, request your electrical company to replace it with analog meter, or install Smart Meter shield (lots of videos on youtube)
– Turn WiFi off for the night and switch your phone in airplane mode.
– Make sure that on the other side of a wall your head board is facing there is no high voltage appliances and/or electrical box for the entire building.
– Go outside and inspect your neighborhood and your building for cellular antennas and if 5G is being rolled out in your city, for 5G antennas. If you see it, you have no choice but to move as fast as you can. Upgrade to 5G is likely going to lead to disasterous biologic effects.
– If you live within 10 miles radius from a major airport, its latest radar is able to get through concrete buildings and therefore your body, sending impulses 24×7. The same goes for TV and radio stations. TV news stations are installing new weather radar tracking devices in all big cities whose power density is even worse than 5G.
– -If you live in a high rise condo or apartment building having neighbors above and below, as well as on both sides, and still have chronic insomnia after you have implemented the above measures, I recommend you spend few days in a wilderness, camping, at your friends/family houses to see if you sleep better to make a conclusion if your neighbors Wi-Fi affects you. In Europe they have EMF free hotels (Geovital), but unfortunately none in the US.
Now, you have implemented all the above and still not sleeping.
Biochemical imbalances could be a problem.
-As someone had already recommended, check your meds for insomnia as a side effect.
– Check your vitamin D status. For that you have to have 4 blood tests taken: D25, D1.25, PTH and calcium. For interpretation read Chris Masterjohn blog How to Tell the Difference Between Vitamin D and Calcium Deficiencies. Online private MD labs don't require prescriptions and there are always coupons. Pay online and go to a nearest LabCorp, Anytest lab, etc.
– Run full Iron profile that includes serum ferritin (the ideal range of serum ferritin is 40 to 60 ng/ml.) and read about anemia of chronic disease if you have anemia before starting on iron supplements, including molasses, stinging nettle, etc.
– Try all remedies other people have recommend here to see what works for you.
– If you wake up after midnight, try protein drink to see if it helps. Dr. Datis Kharrazian in his book Why Isn't My Brain Working? has an explanation.
Valerian root, skullcap, essential oils, relaxation baths are usually ineffective for chronic insomnia.
NOT A SINGLE OVER THE COUNTER SLEEP AID SUPPLEMENT WORKED FOR ME.
Meditation, qigong, relaxation techniques, EFT etc. would take a long time before you start seeing the benefits. But you have to start somewhere.
Acupuncture with an experienced Chinese practitioner could do wonders, if you have money for at least 3 sessions a week for at least 6 months. They would also create a custom herbal formula for you. Less than that would be just waste of money.
Chinese herbs could also be very effective. I recommend these formulas: Bupleurum & Dragon Bone , Shen tonics (Quantum Shen Tonic for example), Restore the Heart . Many reputable sites that sell Chinese herbs have health assessing self-tests that would guide you. Eagle Herbs; JingHerbs, etc.
Women could try progesterone creme. Kokoro professional strength is what I use.
Brandy in moderation has a history of being used as a sedative to treat insomnia.
Be careful with manipulations on your spine. Chicken pox virus that never leaves a body and remains dormant in a spine could be reactivated causing shingles outbreak. You can google about it.
Be very careful with melatonin. Taking melatonin orally chronically without blocking blue light can lead to serious eye damage. All oral doses produce the same response: they thin your retina by ruining photoreceptor regeneration. There are studies confirming that. Just google.
I will end this summary that nothing has helped me yet with my fragmented sleep.
---
Multiple Remedies
Posted by GertJr (Madison) on 01/09/2019


I found something that works for me for insomnia. I take 1 Seriphos capsule + 1/2 tsp Ashwagandha powder + 1/4 tsp each of glycine, l-theanine, taurine and gaba + spoonful of blackstrap molasses in warm milk about 1/2 hour before bed. Tastes terrible and doesn't dissolve well at all. As I get into bed, I take a 1 mg melatonin sublingual tablet. Most nights I get to sleep pretty quickly and, although I wake frequently, I go back to sleep fast. Wake up rested. Some nights it seems to not work as well and others it's like I'm passed out I sleep so hard. I got on this from trying adaptogens for my adrenals. In the morning I take rhodiola, ginseng, and schisandra. I seem to feel more awake during the day.
---