Apple Cider Vinegar
Posted by Lawrence (Lincoln NE)


I have found that drinking small amounts of vinegar and putting it on food such as pizza or greens has lowered my high cholesterol without the use of drugs. I was on Vytorin and have discontinued use and my last blood work showed normal cholesterol ranges.
---
Posted by anonymous (USA)


I dilute ACV with a small amount of grape juice. I also drink close to 80 ounces of water daily. These beverages have lowered my cholesterol considerably!
Posted by Lina (Sarita, TX)


just wanted to let you all know that the apple cider does work...well it works for me..i started in oct.2005 and went to the doctor one month later and my cholesterol went down 23 points...and that is by taking 1 teaspoon of acv in a cup of water..and by eating oatmeal..for one month.. thank you so much
Posted by Anonymous (USA)


Many people with high cholesterol have tried this drink with much success.
Recipe:
2 cups of grape juice
1 cup of apple juice
1/4 cup of apple cider vinegar
Mix together and take 2 ounces before your largest meal everyday; only 2 ounces is needed for results.
Posted by Kyriacos (Greece)


hello, ...recently, about a week ago I took the initiative to look up cholesterol on Google, in hope of finding some natural treatment for my high cholesterol. ...and I stumbled across your site, which introduced me to 'apple cider vinegar' treatment. A treatment I have applied for a week now as directed, along with considerable garlic, each day. ...and my health in that one week has had a complete turn around. I haven't felt like this for over two years. I don't know if I owe it to apple cider vinegar or the combination of that, with garlic, but my health has made a complete turn around, in just one week. And although they tell me garlic can lower blood pressure I will keep this treatment up for a while, until at least I have brought my cholesterol down to normal levels. ...anyway, from deeply down in my heart I thank you greatly, because for over two years now I have been completely down health wise, which stressed me out considerably throughout that period, since I never felt any comfort in my state of health. ...thank you very much.
Posted by John (Woodhaven, New York)


I was told by my doctor that my cholesterol was high (240). I discovered your web site and learned about the apple cider vinegar, I've been trying it with water along with fish oil/flax seed oil/garlic supplements. i also added a little exercise and I've never felt so great. I will soon have another blood test to recheck my cholesterol levels. i am confident that my cholesterol levels have lowered to normal levels.
---
Apple Cider Vinegar and Baking Soda
Posted by Julie (Elk Grove, CA, USA) on 09/18/2007


I am 48 yrs old and have suffered from severe insomnia for 9 years. I have taken ambien sleeping pills for the last 5 years just to get a good night sleep. I started taking apple cider vinegar and baking soda for eczema and it CURED my insomnia. I mean totally cured. No more sleeping pills and I am not exaggerating when I say I sleep like i did in my 20's. At first my skin felt like it was burning for a couple of days then when it was gone so were many ailments. It also lowered my cholesterol 30 points, and I no longer have acid reflux. Thank you for your website. Its been such a blessing.
Replied by Prism
Manila, Philippines
04/09/2011

Replied by Researcher
L.a., Ca.
04/10/2011

Replied by Beanie
Whiteville, N. C. 28472
05/17/2015

---
Posted by Janet (Yorktown, TX) on 02/14/2007


I have been taking acv for about 45 days to lower my cholesterol and in hopes of helping my blood pressure. Today, 2-14-2007 I went to my doctor for blood work. My b/p was 177 (higher then I want) but my good cholesterol was much better then my bad. I am happy and will continue my 2 times a day of 2T/acv in a glass with 1/4 t/baking soda. Thanks.
---
Apple Cider Vinegar and Supplements
Posted by Melissa (Minneapolis, Minnesota) on 05/07/2008


This is amazing and TRUE! Using remedies I found on this site, I lowered my total cholestrol 72..yes 72 points in one month! My Doctor called me personally to tell me NOT to fill my prescritp for Lipitor because he was "shocked" and "amazed" that my cholestol had dropped to NORMAL! He told me to "keep doing what I was doing"!
One month ago I found this website after my doctor told me my total cholestol was 272 and I'm a young 40-something year old woman! He gave me one month to "get it under control" since I was hesitant to start Lipitor.
I used ACV daily, at first 1 tsp. before each meal then working my way up to 1Tbs. twice daily, at breakfast and dinner. I also added daily at dinner time, 1200mg of Red Yeast Rice Extract, 100mg of CoQ10. 1000 mg and of Fish Oil. If I knew I were going to be eating a high fat meal, I took 3 chitosan capsules before those meals ( as needed not at each meal). I also used fresh Cilantro "chelation" daily. Basically a cilantro pesto made with 1 c. fresh cilantro, 2 Tbs. olive oil, 1/2 c. almonds, 3 cloves fresh garlic and the juice of one fresh lemon..pulse in food processor until it's a paste then eat 1 to 3 teaspoons of it daily. It worked for me, familial high cholestrol was a factor for those of you with a genetic predisposition. Try it!!!
Replied by Melissa
Minneapolis, MN
05/12/2008

---
Apple Cider Vinegar, Raw Oats
Posted by Marsiane (Suriname) on 12/11/2017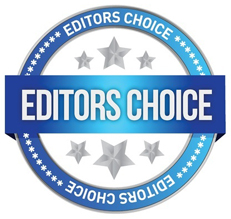 Hi, over the past 5 years I have struggled with high cholesterol also. Last Friday I had my annual check up and today I got my results. I was ecstatic to learn that my cholesterol has been reduced significantly and I feel much better. My doctor advised me to eat raw oats. I tried that, but I find it exhausts me. So since a couple of weeks, I start my day with a mug of hot/warm water with a tablespoon of apple cider vinegar (not advised by my doc).
Meanwhile, I soak raw oats in just room temperature water, so I can chew it down easily. After my ACV-water, I continue with my oats in water and after that I take 1 brazil nut. After that I take a small serving of full fat yogurt spiked with 6-8 crused raw almonds, 1 banana, 2 tbs chia or flaxseeds, half a handful of raisins and 1 tsp of raw honey. Also, after every meal, I drink/eat 2 tablespoons of raw oats, again soaked in water.
I don't know if the last also contributes to my lowering cholesterol which is now a 5.88 (HDL). I strive to reach my 5.00 mark and lower. I have drastically cut down on sugar in my diet and cook also with EVOO (just 1 tbs, only if necessary) and butter. Margarines and other vegetable fats, except EVOO I absolutely do not use anymore, because studies have shown them to be very harmful to the body. I also incorporate more fruits and salads to my diet. I hope I have helped you in your journey to finding a good routine to lower your cholesterol also. I suggest you also do a total medical check-up before starting to change anything, so you can verify your progress better. I root for you.
---
Apple Cider Vinegar, Supplements
Posted by Lynne (California) on 03/27/2014


I take the ACV with 100% Grape juice. This is also supposed to be good for high Cholesterol. In March 2013 my Cholesterol was 249. On May 6, 2013 I had a heart attack (only 56 yrs. old). Of course they put me on statins. I could not tolerate them at all. Legs felt like knives being stabbed in them, migraine headache and very weak, no energy. I immediately went to EC website and found that ACV (2X a day), Niacin(1X a day), Red rice yeast (1200mg 2X a day), Ginkgo (1 X a day), Vit D3 (1X a day) and B-12 (1X a day). I take these supplements throughout the day. My Cholesterol has dropped all the way to 186!!!!!!!
---
Avoid Trans Fats
Posted by Ryan (Oneonta, NY) on 11/18/2005


High cholesterol can be lowered by avoiding foods with trans fats in them. Trans fats tend to raise LDL (bad) cholesterol and lower HDL (good) cholesterol. They are suspected of causing many health problems, including obesity, type 2 diabetes, and rigid arteries. In the ingredients list, if you see "partially hydrogenated" oils, do not eat. For more information go to www.bantransfats.com
---
Baking Soda
Posted by Phyllis (Weldon, Calif. U S A) on 09/27/2009

I cant find anywhere on this site about baking soda water bringing down high cholesterol numbers. Does anyone know about this? Does baking soda water do this? And if so whats the recipe ? I will not take prescriptions. Please help. I already had one heart attack and dont want another. Thanks so much. Phyllis
Replied by Paul
Nashville, Tn
09/27/2009

Replied by Rena
Mineral Bluff, Georgia, USA
09/27/2009

Replied by Maria
El Paso, Tx
09/27/2009

Replied by Paul
Nashville, Tn
12/24/2009

Replied by Steve
Austin, Texas
02/27/2010

---
Benefits
Replied by Francisca
Zug, Switzerland
02/05/2012

Replied by Cameron
Brisbane, Qld, Australia
02/05/2012

---
Bergamot Juice
Posted by Adriano (Italy, Calabria) on 10/28/2016


Cholesterol is reduced with the bergamot juice, international studies attest to its effectiveness. The Calabria, in Italy, is the only manufacturer in the world.
The bergamot juice should be natural, no preservatives and sulfites. The bergamot juice contains natural statins.
---