Apple Cider Vinegar  
Posted by Kathy (Cherry Hill, Nj) on 01/30/2017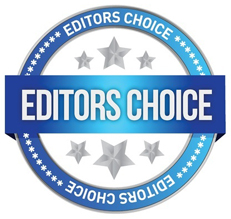 I was a previously a skeptic but ACV has reduced my cholesterol.
I am 56 years old and my cholesterol had been getting higher and higher over the years (I also am hypothyroid). My doctor told me to try to reduce my levels or she was going to prescribe statins, which I did not want to take.
I came to the Earth Clinic website and decided to try ACV. I started taking 2 Tbsp. ACV in water just once a day.
In Sept. of 2016, my total cholesterol was 232, HDL 54 and LDL 151. In December of 2016, my total cholesterol was 209, HDL 56 and LDL 130.
So, my overall cholesterol went down 23 points and my LDL went down 21 points in 3 months taking just 2 Tbsp. ACV a day.
My doctor was amazed and told me to just keep doing whatever it was I was doing.
I am going to try mixing it with pure grape juice as some have suggested. It is very hard for me to get the ACV down with just water, which prevents me from taking it as often as I would like.
---
Low Carb Diet  
Posted by Rw (Southwest Virginia) on 01/17/2017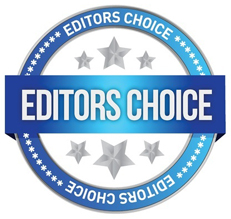 All of my cholesterol levels were bad but then improved an average of over 30% by eating a low carb diet. They're all back down in the healthy range. I did not cut down on fats at all, just carbs. I bought a glucose meter and learned how to eat so that my blood sugar stayed under 110 after meals (it usually peaks around 1 1/2 hours after a meal.) I eat about 15 grams of carbs at each meal and I make sure I eat a good portion of protein first to balance it. Yeah, it was some getting used to, but it's not problem now and I don't have any carb cravings or anything. I also took fish oil and drank matcha tea, but I don't think it would have been such a dramatic difference without cutting the carbs. My doc was impressed when he saw the numbers. He said, "What did you do?" :)
---
Diatomaceous Earth  
Posted by Toni (Oregon) on 02/03/2016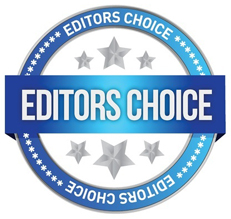 My cholesterol was high enough that my doctor wanted to put me on 40mg of Zorcor (?). She told me that it would make every muscle in my body ache and recommended CoQ10 for relieving that. I told her that if it was taking that kind of toll on my body it was hurting me. She said, "The risk of not taking it is worse than the risk if you do."
It's a long story how I stumbled upon Food-Grade Diatomaceous Earth, but I found a study done on 60 people (which is a very tiny study) that said that people who took 1 heaping Tablespoon of Diatomaceous Earth in water one time a day had their cholesterol halved in 30 days and within normal limits in 60. I told the doctor I wanted to do an experiment for three weeks. She agreed.
In those three weeks what I discovered is that it doesn't taste as bad if you use more water. Initially I had about 1/4 cup of water (the thought being it would be quicker to get down) and now use about 3/4 cup, take a heaping tablespoon of the stuff and dissolve it and chug it down. I'm totally serious here, I tried everything to get the taste out of my mouth...rinsing with water, my coffee etc. The best thing is to take a mouthful (just a sip) of Muscato wine. Takes the taste right away. I have a little bottle that I use.
Within three weeks my Cholesterol dropped from 310 to 240. It is now within normal limits. I've spread the word and several of my friends have had the same result. To buy it, if you have an animal feed store nearby, you can get a 20lb bag of the stuff for about $10...a lifetime supply :) I don't recommend the Organic kind sold on Amazon. First, its super expensive compared to the farm store. Second, two people I know had larve come out of them (bug worms) and when they switched to my kind they didn't. The Larve won't hurt you, but YUCK. So just get regular FOOD GRADE (that's important) Diatomaceous earth.
---