Diatomaceous Earth  
Posted by Toni (Oregon) on 02/03/2016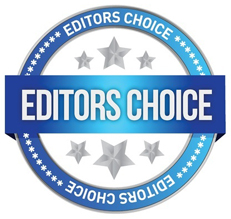 My cholesterol was high enough that my doctor wanted to put me on 40mg of Zorcor (?). She told me that it would make every muscle in my body ache and recommended CoQ10 for relieving that. I told her that if it was taking that kind of toll on my body it was hurting me. She said, "The risk of not taking it is worse than the risk if you do."
It's a long story how I stumbled upon Food-Grade Diatomaceous Earth, but I found a study done on 60 people (which is a very tiny study) that said that people who took 1 heaping Tablespoon of Diatomaceous Earth in water one time a day had their cholesterol halved in 30 days and within normal limits in 60. I told the doctor I wanted to do an experiment for three weeks. She agreed.
In those three weeks what I discovered is that it doesn't taste as bad if you use more water. Initially I had about 1/4 cup of water (the thought being it would be quicker to get down) and now use about 3/4 cup, take a heaping tablespoon of the stuff and dissolve it and chug it down. I'm totally serious here, I tried everything to get the taste out of my mouth...rinsing with water, my coffee etc. The best thing is to take a mouthful (just a sip) of Muscato wine. Takes the taste right away. I have a little bottle that I use.
Within three weeks my Cholesterol dropped from 310 to 240. It is now within normal limits. I've spread the word and several of my friends have had the same result. To buy it, if you have an animal feed store nearby, you can get a 20lb bag of the stuff for about $10...a lifetime supply :) I don't recommend the Organic kind sold on Amazon. First, its super expensive compared to the farm store. Second, two people I know had larve come out of them (bug worms) and when they switched to my kind they didn't. The Larve won't hurt you, but YUCK. So just get regular FOOD GRADE (that's important) Diatomaceous earth.
Dietary Changes  
Posted by Joru (Northeast, US) on 12/14/2014

What no one tells you is that high cholesterol can be associated with certain types of yeast. --among other possible causes.
Diet Changes:
- cut out all vegetable oils (including olive), minimize animal fats, use only low-fat dairy w/ no hormones or antibiotics/grass-fed, no fried foods. If fat is needed for cooking, use a small amount of butter (w/o hormones).
- buy all food fresh at farmer's markets & avoid packaged foods in stores; do more cooking at home.
- cut out white potatoes.
- eat more dark leafy greens, garlic, cruciferous vegetables; sweet potato, lentils, buckwheat, etc.
- include some fermented veggies (sauerkraut, hoarseradish, etc) in your diet which naturally contain "good bacteria".
- don't take vitamin pills unless you have to for a clear & convincing medical reason;
- minimize use of non-essential medications, as much as you safely can (consult your doc before making any changes).
- eat more fresh herbs and spices.
- eliminate alcohol; if you want to have something occasionally choose dry red wine or beer.
- eliminate coffee (raises cortisol).
- walk.
---
Posted by Linda (Alpharetta, Ga) on 06/19/2011


I had extremely high Cholesterol all my life. My parents and grandparents had high cholesterol all their lifes. I even had extremely high cholesterol during the 3 years I lived completely vegan, no animal products at all. I blamed it on genetics and stress. For 2 years now my cholesterol is completely normal, since I changed my diet after I read about the South beach diet. For me even whole grain bread makes my Cholesterol go up again, which is for me the evidence that starch is the culprit for high cholesterol.
I eat now lots of mixed salads with lots of lettuce, and veggies, I eat 3 times a day protein in form of eggs, goat milk, goat/sheep cheese and meat (chicken, beef, lamb, fish, but no pork). I eat pretty much all veggies raw or steamed with fresh herbs and flax seed oil or coconut oil or as a soup. I eat not more than max 2 cups of fruit per day, because I think the sugar in fruit caused my high cholesterol during my vegan time and caused problems with blood sugar and pancreas.
I completely avoid everything with starches, esp. Bread, noodles, rice, deserts and everything with sugar. I do eat once in a while steamed potatoes or fresh corn on the cobb or a bean dish.
I use Stevia to sweeten my milk shakes which I make with a few strawberries, blueberries and goat milk since I get sinusitis and gain weight from cow milk.
I do make my salad dressings with ACV and flax seed oil (refrigerated) and Herbamare, a salt herb mix. I do not restrict my fat intake, but I don't use butter, or whipped cream, but quite a bit flax seed oil and coconut oil. I also take baking soda 2x a day in water.
Now my blood pressure, my cholesterol and my weight are perfect.
Replied by Carol
Waynesboro, Ga
04/05/2012

---
Earl Grey Tea  
Posted by Js (Anony) on 01/16/2015

I just read that the bergamot oil in Earl Grey tea can help with cholesterol. Does anyone have experience with that? I'll drink it if that would work.
---
EDTA Chelation  
Posted by Robert Henry (Ten Mile, Tn Usa) on 02/01/2010


Hi Ya'll doin, Thought I had the bull by the tail on a down hill drag, but it appears that is not the case. As a few of you know, I have been a reader and a contributor for a couple of years. I was late at this health stuff but hit it hard for the last five years. At 73, I and having and anti aging doctor and a chelation doctor, I decided to go get a jowl lift soes I could match up with my good lookin spouse of 50 years. At my age the anastegeologist was nervous and and wanted to do another EKG. It was not good, and they shut down the procedure and shipped me off to a cardiologist. This guy is gov approved.
He said he had not been sued in 32 years because he only does what the AMA approves. It pissed him off that I had
been referred by a high dollar cosmetic surgeon who was going to make me pretty. It pissed him off that I had been doing Chelation so I did not have to mess with his type. He gave me a lecture on why we should just age normally and not let an anti aging Doctor modify our hormones and blood work soes we don't get all these old age diseases. He then proceeded to give me a satin drug for Cholesterol without blood work nor asking me what my tests were. How 'bout that for science ? My Cholesterol is 156 with a 57 HDL and a 99 LDL. Tests that most 73 year olds would pray for.
I went back to my Chelation Doctor, a Thoracic Surgeon, who got tired of cutting off folks arms and legs in the early 90's and found chelation. I am back into EDTA Chelation. In my group last Thursday, I asked who they were using as a cardiologist? None... done done that and the procedures only lasted a few years. This is by-pass and stints, etc.
They rely on chelation to keep them perkin. Anyways, I's searching Earth Clinic for any help. Know to do Magnesium, ACV, Cayenne and breathing stuff. Just know that most doctors are only interested in their next vacation trip to Europe.
Replied by Sheryl
Gold Coast, Australia
02/26/2010

---
Exercise, Diet, Coconut Oil and Omega 3s  
Posted by John (Virginia Beach, Va) on 10/12/2007


i just had my blood work done and i was a little worried that my cholesterol would be elevated but the results were good. I have been dieting and exercising and taking coconut oil and omega 3 for over a month now. My cholesterol was 247 and now it's 137.
---
Fish Oil  
Posted by Shannon Parker (San Antonio, Tx) on 08/19/2011


fish oil if taken 1 gram twice daily can and will reduce your cholesterol. My cholesterol was 188 and now it's 122. I did not change my diet. All I did was invest in a good quality fish oil supplement and voila!
---
Flax Seeds  
Posted by Bridgette on 10/18/2005


Freshly ground Flax Seed. Buy the Flax Seeds whole and organic. Grind them just before using... a few tablespoons per day on your food, salads, etc or just grind and eat them alone. Never substitute with pre-ground or the oil... they are not as effective at lowering cholesterol. Extra vitamin C helps too.
Replied by ND
Mumbai, India
05/16/2009

---
Garlic  
Posted by Ida (Swainsboro, Georgia, Usa) on 01/13/2009


I'm writing about the apple cider and garlic healing. I am a person that believes a lot in natural healing this year 2009 I'm getting into it more. I learned that natural healing can help you without a lot of side affects because it's all natural. No drugs. I'm now 56 years old I've used natural remedies all down through the years
Now here is one of my natural garlic and bread remedies that works for me to get your High cholesterol and blood pressure
down.
4-cloves of garlic
2-slices of bread
1-full glass of water
cut up the 4 cloves put between the bread to make a sandwich. Eat the sandwich and drink the water as you eat just like any other sandwich. Eat the whole sandwich, and drink the whole glass of water. If you feel like you need more water you may drink more water because the garlic is a little tingy.
This remedy always work for me for high blood pressure and High Cholestrol. Try It, it also gives me energy.
---
Posted by Leland (Pickering, MO) on 08/06/2008


I had suffered from acid flux reflex for about two years (off & on) and I heard about takinig ACV. I did and had the worst heartburn ever. But I continued to take it. After about a day or more the pain went away and I was able to get along fine. I think if people would continue the treatment or put one tablespoon of Vin in 8 oz of water it would cut down the pain. I still take it when I have too. Every once in a while I take a generic Zantac which helps. I am still a great believer in natural remedies. I am now looking up the sites for ACV, honey and garlic to help in helping to get my body under control with weight and cholesterol. Just on garlic tablets, my cholesterol came down 20 pts in 6-8 months. Thanks for letting me share about ACV & honey. Leland
---
Posted by Cynthia (San Francisco, CA) on 02/03/2007


THIS INFORMATION WAS VERY HELPFUL FOR ME AND THE REMEDY GARLIC REMEDY WORKED FOR ME VERY WELL AND LOWERED MY BLOOD PRESSURE AND HIGH CHOLESTEROL. THANKS AGAIN HAVE A GOOD DAY.
---
Garlic and Lemon  
Posted by Michael (Ennis, Ireland) on 08/12/2012

garlic & lemon I need some information is it ok to add 3 litres of water to the half pint of juice that is left after blinden, and then boil and strain. And then add one pint to the mush that is left in the blinder & boil and then mix thank you
---
Posted by Peter (Eden, Nsw Australia) on 04/01/2011


20 years ago suffering chest pains, I had an angiogram and plaque was found in my arteries. Many of my family have had heart problems. I was informed that I would probably need bi pass surgery in about fifteen years from that date if the blockages became worse. A friend who had been scheduled for bi pass surgery told me of a mixture he had taken that completely cleared all the blockages so much that they cancelled the surgery as they said there was no need as all his arteries were found to be clear of blockages. Anyway at a later date I tried the mixture. After 2 months my doctor sent me for MRI scans. They found most of my arteries clear of any plaque or blockages.
So hopefully you can use the following information to help someone. Clearing veins and arteries also helps blood circulation.
First use fresh water to wash the lemons and garlic.
Take 6 lemons cut up including peel (Make sure the lemons are the thin-skinned types). If you can only get the thick-skinned ones simply peel the thin outer yellow peel. Place this in a heap ready to go into the mixture. Then peel off the thick white stuff and throw away. No need on the thin-skinned lemons, just chop them up. The garlic (30 cloves) you usually get about ten cloves per bulb of garlic. Just separate the cloves and chop up (no need to worry about a bit of peel or shell), as the whole lot will be strained when finished.
Place 3 lemons and 15 cloves of garlic in blender or vitamiser. Top it up with water (If you want you can add a little sugar for taste) and then vitamise.
Pour into a metal pot. Then repeat the process with the other 3 lemons and 15 cloves of garlic. Finally was the vitamiser out with another litre of water and pour this also into the pot. Reason for only mixing half quantities is the standard vitamiser or blender will not take 6 lemons, 30 cloves of garlic an 3 litres of water. Overloading will damage the blender; so small loads are better than large.
Bring the pot to boil, and then simmer for five minutes. Pour through a strainer, and let liquid drain into another pot. Finally when all the liquid has drained into the pot, leave it for some time to cool.
When it has cooled use a strainer and funnel to pour into bottles. Note: give the mixture time to drain through the strainer. And do not keep the slurry from the strainer. Simply throw it away.
You should finish up with (About 3 to 4 Litre Bottles Quantity). Store in fridge. NOTE: DO NOT USE PLASTIC BOTTLES(Plastic bottles with filled warm or hot liquid can cause serious health problems), as plastic particles will leach into liquid in bottle. Use only GLASS Bottles to keep the mixture in.
First Dosage: Drink 1 small standard glass each Day for three weeks. Then stop for one week.
Second Dosage: Drink 1 small standard glass each day for the final three weeks.
Remember this mixture will definitely clear all the plaque that it has taken your whole life to build up. So it should be many years before heart blockages reoccur. The high antioxidant levels in the mixture could also help address the problem of other conditions such as cholesterol, high blood pressure, kidney, bursitis, fluid and renal problems.
You can also warm the liquid if preferred, or even dilute it with water and ice for a refreshing summer drink. The lemons kill the smell of garlic on your breath. The secret of the mixture is it's easy to prepare, and inexpensive to make up.
Note: The mixture originally comes from Ireland and has worked naturally for many people
Replied by Kay
In The Valley, Ca
04/02/2011

Replied by Isabelle
Garden Grove, Ca
04/03/2011

Replied by Kathy
Santa Fe, New Mexico
07/18/2011

Replied by Lou
Elk Grove, Ca
11/08/2011

Replied by Bjanna
Beijing, China
03/22/2012

Replied by Mississippi
Brookhaven, Ms
05/07/2012

---
General Feedback  
Posted by Shaggdew (Mansfield, Mo.) on 12/12/2014

Hello all: ok this is the first time posting, so please bear with me a few years ago. I had to go in and get a check up first time in years. Dr told me I had high cholesterol. I believe was like 140, ok he put me on atorvastatin 40 mg* didn't think much about it. Really didn't pay much attention to any effects, didn't take every day, which with trying to get kids up an going and trying to get out the door my self. Just forgot, really, but so on went back year later another check up. Went up to like 152 or something like that which didn't bother me; it did to the doc though. But at the same time had mentioned I had this itchy feeling on my ears that was driving me nuts.
Also mentioned had a hard time sleeping and some other things which with some older injuries wasn't concerned which make it hard to sleep at times. As time progressed, really then started noticing other things also. So not too long ago did some miner research on the medication I'm on so tried a test. Went off medication for a month or so, itching subsided and some others thing.
We're getting less of a problem some what so went back on it again and sure enough it all started back. Ok had a new visit with doc. or should say new dr in the office and yep went up to 170 and she mentioned that it had gone down to 132 the year before. Mentioned what I noticed and had done asked, about a more natural remedy, gave me a couple suggestions but still made out a new prescription for crestor 10mg* so I'm checking into a natural way of lowering.
Stopped by heath food store in the next town over, talked to them got some ideas to try and found on this site about ACV. I'm going to try ACV tomorrow but with the grape juice idea I thought i'd post this to tell anyone what I've done. I have to go back to drs. in March and will come back here to post what effects comes of it. I'm not going to change any eating habits so it will be normal living situation so let's see what happens. Thanks all for info and good luck. Have a good day.
Replied by Sam
Miami, FL
12/13/2014

Replied by Sam
Miami
12/13/2014

---
Posted by Ellie (Sarasota, FL) on 10/03/2014

Chris Masterjon, PhD in nutritional science is a leading expert on cholesterol, lipids and more. This is the link to his articles and blogs. TONS of information, much of which contradicts mainstream science.
---