Avocado and Garlic
Posted by Sammie (London, UK) on 08/25/2019


Avocado & Garlic
Something bit me on my forearm, and 2 days later some 30% of my entire forearm was red and swollen. This is something you'd normally go to A&E for to get IV antibiotics. But I wanted antibiotics to be a last resort, something I would use if I had fever indicating sepsis and/or compartment syndrome. I read somewhere that someone tried avocado for something similar and it worked almost miraculously overnight, and they tried it on a relative and it worked again. I had an avocado in my fridge so I thought I'd give it ago. Like the guy recommended, I simply squashed up some avocado flesh and applied it, not just on the bite mark, but all over the forearm where it was red and swollen. At first there was a stinging sensation, as though the avocado was reacting with the venom or bacteria in and around the bite mark. Then my arm felt calm, the pain and throbbing had stopped.
I applied the avocado before bed, and when I woke up, the arm felt and looked a LOT better. But as soon as I washed the avocado off, it felt like the redness and swelling was quickly coming back. So I quickly put more avocado on and the arm calmed down again.
Then on that day I learned about another person's experience with GARLIC for a similar problem. So that night I decided to apply grated garlic over the avocado. Garlic being alkaline, made my arm sting all over at first.
When I woke up the next morning, almost ALL the swelling and redness was gone! In fact, the only redness that remained was the occasional small blister caused by alkaline burns from the garlic, so you need to be careful with this one. I don't know which was the greater help, but I know both avocado and garlic helped me to cure some seriously severe cellulitis on my arm, and did so within just 2 days, something even IV antibiotics would have taken at LEAST 3-4 days to get rid of.
And all without any systemic side-effects. No gut trouble, no building up antibiotic resistance. I think it's important to also combine this topical approach with a systemic approach.
I was sure to avoid all grain-based carbs and sugars, I drank ACV diluted with water (I really think this helped), and I took a high dose of turmeric capsules.
---
Bee Propolis
Posted by Mgoldstrohm (Pa, US) on 11/17/2014


Hello. Two of my daughters used to get cellulitis frequently after a bee sting or even a mosquito bite. I was always running to the doctors for antibiotics to get rid of it. Now, the anitbiotics DID work, however after one summer with seven (yes, 7! ) anitbiotics, I decided there had to be something better out there! My husband happens to be a bee keeper, and he had heard of propolis (the "glue" the bees make from pollen and tree sap to fix and repair) and what a great natural antibiotic it is. It is an antifungal, antimicrobial, antibiotic, and about 5 other antis. (Forgive me for not overtyping, I haven't even finished my whole cup of morning coffee yet.) Long story short: We've started using propolis (be sure to get capsules or powder with no added stuff like zinc. Just propolis and the stearate used for preserving it's integrity. ) and have not been back for antibiotics once since! We use it to treat as soon as a sign of a cold, illness, or infection is coming on, and it gets it everytime! We've used propolis traps in our hives to naturally gather it, but it is incredibly hard to chew and swallow, because of it's stickiness. Amazing stuff. Simply amazing stuff!
Replied by Gillian
(Blackpool)
03/19/2015

Replied by Shellyscorner
(Greensboro, Nc)
03/19/2015

Replied by Martine
(Phoenix, Az)
07/31/2015

Replied by Christiane
(North Dakota)
02/25/2016

Replied by Marly Duran
(Las Vegas, Nv.)
01/31/2017

---
Borax
Posted by Jenn (Cobbora, Australia) on 12/16/2014

Cellulitis..who has heard of it? Have done lots of research on the internet and have tried some seemingly 'great ' cures, but to no avail.......
Things like packing Chamomile flowers into leg ulcers and covering overnight may look good on posts but really is so impractical, because it hurts so badly that I had to wash it off immediately.. Honey is also very good..Manuka is said to be the best but I use raw honey anyway so I used this...it apparently works from beneath the ulcer and contains an enzyme similar in structure to hydrogen peroxide...and it also burns ..Not literally of course but is very painful for the first few days but it does work. I used it when my ulcers were very small and I didn't realise that the bandage/covering has to be left on for at least a week. After 3 days when it no longer was painful I took the bandage off and it was good for quite some time. It isn't practical to use on bigger ulcerated areas which is why I haven't done it again. Since that time I have been on 3 different lots of antibiotics to kill the culture. I'm allergic to Penicillan so there are limited choices on what to take. Leg ulcers are a secondary consequence of having Cellulitis, and this was told to me by a Professor who specialises in this field.When I was first diagnosed with this I had no idea what it was and I think a lot of doctors don't know either!
Before 2010 I was fairly healthy, slightly overweight, working 2 jobs, up to 12 hours a day and doing lots of volunteer work. These days I am a social hermit.
I had a workplace injury where I'd a sprain on my ankle but apart from Panadol Osteo very occasionally, the pain was quite manageable. Because of my injury I was pushed for months to have an operation to fix my ankle but I resisted for a long time because I heal very slowly, and the only dissenting voice advising me to not have this op was my podiatrist..In retrospect I should have listened to her.
Since my op, I have had months of antibiotics and some real horrible treatments by so called professionals, but also some excellent advice from health professionals in areas other than where I live. The pharmaceutical companies desire to keep you in the medical system for a long time. I had been told that people like me can be taking antibiotics for up to 20 yrs. I said no way and have been searching for solutions ever since.
I started taking Quercetin with Bromelain, 2 x 1000mg of Vit C, 1 x 5,000mcg Biotin, Kyolic Garlic, Calcium; Magnesium and Zinc ; in a supplement, and lately, Inner Health Plus, a Probiotic : 1 capsule daily 2-3 hours after my last antibiotic of an evening. Plus I drink on average about 2 litres of cold water a day and have just started taking Selenium 200 mg with Vit A, E and C.
I also change my own dressings because I need to shower more often than what is recommended. 6 months ago I started soaking my leg in warm water and about half a teaspoon of Dettol and I do this twice a day and this has helped quite well. I was told to use Bactigras medicated gauze dressings (10x10 cms) ( Jelonet is a cheaper alternative to this and all these, plus my own bandages, much much cheaper than buying retail are available through Medshop..Smith and Nephew in Victoria) Put a smear of Flamizene ( a silver ointment used for burns) on top of the gauze and cover with a dressing and bandage. For quite awhile this was very effective but now the Flamizene burns my skin too as it has become very sensitized to all the creams etc..so for the past 3 weeks I have been dressing it with Lucas Paw Paw ointment.and a new antibiotic. Outwardly my leg is healing wonderfully but underneath is the same old story.
After reading about Borax I have been looking at it as a possible (?) cure because what I have is a viral infection in my blood, and NOTHING I have tried so far has even looked like fixing it. With my supplements, I bought the highest quality ones that were available, some from Australia, the UK and the USA, so that what I was taking were the best and I suppose I'll have to take them for a long time to see some results. In the meantime though I need to tackle the issue of the hard multiple blisters under my skin, that continually create new ulcers on my leg, so I need to ask, has anyone here used Borax for stubborn infections .and/or leg ulcers ?? Hovex is now called Bare Essentials so I would like to attempt this to see if it will dry these little nodules up and delete them forever..
Having been taking these now for quite a few months I stopped taking the Quertetin and cut back my Vit C to 1 a day because my skin on my leg was healing so well that the itch was almost manic! But whilst it was healing on top, the Cellulitis " blisters" under my skin were still there and would re-erupt within a few days and we'd do the whole process again. So far I have had my hopes dashed easily 6 times.
Twice in the last 15 months my body has shut down because of the antibiotics, the latest one was whilst taking Cleocin : 150mg 6 times daily. This capsule was great in that it didn't make me sick, or bleed but my body couldn't cope with the overload. 28,800mg per month! No wonder there are so many "sick" people out there.
So I was doing some more research last week on trace elements etc and came across some articles on Borax..so I need to know who can help me ?
Replied by Maria
(Gippsland, Australia)
12/16/2014

Replied by William
(Mi)
06/27/2020

Mark
(Sunshine Coast, Australia)
08/23/2020

---
Castor Oil
Posted by Almccardle (Pittsburgh, Pa) on 03/07/2017


Castor oil for swelling of cellulitis: castor oil will reduce the swelling apply three times a day, rub it in, it also helps the lymph system.
---
Clay, Supplements
Posted by Sherri (Long Island, New York) on 03/13/2015


My experience with cellulitis:
I ate some bad chicken breast and got very sick. A few weeks after this my cat scratched me on the leg while I was trying to get him out of the house because of a fire. A month later I began getting strong flu like systems and I noticed on my leg that the area where the cat scratched me had become a big red infected gash. I went to an emergency clinic and was told it was cellulitis. I went on 24 days of antibiotics but stopped after I started losing my hearing. By this time the gash was pretty much healed over but was red and inflammed underneath. The flu symptoms are gone and I am pretty normal except for the red gash on my upper leg. I have tried numerous natural solutions but am currently using a daily pascalite (calcium bentonite) clay internally 3x a day and a cilantro drink 2x a day to cleanse my system.
I found that Epsom salt solution also helps retard the infection topically. I've only used the clay for a week and the infection has definitely decreased. I'm just going to stick with this because I am noticing other minor healing signs as well. It is my conviction that the cellulitis is an internal problem and has to be treated both internally and externally. I think restoring health to the gut is always an essential and I am working on that as well. The clay has enabled me to sleep through most of the night. I normally take Coral Calcium and a methylated B complex to boost my system and immediate feel the lack if I miss a dosage. But with the clay I forget sometimes to take these pills because it seems to be keeping my body stronger. Hope this helps somebody. Thanks for all the good information everyone has contributed.
Replied by Mica
(Wisconsin, US)
03/15/2015

Replied by Sherri
(Long Island, New York)
03/20/2015

Replied by Sherri
(Long Island, Ny)
03/25/2015

Replied by Diane
(Sherborn, Ma)
03/26/2015

Replied by Sherri
(Long Island, Ny)
04/05/2015

Replied by Sherri
(Long Island, Ny)
04/16/2015

Replied by Pbird
(Western Wa)
05/23/2015

---
Coconut Oil
Posted by Christy (Austin, Indiana) on 09/11/2013


First just want to say I am 22 years old when I was 6 months pregnant I got bit by a bug then a blister formed. And while I was working at my nursing home because I am a certified nursing assistant (cna) the blister popped. And the cellulitis started and I've had this infection ever since and every time I'm working I'm always on my feet so I get blisters on the same toe and my cellulitis starts and it's very painful. The worse my cellulitis has gotten my leg was inflamed up to my knee, and my limp nodes were swollen. I had to stay at Nortons hospital for a week dealing with this painful infection. Every time the doctors wanted me to stand up I would cry so hard and had to have help from the nurses, to lean on them because I couldn't move. I have cried myself to sleep praying this infection would go away but I learned I'm stuck with it the rest of my life. I have went to the doctors 7 times since I got pregnant within this year and my son is 1 year old now. I have tried every antibiotic the doctor has given me and nothing has helped but I recently heard of coconut oil helping. I just started using it last month. I love it so much but since I'm a cna I can't escape being on my feet and dealing with the blisters. I'm so glad I found this site and seeing everyone find these remedies helping I heard tea tree helps with the coconut oil. I will say I don't want any more antibiotics from the doctors they say it helps and then I get discouraged because it doesn't.
Replied by Earth Clinic Fan
(Love And Light To All!)
09/12/2013

Replied by Patricia
(Valparaiso, Indiana)
04/07/2014

Replied by Dave
(Fountain Inn, Sc)
04/08/2014

Replied by J.
(Annapolis, MD)
04/15/2014

Replied by Carla
(Washington, DC)
09/01/2014

Replied by Mama to Many
(Tennessee)
09/02/2014

Replied by Joanne
(Mississippi)
04/29/2015

Replied by Agnes
(Warsaw)
08/22/2015

Replied by Mama To Many
(Tennessee)
08/22/2015

Replied by Agnes
(Warsaw)
08/23/2015

Replied by Mama To Many
(Tennessee)
08/24/2015

---
Colloidal Silver
Posted by Jenn (Cobbora, Australia) on 01/22/2015

For all those people who have used Colloidal Silver for Cellulitis, I need some advice please!
For the first 6 days on CS my leg improved far beyond anything I could ever imagine, but now although it has shrunk to roughly palm-sized, I seem to have a little hotbed of infection that keeps repopulating with that biofilm gunk and my ulcers just will not shrink any further. I have no doubt that the CS will kill everything eventually..question is though, how much longer can I let the generator go on for to make a stronger mix ? I'm using one of those sort of square-shaped Maxwell House Coffee jars, because it is the biggest jar I have. (500 gr net) so it makes nearly 2 litres of CS..
I'm drinking 750mls over a 24 hour period with water that is slightly yellow.. but today I bought a nappy bucket ( with a lid) and want to know if I made enough CS to cover my ulcers, does it have to be changed daily, or can I leave my lower leg to soak in it for an hour or so at a time ?, then when should I change the water ? Every 2 days or what ?
I have ordered a water meter but won't get it for another week or so, so at the moment I am guessing that it is definitely stronger than the 30ppm, which was clear, bought from the health food shop, just because it is slightly cloudy, depending on whether I use distilled water or Nobles water. So I remember someone on here telling me I could go up to 500ppm to soak my leg in but then how long would you leave the generator on for to get that strength ? Should I buy another generator and have the 2 of them going simultaneously ? Sorry for so many questions but I would love to see this thing gone forever and know that it may take awhile to shift it from my body and I see tonight that I have a tiny blister at the back of my ankle which tells me I could have a new ulcer forming..God forbid I have enough CS in my body to kill any bacteria, and I know from past experience in the past 4 years that Cellulitis and it's partners are very aggressive..CS is my last hope. I mean it's not as if you can pick up the phone and ring someone about it but I need the wisdom of people on Earth Clinic who have beaten this thing..If there is something I can do differently or better please tell me about it. I'm open to any suggestions no matter how silly they may sound but if it worked for you perhaps it will work for me, too.
Thank you in advance for any assistance!!
To Dave, who mentioned about Echinachae drops..have had a lot of trouble trying to get them, but managed to buy powdered capsules...so when I have my protein smoothie of a morning I open 2 of them, and 1 x 1000mg Vit C capsule and add to my breakfast with 2 tablespoons of protein powder, a tray of ice cubes , some ginger and some milk of choice, mix in my blender for 2 mins and drink..
Replied by Kathleen
(San Antonio, Texas)
01/22/2015

Replied by Dave
(Fountain Inn, Sc)
01/22/2015

Replied by Pbird
(Western Wa)
05/23/2015

Replied by Jenn
(Cobbora, Australia)
11/17/2016

Replied by Mmsg
(Somewhere, Europe)
11/19/2016

---
Colloidal Silver, Serrapeptase
Posted by Joanne (Mississippi) on 04/29/2015


Have discovered and used both colloidal silver, internally, 2 tspns, plus cleaned wounds externally for leg ulcers with colloidal silver spray for no infection successfully. Plus, then I take Serrapeptase around minimum of 80,000 per day. After one month the ulcers were closed, clean, and gone.
Thanks for everyone giving the health items that they use. Invaluable help.
The above colloidal silver and serrapeptase is the first time I completely cleaned up the ulcer on leg!!
I am at this time still continuing with colloidal silver and the serrapeptase.
---
Dietary Changes, Natural Remedies
Posted by Kathyp (Cedarburg, WI) on 03/15/2014


I agree with so many of the people that have posted their stories about Cellulitis on this site. Earth Clinic is a wonderful site to help people get rid of Cellulitis without antibiotics, which are becoming a real problem with the overuse of them. The first time I had Cellulitis I had to go to the doctor because I did not have a clue what was wrong with my lower leg. It was very warm to the touch, painful, swollen, and red. Doc put me on antibiotics and it was gone. It is very important if you have it on the leg or arms to elevate your leg or arm higher than your heart.
Well little did I know that after I had it the first time I got it a second time very soon. The cause of it was that I have athletes foot/eczema on both feet. They are red on the soles and I am so sure it is the moccasin type because skin is thick, dry, and cracks so bacteria can get in. Prescription drugs, creams, etc. did not take care of my athlete's foot. I was at a dermatologist and my regular doctor. Dermatologist told me to buy over the counter athlete's foot cream and creams for the eczema after I was done with her prescription drugs. I did just that and nothing helped my feet. I have spent hundreds of dollars just trying to find something that works. Athletes foot is a known cause of Cellulitis.
In Dec 2013 by chance I stopped in at a holistic health center and with luck was able to talk to the main person there for 10 minutes and I told her my problem. She looked at my hands that have some eczema on, and in one second she said I can tell you right now that no creams will cure your foot problem because you have "CANDIDA" and that is causing your athletes foot and eczema.
She said no dairy, no sugars, and I must go gluten free. Well I started the diet half way till after Christmas was over. I went on the diet as strict as I could and my feet got better. She wants me to drink 3 quarts of water a day (room temp and put lemon slices in it) The day I went to see her in Dec I had cellulitis than, as I have it right now, but it is getting better. I am taking turmeric, Vitamin C, Echinacea, and garlic pills. I also put very warm water on my leg when taking a shower or I use washcloth that I run hot water on. I also have a stocking on now that is half way a compression stocking. I put tea tree oil on my leg with a cotton swab. Now I have had cellulitis several times and got rid of it using these methods. I only had to use antibiotics the first time. I check my leg everyday and the minute I find a reddened sore spot I hit the Cellulitis treatment and I am able to get rid of it. If you have a bad case I would see your doctor because I have seen some pictures of really some bad looking open wounds on legs that have Cellulitis. You would need medical treatment then.
My feet are getting better and better, but I am not home free yet so I got a small crack in my foot and that is why the Cellulitis comes back. If I was totally and 100% strict on the diet maybe my athletes foot would be totally gone. I have had the problem for 3 years now so I can't expect it to be gone quickly. I understand it takes some people 6 months or more to get rid of the athletes foot. The last few days I have really been strict on the diet, and as a bonus I am losing weight. I am going to get rid of this pesty athletes foot/eczema one way or the other.
Two days ago my husband asked me if I ever tried glycerin to make my dry cracked feet softer and I said no. I read up on glycerin on the internet and went right out to buy some. I am soaking my feet now every day in ACV and then putting athletes foot cream and glycerin on. I only have been doing it for two days now so it is to soon to tell if it will help. Glycerin is good for many rashes.
For my Candida the gal has me taking Candex, 2 pills twice a day and a proboidic pill in the evening. My question is , will I ever get rid of the Candida? It all ties together with my athletes foot and Cellulitis. I bet your site has some goods posts on it, (Candida) which I will read tomorrow. I only found this wonderful site today.
Hope my post will help somebody suffering right now like I have been the last three years. And by the way, since I have Cellulitis right now I take the chair cushion from the living room and two other sturdy pillows under it to prop my leg every night when I sleep and it is amazing how use to it I am and can sleep very well. Good Luck
Replied by Mary
(New York, Ny)
06/05/2014

Replied by Kristen
(Harrisburg, Pa)
06/15/2014

Replied by Tinkerbell
(Michigan, USA)
11/19/2014

Replied by Alyssa
(Miissouri)
01/13/2015

Replied by Jay
(Australia)
02/07/2015

Replied by Pbird
(Wa., US)
03/14/2015

Replied by Patrick
(Fairbanks, Alaska)
07/19/2015

Replied by Jean
(Rio Rancho, Nm)
10/10/2016

Replied by Phil McQ
(Usa)
03/08/2017

---
Dietary Changes, Soap
Posted by Angie (Los Angeles) on 10/08/2016


For cellulitis, I began showering my body with Zest bar soap. I would leave the foam on the infected cellulitis areas for a few minutes, rinse and repeat five more times. This helped dry out the skin from the outside. I cut out all sugar from my diet. It FEEDS of sugar. You need to cut it out!! I mean everything including fruits, bread, pasta, starch vegetables everything!! Every morning I would drink a green smoothie consisting of red chard, spinach and dandelions. I also took two garlic capsules, B vitamin and folic acid capsules every day. Within 4 months my skin was healing and my body was EXPELLING the bacteria from my body!!! I have been suffering from this for 8 years and after so much trial and error I finally found my cure.
---
Don't Ignore Cellulitis
Posted by Darcee (Ocala, Fl) on 09/21/2014

I am on week 2 recovering from my first and hopefully last bout of cellulitis. My symptoms started with going to work on a Monday feeling great to feeling nauseated with severe chills by mid-day. I somewhat felt a slight irritation on my (R) ankle and thought I might have nicked myself shaving the day before - which I didn't remember doing. I applied triple antibiotic ointment and bandaid where ankle felt irritated in between being nauseated and collapsing on bed.
I developed 105+ fever. My husband kept me supplied with ginger ale, water and ice chips. He was concerned about the fever and wanted to take me to the hospital. I kept refusing thinking I just had a tummy bug and would feel better by the next day. I was up the entire night dealing with nasea and severe chills. I noticed that it became increasingly painful to walk everytime I had to walk to the washroom.
I managed to get an appointment with the clinic who took my temp (104.7) and saw my B/P was high and noted the red ring that developed around my ankle. They immediately sent me to the hospital due to temp, B/P and their diagnosis of cellulitis. I was triaged and admitted. I was immediately started on IV therapy... Vancomycin along with a few other switch ups along the way. I started getting visits from infectious disease specialists as well as a surgeon who was trying to determine if I had flesh eatting bacteria - at which point he would remove the skin from my leg.
Staff noted that from my first moment of admission to 40 mins into Emer Dept treatment the "rash" had spread quite a bit by then. That really got their attention... thus concern about flesh eatting bacteria and severity of illness. After first day it was determined that I had a severe case of cellulitis - that if I hadn't gotten treatment when I did my conditions would have been fatal within another 24 hrs. I was hospitalized for 5 days and discharged still with pain and swelling and on IV therapy every 12 hours along with a lidocaine patch for my leg.
I have finally had improvement with pain and swelling for the past 2 days. I am scheduled to stay on antibiotics through next Tuesday... making it a full 2 wks by then from hospitalization and start of IV therapy to end of IV therapy. The specialist informed me Thurs that I will most likely start on oral antibiotics at that time and hopefully be released to return to work on Weds.. I have been taking probiotics and consuming kefir smoothies and now researching homeopathic avenues to pursue. I will be researching recommended / suggested avenues of treatments and look forward to finding successful options that will work for me. I normally am anti - antibiotic - and avoid at all cost, but in this case... they saved my life. Cellulitis is not to be taken lightly is a valuable lesson I have learned.
Replied by Sara
(Ny.)
01/02/2015

Replied by Debbie
(Illinois)
01/03/2015

Replied by Mama To Many
(Tennessee)
01/03/2015

---
Garlic
Posted by Valerie (Oklahoma City, Ok) on 03/19/2018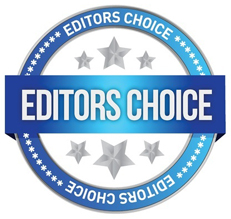 Dog bite & terrible infection wouldn't heal even after 6 days in hospital & on 3 antibiotics by IV.
At home, it took a month still on antibiotics, skin was literally rotting. Each day new rot would form under & around a 1/4 inch humongous scab. Smelled like green rotten meat. Cellulitus/staph arm 3 times swollen.
I minced a couple of cloves of garlic placed it on wound AND OVERNIGHT IT KILLED THE INFECTION NEXT DAY I KEPT PLACING FRESH MINCED GARLIC. KNOCKED IT ALL OUT!!!!!!!
U can place minced FRESH garlic any place on your body, open wound or not. It will absorb thru skin.
---
General Feedback
Posted by Kim (Flagstaff, Az) on 11/09/2012

I suffer from recurrent cellulitis infections and 6 months back had found a cream that was highly recommended for cellulitis prevention and treatment on a more natural method. Does anyone know what this cream may be called or where I can find it? Thanks
Replied by Kathyp From Wisconsin
(Cedarburg,wi)
03/17/2014

Replied by KT
(Usa)
03/19/2014

Replied by Ashley
(Tn, US)
05/02/2014

Replied by Leeann
(Usa)
05/22/2014

---
Multiple Remedies
Posted by Jerome (New York, Ny) on 08/29/2016 7 posts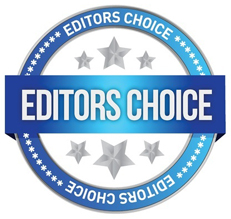 CELLULITIS: I recently developed cellulitis in my feet and ankles for the second time in my life. The first time my ankles swelled up like an elephant's after my cousin's cat rubbed up against my bare legs and I went to the emergency room (I was only 23). They pumped me full of high dose IV antibiotics and after a few days it went away.
This last time I developed the same problem again 15 years later after rubbing a dog with my bare feet. My ankles again swelled up and I realized it was cellulitis exactly as I had years ago. This time, however, I didn't want to go through with the antibiotics again since the first time they messed up my digestion bad and it never fully recovered. So I tried to go the natural route with oral colloidal silver (1100ppm), GSE, olive leaf, etc. This seemed to keep it from spreading for a few days but it wouldn't heal. Then I got a colloidal silver topical first aid gel which you can buy in any Vitamin Shoppe or major vitamin webseller. I applied it, let it dry for a few hours, rinsed my feet off then applied it again, for a total of about 4x/day. The silver gel combined with the oral stuff reversed the infection on the tops of my feet and shins dramatically, but though it was receding it was very slow and stubborn in my ankles and heels.
So I began researching online again and found a medical paper from a hospital that showed that giving cellulitis patients 400mg of ibuprofen every 6 hours for 10 days together with antibiotics resulted in much faster healing than with antibiotics alone. I had my wife pick up a bottle of ibuprofen at the drug store and began taking it. By that night with the silver gel, oral silver, GSE, olive leaf, myrrh and a few other basic things (vit C, echinacea, etc.), the cellulitis was 80-90% gone. I also took proteolytic enzymes which may have helped too.
After the second full day of the above regimen, including the ibuprofen, the cellulitis was basically healed. Oh and one more crucial thing if you're dealing with cellulitis of the legs or feet: ELEVATE THEM!!! They will not heal if you don't keep them elevated, HIGH! I sat on a lounge chair with my feet high on the wall for almost three days straight. Take breaks and walk around every hour or so but try to keep them elevated for the whole day. Sounds crazy but I was not going to get those IV antibiotics which destroyed my gut again if I could help it.
In sum what I did was this:
Oral colloidal silver 1100 ppm, 3 droppers a day
Silver gel applied 4-5x a day
Oral GSE, olive leaf, myrrh, and some other immune boosting supplements
Ibuprofen 400mg every six hours
Keep feet elevated
Jerome
*UPDATE*
July 04, 2018: I had a recurrence of the cellulitis and hit upon something that worked brilliantly: BETADINE. I applied straight Betadine to my feet and ankles with a cotton ball every few hours for a couple days and kept my feet elevated. Worked like a charm. I recommend trying Betadine as soon as the signs of cellulitis rear their head.
---
Multiple Remedies
Posted by Vicki (South Australia) on 05/09/2016


Cellulitis:
Thank you to everyone who has tried & had results, this site is a great help. I regularly fast, sometimes for days at a time, this has not helped, I have had this severe condition for 13 weeks and was getting worse to the point I couldn't walk on the foot at all, currently on cleocin antibiotics, from 1 every 4 hrs 2 wks ago upped to 2 tablets 3x a day, tea tree oil has halved the stinging burning pain that is worse than child birth. the only way to describe the pain is like being burnt badly while cooking 1st degree burn, that is the closest pain that comes close, followed by contractions in the area ( mine is in the little toe I cut nail too short)
I have changed my diet: Apple Cider Vinegar 2 tbl spoons in a glass of water I sip all day, & drink 2 ltrs or more of water room temp, Echinacea & berry tea & green tea. dandelion tea. Turmeric, Curcumin & black pepper about 2 tbl spoons of each & fresh garlic cloves I put all over my salad & I eat for lunch: tomatoes, lettuce, cucumber & carrots, capsicum, green apples for lunch with salad oil dressing to help spread the turmeric into every cell of my body and the bone marrow, I found having tomato on buttered (has oil in it) toast with pepper & turmeric helps the stinging/swelling calm down first thing in morning. I have tried sucking a raw young lemon or add to water also.
I'm on day 2 of this, and pain has halved, I can finally sleep with out being woken by crippling pain, and I can walk with out a cane. the toe is not dark purple now its going pink, red & skin colour, I wipe tea tree oil around the area not on the sore itself, as they removed the nail & sliced into area to squeeze out infection twice, it's covered all the time, dressing changed every 2 days. The antibiotic not working so I had to try everything I can find on the net & combine it into 1, I'm about to get the manuka honey to add this too. It's very slow healing but its progress considering what pain I'm in & keeping the toe.
Researching it has shown me, smoking, eating sugary stuff, fasting too much (malnutrition) & little exercise is stopping it from getting better.
1) It's important to get 10+ min exercise in so the oxygen & blood flow gets to the area.
2) Turmeric & black pepper & the Tea tree oil halve the pain & swelling,
3) Water fluids flushes toxins out. So go pee pee pee.
4) Warmth helps the pain, the cold make it hurt more.
5) Keep foot raised at all times possible. even when sleeping rest it on a pillow.
I hope this helps someone.
---