Garlic
Posted by Valerie (Oklahoma City, Ok) on 03/19/2018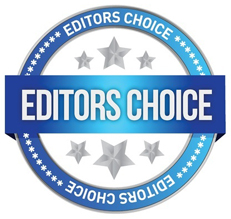 Dog bite & terrible infection wouldn't heal even after 6 days in hospital & on 3 antibiotics by IV.
At home, it took a month still on antibiotics, skin was literally rotting. Each day new rot would form under & around a 1/4 inch humongous scab. Smelled like green rotten meat. Cellulitus/staph arm 3 times swollen.
I minced a couple of cloves of garlic placed it on wound AND OVERNIGHT IT KILLED THE INFECTION NEXT DAY I KEPT PLACING FRESH MINCED GARLIC. KNOCKED IT ALL OUT!!!!!!!
U can place minced FRESH garlic any place on your body, open wound or not. It will absorb thru skin.
---
General Feedback
Posted by Kim (Flagstaff, Az) on 11/09/2012

I suffer from recurrent cellulitis infections and 6 months back had found a cream that was highly recommended for cellulitis prevention and treatment on a more natural method. Does anyone know what this cream may be called or where I can find it? Thanks
Replied by Kathyp From Wisconsin
(Cedarburg,wi)
03/17/2014

Replied by KT
(Usa)
03/19/2014

Replied by Ashley
(Tn, US)
05/02/2014

Replied by Leeann
(Usa)
05/22/2014

---
Multiple Remedies
Posted by Jerome (New York, Ny) on 08/29/2016 7 posts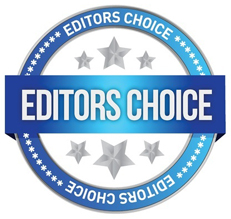 CELLULITIS: I recently developed cellulitis in my feet and ankles for the second time in my life. The first time my ankles swelled up like an elephant's after my cousin's cat rubbed up against my bare legs and I went to the emergency room (I was only 23). They pumped me full of high dose IV antibiotics and after a few days it went away.
This last time I developed the same problem again 15 years later after rubbing a dog with my bare feet. My ankles again swelled up and I realized it was cellulitis exactly as I had years ago. This time, however, I didn't want to go through with the antibiotics again since the first time they messed up my digestion bad and it never fully recovered. So I tried to go the natural route with oral colloidal silver (1100ppm), GSE, olive leaf, etc. This seemed to keep it from spreading for a few days but it wouldn't heal. Then I got a colloidal silver topical first aid gel which you can buy in any Vitamin Shoppe or major vitamin webseller. I applied it, let it dry for a few hours, rinsed my feet off then applied it again, for a total of about 4x/day. The silver gel combined with the oral stuff reversed the infection on the tops of my feet and shins dramatically, but though it was receding it was very slow and stubborn in my ankles and heels.
So I began researching online again and found a medical paper from a hospital that showed that giving cellulitis patients 400mg of ibuprofen every 6 hours for 10 days together with antibiotics resulted in much faster healing than with antibiotics alone. I had my wife pick up a bottle of ibuprofen at the drug store and began taking it. By that night with the silver gel, oral silver, GSE, olive leaf, myrrh and a few other basic things (vit C, echinacea, etc.), the cellulitis was 80-90% gone. I also took proteolytic enzymes which may have helped too.
After the second full day of the above regimen, including the ibuprofen, the cellulitis was basically healed. Oh and one more crucial thing if you're dealing with cellulitis of the legs or feet: ELEVATE THEM!!! They will not heal if you don't keep them elevated, HIGH! I sat on a lounge chair with my feet high on the wall for almost three days straight. Take breaks and walk around every hour or so but try to keep them elevated for the whole day. Sounds crazy but I was not going to get those IV antibiotics which destroyed my gut again if I could help it.
In sum what I did was this:
Oral colloidal silver 1100 ppm, 3 droppers a day
Silver gel applied 4-5x a day
Oral GSE, olive leaf, myrrh, and some other immune boosting supplements
Ibuprofen 400mg every six hours
Keep feet elevated
Jerome
*UPDATE*
July 04, 2018: I had a recurrence of the cellulitis and hit upon something that worked brilliantly: BETADINE. I applied straight Betadine to my feet and ankles with a cotton ball every few hours for a couple days and kept my feet elevated. Worked like a charm. I recommend trying Betadine as soon as the signs of cellulitis rear their head.
---
Multiple Remedies
Posted by Vicki (South Australia) on 05/09/2016


Cellulitis:
Thank you to everyone who has tried & had results, this site is a great help. I regularly fast, sometimes for days at a time, this has not helped, I have had this severe condition for 13 weeks and was getting worse to the point I couldn't walk on the foot at all, currently on cleocin antibiotics, from 1 every 4 hrs 2 wks ago upped to 2 tablets 3x a day, tea tree oil has halved the stinging burning pain that is worse than child birth. the only way to describe the pain is like being burnt badly while cooking 1st degree burn, that is the closest pain that comes close, followed by contractions in the area ( mine is in the little toe I cut nail too short)
I have changed my diet: Apple Cider Vinegar 2 tbl spoons in a glass of water I sip all day, & drink 2 ltrs or more of water room temp, Echinacea & berry tea & green tea. dandelion tea. Turmeric, Curcumin & black pepper about 2 tbl spoons of each & fresh garlic cloves I put all over my salad & I eat for lunch: tomatoes, lettuce, cucumber & carrots, capsicum, green apples for lunch with salad oil dressing to help spread the turmeric into every cell of my body and the bone marrow, I found having tomato on buttered (has oil in it) toast with pepper & turmeric helps the stinging/swelling calm down first thing in morning. I have tried sucking a raw young lemon or add to water also.
I'm on day 2 of this, and pain has halved, I can finally sleep with out being woken by crippling pain, and I can walk with out a cane. the toe is not dark purple now its going pink, red & skin colour, I wipe tea tree oil around the area not on the sore itself, as they removed the nail & sliced into area to squeeze out infection twice, it's covered all the time, dressing changed every 2 days. The antibiotic not working so I had to try everything I can find on the net & combine it into 1, I'm about to get the manuka honey to add this too. It's very slow healing but its progress considering what pain I'm in & keeping the toe.
Researching it has shown me, smoking, eating sugary stuff, fasting too much (malnutrition) & little exercise is stopping it from getting better.
1) It's important to get 10+ min exercise in so the oxygen & blood flow gets to the area.
2) Turmeric & black pepper & the Tea tree oil halve the pain & swelling,
3) Water fluids flushes toxins out. So go pee pee pee.
4) Warmth helps the pain, the cold make it hurt more.
5) Keep foot raised at all times possible. even when sleeping rest it on a pillow.
I hope this helps someone.
---
Multiple Remedies
Posted by Dolores (Mira Loma, Ca) on 09/08/2015


I originally got Cellulitis in Dec 2014, since then I have had 4 flare ups. Dr's have given strong antibiotics for 20 days. It seemed to work, it has been 2 months and noticed redness starting along with pain. I do not want to use antibiotics any longer. I have used Tea tree oil, coconut oil, colloidal sprays etc. I am a diabetic, have gone through chemo, but why do I keep getting these flare ups? Please someone help me I am at my wits end
Thank you so much,
Dolores
---
Multiple Remedies
Posted by Miriam (Wisconsin, US) on 12/13/2014


Last year I was sick with cellulitis outbreaks for at least half of the year. I was on 7 different antibiotics as my doctor tried to find one that worked. I searched the question, "what does the skin need to stay healthy?" online and omega 3s came up. I realized I was very deficient in omega 3s. I started taking 2000 mg Solgar fish oil and 2 tbsp of Udo's Oil on food every day. I also ate a super healthy diet with no sugar and grass-raised meat. After about a month, the cellulitis was gone but it came back and then I started taking 50 mg of iodine in the form of Lugol's solution for a month. The last part was reading the book "The Mind Body Prescription" by Dr. Sarno. Using his psychological techniques, I have now kept cellulitis away for 7 months and feel 100% well.
Replied by Sam
(Miami, FL)
12/14/2014

Replied by Alexandra
(Cheshire, Uk)
12/14/2014

Replied by Sonnie
(San Antonio,. Texas)
12/09/2015

---
Multiple Remedies
Posted by Janet (Durham, West Grey, Ontario) on 06/17/2013


Cellulitis cures I've tried and failed:
I got cellulitis a year ago from a bug bite (mosquito I think) which became rapidly infected! I put Tea Tree oil on it but it only burned and didn't stop the infection. Actually I didn't know I had cellulitis at that point. I went to my local hospital emergency and the doctor on staff said likely the bug bite got infected due to chronic sinus infection under the cheek! He advised a topical antibiotic, which I normally NEVER take antibiotics as I get severely ill from them (I have a chronic underlying immune disorder and other health challenges originally due to serious childhood trauma/complex PTSD--post traumatic stress syndrome. To say, I have been holistic, vegetarian (mostly) and use many natural healing methods since I was 18 and I am 57 now).
Back to the cellulitis: I was so scared on reading on-line what cellulitis is and how dangerous that I decided to try:
1) a topical colloidal Silver gel. My face/cheek swelled to triple the size and became itchy, painful and really red!!! I looked up the ingredients and there was one that is some kind of chemical as the base that on researching is used by the cosmetic industry and is highly reactive in exactly the ways I had, for some individuals, esp. With sensitive skin normally (me)!!!! And this was advised by the health food store!!
2) I tried the topical antibiotic at that point being really worried--and even WORSED reaction!!!!!!
SOOOOO, I gave up, went on line, found people using golden seal---I tried a tincture straight, burned like hell. Put a little in SLippery Elm powder with water, applied as a pack on my cheek--this worked and in a few days my infection was greatly reduced. I continue for a few weeks. BUT the infection stayed at a low level and here I am 11 months later with it spread to my lips and up to my temple!! I tried slippery elm again, no change. I've tried various healing salves, I've even tried Tea Tree oil with water this morning--just burned a little, redder now--still swollen though not as bad as a year ago.
What now? I AM of course working with someone I've found who does natural healing to help my whole body and mind---with energy clearing work to clear out the PTSD, and diet adjusting ( already eat for 20+ years an organic, whole foods diet with all the best supplements) and supplement adjusting with muscle testing for MY SPECIFIC NEEDS. I was crying this morning though, wanting to give up, then praying to my Angels, God, the Universe to help me with my whole condition---I've had a 'flu' with vomitting, aching, fatigue, etc for 5 months now! #@! It went away for a bit, seemed the healing was working and then I ran out of money for my good food and supplements and boom! The flu came back--the whole bit. I've been on this adjusted diet and supplements with this healer for 2 weeks now, still sick!!! Argh! But I'm not giving up!
Any suggestions? I will, by the way, look at what the Earth Clinic suggests and try them! Thanks everyone for your stories by the way! To Light and Joy! Cheers! Janet
Replied by Joy
(Battleground, Wash)
06/17/2013

Replied by Dave
(Fountain Inn, Sc)
06/18/2013

Replied by Mama To Many
(Middle, Tennessee, Usa)
06/18/2013

Replied by Mama To Many
(Middle, Tennessee, Usa)
06/18/2013

Replied by Anonymous
(USA)
06/18/2013

Replied by Jane
(Malaga, Andalusia, Spain)
06/30/2013

Replied by Noelle
(Minneapolis, Mn)
06/30/2013

Replied by Patti
(Mount Airy, Md)
08/27/2013

Replied by Noelle
(Minneapolis, Mn)
09/11/2013

Replied by Judy
(The Villages)
05/27/2017

Replied by Bonnie
(Oakville, Ontario)
01/30/2021

---
Oil of Oregano
Posted by Margo (Toronto, Canada) on 10/19/2015


Less than 48 hrs after a botox treatment at a professional medical clinic I found symptoms of swelling and tenderness on the one side of my face into my hairline and down to my gland area in front of ear. Immediately the next morning I started oil of oregano which made the symptoms stop increasing; and they have decreased over the past 4 days to where if this continues all symptoms will be gone tomorrow or the next day. My question is "how long should I continue the Oil of oregano?" and should I continue to take the same amount as I am presently taking. I have been taking 6 drops about 4 or 5 times a day.
Your help is much appreciated,
Blessings, Marg
---
Soap, Iodine, Fasting
Posted by Raychil (Chiang Mai) on 12/31/2015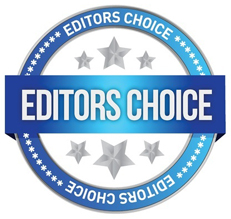 Woke up yesterday to realise that I had 20-30 cellulitis pustules on my thigh and some were draining. The area was also really swollen. It started from an insect bite I scratched the head off a few days ago and didn't think much of it but it must have got infected.
Anyway it got so much worse during the day and I was getting really worried. I applied iodine to the area maybe 3 times in the day but it kept getting worse. Then the next day I woke up and it looked awful and probably worse, so I decided to get really serious and water fast all day, applied hot then cold then hot then cold etc. water for few mins with shower head, washed the area well with soap and then apply iodine when dry. I went out to shops to buy bandages etc. and when I got back about 2 hrs later it was so much better I didn't need them - it was amazing!
I washed with soap and when dry applied iodine again and changed clothes (In case it got dirty outside house) and reapplied iodine again in evening, and now it is so much better! No swelling, no drainage and bumps are so much smaller. I expect will be gone now in couple days.
I have had it once before in past from insect bite again but it was really serious before I realised what was happening and I resorted to loads of antibiotics. But I still found washing area with soap thoroughly and applying hot/cold/hot/cold water with shower head very effective at healing it, I would see big improvement after showers doing this. And again I would apply iodine after shower when dry, and couple more times a day.
I think the water fasting, soap and hot/cold/hot/cold water and iodine was an amazing combination. Truly miraculous how fast it turned around.
Hope this helps someone :)
Replied by Mama To Many
(Tennessee)
12/31/2015

---
Tea Tree Oil
Posted by Chrystal (Dalton, Ma ) on 06/26/2015


Was diagnosed with cellulitus 3 days ago. I was put on antibiotics and have been using tree tea oil. It has stopped spreading and my skin is not looking so purple anymore, but the swelling will not go down. Any suggestions on what I could use to help reduce swelling?
---
Tea Tree Oil
Posted by Elizabeth (West Chicago) on 07/07/2014


I recently cut in between my toes and got cellulitus the doctors put me on cefadroxil 500mg 2 capsules twice a day and my mom bought me tea tree oil ointment while I was still on antibiotics in just three days my symptoms are almost gone after being on the antibiotics alone for a month I highly recommend using the tea tree oil and keeping the area very clean until healed. I used baby wipes twice a day or as needed and wore sandals so my toes could breath. I hope that helps.
---
Tea Tree Oil
Posted by Dana (Atlanta, Ga) on 08/08/2009


My 9 year old son experienced cellulitis for the second time in less than a year as the result of a bug bite (spiders we think). At any rate, unable to get the prescription for an antibiotic filled until the morning, I went to this website. I placed a few drops of tea tree oil onto a cotton swab. I applied it to his very swollen and inflammed leg, along with a water soaked cotton ball (so the tea tree would not burn). I then applied an ice pack and gave him an over the counter anti-flammatory. By morning, the inflammation was gone, he was able to move his leg with less diffulty and the redness also subsided.
The Tea Tree worked awesome. Because of the severity of his cellulitis I still gave him the antibiotic, but cut the treatment time in half. Going forward, on any bites I will immediately treat with tea tree oil.
Thanks Earth Clinic
---
Thieve's Essential Oil Blend
Posted by Rob (Kentucky) on 01/18/2023


My mom has knee replacement surgery. I stopped by her house to visit her and the home health nurse was there. Mom said her knee was swollen and red with heat coming off it. I looked at it and immediately knew it was, "Cellulitis". The home nurse said she would call in an order for antibiotics from the doctor and they should be in in a few days… really? Days?... So I told mom I would mix up a salve to put on her knee and she will be right as rain by tomorrow. Well, the nurse didn't like that. She argued with me over putting anything on my mother's knee that was not doctor approved. "Oh hell no you just did not tell me what I was going to do to my own mother?! " I won't write what happened next but, the nurse ears are still bleeding from the biblical cursing I gave her!
Anyway, back to mom. I made a salve using this formula:
1oz coconut oil-base
50 drops thieves oil blend = 2% dilution ratio per each essential oil in this blend
30 drops tea tree oil = 5% dilution ratio
30 drops lavender oil = 5% dilution ratio
Mixed it up and told her to apply this to her knee and any area that was red and radiating heat. She applied it 4x daily or more. The cellulitis was gone in two days. Smoke that home health nurse!
Replied by Madelyn
(Idaho)
01/19/2023

---
Treatment Regimen
Posted by Agnes (Warsaw, Poland) on 02/23/2015

Hello, here is a regimen for treating cellutlitis.
Take 3 drops of oregano oil mixed with 1 tsp pf coconut oil and 1 tsp of honey - 5 times a day for the first 3-4 days
then - maintenance dose- of 3 times a day for a week+ Also rub the area with a mix of coconut oil and oregano oil 4 times a day+ Morning and night do clay poultices+ once a day turmeric poultice, lots of water and ginger tea and a cup of milk with 1 spoon of turmeric at night
Replied by Agnes
(Warsaw)
08/26/2015

Replied by Mama To Many
(Tennessee)
08/26/2015

Replied by Agnes
(Warsaw)
08/27/2015

Replied by Mama To Many
(Tennessee)
08/27/2015

Replied by Al Hudson
(Homestead, Fl.)
08/28/2015

---
Turmeric
Posted by Sharon (Florida) on 07/25/2021


Turmeric works for me every time I get bit by a yellow fly. The cellulitis infection can take 4 days before it starts to go down but then it quickly vanishes away. I usually take 1 heaping teaspoon two to three times per day mixed in water. Thank you for sharing this wonderful natural remedy.
---