Multiple Remedies
Posted by Dolores (Mira Loma, Ca) on 09/08/2015


I originally got Cellulitis in Dec 2014, since then I have had 4 flare ups. Dr's have given strong antibiotics for 20 days. It seemed to work, it has been 2 months and noticed redness starting along with pain. I do not want to use antibiotics any longer. I have used Tea tree oil, coconut oil, colloidal sprays etc. I am a diabetic, have gone through chemo, but why do I keep getting these flare ups? Please someone help me I am at my wits end
Thank you so much,
Dolores
---
Multiple Remedies
Posted by Miriam (Wisconsin, US) on 12/13/2014


Last year I was sick with cellulitis outbreaks for at least half of the year. I was on 7 different antibiotics as my doctor tried to find one that worked. I searched the question, "what does the skin need to stay healthy?" online and omega 3s came up. I realized I was very deficient in omega 3s. I started taking 2000 mg Solgar fish oil and 2 tbsp of Udo's Oil on food every day. I also ate a super healthy diet with no sugar and grass-raised meat. After about a month, the cellulitis was gone but it came back and then I started taking 50 mg of iodine in the form of Lugol's solution for a month. The last part was reading the book "The Mind Body Prescription" by Dr. Sarno. Using his psychological techniques, I have now kept cellulitis away for 7 months and feel 100% well.
Replied by Sam
(Miami, FL)
12/14/2014

Replied by Alexandra
(Cheshire, Uk)
12/14/2014

Replied by Sonnie
(San Antonio,. Texas)
12/09/2015

---
Multiple Remedies
Posted by Janet (Durham, West Grey, Ontario) on 06/17/2013


Cellulitis cures I've tried and failed:
I got cellulitis a year ago from a bug bite (mosquito I think) which became rapidly infected! I put Tea Tree oil on it but it only burned and didn't stop the infection. Actually I didn't know I had cellulitis at that point. I went to my local hospital emergency and the doctor on staff said likely the bug bite got infected due to chronic sinus infection under the cheek! He advised a topical antibiotic, which I normally NEVER take antibiotics as I get severely ill from them (I have a chronic underlying immune disorder and other health challenges originally due to serious childhood trauma/complex PTSD--post traumatic stress syndrome. To say, I have been holistic, vegetarian (mostly) and use many natural healing methods since I was 18 and I am 57 now).
Back to the cellulitis: I was so scared on reading on-line what cellulitis is and how dangerous that I decided to try:
1) a topical colloidal Silver gel. My face/cheek swelled to triple the size and became itchy, painful and really red!!! I looked up the ingredients and there was one that is some kind of chemical as the base that on researching is used by the cosmetic industry and is highly reactive in exactly the ways I had, for some individuals, esp. With sensitive skin normally (me)!!!! And this was advised by the health food store!!
2) I tried the topical antibiotic at that point being really worried--and even WORSED reaction!!!!!!
SOOOOO, I gave up, went on line, found people using golden seal---I tried a tincture straight, burned like hell. Put a little in SLippery Elm powder with water, applied as a pack on my cheek--this worked and in a few days my infection was greatly reduced. I continue for a few weeks. BUT the infection stayed at a low level and here I am 11 months later with it spread to my lips and up to my temple!! I tried slippery elm again, no change. I've tried various healing salves, I've even tried Tea Tree oil with water this morning--just burned a little, redder now--still swollen though not as bad as a year ago.
What now? I AM of course working with someone I've found who does natural healing to help my whole body and mind---with energy clearing work to clear out the PTSD, and diet adjusting ( already eat for 20+ years an organic, whole foods diet with all the best supplements) and supplement adjusting with muscle testing for MY SPECIFIC NEEDS. I was crying this morning though, wanting to give up, then praying to my Angels, God, the Universe to help me with my whole condition---I've had a 'flu' with vomitting, aching, fatigue, etc for 5 months now! #@! It went away for a bit, seemed the healing was working and then I ran out of money for my good food and supplements and boom! The flu came back--the whole bit. I've been on this adjusted diet and supplements with this healer for 2 weeks now, still sick!!! Argh! But I'm not giving up!
Any suggestions? I will, by the way, look at what the Earth Clinic suggests and try them! Thanks everyone for your stories by the way! To Light and Joy! Cheers! Janet
Replied by Joy
(Battleground, Wash)
06/17/2013

Replied by Dave
(Fountain Inn, Sc)
06/18/2013

Replied by Mama To Many
(Middle, Tennessee, Usa)
06/18/2013

Replied by Mama To Many
(Middle, Tennessee, Usa)
06/18/2013

Replied by Anonymous
(USA)
06/18/2013

Replied by Jane
(Malaga, Andalusia, Spain)
06/30/2013

Replied by Noelle
(Minneapolis, Mn)
06/30/2013

Replied by Patti
(Mount Airy, Md)
08/27/2013

Replied by Noelle
(Minneapolis, Mn)
09/11/2013

Replied by Judy
(The Villages)
05/27/2017

Replied by Bonnie
(Oakville, Ontario)
01/30/2021

---
Oil of Oregano
Posted by Margo (Toronto, Canada) on 10/19/2015


Less than 48 hrs after a botox treatment at a professional medical clinic I found symptoms of swelling and tenderness on the one side of my face into my hairline and down to my gland area in front of ear. Immediately the next morning I started oil of oregano which made the symptoms stop increasing; and they have decreased over the past 4 days to where if this continues all symptoms will be gone tomorrow or the next day. My question is "how long should I continue the Oil of oregano?" and should I continue to take the same amount as I am presently taking. I have been taking 6 drops about 4 or 5 times a day.
Your help is much appreciated,
Blessings, Marg
---
Soap, Iodine, Fasting
Posted by Raychil (Chiang Mai) on 12/31/2015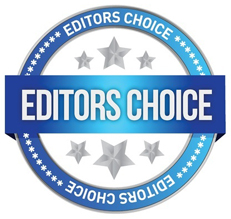 Woke up yesterday to realise that I had 20-30 cellulitis pustules on my thigh and some were draining. The area was also really swollen. It started from an insect bite I scratched the head off a few days ago and didn't think much of it but it must have got infected.
Anyway it got so much worse during the day and I was getting really worried. I applied iodine to the area maybe 3 times in the day but it kept getting worse. Then the next day I woke up and it looked awful and probably worse, so I decided to get really serious and water fast all day, applied hot then cold then hot then cold etc. water for few mins with shower head, washed the area well with soap and then apply iodine when dry. I went out to shops to buy bandages etc. and when I got back about 2 hrs later it was so much better I didn't need them - it was amazing!
I washed with soap and when dry applied iodine again and changed clothes (In case it got dirty outside house) and reapplied iodine again in evening, and now it is so much better! No swelling, no drainage and bumps are so much smaller. I expect will be gone now in couple days.
I have had it once before in past from insect bite again but it was really serious before I realised what was happening and I resorted to loads of antibiotics. But I still found washing area with soap thoroughly and applying hot/cold/hot/cold water with shower head very effective at healing it, I would see big improvement after showers doing this. And again I would apply iodine after shower when dry, and couple more times a day.
I think the water fasting, soap and hot/cold/hot/cold water and iodine was an amazing combination. Truly miraculous how fast it turned around.
Hope this helps someone :)
Replied by Mama To Many
(Tennessee)
12/31/2015

---
Tea Tree Oil
Posted by Chrystal (Dalton, Ma ) on 06/26/2015


Was diagnosed with cellulitus 3 days ago. I was put on antibiotics and have been using tree tea oil. It has stopped spreading and my skin is not looking so purple anymore, but the swelling will not go down. Any suggestions on what I could use to help reduce swelling?
---
Tea Tree Oil
Posted by Elizabeth (West Chicago) on 07/07/2014


I recently cut in between my toes and got cellulitus the doctors put me on cefadroxil 500mg 2 capsules twice a day and my mom bought me tea tree oil ointment while I was still on antibiotics in just three days my symptoms are almost gone after being on the antibiotics alone for a month I highly recommend using the tea tree oil and keeping the area very clean until healed. I used baby wipes twice a day or as needed and wore sandals so my toes could breath. I hope that helps.
---
Tea Tree Oil
Posted by Dana (Atlanta, Ga) on 08/08/2009


My 9 year old son experienced cellulitis for the second time in less than a year as the result of a bug bite (spiders we think). At any rate, unable to get the prescription for an antibiotic filled until the morning, I went to this website. I placed a few drops of tea tree oil onto a cotton swab. I applied it to his very swollen and inflammed leg, along with a water soaked cotton ball (so the tea tree would not burn). I then applied an ice pack and gave him an over the counter anti-flammatory. By morning, the inflammation was gone, he was able to move his leg with less diffulty and the redness also subsided.
The Tea Tree worked awesome. Because of the severity of his cellulitis I still gave him the antibiotic, but cut the treatment time in half. Going forward, on any bites I will immediately treat with tea tree oil.
Thanks Earth Clinic
---
Treatment Regimen
Posted by Agnes (Warsaw, Poland) on 02/23/2015

Hello, here is a regimen for treating cellutlitis.
Take 3 drops of oregano oil mixed with 1 tsp pf coconut oil and 1 tsp of honey - 5 times a day for the first 3-4 days
then - maintenance dose- of 3 times a day for a week+ Also rub the area with a mix of coconut oil and oregano oil 4 times a day+ Morning and night do clay poultices+ once a day turmeric poultice, lots of water and ginger tea and a cup of milk with 1 spoon of turmeric at night
Replied by Agnes
(Warsaw)
08/26/2015

Replied by Mama To Many
(Tennessee)
08/26/2015

Replied by Agnes
(Warsaw)
08/27/2015

Replied by Mama To Many
(Tennessee)
08/27/2015

Replied by Al Hudson
(Homestead, Fl.)
08/28/2015

---
Turmeric
Posted by Sharon (Florida) on 07/25/2021


Turmeric works for me every time I get bit by a yellow fly. The cellulitis infection can take 4 days before it starts to go down but then it quickly vanishes away. I usually take 1 heaping teaspoon two to three times per day mixed in water. Thank you for sharing this wonderful natural remedy.
---
Turmeric
Posted by Oliver (Jax, Fl) on 02/06/2013


I suffer from reoccurring cellulitis. I found out about turmeric on this forum. This last time that it returned I bought turmeric and took it along with a garlic supplement three times a day. After four days all the swelling and redness is gone. Only left with the wound to heal, which is doing so remarkably fast. Every other occurrence I took antibiotics which had accompanying side effects and none of them had the speedy results of turmeric. Thank you so much.
Replied by John
(Troy, New York Usa)
03/26/2014

Replied by Karen
(Buckhorn, Ontario)
06/21/2014

Replied by Delia
(Vallejo)
08/16/2015

Jemmren
(Cobbora)
02/26/2016

Replied by Billy
(Coahoma, Texas)
08/02/2016

---
Turmeric
Posted by Hmm... (Oklahoma City, Ok) on 06/05/2011

Just found this site and absolutely love all the information and personal experiences shared. Going out to buy Turmeric today.
Recently dx with cellulitis and the huge dose(1600 mg 2X a day) of Batrium made me horribly ill. After the doctor refused to lower the dosage or prescribe an alternative antibiotic I began my own research. Wish I had found your site earlier but nonetheless will be adding Turmeric to my daily regime.
To those who have had cellulitis... What antibiotic worked the best for you? And, what have you implemented for a preventative. Doctor tells me the chances of a recurrence are likely.
Replied by Francisca
(Michelbach-le-bas, Alsace, France)
06/05/2011

Replied by Carly
(Seattle, Wa Usa)
06/05/2011

Replied by Francisca
(Michelbach-le-bas, Alsace, France)
06/06/2011

Replied by Carly
(Seattle, Wa - Usa)
06/06/2011

Replied by Jenn
(Coborra, Australia)
01/03/2015

Replied by Melanie
(Tipp City, Oh)
05/11/2015

Replied by Pbird
(Western Wa)
05/23/2015

Replied by Nanawhit
(Haines City, Fla)
12/20/2015

Replied by Mmsg
(Somewhere, Europe)
12/21/2015

Replied by Alexandra
(California)
05/03/2016

Replied by Myway
(Usa)
05/03/2016

Replied by Ben
(Bremerton Wa)
05/04/2016

Replied by Wendy
(Bc)
08/02/2016

---
Turmeric
Posted by Noelle (Minneapolis, MN) on 07/20/2009


On June 7, 2009, a neighbor and her husband helped me put together a raised garden bed from a kit and fill the raised bed with bags of garden soil and compost. Since the amount of soil I had wasn't enough, I got 20 more bags of dirt and six bags of compost and peat. I grabbed another friend on Sunday, June 14th, filled the raised bed with dirt and planted vegetables from seed. In the midst of this I noticed I had gotten a small circular cut on my outer left wrist, which stung and burned. Since it was bleeding I assumed it would be sterile (eventually), ignored it and kept working. The cut stung and burned all through dinner. By morning, there was no pain, but the spot was raised and the arm was slightly swollen. When I got to work (I work in a clinic), I showed it to a co-worker. She said it was infected, thought it could be an MRSA and said that Tea Tree oil would take care of it.
When I got home I soaked the arm in Chamomile Tea and put Tea Tree oil on it. The next morning June 16th, it was worse -- very red with the area of swelling almost to the elbow and half-way round the inside of the arm. I showed it to one of the doctors at work, who said it looked like cellulitis and I should get that taken care of right away. I went into my own doctor within the hour; she declared the arm infected (cellulitis), opened the sore and cleaned it, and prescribed an antibiotic. She also said to mark the outline of the swelling so we could check that the swelling was going the right way. If the swelling and redness was not reduced in 48 hours I should call her.
I marked the outline of the swelling with a yellow marker, and I filled the prescription. I did not, however, take it since antibiotics wreak havoc with my intestines. Having discovered your site just two weeks before, I decided to try Turmeric. I went to the Wedge Coop, bought Turmeric in bulk, in tincture and in organic capsules. I was determined to treat this aggressively since I wanted to keep my arm. (I was afraid of ending up like my godmother who lost her arm when a sewing needle infected her hand, then her arm and they had to amputate.) When I got home I filled a glass with 12 ounces of V8, one heaping teaspoon of Turmeric powder, two droppers of Turmeric tincture, 1/2 teaspoon of Cayenne and sucked up the whole thing through a straw. (This stuff is NASTY!) I took 2 Turmeric capsules (395 mg each) before I went to bed. Upon awakening, I consumed the same concoction, but increased the cayenne to 1 teaspoon, and swallowed 3 Turmeric capsules. Throughout the day I took three Turmeric every four hours. I repeated the V8/Turmeric/Cayenne concoction that night. By the next morning, the arm was no longer red and was slightly less swollen. I continued with the capsules during the day and drinking the concoction at night. Within 48 hours of when I started treating with Turmeric, I could look at both my arms in the mirror and was unable to tell which one had been infected!! I continued my Turmeric ritual for the next 5 days as if Turmeric were an antibiotic, not stopping just because the arm looked better.
Conclusion: Turmeric kicks rumpus!! Thank you God for leading me to your site and to Turmeric.
---
Turmeric, Black Salve, Tea Tree Oil
Posted by Lon (Stanhope, NJ) on 02/18/2009


Boils, possibly MRSA, and tumeric:
My son was hospitalized for serious, rapidly spreading cellulitis, which started with a boil. He responded well enough to antibiotics to come home, but although the culture indicated the boil was not MRSA, the boils did not respond to the various antibiotics the Drd tried. He developed multiple boils on and around his privates which wouldn't go away. By the way he's been hospitalized, had many surgeries and on intravenous and antibiotics many times for a digestive disease he was born with. The celulitis came back three times, while following the infectuous disease Dr's advice to control it, which was exhausting, frustrating for both of us and ineffective. Of course the Drs think you're not following their directions if their strategy doesn't work. Then I found this site! I gave my son one turmeric capsule three times daily for three days. A nutritionist suggested I watch the acid alkaline balance of his diet. Topically I applied black salve to any full blown boils. If I noticed any small emerging boils which have not yet formed pus at the tip, I apply straight tea tree oil to the tip only, being careful not to get it on the surrounding skin. I discovered the effectiveness of these particular topicals by observation after using so many topical remedies.The advantage of the black salve is that it stays on without a dressing. I couldn't use bandages/poultices because of the location of his boils. Nothing has worked like the turmeric, supported by the topical application of black salve and tea tree oil for healing the boils, as well as watching the diet. He now takes one turmeric a day for prevention. The origin i think is candida, but we're working on that.
My son has Down Syndrome, Hirschsprung's disease (never could spell it.), and an ileostomy, so you can imagine the difficulties with nutrition. It was an ordeal I thought would never end. I worried constantly that the celulitis would return. It's been almost a year without boils or cellulitis. Thank you for this site! If it wasn't for this site we probably would have continued with the endless cycle of antibiotics and hospitalization.
Replied by Ken
(Chattanooga, Tn, Usa)
08/25/2014

Replied by Geraldine
(Western Australia)
07/23/2015

Replied by Don
(Cheltenham, Pa)
12/20/2015

Replied by Jasmyne
(Wa)
09/24/2017

---
Vitamin D
Posted by Al (Alvena, Sk., Canada) on 12/16/2012


I have had cellulitis five times. The first time it was due to many small cuts on my hands after working on some dirty food service equipment. These cuts didn't bleed and I though nothing of it. The next morning I was very ill and was admitted to hospital with a 105. 5F temperature and treated for five days with injections of antibiotics. The cellulitis actually developed in my lower right leg which I had broken when I was seven. The second time I had it I believe it was caused by food poisoning and it was treated by IV antibiotics in hospital. The IV quit dripping so they put a pump on it which eventually led to my lower leg swelling to a circumference of 34.5 inches and blistering severely. Upon hearing the doctors discussing where they were going to cut my leg off I checked out of that hospital and went elsewhere. I still have my leg, with lots of scar tissue in it and thin skin with no hair on part of it, but I can still use it normally. The fourth time I had it I was unable to get to a doctor for five days and was able to keep it from getting worse by drinking pineapple juice and consuming nothing else. It actually improved a small amount by doing that. The antibiotics that they gave me would not clear it up so they switched me to "clindamycin" and that got rid of it fairly quickly. The last time I had it I had clindamycin on hand and used it immediately and it was cleared up in four days. The five times I had cellulitis were over a seven year time span that ended nine years ago. The only thing that I can attribute that to is taking a large daily dose of vitamin D3 (5000iu) since then. Vitamin D3 is known to kill bacteria and viruses. During the influenza epidemic in 1918? the people that improved the quickest were those that spent a lot of time out in the sun and it is sunlight that produces vitamin D in our bodies.
---