Garlic
Posted by Sarahocean27 (Utah, USA) on 10/24/2021 4 posts


I had cellulitis on my neck. It was right over my spine and brain stem so it was really scary. It felt like someone had stabbed my neck with a hot iron. I had been on different antibiotics and none of them had done anything. I drew the line when I started breaking out in a rash and hives all over my body from the horrible antibiotics. That's when I decided to check out Earth Clinic. Thank goodness I did. Garlic! I crushed the garlic with a spoon then put it on the wound and had it on there all night. The next morning it had drained and I felt amazing. First time in a week. Thank you for posting this healing method, otherwise I'd still be in agonizing pain. It's sucked all the infection right out. No more cellulitis. Keep putting the garlic on the infection until it's healed. It pulls all the bad stuff right out. Good luck to you all. Cellulitis is no joke. Healing energies to you.
---
Garlic
Posted by Valerie (Oklahoma City, Ok) on 03/19/2018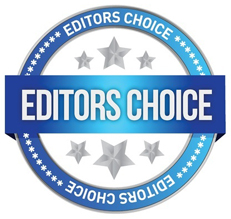 Dog bite & terrible infection wouldn't heal even after 6 days in hospital & on 3 antibiotics by IV.
At home, it took a month still on antibiotics, skin was literally rotting. Each day new rot would form under & around a 1/4 inch humongous scab. Smelled like green rotten meat. Cellulitus/staph arm 3 times swollen.
I minced a couple of cloves of garlic placed it on wound AND OVERNIGHT IT KILLED THE INFECTION NEXT DAY I KEPT PLACING FRESH MINCED GARLIC. KNOCKED IT ALL OUT!!!!!!!
U can place minced FRESH garlic any place on your body, open wound or not. It will absorb thru skin.
---