Multiple Remedies  
Posted by Cl503 (Oregon, US) on 07/18/2014


I felt an oncoming yeast infection, so I thought I'd do a little of everything to knock it out. I drank a couple cups of Pau d'arco tea, lots of garlic (the candida cleanse formula) tumeric, yogurt and what I really think did it... GSE. I took about 10-12 drops in about 12 oz of water. I took all of this within the span of an entire day, and by the end of it, I felt like I had a bad flu. Terrible body aches that woke me up, night sweats, headache, no appetite. This lasted for about 2.5 days. The only thing that helped mildly with the pain was vicodin (had it from wisdom teeth exaction)
I had candida coming out of everywhere.. it was nasty, but I knew it worked. Afterward I felt fine but am scared to take GSE again, at least that much. Start slow
Replied by Timh
KY
07/20/2014

---
Posted by Maggi (Gauteng, South Africa) on 02/14/2013


CANDIDA with complications/ heart palpitations / sleep apnea: Good day, I have emailed Ted a week ago but have not yet received an answer. I would like to get some feedback from the forum on the Methylene blue causing extreme dizziness and the insomnia / extreme fatigue issue / sleep apnea issue which he has for more than 2 years.
We have identified that Methylene Blue causes the extreme dizziness, but I'm not sure why. Should he stay off from it completely? MB has so many benefits (I'm using it myself) and want to know if he can start using it again at later point in time.
My son has had Candida for 15plus years. He started below remedy about 9 days ago. I believe he has systemic candida. The last 3 yrs he has difficulty sleeping with symptoms of sleep apnea. He hasn't been tested for sleep apnea yet, but he also stops breathing while awake for +/- 20 seconds which is followed by difficulty swallowing and has to drink water.
Extreme chronic fatigue due to lack of sleep, irregular heartbeat / palpitations are current symptoms. He also started to get pains around the heart. After a week on the candida remedy, he is feeling more tired, but of more concerns is that the dizziness and brainfog has increased as well.
He is currently taking:
Alkalizing formula: Lemon with BS and BS in the evening before he goes to bed
Lugols Iodine : 5% mouth wash 3x per day
Cream for Candida rash around mouth : Coconut Oil with Lavender essential oil
Borax- 1/8 to 1/4 tspn in one litre water
Camelia Sinensis Drops: (Green tea extract) 10-15 drops x 3
SOLAL anti-parasite ( 6 capsules per day containing Golden seal root (Hydrastis Canadensis) 400mg, Wormwood (above ground parts) (Artemisia absinthium) 500mg, Pau D'Arco Inner Bark (Taheebo tabebui) 500mg, Black Walnut Hull (Juglans Nigra) 1000mg ) He has been using this for 3 weeks.. There's a week left to complete the course.
Methylene Blue 0. 1% 4-6 drops 2x daily
Vitamin C
Magnesium Chelate 450 mg
Zinc gluconate
Selenium
Vitamin B3 nicotinamide 100mg 3x p.d.
Milk Thistle with dandelion
Molobdenum: He is not using this due to difficulty obtaining in quantities more than 10mcg. It's also combined in general vitamin products.
I would appreciate it if you could review the above remedies he is currently taking and advise if we are on the right track, and if you believe that the symptoms mentioned I.E. Heart palpitations, sleeping problems, etc could be linked to the Candida and proper remedy for sleep problems. I am especially worried about his heart and increased dizziness.
Your valuable insight and advice would be highly appreciated. Greatest gratitude.
Maggi
Replied by Ec Fan
Houston, U.S.A.
05/07/2013

---
on 05/03/2012

I was reading on the internet that candida is very hard to kill because when feels that is been attacked spreads spores and those spores you cannot kill them and also say that candida is very smart and it can mutate itself and become immune to the remedies we start using so I will subject to kill it by not giving any sugar for more than a month and then when she is weak then attack it with all the remedies we now like garlic pills, apple cider' baking soda, oregano oil , lemongrass. Graepfruit Seed extract, coconut oil, sweet basil extract, colloidal silver, bentonite powder, olive leaf oil, all this above kill candida to. I suspect it is better to weak it before that way you don't give it a chance to mutate good luck to all.
---
Posted by Ms. Couper (Toronto, Ontario, Canada) on 03/16/2012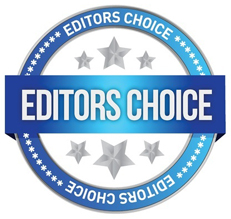 I had suffered from candida for nearly 30 years. As the years went by I have friends who have been on too many antibiotics or had a bad diet and started suffering from it as well. I am overwhelmed at the number of people I meet who have digestive problems now. I started giving my friends a rotating supplement program that I use myself. I sourced out the cheapest suppliers, used only the best supplement companies and put the rotated supplements in an easy weekly pill box. You should do a strict full blown cleanse first as this is the maintenance regime. The rotation is something like this:
(week 1)
Mon - olive leaf extract
Tues- l-glutamine
Wed - sporogenes (probiotic - no need for fridge)
Thus - grapefruit seed extract
Fri - caprylic acid capsules
Sat- garlic capsules
Sun - berberine
Week 2
Mon - Pau d`arco etc etc....
If you want me to send you my regime ... Let me know. I think I have been just as frustrated as the legions of people who have severely suffered from candida... Left to our own devices to sort it out without the help or support from regular MDs. I will send it to you at cost. Not in it to make a profit - just want to help out wherever you are in this world! .
Replied by Diane
Austin, Tx
07/15/2017

---
Posted by Bianka (France) on 09/13/2011


Hi All, I take apple cider vinegar 4 drops with tsp honey bit of warm water to stir then add cold and knock it back only once a day it has helped my bad back no end but why would anyone want to take their concoctions more than once a day - anything that is taken too much is not good for you.
I also take quarter tsp of Bicarbonate of soda in half a glass of water for my heartburn when it comes on which is about once a week now whereas before I lived on rennies - then the doctor put me on some sort of antacid tablets that had side effects like putting on weight. So I stick to carrying my bicarbonate of soda in an old tablet bottle.
Re CANDIDA - I got rid of mine that I had had for years on and off with the following:
2 -3 half capfuls of Aloe vera (cranberry flavour) juice (this is like a weed killer for yeast) 1 -2 acidophulus tablets (10 million per capsule) as the 4 Billion suggested capsule gave me a temperature. I gave up all sugars, all yeasts incl alcohol except Apple cider vinegar, and gave up mushrooms as suggested in the candida book - this I did (and noted on paper each day my headaches etc) I did this for 3 months suggested and all my ailments went away now I keep aloe vera in the fridge for when I need it (opened it only lasts a month) and always keep taking my acidophulus tablets 1 or 2 a day - they are the good bacteria that is suppossed to be found in Actimal and Yogurts and Yacult except that the later 3 things have sugar in them and make you fat hence contarindications.
I now take Selinium tablets - antioxidents once a day and a squirt of lemon juice also antioxident to ward of colds - I watched a documentary that said that oxygen oxideses our body like rust and therefore we should all be taking antioxidents because of this and the chemicals in the air.
Look after yourselfs and don't overdo your concoctions but personally I would do things over a course of a month or 2 -3 only and if it does not clear up then think again.
---
Posted by Randy (Jersey City, Nj, Usa) on 01/27/2011

I have areas on my face, primarily the sides of my nose and between my eyes, that are very prone to pimples and even some cystic type acne. Had this for at least 15 years now, since puberty. The ones on the sides of my nose seem to be there permanently :( Sometimes they get better for a bit, then come back.
i have been trying using coconut oil, ACV, and H2o2 with miminal results. My theory is that they are pockets of candida (i have a systemic issue that I am treating). can anyone suggest a *strong* topical remedy? thank you!
Replied by Patricia
Miami, Fl
01/28/2011

Replied by Randy
Jersey City, Nj, Usa
01/28/2011

---
Posted by Robyn (Lavaca, Ar) on 01/14/2011


First off, I would like to thank Earth Clinic!!! You may have saved my marriage! I was at my wits end with my husband. He has been in an ill dispostion for years. He has really bad depression, no concentration (he says his brain just feels foggy all the time), he has gained weight, he is now 330lbs! His depression comes along with a bad temper and extreme mood swings. He has always been like this, since I met him ten years ago but the past 2 years has gotten really bad. Well, I decided to treat him naturally for his depression since I have sucessfully treated myself naturally for different things over the years (haven't been to a docter in probably 15 years aside from The prenatal care and delivery of our 2 kids). I started giving him St. John's Wort, fish oil and a good multi vitamin. It helped slightly but was not enough for me to keep putting up with it. So about 2 days ago I started doing more research and found out about Candida. I have gone through this with my dogs so I was slightly familiar with it. Anyways I found a test to take to see if you have it! My husband definately has it! I think he was born with it! His mom seems to have had the same symptoms most of her adult life. His symptoms are; Chronic Athlete's foot (it's so bad, his feet are covered with probably a good 2 inches of solid callus. ), his armpits are brown with major pimples all over them, itchy anus, itchy ears, itchy and raw belly button, his belly is huge and hard, extreme gas and bloating, extreme appetite, horrible breath and body odor, acne on his rear, recurring jock itch, constant headaches, recurring bronchitis, joint and muscle pain, foggy vision And as mentioned above major mood swings, depression, anger problems... the symptoms can go on forever.
Well he had already agreed to go on a diet to lose weight because I am only 120lbs and it was becoming a real problem for me. It may sound superficial but it is causing real problems for me in the bedroom dept. Because his weight on top of me truly hurts. So I have now eliminated all sugars and refined flours and grains temporally. I plan to reintroduce whole grains after we've gotten the Candida under control. I have also started to give him fresh lemon juice with baking soda, fresh crushed garlic and warm water 3x's a day. Today I am going to get him som VCO and good pro-prebiotics. I really hope all this helps because I truly feel he has this so bad he could die soon from it if not treated immediately. He is only 29 years old and he is just miserable! And so is everyone else who has to live with him!
Anyways I have a few questions. First, should I be treating myself, my children and my animals also? My son, who is 4, Has bumpy, rashy arms, mild asthma, recurring broncitis and Gets thrush about once a year, usually after taking antibiotics, but is quickly cured with nystatin and lots of yogurt. He also had thrush for the first 6 months of his life, which I believe was due to the major iv antibiotics he was put on immediatly after birth (my water broke 2 days before he was delivered, it was a precaution). My daughter who is only 2 years old has mood swings compararable to a menapausal woman. I'm not exaggerating at all about her temperment, it can be unbearable at times. Second, does anyone recommend anything else for my familiy's condition? I must get rid of this monster afflicting us!
Thanks again Earth Clinic! I hope to reply back soon with good news!
Replied by Wisconsin
Eau Claire, Wisconsin
01/17/2011

Replied by Robyn
Lavaca, Ar
01/17/2011

Replied by Rachel
Gloucestershire, Uk
07/11/2012

Replied by Timh
Louisville, Ky, Usa
07/12/2012

Replied by Rachel
Cheltenham, Gloucestershire
07/19/2012

Replied by Lisa
Thousand Oaks, Ca, Usa
07/19/2012

Replied by Rachel
Cheltenham, Gloucestershire
07/20/2012

Replied by Lisa
Thousand Oaks, Ca, Usa
07/20/2012

---
Posted by Rick (Pasig, Philipppines) on 11/14/2010

Good day sirs. Ive been suffering nearly three months now. I had this due to rampant use of antibiotics, few months back, currently im using the the following remedy. Garlic and Cayene pepper - occasional
Grapefruit extract 3 x a day
Milk thistle - 2x aday
L-glutamine - 1x a day
Power herb, to help my immune system - 1x aday
Pau d arco - 2x aday
3 ltrs of water with lemon daily
Olive oil-occasional - 1 spoon a day
Yeast destroyer table from UK - 2 x aday. Consist of herbs etc
Ascorbic acid vitamins 1X aday
Now im planning to take multi vitamins, but most of them consist of the following ingridients, citric acid, corn starch, beta carotine. Follic acid, is it possible to take that? as I know those are not allowed to be taken if you had these condition, please do help, I need a guidance, I wish to end this long battle, im thin like a stick now, due to my diet, help please...
Replied by Izzy
St. Louis, Mo, United States
11/15/2010

Replied by Livia
The Woodlands, Tx
11/18/2010

Replied by Ricky
Pasig, Philippines
11/19/2010

---
Posted by Mira (Oshawa, On) on 12/17/2009

Hi there, I started oil pulling with sesame oil about 10 days and it has been great so far. After 2-3 days, my BM increased and I got worried about my gluten intolerance but figured out it was the effect of oil pulling. I am also experiencing a sinus mucus draining so for the first days, I even quit my sinus rinse because my sinus was getting cleared with oil pulling. Now, things have changed. Anyway, on this forum I learned that coconut oil is another great oil and that I can also take it internally. I researched and now have a nice jar of coconut oil. All my life, I had issues with my digestive system and I started having reflux at age 12 maybe before.
I took a table spoon of coconut oil and wow what a bad nausea I experienced! It kept me away from food yesterday.
Today, I took baking soda in water before breakfast (thanks Ted) and had breakfast about 20 minutes later. I started eating cucumber one of the rare food that helps me with acid reflux. But had 2 small slice of gluten free bread with olive oil and almond better.
I really want to do something about candida because it can only be that that is keeping me behind. I am gluten free for 3 months and even though I feel much better I still don't have all my energy back.
I don't use sugar anywhere but I love fruits. My favourite fruits of the moment are pommegrenade, pinneaple and banana. I tried other fruits too. I have heard tht the diet for candida means no fruits at all. Is that right?
How long should I stay away from them?
I don't mind a paleo diet aka veggies meat with some rice because that's how I feel the best. Almost anything else causes me reflux as soon as I have more than 3 spoon and sometimes even with very little food.
Here is my plan when I start my candida treatment:
-Take things slowly and then increase treatment
-Use coconut oil, oil of oregano, garlic, cloves, ginger and a few other things I read about.
-Alkalize my system by eating veggies like kale, cucumber celery lemon. I love the juice I make with kale cucumber and pineapple with lemon but don't know if pineaple will be a bad choice since it is a fruit.
-I snake with nuts like almond and seeds like sunflower seeds. I wonder if I should avoid the salt I know it is as good as non salty. Also, should I avoid pistachio because they are acidic and not like almond.
I also have reaction to different foods unless it is not the food but the combination. So I am thinking of eliminating eggs, soya, corn, caffeine whiteners I tried even almond milk and coconut milk. It is ok the first time but because I like having my caffeine after my meal, I ended up having reflux.
Any of suggestions will be appreciated. I need help with the coconut oil and how I can stand keep using... I never like its smell. Also, can I mix all the ingredient like coconut, oil of oreganno, garlic, clove etc and use it as a one time treatment? I drink chai tea where I put cardamone and cinnemon with clove are these other spices good for candida? These days even black tea can give me reflux should I stop the tea too?
Sorry for the long message and thank you.
Replied by Marcin
Toronto, Canada
12/28/2014

Replied by Bill
San Fernando
12/28/2014

---
Posted by N Jo An (Atlanta, GA / USA) on 03/17/2009


Greetings to all whom may read this. I am very frustrated to the point of tears. I have been struggling with candida yeast for 35 years. I just diagnosed myself in February of 2009 after going to the thousandth doctor to tell me my body is attacking itself and all they can give me is Hydroxzine and a bunch of other stuff that dont even control the itching. I have gotten the ACV, Cream of Tartar, H202, cayenne, garlic I have been taking it all. I need relief and I am so tired of reading "I got the cure" but you got to pay for it. Thats ludicrus! I dont have the money for all these darn books all I want to know is how to stop this itching and hives its driving me crazy. For once it would be nice if someone who truely wanted to help would state these foods contribute to Candida yeast and use this this many times a day to starve it. I cant stand to buy another book. I want cold hard facts and side effects. I know the body should be akaline not acidity and cream of tartar is acidity. so is ACV I understand this site speaks from those who it has helped. So if it doesnt help then what for me? If anyone can be more informative and detailed i really would appreciate it.
Replied by T
Maryland, USA
03/17/2009

Replied by Rick
Montreal, Quebec, Canada
03/18/2009

Replied by Daisymae
Madera, Ca
08/18/2009

Replied by Lisa
Coto De Caza, Ca
10/20/2009

---
Neem  
Posted by Andrew (India) on 06/11/2015

I was suffering from a lot of "candida" problems and tried all possible remedies from vinigar to h2o2 and even bleach, to no longterm relief. After coming to India I was told by someone NEEM was a secret cure for most candida issues. I am currently on neem pills (google It) very inexpensive. I started with 1 pill after a week 2 pills and now 3 pills a day and sure enuff the candida is dying away. I want to share this with all of you suffering from candida and wish you a healthy happy life.
Remember you will need to take activated charcoal pills (available at drug store) in the begining to balance the dieoff symptoms. After your blood becomes saturated with the neem your blood will become antifungal. :)
Replied by Om
Hope, Bc Canada
06/12/2015

---
Niacin  
Posted by John (Jacksonville, Nc) on 09/21/2010


After taking 50mg of niacin several times a day, my mouth-focused candida is much better.
I make sure to keep it below 1000 mg/day. Undecylenic acid was recommended along with niacin, but I cannot find it at the stores. My mouth had geographic tongue, and sores all everywhere and especially after eating certain sugary foods things got tender, but now that I'm eating these niacinamide supplements, I can eat whatever I want again, and the big sores are gone and my tongue is back to normal. If I feel it starting to flare up, I chew up a pill and rub the niacinamide all over my tongue and lips and I can feel the fungus dying, and everything returning to normal. After months of suffering, I'm so glad to have it so much better, not perfect, but I just started 2 days ago, so what can we expect.
Replied by Tom
Regina, Sk
09/22/2010

---
Niacinamide  
Posted by Grace1 (Pdx) on 05/05/2017


NICINAMIDE HELPS ELIMINATES CANDIDA
Some doctors in Montreal found Niacinamide to be a potent fungal and aspergilla's killer. It basically kills Candida infections/pathogenic fungi. This of course is something genuis Ted already knew. Niacinamide is especially effective against candida. The human equivalent dose was 35 mg and it was only administered only once. A second dose of Niacinamide was given 8 hour later. However, even a single dose was effective. While this dose is on the high end for niacinamide, for most people it would still fall under 3g, which is what mainstream medicine officially considers the upper safety limit for niacinamide. Niacinamide can cure Candida infection with a single dose. I think taking caprylic acid a before to first dissolve biofilm and then take Niacinamide and I also took two a dissolved aspirin in a glass of water and took it with the niacinamide this was a strongly effective way to go after it. Of course the obvious stuff which is be on the anti-fungal diet, helps and expect a die off so do gentle detoxification to assist the body in the process of clearing and healing.
---
Nystatin  
Posted by Jerome (San Francisco, CA., US of A) on 03/10/2009


TRUST ME, THIS IS ABOUT CANDIDA...
I didn't get over my illness until:
1) I discovered that I had been living with intestinal parasites. My physicians didn't believe that I was ill at all. They didn't want to waste their time and resources testing, don't you know. I was so happy to have them *diagnose* the animalia I presented to them in a box.
(a) the parasites, worms, protected themselves by secreting a biofilm which is both immunomodulating and immunosuppressing. Do you honestly believe my physicians knew / told me that?
2) My physicians explained, (ie., LIED), to me and explained that I had "IBS". Try googling the two words: "IBS" and "TRASHCAN DIAGNOSIS".
(a) "IBS" is a catch all *syndrome* which physicians use to substitute for real medical diagnosis, given that they do not have the time, inclination, energy or desire to solve your health problems for you. They have other things to think about.
3) Once I discovered, after nearly two decades of living in a near constant state of hopelessness, that there was an alternative, legitimate community of health care providers known as alternative, holistic, integrative and herbal medicine, I decided to take the initial plunge into the world of colon hydrotherapy.
(a) This felt great.
4) I went on a candida free diet. I went to an alternative health clinic. I paid $40 for a refrigerated, very fine grain powder, mycostatin. In 3 weeks, I was 85% better. I can now eat fruit, veggies, grains, eggs, etc.,. I had not eaten these things in over a decade. How awful is that!
5) I returned to my HMO with the good news. They were upset. Pissed off even. They couldn't believe that I would BETRAY them like that! How dare I go outside of my HMO! I had gotten off their hook!
(a) I visited a gastroenterologist at my HMO, for kicks. I asked him to take a look at the word, nystatin, which is the generic form of mycostatin. He had never heard of it before but he was willing to do what I asked. It turns out, my HMO's database stated that NYSTATIN WAS INDICATED IN THE TREATMENT OF IBS. Funny thing is, nystatin is a broad spectrum antifungal. And very, very few doctors in mainstream medicine are using it to treat IBS. I met a woman suffering from the same thing I had. She gave me the name of her gastroenterologist. Same dude. I asked her if he had given her a prescription for nystatin. She told me, "No, what is that!"
And so it goes...
Replied by Paul
Harrisburg, Pa
01/05/2011

Replied by Tim
Oc, Ca
02/09/2011

Replied by Indigo
Dallas, Texas
09/19/2011

Replied by Cleo
Orlando, Florida
05/19/2012

Replied by Stella
Brooklyn
07/08/2012

---
Oil Pulling  
Posted by Shelawford (Richmond, Virginia, United States) on 10/04/2012

What exactly is oil pulling. Would this be helpful in getting rid of candida? Thanks for any help.
---