Hydrogen Peroxide
Posted by Anne (Telford, U K) on 06/21/2012

A friend suffering lung cancer advised me to try HP, saying how much better he felt generally. Will it be safe to give my husband who has Myeloma?
---
Hydrogen Peroxide
Posted by Betty (Neosho, Mo.) on 05/14/2012

I have been told I have pancreatic cancer. I am going to start the 35% hydrogen peroxide orally til I can find someone to treat me through the veins. Thank you for all the info you have given me. I will keep you all posted on how I do.
---
Hydrogen Peroxide
Posted by Lou (Aransas Pass, Tx) on 03/12/2012


I started taking H202 (food grade) November 11th 2011, I was told my throat cancer was fatal, nothing could be done. Today I was told not only the tumor but also the cancer is gone, no sign of it. You nay sayers can do as you wish, don't listen to us lucky people that feel better than we have in years. But if you do use it, follow the instructions, don't use the cheap stuff you get at local stores, use food grade only. Read up on it, my wife bought this and gave me the max dose, heck we were told I had less than a month, how could it hurt?Now with today's news we can start planning trips we thought would never happen.
---
Hydrogen Peroxide
Posted by Mandy (Theodore, Al, Usa) on 01/09/2011

Yesterday, I posted a question about my husband's gastric and esophagul cancer, asking about ACV. I meant to type H2O2, as that is what is used to conquer cancer. Please answer my question if possible. Also, if there is anything that will help with my obvious mental and physical exhaustion, please let me know.
Replied by Deb
(Melbourne , Australia)
01/09/2011

---
Hydrogen Peroxide
Posted by Kenny (Teesside, Uk) on 03/02/2010

hi, my father has had a kidney removed due to cancer and is interested in using h202, can anyone advise on how much and how often? He is also interested in using apricot seeds, again how much and how often. he is now not getting any other treatment as they say there is nothing else they can do for him, any help will be greatly appreciated, thanks kenny.
Replied by Lisa
(Thousand Oaks, Ca, Usa)
03/03/2010

Replied by Lita209
(Sanford, Fl, Usa)
03/03/2010

---
Hydrogen Peroxide
Posted by Tn.dave (Knoxville, Tn.) on 08/11/2009


H2O2 for Cancer
Don't get too excited about this being a cure all. I have completed the full regimen from 3 drops 3 times a day up to 25 drops 3 times a day and then stayed at 25 times a day for an additional 4 days before reducing all the way back to 3 drops 3 times a day (which is recomended as a maintenance dose) I did this for prostate cancer as a way of "doing something" while the fight is on with the insurance co to pay for treatment. After some 47 days (and those 25 drop days were really hard to take) my latest psa test came back @ 4.2 from 4.4 Not a very good result in my view. It was an option to stay at that 25 drop level for 1-3 weeks for "serious conditions" and then back off. I just couldn't do it.
---
Hydrogen Peroxide
Posted by Kiran (Mumbai, India) on 04/29/2009

hi my name is kiran im from india,my sis is suffering from breast cancer now she started taking h202 from the last 1 months now her lump become little small but now she stared problem of bleeding since 2 months so its the sign of dead toxin coming out or we have 2 consult 2 gynacologist .she is having very bad pain in stomach .can u tell me by using h202 uterus cancer or ovary cancer is cured pls reply me fast as im waiting for ur reply .thanking u ......
---
Hydrogen Peroxide
Posted by Bernard (Royal Oak, MI) on 01/24/2009

Here's is what a lady says she does with H2O2. Every day for 2 years: 3 times a day nasal spray. Drinks purified water with food grade H2O2 (8 drops per 12-fl oz. Use cotton cloth soaked with H2O2 (3%) over the counter bottle in shower for neck and under the arm glands (hold for 5 minutes) Also, on paper cuts on hands too! Weekly: Soak in bath tub with 3% H2O2 on abdominal and upper Chest (lungs & heart for one hour. To be cancer free.
---
Hydrogen Peroxide
Posted by Tara (Los Angeles, California) on 05/31/2007


I just called my uncle to tell him about hydrogen peroxide (who has throat cancer, though it's in remission), and, I got all excited about it--that I had read here that it had cured some people's cancers, etc, and he just laughed, then said, "Tara--that's why my cancer is in remission."
He said he had stumbled upon this treatment accidently, when 20 years he swallowed some hydrogen peroxide (not on purpose) while brushing his teeth one day.
Then he said--"it just made me feel better, so I continued to do it".
Since then, he's been drinking one 16oz glass of water with a little hydrogen peroxide every day for the last 20 years. He said even though he still has a tumor, it hasn't changed since he started this treatment, and like he said, he's still alive. (The doctors are "baffled", because they think he should have died a long time ago.) [I wish we could hold some kind of conference to exchange these stories--you don't know me, and I don't know you, but if you knew me, you'd know, that I was only writing this because it's the truth, and I'm writing it in the hopes it might keep someone else's loved one alive after a diagnosis of cancer for 20 years too. It's so crazy to think about it (because it counters everything we've grown to believe), that I still have a hard time things like this myself, but after reading about this therapy, then talking my uncle--a lot more lives could be saved if we dropped the propaganda and started having open discussions about human health, irrelevant of money and power--]
---
Hydrogen Peroxide
Posted by Cindy (Austin, TX) on 01/15/2007


My friend who cured his cancer (huge 2 grapefruit tumor in stomach) used food grade h202 in a bath (2 cups per bath) and soaking in it (not eyes) for 20 minutes to infuse vessels with oxygen. this combined with ozone water 2x's a day, diet and exercise and he has eliminated cancer. Do you know of any other people using Hydrogen peroxide (food grade) this way?
---
Hydrogen Peroxide
Posted by Bill Munro (Waterford, Michigan)


I have been inhaling 3% peroxide for over 13 years. And had a bout with Melanoma and Prostate cancer at the same time. At no time would I let anything like a salve be on my open Melanoma because that would take away the oxygen needed to heal from the outside. The peroxide I inhale would supply the oxygen on the inside. I increased the times that I inhale the peroxide into my mouth to 7 or 8 times a day. I used a nasal spray pump. With each inhale I would pump the pump about 10 times. This went on for four months. I now pump 5 times with each inhale and 7 inhales every day. My EKG says I am clean now.
"Hydrogen Peroxide is the most over looked chemical used by man. New uses of it are coming to light every day. Bad bugs be they, in your garden or your body, they cannot live in an oxygen rich environment.
At 69 years old my muscles were so tight that to get out of bed I would lay on my stomach and back out on to the floor, push down on the bed and stand up. I knew there was something to correct this bad situation. One morning while having coffee with a friend, I noticed he had brought a small stack of books with him. Being curious, I asked if I could look at the books. The one that stood out to me was "O2xygen Therapies". As I was scanning it, it became more interesting to me. I asked him if I could take it home. It was a week before returning the book. Being convinced Hydrogen Peroxide was what I was looking for, it was now going to into my system? The book gave three choices. Put 8 to 10 drops in an 8 oz cup and drink it, four times a day. Next was, put a pint of 35% in the bathtub and soak for 1 hour once a week. Or go to a doctor for intravenous infusion once a week. None of these had any appeal to me.
After a week or two I decided that the easiest, and most efficient way was to inhale the 3% peroxide into my mouth and on into my lungs. I just happened to have a "Nasal Spray Pump" (see sample picture below). I dumped the contents out, put in the 3% peroxide as it comes from the drugstore. Now, how many times do I pump? I settled for one pump per inhale, and 4 times a day. That went on for about a month. As I was laying down for a short rest, I noticed that I was breathing freely. No forced inhale or exhale. That was the first thing that I noticed while inhaling the peroxide. I then changed the time when to inhale the peroxide. Now I inhale 2 times in the morning and at night. While deep inhaling I pump the pump as many times as I can, usually 8 to 10 pumps each inhale. Another thing I noticed was, I sleep all night with my mouth closed. I used to have heart aches that were very uncomfortable, no more.
My wife and I have been inhaling peroxide for 9 years now and no colds, sore muscles, aches or pains. I take no medication or vitamins. I am less than two years to 80 years old. My lungs don't give out when I work in my garden or other things around the house. My house is 160 years old, so the work never stops. Peroxide keeps our oxygen blood count in the high 90's.
One of the first people that used the peroxide as I do was very interesting. He had a low self-esteem. I found out that he was on kidney dialysis. I discussed the peroxide several times with him. Finally one day I went to his house with a nasal spray pump. He opened it and poured out the contents and filled it back up with 3% peroxide. He sprayed it in to his mouth and into his lungs. I said you know how to do it, and I left. Three days later I called him to see if anything had happened. He said that he could breath easier. Four days later he called me, he was so excited all he could say was "It's working, It's working". I asked "What did it do?". He said he was waking up about an hour and a half before normal and that he was coughing up all the bad stuff that was in his lungs. He went back to bed and when he woke up, he said he had not felt that good in years. From that time on his spirit was always good and his voice was up beat.
A couple of people told me after four or five years of using the peroxide they stopped. I ask why and both said they did not get sick, and they don't think it was working. You can make that judgement. One friend of ours goes to the doctor for pacemaker check ups and the doctor tells him the peroxide will not help him but it will not do him any harm. He is using his second pacemaker. He has told me several times; if it were not for his inhaling the peroxide he would not be here today.
Bill Munro
Read more Hydrogen Peroxide Cures (including detailed instructions for Bill's method).
Excerpt from The National Post for Wednesday, February 3, 1999
"CLUE TO SPREAD OF CANCER DISCOVERED"
--------------------------------------
"Critical clues explaining why cancerous cells spread, uncovered by a biologist at Queen's University, may have important implications for future treatments, according to a leading international journal. The findings of Dr. Charles Graham and a team of researchers at Queen's University in Kingston, Ontario, published in the current issue of the International Journal of cancer,suggest a link between oxygen levels in cancerous tumors and the spread of the disease to other parts of the body.
"Our research shows that the low levels of oxygen in malignant tumors enhance the ability of the tumor cells to spread," said Dr. Graham. "So by manipulating oxygen levels within the tumor, we may be able to control the spreading of cancer to different parts of the body".
"We took breast cancer cells and put them under conditions of low oxygen and we saw the cells became more aggressive and invasive..."
"To spread, tumor cells must be able to break down and invade surrounding tissue barriers. Dr. Graham's research shows that hypoxia, or low oxygen levels, in the tumor mass plays an important role in stimulating the processes required for metastasis."
- National Post reporter Tom Arnold
Replied by Maie
(Bullhead City, Az)
09/18/2016

---
Hydrogen Peroxide and Baking Soda
Posted by Earth Clinic on 08/22/2021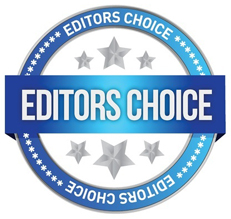 Earth Clinic Editor's Note
We just found this 2007 post from Ted on treating tumors in the hydrogen peroxide section on Earth Clinic and thought it should also be on our cancer remedies page, ergo this duplication. Very interesting.
4/2/2007: Ted from Bangkok writes, "No one uses 1% concentration for internal purposes either. So 3% is way beyond that. In the alternative health field, the maximum is actually 0.5% concentration. Actually and optimum H2O2 concentration was first determined in 1950s by Dr. Reginald Holman by implanting Walker 256 adenocarcinoma tumours. The drinking water for the rat used H2O2 optimum concentration needed to kill the tumors was about 0.45 percent.
Tumours completely disappeared in 15 to 60 days in rats.
Of course, a better way is to add 1/4 teaspoon of baking soda in the glass of 0.45% concentration of H2O2. This can be extended to treatment of almost any kinds of conditions, from viruses, bacteria, microbial infections, pneumonia, tuberculosis, flu, etc.
My own experience of using just baking soda (also increases the body's oxygen) and ascorbate vitamin C for about three weeks for a small tumor to go into remission.
A more effective I think in the future of peroxide therapy is to add baking soda to the 0.45% concentration to normal drinking water since baking soda is alkaline and increases oxygen, while the peroxide furthers this natural increase.
Ted
Replied by Peter
(Chicago)
08/23/2021

PineTreeLady
(Dunedin FL)
08/29/2021

Replied by Kelly
(The Netherlands)
02/24/2023

---
Hydrogen Peroxide, Blackstrap Molasses
Posted by Phantom010436 (Singapore) on 10/31/2010

Cancer cells cannot survive in oxygen rich(hydrogen peroxide) and alkaline(blackstrap molasses)environment. Does anyone have experience in using hydrogen peroxide combine with blackstrap molasse to make a more powerful cancer killer?
---
Information
Posted by Alain (Ottawa, Ontario, Canada) on 06/15/2011

Two good movies about alternatives ways to treat cancers that big phama doesn't like.
-Rick Simpson • Medical Hemp • Run From The Cure
http://www.youtube.com/watch?v=imz16UhVixw
In the video above, "Run From the Cure - the Rick Simpson Story, " it's suggested that pharmaceutical companies and big business may be withholding a potential cancer cure -- hemp oil -- from the public in the interest of personal profit.
-Burzynski: Cancer Is Serious Business
ABOUT THE FILM:
Burzynski, the Movie is the story of a medical doctor and Ph. D biochemist named Dr. Stanislaw Burzynski who won the largest, and possibly the most convoluted and intriguing legal battle against the Food & Drug Administration in American history.
His victorious battles with the United States government were centered around Dr. Burzynski's gene-targeted cancer medicines he discovered in the 1970's called Antineoplastons, which have currently completed Phase II FDA-supervised clinical trials in 2009 and could begin the final phase of FDA testing in 2011-barring the ability to raise the required $150 million to fund the final phase of FDA clinical trials.
When Antineoplastons are approved, it will mark the first time in history a single scientist, not a pharmaceutical company, will hold the exclusive patent and distribution rights on a paradigm-shifting medical breakthrough.
Antineoplastons are responsible for curing some of the most incurable forms of terminal cancer. Various cancer survivors are presented in the film who chose these medicines instead of surgery, chemotherapy or radiation - with full disclosure of medical records to support their diagnosis and recovery - as well as systematic (non-anecdotal) FDA-supervised clinical trial data comparing Antineoplastons to other available treatments—which is published within the peer-reviewed medical literature.
http://www.burzynskimovie.com/
http://www.yesweekly.com/triad/article-9521-winston-salem-filmmaker-makes-waves-with-award-winning-medical-documentary.html

Alain
Replied by Francisca
(Michelbach-le-bas, Alsace, France)
06/16/2011

Replied by Andreea
(Grimsby, On, Canada)
06/16/2011

Replied by Cindy
(Cochrane, Wi)
06/17/2011

Replied by Missy
(Ny)
06/17/2011

Replied by Carly
(Seattle, Wa - Usa)
06/17/2011

Replied by Debbie
(Melbourne, Australia)
06/18/2011

Replied by Rob
(Manhattan, New York)
06/18/2011

Replied by Carly
(Seattle, Wa - Usa)
06/18/2011

Replied by Francisca
(Michelbach-le-bas, Alsace, France)
06/18/2011

Replied by Francisca
(Michelbach-le-bas, Alsace, France)
06/18/2011

Replied by Carly
(Seattle, Wa - Usa)
06/18/2011

Replied by Rob
(Manhattan, Ontario)
06/19/2011

Replied by Carly
(Seattle, Wa - Usa)
06/19/2011

Replied by Francisca
(Michelbach-le-bas, Alsace, France)
06/19/2011

Replied by Francisca
(Michelbach-le-bas, Alsace, France)
06/19/2011

Replied by Rob
(Manhattan, New York)
06/20/2011

Replied by Carly
(Seattle, Wa - Usa)
06/19/2011

Replied by Carly
(Seattle, Wa - Usa)
06/20/2011

Replied by Rob
(Manhattan, Ny)
06/23/2011

Replied by Rob
(Manhattan, New York)
06/23/2011

Replied by Carly
(Seattle , Wa - Usa)
06/23/2011

Replied by Lisa
(Thousand Oaks, Ca, Usa)
06/24/2011

Replied by Rob
(Manhattan, New York)
06/25/2011

---
Iodine
Posted by Vicki (Tucson, Usa) on 01/02/2011


I have been treating my skin cancer with iodine and it is working.
Replied by Robert S.
(USA.)
08/30/2021

---