Deep Sleep  
Posted by Sara (Rochester, Ny) on 03/03/2010


i have to say, this really works. i always wake up in the middle of the night and i still do, but with the castor oil on my eyes, i'm so groggy i fall right back to sleep...love it!
---
Posted by Robin (Rural, VA) on 11/03/2008


This is amazing. I have been on a quest for a good nights sleep, which didn't include medications, for several months. I fall asleep in a reasonable amount of time, but wake up several times, sometimes for a few hours at a time. I have tried everything posted on this site, but the Castor Oil works! My boyfriend laughs at me and my crazy remedies. Well he has insomnia too, and I'm sleeping through the night. Does anyone have any ideas about why this works?
Replied by A
Chennai, India
07/25/2009

Replied by Jen
Maryland
02/18/2016

---
Posted by Parag (Grand Rapids, Michigan, USA) on 10/29/2008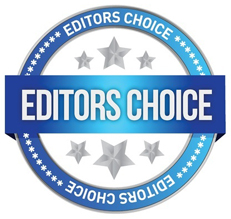 Castor oil is great to get that deep, restful sleep. Apply about a drop of castor oil to your eye lids only. It is okay if it enters your eye. This is the normal, regular castor oil you get at the stores. Initially you will fall to sleep the moment you hit the bed. So make sure you are ready to sleep when you use it. If you plan to sleep only 3 to 4 hours, i.e. not you full normal sleep, do not use castor oil as it will make getting up very difficult indeed! I use it when I have anxieties or when I find it difficult to sleep. I and my wife have been using it for decades now.
Hope it helps you too. Wish you sweet dreams!
---
Replied by Lucy
Far Rockaway
08/12/2013

Dogs  
Posted by Francine (Playa Del Rey, Ca) on 07/19/2008


I wanted to share my experience with castor oil. One week ago I discovered a large lump on the throat of my dog, the size of a golf ball. Remembering I had found info about castor on your site, I quickly started aggressively applying it to the tumor. I personally have been brewing and drinking essiac tea for years. I keep the left over sludge and started putting that in my dogs food. Remarkably, the tumor is now gone. A little of a week has passed and after applying the castor oil almost 5 times a day. Thank you so much. On a side note, I have been using the oil on my face for beautiful skin, on my strained veins on my legs, which have been disppearing, and my mother in law's dog with tumors also as well as an enlarged liver, has been applying it to her dogs tumors and liver area, after a visit to the vet, the second tests showed the liver had shrunk to normal.
Replied by Theresa
Glendale, Az, Usa
03/10/2010

Replied by Cheryle
Palm Springs
10/09/2016

Replied by Suseeq
Sydney, Australia
10/10/2016

Replied by Mama To Many
Tennessee
10/10/2016

---
Posted by Jes (Alloway, NJ) on 08/14/2007


I am not sure if i read this cure from this site or not but if i did i want to thank whoever it was that posted castor oil as a substance to shrink tumors in dogs. it really really worked! my vet told me that the lump on my dog's paw was a non-cancerous tumor and that it should be removed because there is not enough skin on the paw to stretch for the growth of the tumor. i decided to see if there was any way i could shrink it before i decided to put him under for surgery. and so i tried the castor oil twice a day for three days and and the tumor is gone, with the exception of just a little left over skin that stretched from the growth of the tumor, its completely gone!!!! i spent $2.59 on castor oil instead of $200 for surgery. plus i saved my 10 year old boxer from having to go under for surgery.
Replied by Michelle
British Columbia
01/25/2017

Replied by Denise
Westboro, Ma
04/27/2017

Replied by Denise
Westboro Ma
04/28/2017

---
Eyes  
Posted by Rsw (Ohio) on 01/11/2016

I am a fan of the advice to put hexane free castor oil in the eye for dryness. However, I had a lingering anxiety about the safety of doing this. A pharmacist and my own doctor had reservations. So today, when I was seeing an opthomologist (MD) for a checkup, I asked if she thought there was any problem with using castor oil in the eyes to relieve dryness. She said she felt there would be no problem with it.
Replied by Tikell
Monterey County
03/27/2016

Replied by Deb
Florida
03/27/2016

Replied by Peggy
Tn
02/02/2017

---
Posted by Mama To Many

(Middle, Tennessee, USA) on 05/31/2013

My teenage son was doing some woodworking yesterday and got a piece of wood in his eye. He was outside for another hour before he came in. I think the piece of wood had absorbed the fluid on his eye because now it was stuck to his eyeball. It was the size of a pin head. I could touch it but it woudn't move. First we tried rinsing it out with any eyecup I have for this purpose, but it woudn't budge. I put a drop of castor oil in his eye. After a few minutes, the piece of wood was able to move again. We were able to carefully work it to the corner of his eye and remove it. We would probably have not worked with it had the wood not been on the white of his eye. We would have waited for blinking and such to work it to the corner of his eye.
His brother once got some sawdust in his eye. His eye was very irritated. I think the sawdust worked its way out, but his eye was still very uncomfortable. (And he isn't a complainer. ) I tried an over the counter product that was supposed to sooth they eye and it seemed to help. When that has happened since, I just use castor oil. I think it is safer and more natural and also something I always keep in the house.
---
Posted by Citygirl27 (Richardson, Tx, Usa) on 03/20/2013


I use castor oil around my eyes, mixed 50/50 with organic coconut oil as per Bill's remedy. I don't get puffiness or any irritation. Also make sure you are using castor oil labelled as hexane-free.
---
Posted by Cajun (Opelousas, La, USA) on 05/03/2012


I began applying [castor oil] to my eyes nightly, beginning Mar. 2, 2012 for the purpose of providing dry-relief to my eyes, which began to feel dry for the past few months.. Not only has the dryness disappeared, but I just noticed [a few days ago] that my 'floaters' have diminsished.... I normally had 3-5 floaters but now I only have 1-2 and their density has gone from a grayish speck to a transparency... There is no other reason for this to occur... I'm not recommending that this is going to be successful for anyone else, but I'll keep putting CO in my eyes at bedtime.....
---
Posted by Jennywren (Perth, Western Australia, Australia) on 02/23/2012


NAY I'd like to also add to this and say I've been using castor oil for my face and eyes for a couple of weeks and every morning my eyes are red and puffy. Didn't attribute much to it until I woke up with conjunctivitis this morning and started researching.. yes, the risin in castor oil can cause conjunctivitis! :( Will keep going on the face but will avoid the eye area.
---
Posted by Jennywren (Perth, Western Australia, Australia) on 02/18/2012


Castor oil is great for dry eyes and, I've heard, cataracts too. But make sure any castor oil you either apply to the skin or drop in the eyes is cold-pressed, so perhaps try your local health food store. I've been experimenting with castor oil recently, rubbing it on the face, scalp and lash area and my eyes are certainly brighter and bluer. It's been ten days. :)
---
Posted by Jennywren (Perth, Western Australia, Australia) on 02/18/2012

I think it's important to add that castor oil should be cold-pressed if being applied to eyes and skin. It should be available from your local health food store.
---
Posted by Michy (Vancouver, Bc Canada) on 04/14/2011


Thanks for all the great info about castor oil! I have found great relief to my many months of dry eyes and hopefully will be seeing some wrinkes disappearing too!
---
Posted by Sophey (Lax, Usa) on 08/23/2010

Hi I have been using castor oil on my eyes lids with warm compresses, it seems to be better but if I put in my eye it makes my eyes red in when I wake up, I read about sterilized no preservative castor oil eye drops that compounding pharmacy can mix together. I think sterilized drops is important so you don't end up infecting your eye. Anyhow my dry eyes are slowly getting better! I've also increased both Vitamin A and 25, 000 I. U. Of beta-carotene as well as fatty acids. I also read the of the B vitamins is important in treating dry eyes, but vitamin B6 aids in the proper absorption of magnesium. Magnesium assists the body in producing a hormone called prostaglandin E-7, which is necessary for tear production. I also take Vitamin C and D3. Apparently potassium is considered the most important mineral for dry eye symptoms, potassium is usually very low in dry eye patients. This is usually linked to low intakes of folic acid, vitamin C and vitamin B6 along with high sugar consumption. You can take in at least 500 mg per day by increasing your consumption of fruits and vegetables (one banana contains 400 mg). Anyhow perhaps this information will help someone else who is suffering from dry eyes.
Replied by Eva
St. Louis
09/08/2016

---
Posted by Elise (Perth, Wa Australia) on 07/29/2010


I have been struggling with dry eyes all my life. I have always found that if the air is a little too cold or windy, my eyes immediately begin to water uncontrollably. I tend to wear mascara and eyeliner etc, so I would always have black under my eyes which was also rather embarrassing. I would also find my eyes would get red and start stinging in these situations. I heard about people putting a couple of drops of castor oil into each eye before going to bed. I tried this myself. The first couple of nights it can sting a little, but disappears when your eyes are closed. After about a week, my problem disappeared. It also made THE WHITES OF MY EYES WHITER, AND THE BLUE MUCH BRIGHTER! ! ! My eyes now look like my 1 year olds pure, sparkling eyes! Fabulous! My EYELASHES ALSO GREW THICKER AND LONGER within that week. Your eyes naturally have an oil layer. This helps nourish that layer of the eye. You can buy eye drops that are very costly, but the main ingredient in them is castor oil anyway. Save yourself some money and buy castor oil!
---