Eye Stye
Posted by Bee (Mo, Usa) on 09/26/2009


I just wanted to share my success with using castor oil for stys. I frequently get little bumps around my eyes that look like whiteheads, had some particularly irritating ones just on the edge of the eyelid that rubbed the eye. Ouch! I tried the baby shampoo which got rid of most, but some stubborn ones remained so I tried castor oil. First of all it's very soothing and didn't bother my eyes like the shampoo, especially since it was unavoidable to get in the eye bc of location. I just used a qtip and smoothed it over both lash lines and around the eyelid and let it sit overnight. My stys cleared up around 24-48 hours. I kept at it a little longer, it feels nice and hopefully will prevent anymore.
---
Eye Stye
Posted by CHD (PD, USA) on 12/02/2007


STY - CASTER OIL REMEDY -I developed a big sty on my eye, it was in the evening and I did not have any sty medecine, I had read that caster oil would get rid of a sty so I decided to put it to the test, I put the caster oil on with a cue tip, within an hour my stye was half the size, I put some more on before I went to bed, and in the morning the sty had gone all the way down.
---
Eye Wrinkles
Posted by Citygirl27 (Richardson, Tx, Usa) on 03/20/2013


I use castor oil around my eyes, mixed 50/50 with organic coconut oil as per Bill's remedy. I don't get puffiness or any irritation. Also make sure you are using castor oil labelled as hexane-free.
---
Eyes
Posted by Sue (Red Deer, Alberta, Canada) on 05/22/2018

I read that castor oil has a toxic component released (recin). I was thinking of putting it into my eyes at night and I'm double checking. I don't want to cause my eyes further stress.
Replied by Pascal
(Zagreb Croatia)
11/12/2018

---
General Feedback
Posted by Cindy (Illinois, USA) on 05/22/2021 337 posts


The author of the book, The Oil That Heals - Dr. William McGarey - writes, "Our six children have had castor oil applied to various parts of their anatomy so often over the years that they have reminded us that they will put on our tombstones when we die, "Here they lie in spite of castor oil! "
---
Gum Infections
Posted by Cajun62234 (Opelousas, Louisiana) on 10/31/2009


As a proven believer in Castor Oil, the other morning I awoke with a very sore gum in the vicinity of my right canine tooth. A look in the mirror indicated it was blood red, very tender, but no blood excreted when massaging. I generally 'oil' with Sesame Oil, but thought 'Why not try CO?'... Two 20 minute sessions [about 3-4 hours inbetween] and a session at bed time. I excreted all of the 'oiling', but let the CO coating remain in my mouth over night...the next morning it was 95% better; a repeat of the previous day's treatment produced a 100% recovery by the following evening...no redness, no tenderness and a normal, healthy gum..
---
Gut Issues
Posted by K.C. (Portland, Oregon) on 06/25/2007


I have had gut problems for years. (I have an extra-long colon, like twice normal length.) General inflammation, sometimes burning an inch or two below my sternum ( a good remedy for that is pancreatic enzymes), a pointed ache in the gall bladder area (just below right ribs) whenever I ate anything with fat, and a pain in the left lower corner of the abdomen aftter eating. I did an all night castor oil pack and all of these symptoms have disappeared and have not come back.
Replied by Annette
(TX)
09/24/2021

---
Heating Pads
Posted by K.Lynn (Mt. Healthy, Ohio) on 03/15/2009


Warning

I've noticed at reading some of the posts that alot of people use heating pads for their ailments. and that's understandable because heating pads are comforting. But PLEASE ask yourself if your ailment could have an infection at it's source otherwise, you could mistakenly SPREAD an infection. I did this with myself, when I should have been using an ice pack to contain the infection. GOD BLESS!!!!
Replied by Katie
(Seattle, Wa, Usa.)
11/16/2010

---
Hemmorhoids
Posted by Jon (Singapore) on 06/02/2009


I had severe piles (internal) & haemorrhoids (external). Visit to doctor who gave some creams & advised surgery if the haemorrhoids didnt shrink. Read about castor oil and tried it as last resort as I didn't fancy the idea of surgery. A friend of mine who had piles surgery discovered he couldnt control his bowels well sometime after surgery.
Anyway, what i did was to coat the rear area, especially the inflamed tissues with castor oil twice a day after visiting the bathroom. Amazingly, after a couple of days, the area went back to normal and I did not have to go back to the doctor.
I will try castor oil for other various problems that I read about on earthclinic. Castor oil rocks!
---
Hemmorhoids
Posted by Gabi (TORONTO, CANADA) on 02/04/2008


Use Castor Oil to cure hemorrhoid. Make small CASTOR OIL PACK. You can use even cotton ball saturated with Castor Oil. Lie down and apply it to the hemorrhoid. You can walk with it if you have to. It brings very fast relive and swollen hemorrhoid shrinks fast.

Did anybody tried Castor Oil to cure skin or toe nail fungus? It seems that Castor Oil really is one of nature wonders.
---
Increase White Blood Cell Count
Posted by Donna (Aspen, CO)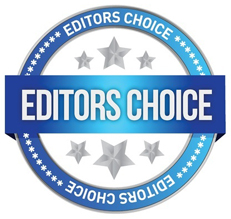 Increase your white blood cell count: rub your whole stomach with castor oil every day. My sister has cancer, and her doctor cannot figure out why her white count is climbing while the other blood counts are falling. He won't believe the castor oil story....hahaha
---
Indigestion, Colic
Posted by Franco08 (Albuquerque, New Mexico) on 12/23/2014


We have been using castor oil internally for indigestion and externally for colic in children. I can say that it's effective for these ailments. This is one remedy that we always have at home for emergencies. It's good to know that it has other benefits too!
---
Injuries and Bruising
Posted by Soulon (Dittmer, Missouri) on 03/17/2010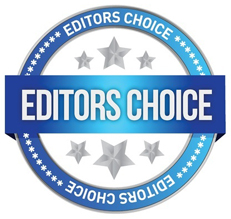 If you've ever been hit by a ball or smashed your finger then "Castor Oil" is your best bet. As soon as the hit or smash occurs, saturate the entire area with Castor oil and leave on. Really lay it on! This has been advice that was given by a medical practitioner some 40 yrs. ago and it works. It will also remove blood blisters, take the swelling down and stop the pain. I was hit in the arm muscle with a zinger grounder and immediately applied my Castor oil. It took out the pain and never swelled and where I did not go down my arm far enough it did bruise, but where I applied the Castor oil it did NOT bruise. It's awesome for toddlers who constantly are falling. Apply ice on top of the Castor oil if you wish, but many times it's unavailable and the oil is handy to carry on you in a small bottle.
---
Internal Use of Castor Oil
Posted by El (Washington, DC) on 03/02/2020

Please answer. EVERY bottle of castor oil I see, even cold-pressed, hexane-gree, organic, says "External Use Only." What brand is safe to use internally? And, it just a CYA for the companies? It's really frustrating that they do that.
Replied by Glenn
(Toronto, Canada)
05/19/2020

Susan
(North Carolina)
03/02/2020

---
Jammed Finger
Posted by Joshua (Windsor, WI) on 02/05/2009


i use castor for so many things, though i work in construction and one day bent my index finger back to quite a painful extent...instantly began to swell to the size of a big toe. i left work briefly and picked up ol'faithful...castor oil. i soaked and wrapped it thouroughly and finished the day of work. as well...i play drums and had three days worth of gigs lined up starting that night...i would simply keep it soaked and wrapped until i had to play and then rewrap when i was done. using this method led my finger to heal quickly, even with the extra abuse i had put it through. great for wrist problems as well.
---