Eye Blister
Posted by Mama To Many (Tn) on 09/06/2017

★★★★★
Last evening at bedtime I felt like I had an eyelash in my eye. I checked in the mirror and did not see an eyelash. I finally realized I had a tiny blister looking thing on my eyelid, the part between the lashes and the eyeball. It made my eye feel like it had sand in it. I was so tired I didn't want to look up what it was or what to do for it. (It didn't look like a sty - it was not red or irritated.)
Then I remembered castor oil for eyes, cysts, pimples, etc.
I put a drop into my eye and went right to bed.
I woke up this morning and forgot about it; the irritation was gone. I think the little blister thing is, too.
I tried looking up what it was today and was not able to figure it out.
But you don't always have to know exactly what you have to find a solution.
~Mama to Many~
Replied by Tom
(Los Angeles)
09/07/2017

Replied by Mama To Many
(Tennessee)
09/09/2017

---
Eye Injury
Posted by Mama To Many (Middle, Tennessee, USA) on 05/31/2013

★★★★★
My teenage son was doing some woodworking yesterday and got a piece of wood in his eye. He was outside for another hour before he came in. I think the piece of wood had absorbed the fluid on his eye because now it was stuck to his eyeball. It was the size of a pin head. I could touch it but it woudn't move. First we tried rinsing it out with any eyecup I have for this purpose, but it woudn't budge. I put a drop of castor oil in his eye. After a few minutes, the piece of wood was able to move again. We were able to carefully work it to the corner of his eye and remove it. We would probably have not worked with it had the wood not been on the white of his eye. We would have waited for blinking and such to work it to the corner of his eye.
His brother once got some sawdust in his eye. His eye was very irritated. I think the sawdust worked its way out, but his eye was still very uncomfortable. (And he isn't a complainer. ) I tried an over the counter product that was supposed to sooth they eye and it seemed to help. When that has happened since, I just use castor oil. I think it is safer and more natural and also something I always keep in the house.
---
Eye Stye
Posted by Mona (Marietta, Georgia) on 03/07/2012

★★★★★
I felt my lower eye lid getting sore one afternoon last week and by 10 pm it was REALLY sore. I pulled back my eyelid. It was red and I could see the bump on my lid above the lashes. I took a q-tip and dipped in in Castor oil then rubbed it over the area letting some of the oil go into my eye. Almost immediately I got relief. I repeated this about 4 of 5 times before I went to sleep about every twenty minutes or so. My eye was not sore all night. The next morning upon wakening I could feel that under my eye it was swollen but no soreness and it was rather itchy. The sty had come to a head and I could see the white bump. I ran another Castored Q-tip over it with a light pressure and the sty drained. That was it! I had a bit of a dark spot (bluish) under my eye. The swelling went away within an hour and the dark spot was completely gone by next day. I've had miserable stys before that have lasted for days where my eye has swollen shut so this was nothing short of amazing!
---
Eye Stye
Posted by Bee (Mo, Usa) on 09/26/2009

★★★★★
I just wanted to share my success with using castor oil for stys. I frequently get little bumps around my eyes that look like whiteheads, had some particularly irritating ones just on the edge of the eyelid that rubbed the eye. Ouch! I tried the baby shampoo which got rid of most, but some stubborn ones remained so I tried castor oil. First of all it's very soothing and didn't bother my eyes like the shampoo, especially since it was unavoidable to get in the eye bc of location. I just used a qtip and smoothed it over both lash lines and around the eyelid and let it sit overnight. My stys cleared up around 24-48 hours. I kept at it a little longer, it feels nice and hopefully will prevent anymore.
---
Eye Stye
Posted by CHD (PD, USA) on 12/02/2007

★★★★★
STY - CASTER OIL REMEDY -I developed a big sty on my eye, it was in the evening and I did not have any sty medecine, I had read that caster oil would get rid of a sty so I decided to put it to the test, I put the caster oil on with a cue tip, within an hour my stye was half the size, I put some more on before I went to bed, and in the morning the sty had gone all the way down.
---
Eye Wrinkles
Posted by Citygirl27 (Richardson, Tx, Usa) on 03/20/2013

★★★★★
I use castor oil around my eyes, mixed 50/50 with organic coconut oil as per Bill's remedy. I don't get puffiness or any irritation. Also make sure you are using castor oil labelled as hexane-free.
---
Eyes
Posted by Sue (Red Deer, Alberta, Canada) on 05/22/2018

I read that castor oil has a toxic component released (recin). I was thinking of putting it into my eyes at night and I'm double checking. I don't want to cause my eyes further stress.
Replied by Pascal
(Zagreb Croatia)
11/12/2018

---
General Feedback
Posted by Cindy (Illinois, USA) on 05/22/2021 403 posts

★★★★★
The author of the book, The Oil That Heals - Dr. William McGarey - writes, "Our six children have had castor oil applied to various parts of their anatomy so often over the years that they have reminded us that they will put on our tombstones when we die, "Here they lie in spite of castor oil! "
---
Gum Infections
Posted by Cajun62234 (Opelousas, Louisiana) on 10/31/2009

★★★★★
As a proven believer in Castor Oil, the other morning I awoke with a very sore gum in the vicinity of my right canine tooth. A look in the mirror indicated it was blood red, very tender, but no blood excreted when massaging. I generally 'oil' with Sesame Oil, but thought 'Why not try CO?'... Two 20 minute sessions [about 3-4 hours inbetween] and a session at bed time. I excreted all of the 'oiling', but let the CO coating remain in my mouth over night...the next morning it was 95% better; a repeat of the previous day's treatment produced a 100% recovery by the following evening...no redness, no tenderness and a normal, healthy gum..
---
Gut Issues
Posted by K.C. (Portland, Oregon) on 06/25/2007

★★★★★
I have had gut problems for years. (I have an extra-long colon, like twice normal length.) General inflammation, sometimes burning an inch or two below my sternum ( a good remedy for that is pancreatic enzymes), a pointed ache in the gall bladder area (just below right ribs) whenever I ate anything with fat, and a pain in the left lower corner of the abdomen aftter eating. I did an all night castor oil pack and all of these symptoms have disappeared and have not come back.
Replied by Annette
(TX)
09/24/2021

Carolyne
(PNW)
01/09/2023

---
Heart Palpitations
Posted by Adastra (Seattle, USA) on 05/30/2023

★★★★★
Castor Oil for Heart Palpitations/ Arrythmia
I had been having constant heart palpitations for over a month following an especially stressful time in my life! They would worsen or improve but I was still having them daily and nothing was really helping. Finally in desperation, I made a large castor pack over my heart and mid-chest and upper abdomen, thinking maybe I can clean out that area, get more blood flow, calm my vagus nerve... Well, after an hour, palpitations were 99% gone and I slept peacefully all night (I kept the castor pack on). And didn't return the next day. I will continue using the pack if something comes up again but I'm so happy to have a normal heartbeat again!
Replied by Dr Howard
(Torrance CA)
07/22/2023

---
Heating Pads
Posted by K.Lynn (Mt. Healthy, Ohio) on 03/15/2009

★☆☆☆☆
Warning
WARNING!
I've noticed at reading some of the posts that alot of people use heating pads for their ailments. and that's understandable because heating pads are comforting. But PLEASE ask yourself if your ailment could have an infection at it's source otherwise, you could mistakenly SPREAD an infection. I did this with myself, when I should have been using an ice pack to contain the infection. GOD BLESS!!!!
Replied by Katie
(Seattle, Wa, Usa.)
11/16/2010
★★★★★
---
Hemmorhoids
Posted by Jon (Singapore) on 06/02/2009

★★★★★
I had severe piles (internal) & haemorrhoids (external). Visit to doctor who gave some creams & advised surgery if the haemorrhoids didnt shrink. Read about castor oil and tried it as last resort as I didn't fancy the idea of surgery. A friend of mine who had piles surgery discovered he couldnt control his bowels well sometime after surgery.
Anyway, what i did was to coat the rear area, especially the inflamed tissues with castor oil twice a day after visiting the bathroom. Amazingly, after a couple of days, the area went back to normal and I did not have to go back to the doctor.
I will try castor oil for other various problems that I read about on earthclinic. Castor oil rocks!
---
Hemmorhoids
Posted by Gabi (TORONTO, CANADA) on 02/04/2008

★★★★★
Use Castor Oil to cure hemorrhoid. Make small CASTOR OIL PACK. You can use even cotton ball saturated with Castor Oil. Lie down and apply it to the hemorrhoid. You can walk with it if you have to. It brings very fast relive and swollen hemorrhoid shrinks fast.

Did anybody tried Castor Oil to cure skin or toe nail fungus? It seems that Castor Oil really is one of nature wonders.
---
Increase White Blood Cell Count
Posted by Donna (Aspen, CO)

★★★★★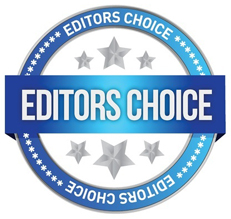 Increase your white blood cell count: rub your whole stomach with castor oil every day. My sister has cancer, and her doctor cannot figure out why her white count is climbing while the other blood counts are falling. He won't believe the castor oil story....hahaha
---