Lavender Oil
Posted by Jean (Wheeling, IL) on 03/19/2020


Lavender essential oil applied liberally three times a day will heal cold sores in no time.
---
Lavender Oil
Posted by Anne (Portland, OR)


Lavender oil works wonders on cold sores. It stops them turning to a blister, if caught early enough and treated enough with the oil.
---
Lavender Oil
Posted by D (NJ)


I control hsv2 outbreaks with healthy diet and exercise. Exercise helps me to relieve stress, thus keeping outbreaks at bay since stress is a major factor in having outbreaks (for me). When I feel an outbreak coming on I apply lavender oil to the area that tingles and within hours the feeling is gone and no outbreak occurs. I've had the same success using tea tree oil. Believe it or not, on an established sore, neither oil hurts, but rather relieves the itch and pain and speeds up the healing process. I've also used lysine supplements as well as an echinacea and goldenseal combo while pregnant.
---
Lecithin
Posted by Freddie (Buckeye, AZ, USA) on 02/17/2009


I tried Lecithin. A Bechtel engineer who worked at a laboratory when he was younger told me that they grew the herpes virus. They used Lecithin to control and kill the herpes virus. He saw the herpes breakout on my face one day at work. He told me to take 2500 mg each day for a month. I asked him why he hasn't come forward with this information. He said that the FDA was too powerful to fight.
It worked for me. I haven't had a breakout in 20 years.
As I understand it, hospitals use Lecithin based baby formulas on new born babies born to women with genital herpes.
Lecithin 2500 mg a day for a month
Replied by Curious
(San Francisco, Ca, Usa)
06/17/2010

Replied by Anita
(Ny)
04/14/2011

Replied by Gwendolyn
(Miami)
09/24/2015

Replied by Rashida
(Texas)
06/09/2020

---
Lemon Balm
Posted by G (Auckland, New Zealand) on 03/24/2018


Lemon balm tincture worked for me. I'm 51, female and have had a recurring cold sore for about 10 years on my bottom lip.Sometimes I would get it maybe once or twice a year, and other times I would get it nearly every month.
I could only find the tincture, not the oil on a Friday night after watching on youtube about cold sore remedies. So I applied it by q tip on the newly and quickly developing cold sore for about a minute. Then I dropped a couple of mls or so into my green tea and drank it. I did this a few times over the weekend. The cold sore didn't develop any more and was totally gone in 3 days. I've tried heaps of remedies over the 10 years and this was the first time I've succeeded in getting instant results. I've had 2 recurrences since then and applied the lemon balm with immediate results again. Lemon balm oil would probably work too but I couldn't find it at the time. I've since realised that it's called by it's latin name Melissa officinalis on the essential oil bottle at my local organics shop.
I hope this helps someone else.
---
Lemon Balm
Posted by Cris01us (Honolulu) on 07/07/2017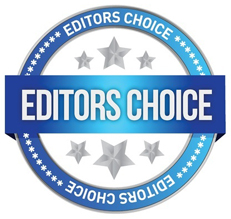 So I have tried many many things for the past three years to deal with embarrassing cold sores and surprisingly most are listed on this site and most do in fact work to some degree or another.
For instance, on a 1-10 scale with 10 being awesome: 1. ACV applied (3) 2. Acetone applied (6) 3. Ice applied (4) 4. L-Lysine taken (5) 5. Earwax applied (7) (hey when your desperate you'll try anything! ) 6. Zinc taken (3) 7. Lemon Balm (9)!!! 8. Organic Oregano Oil applied (7) (if the right strength is applied enough) 9. Tea Tree Oil applied (5) 10. Tea bag applied (2)
If you are reading this and looking for some relief then you have probably read a ton of others too, and what you should have noticed by now is that no one thing by itself is probably going to be a silver bullet. What I have found that works for me is: Lemon Balm oil (1oz bottle with dropper) apply to q-tip and hold that on the spot for 1-5 minutes at a time, do as often as needed through out the day. If done at the very first sign this is amazing with helping slow everything down. Then up the L-lysine to 3000mg (1000 each dose). Drink plenty of water - the body needs it! Eat healthy (I even fasted for a day once and it helped).
Take a zinc supplement and make sure your getting all the vitamins and minerals your body needs and plenty of rest. I also have tried BHT and I think it helps....but that's not natural and is very controversial in this kind of community.
Mistakes: too strong of OOO - I burned my lip and it took as long to heal as it would have the cold sore (but it worked the sores were gone the next day)! . Topical Zinc Sulfate - also burns. TTO applied too often - burns and stops working after a while. Really in most mistakes it comes down to overdoing it. I know we all want it gone yesterday but NOTHING is going to do that so have a little patience. Best of luck!
---
Lemon Balm
Posted by P (Shawnee Mission, Ks) on 10/24/2012

The herb Lemon Balm There is actually some research to support its effectiveness against the herpes virus. Take it when you first start to feel the pain. 2 or three capsules, Then back off and use 1 maybe 3 times a day. Zinc oxide ointment on the sores at night. I use coconut oil in cooking. May help.
Replied by Cris01us
(Honolulu)
07/07/2017

---
Lemon Balm
---
Lemon Balm
Posted by Angela (Brisbane, Qld, Australia) on 05/17/2012


I have tried a number of remedies for cold sores with no success: ice, apple cider vinegar, lysine (was ok), crystal salt deoderant (only helped the blister dry up). I get cold sores every couple of months so was very keen to find a good cure. I recently attended a medicinal herb workshop and was told to try lemon balm. I happen to grow it in my garden so I made a tea of it and have been drinking it 3 times per day. I found that within a day the cold sore I had went down and all pain subsided. It is now healing well. Additionally I have put some goldenseal ointment onto the healing sore and that is also clearing up a lot faster than normal. The teacher at the herb workshop said her husband use to get regular cold sores and he now drinks lemon balm tea often. He has not had a cold sore in years.
Replied by Irbgirl
(Indian Rocks Beach, Fl USA)
05/20/2012

Replied by Mmsg
(Somewhere, Europe)
05/24/2012

---
Lemongrass
Posted by Trista (Sydney, Australia ) on 03/05/2022


Fresh lemongrass has stopped my cold sores in their tracks. If you get to it on the tingle and before it blisters it will knock it out and won't get the chance to blister.
Get a fresh lemongrass stalk, peel one of the layers off and use a spoon..I usually have the spoon up right while I scrape the inside lemongrass layer using my thumb to hold it down and get the juice on the spoon that way.. then put it on the cold sore with my finger...
The 1st couple of times I just put the layer on a plate and used the spoon and pressed it down to get the juice on the back of the spoon and used the spoon directly on the cold sore so I didn't have to wash my hands after.. or fold the layer in half and use the juices that produce at the fold directly to the cold sore..
1st time I used it, it was at the tingle stage.. within the hour of it tingling I applied the lemongrass juice just the once and the tingle stopped instantly. It was around midday/ early afternoon that I applied it.
The next morning I felt the tingle again.. I could see slight redness however no blister so I quickly put some more on and immediately stopped tingling and started healing after that.. no blister. No more applying. It just didn't progress into a cold sore and it healed from that point on.
2nd time it had just started to rise and was about to form a blister. I had no lemongrass on hand so went to the shops and grabbed some.I applied it that afternoon and before bed. The next day no tingling and it was healing. I didn't need to apply anymore.
So it would seem that 2 applications are necessary.
4th or 5th time I had kept the lemongrass in the freezer.. to my dismay, it did not work. It took the tingle out a little which I felt I needed to keep applying it.. soo I did all day and the next day.. but it continued into a blister.. I got some fresh lemongrass the next day and it worked. Immediately stopping its progress.
So the lemongrass has to be fresh.
I've tried all the creams.. they aren't really great.. at 1st they helped the itchiness etc but never stopped the blisters...and after a while don't do anything at all..
I've tried peppermint extract.. as I had read good things.. but this didn't help really.. made it less itchy but didn't help the blisters.. same as toothpaste.. it stops the itch but it burns the skin and makes the area bigger.
Lemongrass by far is the best thing I've tried. Knocks it out.
---
Lemongrass
Posted by Medina (England) on 03/07/2017


I suffered from cold sores all my life. The slightest stress or too much sun & my lips would be covered with the painful blisters. I spent a small fortune on aciclovir & medicated cold sore plasters to manage the outbreaks & noticed my lips had developed mild scarring.
I suddenly stopped getting them, after I started using a new organic lipbalm. Very rarely I might get one above or below my lipline, but never on the lips. The ingredients of the lipbalm are: organic beeswax, organic jojoba oil, lanolin, organic mungongo oil, organic lemongrass oil, organic peppermint oil, organic rosemary oil & vitamin E.
I googled the ingredients to try to identify which was the key anti-cold sore factor and found a 2003 Japanese study on the inhibitory effects of lemongrass oil on the herpes virus, effective even at very low concentrations. Eureka!
https://www.ncbi.nlm.nih.gov/pubmed/14584615

I'm going to attempt to make my own version of lemongrass oil lipbalm as it's such a relief not to have to deal with cold sore outbreaks anymore. Hope this helps someone else too.
---
Licorice and Peppermint Root Extract
Posted by Jazzz (Delta Junction, Alaska, Usa) on 03/19/2013


While I have yet to find any success curing my cold sores, I have found one particular thing which prevents them.
It seems that certain remedies work well for one type of person but not the other, in the past I have tried Lysine, over the counter meds (they worked for a while), ice cubes, finger nail polish remover.... Ummm just about everything. Non of those worked well for me, for the past three years I have been using a licorice/peppermint root extract in gelled form. When I feel a cold sore coming on and I use this (I apply it every several hours at the onset) it never comes, I use this if I know I might get a cold sore (I'm sick or something), and I use this on my son. Unfortunetly, he doesn't know when a cold sore is coming on so it is usually already surfaced by the time I see it. However, when I put it on him the cold sore goes away very quickly and stops growing. I have noticed that over the years my cold sores are getting farther apart. I use to get them about 8 times a year and now its about 3-4.
If nothing else has worked for you, this might be the one- because nothing ever worked for me!
---
Liquid Bandaid
Posted by Trying (Surburbia, Sc) on 02/03/2011


For those of you that have suggested a liquid bandage product - and for those of you who have wondered why on earth it might work....
I checked the ingredients this morning. In this order, it contains acetone(! ), alcohol(! ), isobutane-propane (propellant), oil of cloves(! ), pyroxylin solution. Three of its "inactive" ingredients are remedies that have been suggested in the comments as fixes, and one of them -- acetone -- has been recommended over and over.
If you haven't had a chance to check out the research someone posted earlier, there actually is bonafide medical research (by people with standard credentials) that shows that acetone does inhibit the reproduction of the virus by 90% - 97%. And it is a naturally occuring substance in the body, although NOT to be taken internally, without danger of running into things like Bell's Palsy, as someone else has mentioned. (i.e. , don't put it inside your mouth under any circumstances -- as they say, for external use only! )
Thanks for all the suggestions, everyone. I'm trying them all (well, almost all). Humongous case, worst I've ever had. Moved from my lips to around my mouth, covering one jaw and under my neck. It's still spreading, but no where near as fast as it was. And no longer as completely uncomfortable and distracting as it was. Fortunately, I'm not letting it stop me. If other people are offended by looking at my disfigurement, that's their problem. I'm not going to miss work because I look funny.
Good luck, everyone!
---
Liquid Bandaid
Posted by Brooklyn (Colubus, Oh) on 10/06/2010


I used liquid bandaid and though peroxide works very well, the liquid bandaid helped the sore from getting any air. I personally feel that the liquid bandaid worked faster than the HP.
---
Liquid Bandaid
Posted by S (Deadwood, SD) on 09/11/2006


NuSkin applied to a cold sore will clear it up overnight with no scab
---