Turpentine, Castor Oil, Concord Grape Juice
Posted by Noel (Buffalo, New York) on 06/26/2014

I asked Dr. D------ from a phone call the following question: Can I drink a teaspoon of turpentine, a teaspoon of castor oil, and 3 or 4 ounces of organic concord grape juice"?
I told her that I understood from internet users that morgellons syndrome (coming from the chemtrails) is attracted to the sweet concord grape juice, as is red wine and, I asked Dr. D------ for her opinion. She told me to take it with the sugar only or, it would fail, tried to sell me at least one book and her cleanse. When I ask how to avoid all that refined sugar, she said I would be wasting my time if I didn't follow her advice and, that 'it is my body'.
I lost respect for her advice.
Friends, I've been ingesting organic concord grape juice the way I outlined it in the question above. It works great and is relieving and slowing down the quantity of morgellons present. You can test for morgellons in your own body, by holding an organic concord grape juice in your mouth for 5 minutes and spit the juice into a white bowl. If you have morgellons in any stage, you will see it. Don't use Welch's grape juice, it will not work.
~ Noel Frascatore, Buffalo, New York
Replied by Cary
(Ks)
09/08/2015

---
Undiluted White Vinegar
Posted by Newagewoes (Melborne, Florida) on 10/14/2010

I FOUND IF I SOAK MY CLEAN FEET IN BAKING SODA NOTHING HAPPENS, IF I SOAK THEM IN UNDILUTED WHITE VINEGAR , COVERING THE TOPS A BIT, ALL KINDS OF THINGS COME OUT OF MY SKIN, INCLUDING INSECT LOOKING THINGS, MAKE SURE YOUR FEET AND RUBBER (ONLY) SANDLES ARE VERY CLEAN FIRST, SO YOUR NOT BRINGING STUFF INTO THE VINEGAR SOAK. I ALSO USE IT ON MY SCALP WHICH RELIEVES THE ITCHING AND MOVEMENT, HAVN'T TRIED IT ON MY BODY YET BUT CONSIDERING ADDING IT TO MY BATH SOAKS OR JUST APPLYING IT TO BODY WITH SPONGE.
---
Use Borax or Washing Soda Instead of Regular Laundry Detergent
Posted by Jill (Punxsutawney, PA) on 12/09/2007


This is not a remedy or cure for an ailment, but rather a suggestion that might help Morgellons sufferers find a small measure of releif. Morgellons sufferers, stop using laundry detergent and start using Borax or Washing Soda to do your laundry, because it is quite possible that your clothes are re-infecting you. Borax and, or, Washing Soda will clean your clothes without detergent, and since the Morgellons "bugs" seem to hate salt, maybe they will leave and not come back? If you get a grease stain, just use a spot treatment of detergent. Other than that, just Borax or Washing soda (a generous 1/2 cup per load) by itself will get the wash clean and fresh. You can also add just plain table salt to the wash, too (25lb bags at a big-box store).
Replied by Bo'
(Pland, Or Usa)
01/14/2012

Replied by Patricia
(Vero Beach, FL)
09/15/2022

---
Vinegar, Orange Oil
Posted by Abbie (Monrovia, Ca) on 08/26/2009

I posted my findings yesterday, I want to add more. I found that the gloves I have used and the vinyl matress cover and my washing maching and dryer and the chair I have been sitting on all infected by the black tiny dots of mold ( I believe it's mold) that is very hard to remove. Again most on the area I frequently touch. I did some research and they said that all the people with morgellons have direct contact with plant dirt or earth. I myself did touch a plant without using gloves about 6-8 months ago, and that plant (a indoor tree) is dead now. I inspected that dried stem or trunk of the tree and found the same tiny black dots all over it. Is this a coincidence? I believe morgellon is caused by this type of mold or fungus. If this is true, we may try to detox with those thing that can get rid of mold or fungus. Maybe this is why many morgellons sufferers found relief. But this is really tough, as I found them growing on the inside of the dryer door. And I have been using the dryer many times a day for over 8 months, because I thought I got scabies. Please check this site for mold and fungus remedy. Hope all get relief!
---
Vinegar, Orange Oil
Posted by Abbie (Monrovia, Ca) on 08/25/2009

I think I have morgellons, I have sting biting and itching sensations, have tried many many different remedies. most works temporarily. Recently, I began to have creepy crawly sensations on the sole of my feet and on my face. I thought morgellon is caused by skin parasite, But now I think I found something that must be related to morgellons symptoms. this might be caused by a type of fungus. I found this by accident this morning: about 8 months ago I found some tiny black dots on my furniture, some clustered, and some scattered, and they cann't be removed with regular cleaning. So I thought this may be caused by constant spray and cleaning and the paint fade out. But this morning I tried to clean it with vinegar, to my surprise, they can be cleaned if you try hard. Then I began to check every furniture. I was scared! I found more clustered black dots on or around the door knob of every drawer. My home is well aired and dry. The black dots looks like fungus to me. But they stay on the area that I frequently touch. that may give the clue that I carry this on my hands. Because My furniture is white or light pink, so very easy to see these black dots. One more thing, I have been spraying a lot of vinegar, and orange oil on my furniture, especially the door knob where I frenquently touch. But they can survive!
Replied by London
(Sandusky, Ohio)
05/25/2012

---
Vitamin C, B5, and Magnets
Posted by Steve (San Deigo, Ca) on 04/08/2010


Hi guys you get morgellons disease from having a weak immune system so naturally to get rid of all you have to do is boost up your immune system to cure youe self from it. Vitamin C every hour for 2-3 days also B5 4 times a day this is what cured me. I want to warn you about drinking to much water you can get water poisioning mix it up. Magnets are a life saver they pull the static electricity out of your body and the bugs stop biting you if you have enouigh magnets. I just place magnets in sweat bands on my limbs and the bugs dont move as much. You basically have to find what is causing you to have weak immune system and boost your immune system up. High levels of static electricity kills your immune system its called emf, the bugs feed off static electricity. Yea I cured myself from this disease...
Replied by Kim
(Lubbock, Tx)
08/03/2010

Replied by Terrance
(PA)
06/14/2022

---
Websites of Interest
Posted by Rebel (Somewhere, Usa) on 11/16/2014

This is a website I discovered for morgellons. They are NOT trying to sell anything, just their opinion on what worked for them, after trying lots of things. http://morgellonsshield.com
---
Willard Water, Dry Oxygen Granules
Posted by Baylieann (Las Vegas, Nevada, Usa) on 11/04/2010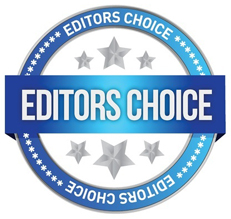 I have suffered from morgellons from 1999 to now, and Yes, nearly insane at times.... It has disabled me for the last 5 years, the first 5 or 6 years, NOTHING was available anywhere about this bizarre problem. I have been escorted out of dermatologists offices, laughed at, scorned, etc, sent to laser treatment, cut skin off for biopsy's, all the stuff you ever heard of. I found on the healing grapevine website, a protocol that has helped me, the first and only help, and with time, hopefully eradication! Since I have had these nasty bugs so long, and figure they are in EVERY HAIR and EVERY WHERE in my body, my guess is it will take about a YEAR to get completely clear.
1.) Willard Water, make sure you get it from an official distributor or the main site. I drink as much as I can, often as I can, you cannot over do it, as your body just gets rid of what you don't need. I also use it topically, often, at the same mixture recommended on the bottle. A little goes a long way, not expensive! Excellent stuff!! Make sure you work with your doctor as your body will need less of any medications. Willard Water helps the body work better, the very first day I began drinking it, several bugs on my head were emulsified, turned into white head like bumps, easily broke open and healed!!
2.) dry Oxygen tablets. I take 3 or 4 a two times a day. I also use the dry oxygen granules mixed with Willard Water mixture topically. Again, I began using these two products about 4 months ago, and on the very first day, that evening, the bugs began to die. The recommendation is that you bathe daily in the tub with the Willard and Oxy, but I have arthritis so bad that rolling around in a bathtub is almost impossible, not to mention torture! So, I make a mixture of both products and put in a spray bottle, I spray myself down a couple of times a day.
The healing grapvine also recommends a Infrared heat unit, but I have not been able to come up with the cash yet. They also have several other products on their site, but I am not sure they are vital to getting rid of these bugs. I can honestly say that I also used, bought, prescribed, and made about every topical application known to man, which did not work, and tried all antibiotics, antifungals, all kinds of stuff A to Z, and this truly is working. If I see that sun detergent and alfafa letter again, which is bull, I might scream!! When going through a healing process, it is kind of like going backward through time... The areas that heal first are the newest and so on until I get back to the start.
Right now, a large quarter sized community of nanos are dying on my left cheek, coming to the surface. This is an area where I have had numerous problems, and I can say in earnest, good bye! In some places, I have the worm trails where the bugs escaped, as I am no longer a happy host! I have been using a hand held microscope to keep track of these bugs, and I now actually have to look for the bugs, where in the past, all I had to do was pick any area of my body, and there they were. At least now, I have hope, I have a chance to do some things I wanted to do in retirement (except I am only 51), but I plan to take advantage of my new found energy, and healing to travel and enjoy what life I have left.
I hope this helps some of you out there, anyone who has given up, or anyone who is tired of trying and failing with all kinds of kooky crap. Just to have something start working on these stubborn buggars was hope enough. DONT GIVE UP, we have some politicians, some doctors and some scientists to hold accountable for creating this disease, for hiding research, and for witholding a cure. I love this web site, and have used several of the remedies for my family members, and they work! Thanks! Baylieann
Replied by Baylieann
(Las Vegas, Nevada)
01/27/2011

Ez
(Australia)
05/15/2021

Replied by K
(Reno, Nv)
03/06/2011

Replied by Amanda
(Walla Walla, Wa)
11/18/2011

Replied by Sara
(Greensboro, Nc)
06/09/2012

Replied by Debra
(Tulsa)
04/23/2015

Replied by Lizzy
(Tennessee)
06/18/2016

Replied by Cat
(Co)
09/10/2016

Replied by Omnesa
(NY)
09/20/2021

Sue
(Denver Co)
03/01/2022

Replied by Madelyn
(Idaho)
03/02/2022

---
Wriggling Fibers
Posted by Sabita (Orange City, Florida ) on 09/18/2021


I took the cotton off the end of a Q-tip and saturated it with 3 percent Hydrogen Peroxide to apply to a spot on my face. I pulled the cotton apart and was looking in a strong magnifying mirror and noticed the fibers were moving? What is this? I've seen videos of people reporting this on other products so I was really alarmed!
Replied by GertJr
(Madison)
09/19/2021

Sabita
(Orange City, FL)
09/19/2021

Replied by
Cindy
(Illinois, USA)
09/20/2021
354 posts
---
Yucca Root, Deodorant
Posted by Vena (Kansas City, Mo/us) on 08/08/2012

Morgellons disease is the human equvillant to Mange. I found two remedies to relieve you of the symptoms. One is: Yucca root. The second is: deodorant.
Let me explain: First of all never exfoliate or use exfoliation items if you feel you have Morgellons. Second: Yucca root decreases swelling in the skin. Third and most important Morgellons is a disease that thrives on moisture and air and it needs both in order to stay alive in the skin. When you are sleeping or wear multipule layers of clothing (regardless of the weather conditions. Although most Morgellons sufferers suffer more before it rains because of the increased moisture in the atmosphere) your body perspires. Deoderant allows the body to breath but, does not allow the body to perspire which is vital for the disease to maintain. Deoderant surpresses the body to perspire if the disease cannot have moisture.
---
Zapper, MMS, Baking Soda
Posted by Notthatparaonoid (Los Angeles, Ca, Usa) on 07/21/2012


Hi there, I love your site, I have been visiting it for a while now and with your help I was able to help get myself better from this horrible affliction known as Morgellons. I think I really dealt with this longer than I had it because I have always had a strange hair that grew out of the middle of my forehead, and it was grey. I would pull it and it would come back really fast, I even joked saying I wished the rest of my hair would follow suit.
Anyway, that was about 7 years ago. But over the past two years my symptoms became more apparent, I. E. Feeling more and more tired, wanting to be alone alot, and being very depressed. I had a few breakouts of funky fluid filled pods come out of me leaving behind a wound that won't heal. I haven't told anyone cause they would think I was crazy, and I am in a way, but crazy, not stupid.
This is what I have done to help allieviate the problem. First I did what someone had posted in a message board saying that they bathe with Arm&Hamer baking soda, that in itself sounded crazy, till I tried it and it helped to flush and dry-out these little critters. It did work, along with MMS and drinking baking soda, which my friends think I am nuts for doing so. I drink it throughout the day, so I can't really hide it.
But here is the thing, I was still kind of tired and worn out even with those protocols I was using. I felt an improvement with them, but my brain fog was still there and I think I was sleeping 14 hours or more a day. I needed to find another modality.
Enter a zapper, which I won't name names, but I tried it, and I have to say, my energy levels have improved so much in the past few days that I feel "youthful and focused" during the past 3 days. I am continuing this for awhile, but I no longer am tired and spent when I wake up an need to sleep 2 hours later. Now I get up ready for the world in the morning.. I am so excited about the zapping idea that I wanted to write this post.
According to my research on Hulda Clark, she expalins that by zapping your blood with the zapper, you wipe out all the viruses and bacteria in your body, which helps to explain my sudden rush of energy. It raises your bloods PH levels too. Even my lesions are clearing up, almost as if they are drying out. I am going to leave the zapper on 24/7 for the next three months because according to a video saw, someone used a zapper for 3 months straight and his morgellons is completely gone.
Here is the video on youtube
http://www.youtube.com/watch?v=R6vLGppqrHk
One last thing, using the MMS, I seem to have cleared up other conditions, like my herpes, which hasn't shown its ugly head in this first year I started using MMS. I really do believe that mixing all these things together is really working. Persistance is most likely the key. Anyway, good luck to you all who are dealing with Morgellons. Don't trust anyone with a white lab coat or a certificate from a pharmaceutical conglomerate. I have learned more from here and the internet than most doctors will ever know. Empower yourself!
Replied by Lisa
(Thousand Oaks, Ca, Usa)
07/21/2012

Replied by Notthatparaonoid
(Los Angeles, Ca, Usa)
07/26/2012

Replied by Lisa
(Thousand Oaks, Ca, Usa)
07/26/2012

Replied by Neomi
(Tulsa, OK)
05/20/2021

---
Zappers, Diatomaceous Earth
Posted by Gipsee (Cambria, Ca) on 01/19/2013

I was wondering why you don't suggest 'zappers' and Diatomaceous Earth for morgellons. There are many companies making these Zappers and really seem to helping people get rid of bacteria, virus's, cancer, aids, etc. ( You can even make them yourself) It seems like a very simple solution especially for those that have a hard time following all these other protocols. As I've read on your reccommendation taking DE for bacteria, virus's... why would'nt people want to take it to sweep out these foreign fibers/nano particles/bacteria/etc. Thank you so much Ted- your are an angel for helping people. You are a messenger of light and love and gods truth. Good luck too you.
---