Willard Water, Dry Oxygen Granules
Posted by Baylieann (Las Vegas, Nevada, Usa) on 11/04/2010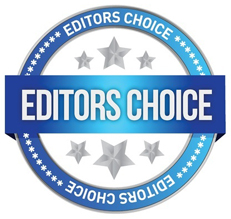 I have suffered from morgellons from 1999 to now, and Yes, nearly insane at times.... It has disabled me for the last 5 years, the first 5 or 6 years, NOTHING was available anywhere about this bizarre problem. I have been escorted out of dermatologists offices, laughed at, scorned, etc, sent to laser treatment, cut skin off for biopsy's, all the stuff you ever heard of. I found on the healing grapevine website, a protocol that has helped me, the first and only help, and with time, hopefully eradication! Since I have had these nasty bugs so long, and figure they are in EVERY HAIR and EVERY WHERE in my body, my guess is it will take about a YEAR to get completely clear.
1.) Willard Water, make sure you get it from an official distributor or the main site. I drink as much as I can, often as I can, you cannot over do it, as your body just gets rid of what you don't need. I also use it topically, often, at the same mixture recommended on the bottle. A little goes a long way, not expensive! Excellent stuff!! Make sure you work with your doctor as your body will need less of any medications. Willard Water helps the body work better, the very first day I began drinking it, several bugs on my head were emulsified, turned into white head like bumps, easily broke open and healed!!
2.) dry Oxygen tablets. I take 3 or 4 a two times a day. I also use the dry oxygen granules mixed with Willard Water mixture topically. Again, I began using these two products about 4 months ago, and on the very first day, that evening, the bugs began to die. The recommendation is that you bathe daily in the tub with the Willard and Oxy, but I have arthritis so bad that rolling around in a bathtub is almost impossible, not to mention torture! So, I make a mixture of both products and put in a spray bottle, I spray myself down a couple of times a day.
The healing grapvine also recommends a Infrared heat unit, but I have not been able to come up with the cash yet. They also have several other products on their site, but I am not sure they are vital to getting rid of these bugs. I can honestly say that I also used, bought, prescribed, and made about every topical application known to man, which did not work, and tried all antibiotics, antifungals, all kinds of stuff A to Z, and this truly is working. If I see that sun detergent and alfafa letter again, which is bull, I might scream!! When going through a healing process, it is kind of like going backward through time... The areas that heal first are the newest and so on until I get back to the start.
Right now, a large quarter sized community of nanos are dying on my left cheek, coming to the surface. This is an area where I have had numerous problems, and I can say in earnest, good bye! In some places, I have the worm trails where the bugs escaped, as I am no longer a happy host! I have been using a hand held microscope to keep track of these bugs, and I now actually have to look for the bugs, where in the past, all I had to do was pick any area of my body, and there they were. At least now, I have hope, I have a chance to do some things I wanted to do in retirement (except I am only 51), but I plan to take advantage of my new found energy, and healing to travel and enjoy what life I have left.
I hope this helps some of you out there, anyone who has given up, or anyone who is tired of trying and failing with all kinds of kooky crap. Just to have something start working on these stubborn buggars was hope enough. DONT GIVE UP, we have some politicians, some doctors and some scientists to hold accountable for creating this disease, for hiding research, and for witholding a cure. I love this web site, and have used several of the remedies for my family members, and they work! Thanks! Baylieann
---