Ted's Remedies
Posted by Rhondag (Charlotte, Nc, Us) on 03/25/2013

I'm wanting to make sure of measurements for a couple of Ted's recipes for demodex mites or issues with mites. I need to confirm if recipe below is correct. Thank you.
- 1/2 tsp borax and 1/8 tsp of baking soda and 6 to 7 drops of H202 in one liter or basically 1 quart of water to drink daily?
- 1/2 cup of borax and 1/2 H202 in tub of water for bath approximately once a week or every bath?
- small amount of borax in palm of hand and add small amount of H202 leave on a few minutes and wash face afterwards - daily
Replied by Patty
(Florida)
06/17/2014

---
Ted's Remedies Reader Feedback
Posted by Cal (Monroe, LA USA) on 11/14/2008


I have been fighting Demodex brevis mites for a year now - they somehow invaded my meibomian glands in my eyelids after a lot of 'extreme' exposure to ordinary dustmites. Eventually they migrated to my chest, neck and body - even my feet. I could feel needle stabbing sensations in the soles of my feet for gosh sakes!!! I have used tea tree oil a lot, but eventually developed a reaction to it, so had to stop using it. I then used some permethrin 5% from head to foot, and took a round of ivermectin for a couple of weeks. These remedies worked temporarily. My latest and most effective treatment thus far has been a combination of water, peroxide 3% and 20 Mule Team Borax. I also sleep with a wet washcloth on my face, which has really begun to get things moving along. Every time I bathe, I run a warm tub of water and add 1/4 cup of borax and 1/2 cup of 3% peroxide and soak in it for 10 or 15 minutes. I use the same like a rinse after shampooing my hair. At night I put 1/3 peroxide 3%, 3/4 water, 1/2 tsp. of borax in an 8 oz spray bottle, shake it up well until no granules are left, then spray my body down and let it dry without toweling. I then saturate a washrag with same solution, not dripping wet, but wet. I sleep with it on my face, carefully tucking it into the corners of my eyes and around my lids, making sure the washrag covers my face from over the top of my brows, over to my temples, then down to my top lip. This is working well to clear my eyes and face of this parasite..takes a while, but my eyes and face have crusted over and peeled, my eyes have resumed an almost-normal shape, I feel a very small amount of movement around my lids and in my lashes. Also, I drink fresh squeezed lemon juice in my water all day and sometimes I use Ted's 1/8 teaspoon of borax to the 1 litre of water to alkaline my body. No sugar, overdose on vegetables. Slow, but it seems to be working.
Replied by Sue
(Farmington Hills, MI)
11/14/2008

Replied by Ruth
(H, Tasmania)
01/19/2010

Replied by Debi
(Concord, Ca, Usa)
11/17/2011

Replied by Anon
(Anon, Usa)
11/17/2011

Replied by Amanda
(Tn., US)
12/31/2014

Replied by Lee
(Ks)
03/14/2016

---
Ted's Remedies Reader Feedback
Posted by Julie (Clearwater, Florida) on 07/31/2008


THANK YOU for putting this site together. I could not stop itching. Those mites were driving me cray!!!! I have become some what of a loner. It is wrecking my life. But instantly, I felt relief by using borax and peroxide. I will try coconut oil and vinegar next. Whew!!! All we know is how to use borax, vinegar, baking sode, etc. to clean. Thanks again! you just might have saved my life.
---
Ted's Remedies Reader Feedback
Posted by Eloise (Oakland, CA) on 12/12/2007


I have been troubled by tiny red bites, itching, and stinging for about 2 1/2 months. I have made some progress deep cleaning with Kleen Green and treating myself with it, washing all clothes and bedding in hot water and borax after a single use, bagging all clothes, throwing out about 50% of my belongings, vacuuming three times a week and immediately disposing of the bag, and triple covering my futon and computer chair with vinyl mattress covers. I have also had some success with Ted's external borax treatment (thanks, Ted) but found the internal treatment very irritating to my bladder. I am now going to try silver and have ordered some of the ABL silver as suggested by Tracy. I am trying to figure out the maximum amount I can safely take and afford since I have seen posts here suggesting amounts as large as 4 ounces a day. Any suggestions? Also, has anyone tried di-limonene sprays or powders on carpets, for biting mites, with any success? Love the website and thanks in advance for your replies.
Replied by Chris
(Longmont, Colorado, Usa)
05/25/2010

---
Ted's Remedies Reader Feedback
Posted by Lynn (Grand Rapids, MI) on 10/28/2007


re: demodex mites/rosacea -- I am currently in the process of ridding my face of these nasty mites. I can attest to the fact that they really do move. I first put the borax solution on my cheeks to test it and all of the red spots moved to my chin the next day. It was incredibly freaky! I have felt them move to my eyes, nose ears and scalp at various times. Now there are a few spots showing up on my ankles as I fight to kill them all! I am determined to win this battle thanks to this awesome website and my new hero "Ted"!
I have ingested the borax several times now with no ill effects at all. I was quite leary at first, but I knew that everything else Ted had stated had proven to be true- so I took a leap of faith. I am so glad I did! Now I just need to stay focused and disciplined to follow through on the routine. Thank you so much for your help.You are making a huge difference in the lives of many people.
---
Thyme
Posted by Candace (Scottsburg, In) on 12/30/2012


Bad Infestation... THYME.... I even soaked THYME leaves (put in a sock) in a glass of 100% alcohol. Pour it into tub and use sock if you want to scrub.
---
Triggers
Posted by Bailey (IN) on 10/20/2020

In rare form from bug bite in scalp a almost 4 weeks ago thinking it was a flea. House sprayed bc I thought I was getting bitten, all over well another bite popped up on my head: in between All of this I I had a Demodex on my scalp and I kept seeing all of these like particles are like small dust fragments of white not micro things coming out of my thick thick hair for a little while. Then my eyelids and eyebrows with the little like salt grains and things like that. My husband and my daughter's eyes are both infected a couple times I'm hoping that that has since passed but in the meantime I cannot get this to go away on my hair and body at times. My hair will no longer lather it is straight straw I don't believe I over treated it but I have tried different products it just went out ladder I've tried home remedies I've tried natural things I don't like Teatree it doesn't sit well with me I've still been spraying it around I've done a lot of things I've seen on this website I do not have a clue what shampoo to even use or want to try anymore but I have to keep washing my hair or it will get more oily. I How to control this but I know every time I move my head there's like some dandruff or particles falling from my head and I cannot understand what is going on. I've read so many blogs so many articles not a lot of people talk about this exact issue with Demodex but it's happening and I'm freight and my hair is everything but I'm about to shave it and just buy a wig it's so bad. I've tried lots of different things like I mentioned we have a new water head I'm not up to par on my nutrients my way is very under because I'm upset I know this is not the worst I've been so I again don't think this is triggered by wondering.Wondering if that bike set some thing off and then I have another one even though we've had the house treated and it was not infested with any type of creature that they could see I've read articles from top to bottom from all kinds of things and I'm confused Walking aimlessly through stores and looking online to try to find a product for myself and I can't seem to pull the trigger on much because nothings working and everyone has tried and you so many different things again nothing will lather on my damn head I have to use a lot of product so I'm thinking I'm using too much and it's getting really difficult to manageObviously it's not something they really treat here in the US but I believe our body does need them if we have them but I don't know if I want to eradicate or exterminate them completely I just want them to go back to normal whatever that is doctors. I do know it sounds crazy I'm thankful that my family does believe me since their eyes were affected but a lot of people just think it's crazy so I won't even bring it up I haven't even been able to get to the doctor because she's not taking me seriously and the dermatologist is out of pocket and booked out which in my little town and I don't think they really treat it and maybe they were treat my eyes possibly write me a prescription again I would have to pay out-of-pocket for her for some itch cream so I'm really freaking lost I've gotten so many things that I've seen y'all try and I don't know where to go from here anymore but I don't want to try anything on my hair so far on that I've just done a few natural remedies and shampoos that I have as well as tea tree. Help my hair won't even absorb water… I believe our whatever I do not know I even have a background in here and I'm pretty knowledgeable but I feel like this is just so broad! I'm even more afraid to get opinions because I don't know what to do I've also treated my eyes and if I stay on it every single night it works but one night if I don't they're on there if I get a little extra oil either little grains of salt or on there there was so many of them all over my head too I just don't understand. I'm not knock on wood watching like crazy at the moment I've had spots and then a really weird like foot each moment but I can't get a grasp of any of it and it's very fucking taxing. I can't even touch my head without something falling on my face and it's not big chunks of scalp skin or anything like that it's particles or a little salt grains!
---
Turpentine
Posted by Mary (Saskatchewan, Canada) on 05/05/2014

Hi Om from BC below is the posting of the person who cured them with Kerosene.
Question for Bill .................Have you any experience with killing mites with either Kerosene or Turpentine. I "pulled an Om", and coated myself with turpentine and it did not help me. It helped Om, I am so happy for her!!!
Don't know why it worked out that way for me.
YEA] 06/09/2010:
Sharon from Wesley Chapel, Fl: "Well, I finally fixed it. Killed all the mites. Thanks and much thanks to Ted's borax remedy. However, what killed them fast is plain old lamp oil, coal oil, purified kerosene. Put in a sprayer bottle and went to town with the purified lamp oil sold in crafts store for the hurricane style lamps. Not much smell. Used the oil on my hands to treat my face. Really sprayed my long hair and scalp.didnt burn or have but one side effect-- brought all those critters up from underneath the skin and they chewed their way up. Looked like a sunburn where they were, and welts formed. But I kept dosing it the next day and the next and it dried them up. Itches were gone in 4 hours. First night I have slept thru the night in four years. At first I thought the lamp oil had burned me, but then I realized that it was only red where I was itching. Even my face and eyelids were not "sunburned" the tenderest part of the body. Now that I killed them on me, I treated the rest of the house, using Ted's borax mix, bleach where I could, took a week to treat everything properly to where I was not getting bit. Its been 4 weeks. Once you kill them on yourself and have a quick spray-on for the re-infections, it goes fast. The cars were the worst problem. Hooray
Replied by Om
(Hope, Bc. Canada)
05/05/2014

Replied by Mary
(Saskatchewan, CA)
05/06/2014

Replied by Om
(Hope, Bc. Canada)
05/06/2014

Replied by Mary
(Saskatchewan, CA)
05/07/2014

Replied by David
(Dover, NH)
05/21/2014

Replied by KT
(Usa)
05/21/2014

Replied by Mike
(Southern Cal., US)
03/19/2015

Replied by Sharon
(Tampa)
08/19/2015

Replied by Cary
(Kansas)
01/21/2016

Replied by Om
(Hope, Bc Canada)
01/22/2016

Replied by Hope
(Us)
02/19/2017

Replied by L.franklin
(Arizona)
12/16/2017

---
Vapor Rub
Posted by Shoo (Cleveland, Ohio) on 05/23/2021


Cover mites with vaporub, the mites don't like eucalyptus, & will back out. Worked in 2 days for me. Keep the area moist with Vaporub
---
Walking Dandruff Remedies
Posted by Lin (Chicago, IL) on 02/24/2009

Walking Dandruff: I am going crazy with this. I have been ( myself to a derm) I am so allergic! Covered in bites. My cats have never left my home...or been in contact woth anyone new. Totally indoor. Can a human who has them on them spread them to my cats???? How can this happen. Since I raise them........I need help.We have applied Revolution......... just had one girl dipped at the Vet... I spent over $1000! The furniture spray the Vet wants me to use is a bit scary! Please explain the products you are talking about.What can I do???? Desperate. Thank you
EC: "Cheyletiellosis, commonly known as "walking dandruff," is a very contagious, leach like ailment incited by assorted species of Cheyletiella, a breed of big mites. The different species of Cheyletiella are able to infect the skin surface of dogs, cats, rabbits, and humans."
Replied by Dianna
(Austin, Tx)
02/24/2009

---
Wheat Grass
Posted by John (New Jersey, US) on 12/29/2014

Wheat grass 2 oz juiced every morning in omaga juicer I got on line ..fresh cut wheat grass, get at whole foods. Once I stopped this after 5 years. Every day I did 2 oz of fresh wheat grass juice, now mites are back. Gotta get my wheat grass program going again. Every other thing I tried, mites become used to and it does not work.
---
Yogurt With Cinnamon
Posted by Viv (Camarillo, Ca, Usa) on 05/06/2010


I have been having skin problems for over a year, since I moved into my apartment--itching, burning, and finding tiny bites all over, especially on arms and legs. When I would sit at my computer I could feel invisible things biting my feet and lower legs. The "bugs" are invisible, but sometimes I would feel something like a grain of sand.I'd sometimes have a tiny grain in the corner of my eye, also. Also the beltline area of my body was very red and itchy.
To come to the point, one of the latest things I have tried is plain yogurt with a little ground cinnamon. I took a couple of tablespoons of plain white yogurt (not sweetened) and mixed in about a teaspoon of ground cinnamon and put a little bit on my skin and rubbed it in. I started with the lower part of my right leg and rubbed hard. After a few minutes tiny black specks seem to appear that look like very short black hairs. I kept rubbing and after five or ten minutes a large amount of whitish "debris," like flakes or grains, starts falling off of my skin. I don't know whether it's just flakes of dead skin falling off or some kind of mites or parasites that had been inside my skin that have come out and are falling off. I did the same thing on my other leg and my feet and arms and as much of my back I could reach. In some places there was a large amount of white "debris" that came off my skin and in other places I didn't notice any. The whole process can take some time. When I was done I rinsed off my skin and it felt and looked extremely soft and clean. That was last night. I did feel a couple of biting sensations during the night, but that was all. Also, when I got up this morning my legs were no longer swollen. They had been swollen for the past year.
I also had been noticing long indentations or lines that would appear on my arms and legs for the past six months. They would come and go. I still have some of those on my upper legs.
I went to a doctor yesterday and tried to explain my skin problem. She insisted that it's just a skin allergy and prescribed hydrocortisone. She also said when bathing to use a very mild soap such as Dove and not to use hot water, and for laundry, to use hypoallergenic detergent and not to use fabric softener. She didn't even examine my skin. I have many visible tiny bites on my arms and legs, and some larger bites on my body--I don't think those could be caused by an allergy! I told her that if I put a little hand sanitizer on my arm and rub it gently, I start to feel soft granules. She said that just means I'm allergic to the sanitizer. I showed her two small rows of bites on my lower leg, and she said those were scratches.
Another strange thing: During the past year I have thrown away some underwear, clothing, and even blankets that had mysterious "lint" on them, sometimes dark, sometimes pale blue, sometimes reddish, sometimes white. Once I had a hand-knitted white wool sweater. It looked clean, but when I held it up to the light, I saw that it was covered with very pale blue lint, especially clustered along the seams. I threw it away.
A couple of months ago, to keep my couch clean, I had a pale pink blanket on it. I put a clean, white, padded mattress cover on it and put a clean off-white sheet over that, and was sleeping on the couch. I left it that way for perhaps a couple of weeks. I'd been having itching problems. I took the sheet off and was surprised to see that the mattress cover seemed to be disintegrating and was full of small reddish pieces of lint. There had been nothing in that area that was reddish. My couch is moss green. After that I would sometimes find reddish lint in my clothing or underwear that seemed to have some connection to my itching. I know that it doesn't make any sense.
Also, bathing in very hot water twice a day with about two cups of borax and 1/2 to 1 bottle of hydrogen peroxide helped a lot. I did it for a few days. When I skipped one evening, I started to have itching again. I also have tried a deep cleaning salve that I got online, and it helped, but I ran out of it.
I'll mention also that I almost always wear something only once and then wash it. I always use hot water and use borax in addition to laundry detergent. I have tried other additives in the past: ammonia, bleach, vinegar, or disinfectant. I vaccuum frequently; I rented a carpet cleaner and cleaned my carpet. I washed the vinyl flooring. I bought an air purifier and have used that, also, to try to keep the air clean.
I think I have conquered the problem. Mainly, I wanted to share the idea of yogurt with cinnamon--at least it doesn't hurt to try it.
Replied by Mary
(Regina, Saskchewan)
05/07/2010

Replied by Neem_enthusiast
(Toronto, Ontario Canada)
12/01/2011

Replied by Betty Lou
(Ga, US)
11/15/2014

Replied by Robert Henry
(Ten Mile, Tn.)
11/16/2014

Replied by Hope
(Us)
02/19/2017

Replied by
Teena
(Melbourne, Australia)
08/15/2017
233 posts
Replied by George
(NV)
09/26/2021

---
Zinc
Posted by Jesse (Dowling, Mi) on 04/03/2017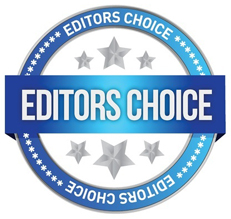 After years of suffering from bird mites and major secondary skin infections to the point of abscesses that had to be opened surgically, I have found that zinc tablets 100mg in the morning and 50mg at night has cleared my skin completely in a matter of 2 weeks. Finally free.
Replied by Dee
(New Orleans)
01/02/2018

Replied by Heather
(Arizona)
10/02/2020

---