Ted's Remedies
Posted by Chad (Tampa, Fl) on 08/19/2009

Hi I have questions regarding Ted's Remedies. Where do you get the Zinc Acetate and Magnesium and also how do you make sure its only 5 % concentration levels? Any help is very much appreciated!
Chad
---
Tepeschoite Powder
Posted by Crystal (San Diego, Ca) on 06/14/2011


I broke out for the first time with genital herpes about 3 months ago; diagnosed with hsv 1 and 2. I used a powder that I used before with burns. I popped the the blisters with a qtip and I used a qtip to apply the tepeschoite powder to the infected area; my blisters dried within 2 days. U can purchase this power at hispanic botanica or you can purchase it on-line. Do not buy the ointment cream, only the powder.
---
Topical Application of Vodka, Zinc
Posted by C Johnnie (New York City, NY) on 01/11/2009


genital herpes: as per info I accessed on your site, i tried Vodka as a topical application and yes it worked! It stung a bit but dried up the lesions in 24-48 hrs AND I took zinc tablets orally which also has helped and may have some curative value/relief for some...
---
Turmeric
Posted by Kris (W.A) on 01/11/2019


I have been taking two capsules a day of 'Curcumin' for general body pain. I have only had one herpes outbreak in two years. Has to be Curcumin! I use DMSO if I have outbreak. Straight onto lesions for couple of days. You can google turmeric for herpes for find articles about it. I also take 1000mg Vit C. I think I will try Lecithin too.
---
Urine Therapy
Posted by Trevor (Thailand) on 11/30/2015


I got Herpes in March 2013. I had read about urine therapy in the past and got further information online. Many people in a forum had success with it. The only negative was will it come back if the therapy is stopped. Initially I took it internally several times a day plus leaving a small amount under my tongue for at least 20 minutes. It cleared after about 4-5 weeks.
A couple of months later I only had 2 small spots. That went after a short time and I've had no outbreaks since. It's been 2 and a half years. I still use the therapy.
Replied by Pay It Forward
(PNW)
09/06/2022

---
Urine Therapy
Posted by Abdoul (Libreville Gabon) on 11/01/2005


God created man with all its potentials to free it's self from all type of terrible disease. you might notice in my english i'm not so good in writing. but what i know in my brain is better than writing. just want to let those who've been suffering from genital herps know that the cure is in you and it's not up to MONEY LEVEL. it's just simple the UT. urine therapy. I've been suffering from this genital herps which i thought at one time to be untreatable for a good number of years. if i want to list out the different types of pharmaceutical intoxication drugs that i've spent my money in buying, then i need to open a website to contain all. right up to this great day when i read about Urine therapy and genital herps. i started it immediately and 4 days later the size became like a dot. every time i wanted to urinate, i simple urinate in a clean glass, then pour it on the herps that took me no franc but my determination to get rid of it. i've been doing this now for almost 2 yrs regarding the symptoms but the herps disappeared and never show any sign of returning again.
Replied by A
(Chicago, Illinois/usa)
03/29/2011

---
Vitamin C
Posted by Cesar (Panama) on 05/17/2009


I was diagnose with genital herpes around 1996, from that time I had to take medicine for that every 3 repetitions by year. In 2001 I started to take a daily dose of 500mg of Vit C, and after 9 years my genital herpes never returned. I continue taking Vit C without any side effects.
Replied by Bamkablam
(Los Angeles, Ca)
07/26/2012

---
Wheatgrass
Posted by Jill (Bklyn) on 02/21/2016


I've had hsv 1 &2 for about 10 yrs..had ONLY 1 OB on my lips (first sign of hsv 1), since then I've always applied abreva daily on my lips in the morn and before I go to bed. I've also used flounder for yrs, thus reducing OB. I used too much and it affected my liver so I stopped.
In December 2015, I started using wheatgrass juice powder, mixed in with real pure coconut water(herbalist recommendation), mixed in a shaker bottle or mug for easy dissolving. Ps take on empty stomach, wait for half hour to 1 hr before consuming any thing else. Take 1 scoop or 2,2-3x daily then decrease to one scoop.
I've had no vaginal or facial ob since. This enables me to eat a more regular diet still avoiding sugar, chocolate and the no no's for herpes. I eat rice sparingly. I eat meat sparingly because I have a hard time stopping. I am stress free and feel so relieved. I blend organic veggie drinks 2x daily, one after I take morning wheatgrass. I live in Bklyn and has access to multiple organic stores, so when fresh wheatgrass is available, I blend in my nutribullet Rx with coconut water.
Ps cut wheat grass in half inch pieces. I believe if I change my diet...disease will go, because I've heard of others who got cured by using wheatgrass, dietary changes got retested and having a clean bill of health.
---
Zinc
Posted by Miss S (Uk) on 11/27/2016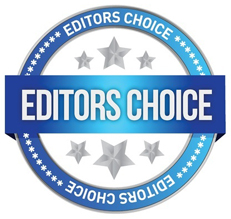 Genital Herpes - Having had this virus for many years and under treatment by my doctors I decided to try natural approaches since you have to have a break from the meds. I was on acyclovir which just suppresses the viruses and it's a lot of tablets and rather embarrassing carrying them everywhere. I tried Lysine which did not help and various vitamins and eventually was taking vitamin C and Zinc daily which seemed to help.
I've since discovered taking zinc regularly 10-15mg a day I didn't have breakouts for my longest time ever. My tummy gets sensitive so I do miss days but if I ever feel a tingle I take a double dose of Zinc that day and it completely goes away. I have a hectic lifestyle and under stress this has helped me a lot.
One other thing I do is cut out sweet/sugary foods and drinks and have these occasionally. I mostly drink 1-1.5 litres of water a day, to keep my body PH good/alkaline. I do drink alcohol, and now try to have days off allowing my body time to recover as this affects my Ph balance. Too much refined sugar and lack of sleep guarantees a tingle for me.
The Zinc is my solution since I rarely take vitamin C now and I feel fine without it. I hope it works for you.
Replied by Pay It Forward
(PNW)
09/06/2022

---