Oregano Oil
Posted by Dj (Philadelphia, Pa) on 08/09/2018


I detected this at the end of 2015 after an unfortunate encounter and then tested positive for both HSV1 and 2. It was severe for a month. Then I came across this site and used Oregano oil. 2-3 times a day few drops from the filler under the tongue. I leave it there for a few seconds. Did this for couple of months and then it went away. Initially I put it on my penis - it burns like hell. Just dab it very lightly and it works but of course burns bad for a few minutes. I thought I got cured so I stopped and then it came back with a vengeance in 2 months.
Again started using it and didn't stop for 6 months. It went away for good. I get a minor sting when I forget to take it for couple of weeks and I take for a few days just to be sure and then nothing. One thing I can say with confidence is that after mid-2016 I have not seen an outbreak. I just bought it on iherb or Amazon based on price and went with the top reviewed product. Usually around 10 dollars and it lasts you a couple of months. I keep a couple of bottles in my medicine cabinet so I never run out. This site is god sent. Best of luck to everyone.
Replied by Jerome
(Mississippi)
12/09/2018

Replied by andrew
(texas)
12/08/2020

---
Oregano Oil
Posted by Ikki (Los Angeles, California) on 09/25/2014

Has anyone tested negative for HSV2 or HSV1 after testing positive by using Oil of Oregano? I heard about the book "The cure is in the Cupboard" by Dr Cass and saw youtube videos by him where he claims that by rubbing your lower back with oil of oregano twice a day and taking 5 drops twice a day for 6 months and detoxing after that, the virus will disappear and you will test negative. Has anybody done this?
Replied by Anony
(Chicago)
11/18/2014

Replied by Connor
(Carmel, Indiana)
02/16/2016

Replied by Bama
(Bama)
02/17/2016

Replied by Pay It Forward
(PNW)
07/08/2022

---
Oregano Oil
Posted by Ppod (London, Uk) on 09/20/2014


Hi, I wanted to report that I tried using Oil of Oregano - (internally; drops in water, and on the bottom of my spine) - to rid myself of the herpes virus. I tried this for 3 months as recommended by a poster here. It was the wild and Mediterranean type of oil, but it did not work. I wouldn't recommend taking this oil for such a long period of time because it depleted calcium in my bones and I'm not sure how safe it is to take the oil for several months on end?
I wish there was a cure, but there seems to be only 1 or 2 people on here reporting that they are completely free of symptoms, compared with others who are just managing their symptoms.
Has anyone else had success with oil of oregano? I may try stabilized Oxygen Drops next...
Good luck all.
Replied by Prioris
(Fl, US)
09/20/2014

Replied by Tony
(Tn, US)
09/20/2014

Replied by Tony
(Tn, US)
09/21/2014

Replied by Prioris
(Fl, US)
09/22/2014

Replied by Dd
(Midweat)
02/11/2016

Replied by Elle
(Buckeye, Arizona)
12/21/2020

---
Oregano Oil
Posted by Jb (Vancouver, Bc, Vancouver) on 03/07/2013


I was diagnosed with HSV1 (genital) about 2 years ago, I followed this treatment during my first set of symptoms. I didnt have another breakout for 6 months, I followed the same procedure and havent had another breakout since. Here is what I did:
Buy yourself a bottle of Oil of Oregano (I get mine at GNC store, about $15/bottle)
Topical treatment: Mix 1 tbsp olive oil with 10 drops oil of oregano, using a cleam cotton swab use the oil mixture to treat areas with sores twice daily until they heal. (it burns like hell for about 5 minutes.. I use the oil of oregano straight without diluting it, but that's just me)
Oral Treatment: take 2 drops of straight oil of oregano twice a day orally, (tastes bad.. ) do this for atleast 6 weeks for the first time you use it.
Ongoing treatment: at the first signs of a breakout (itchy, pain, tingling etc) use the oil of orgeno topically, it should stop the outbreak from forming, take the oil orally if you think you are getting a breakout. The oil can also be rubbed into the skin at the base of the spine where the virus is believed to hybernate.
This treatment has been successful for myself (well over a year with no breakouts) and also my boyfriend. It speeds up the healing time of a current outbreak and can help prevent future ones.
Good Luck!
Replied by Ontario
(Canada)
02/01/2014

Replied by Lm
(Ny)
04/13/2016

---
Oregano Oil
Posted by Gonnahealnow (Mahtomedi, Mn, Us) on 02/15/2013


Hello, February 4th, of this year, I contracted genital herpes. As soon as I felt a sore, I applied garlic and ACV. It was to no avail. Now I am applying Vitamin E (d) and Oil of Oregano, and finally! The sores are clearing up. I am wondering if anyone knows if this could possibly be the first and last time I see sores. Its a horrific experience. I'm praying its the last time. I am on a generic form of Valtrex as well. I am going to continue taking the Oil of Oregano by mouth daily and apply it topically. The sores are clearing up. Does anyone know if the OO will really cure this awful virus?
Replied by Chris
(Uk)
01/20/2014

---
Replied by Lidae
(Houston, Texas)
10/13/2013

---
Oregano Oil
Posted by Leyla (Columbia Falls, Mt) on 12/27/2011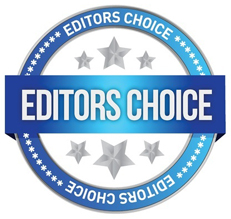 Just wanted to share my success story with oregano oil to give others hope as it really is key in fighting off this nasty problem. Mind you, the post will be a bit long.
I hooked up with my ex-boyfriend of one and a half years before he moved away for school. One night. Bad idea. I had of course imagined he had been seeing other people since we weren't together, but I never, EVER expected to contract STIs from him. He left me with both genital herpes and genital warts.
Now I also have had gastroinestinal problems since the age of 13, and it has left my immune system in horrible condition. I cannot stress how bad my outbreaks were. Every single one lasted for a minimum of three and a half weeks. I'd be clear for 3-4 days, then it would return again. Each outbreak was just as bad--if not worse--than the last. There would always be a period where the pain and itching was so severe that I was unable to walk. The warts were equally bad, and anytime I had them removed, they'd be back within a single week of the skin healing over. This went on for about 10 months, and it was definitely the worst period of my life. The emotional suffering is really the worst part of it all.
From my very first herpes rash I had begun taking mass amounts of supplements. Olive leaf extract, bitter melon, andrographis, echinacea, astralagus, ginger, Lysine, red marine algae, monolaurin, coconut oil... You name it, I've tried it. Even acupuncture and chinese herbs. It didn't seem to do much of anything. Applying tea tree oil, propolis, or melissa oil on the rash burned like hell, and would help with the pain and itching temporarily but the outbreaks were still just as long. One particular outbreak, I remember not taking anything, just to see what would happen. The rash persisted for nearly 7 weeks. Sorry for rambling but I really want to emphasize how bad my condition was.
I hadn't tried the oregano oil, as it was pretty expensive. I read that it tasted bad and I'm a total wimp. Can't even take cough medidcine I'm so sensitive to taste. On top of that, I believed my doctor when he told me there was no cure so I thought the whole Cure in a Cupboard thing was just a scam. One day I just decided why not give it a try, I've already thrown thousands down the drain in supplements so another couple hundred won't hurt.
Orderd super strength in a small bottle. Begun with the protocol, which was 5 drops under the tongue twice daily. At first, I had to do it in 1 or 2 drops at a time. My eyes would water and my mouth would start salivating like crazy from the burn, but it was by no means unbearable. Hold it under the tongue for as long as you can then wash it down with water. Over time, I increased my dosage. I had no bad side effects, but I believe that was due to me taking the olive leaf extract everyday. I got INSANE die-off reaction the first time I took that stuff, I was shaking with chills and fever and vomitting for 3 days with OLE.
As a side note, I read somewhere that a small bottle lasts you a long time. It barely lasted 2 weeks for me! Buy the bigger one if you're going to try it. I started upping it to 5 drops under the tongue 3 times a day within about 2 weeks. After a month, 4 times a day. Usually 8-10 drops. Experts can't seem to agree on a safe dosage for this stuff so just work your way up slowly. For the first 2 months of taking it, I noticed no improvement in my state. I got discouraged, but I remembered reading that it takes 1-3 months to heal so I stuck to it.
Just past the 2 month point, I suffered from the worst outbreak I have ever had. It covered a massive area, my genitals and it even went down a bit into my anal area. It was bright red. I remember crying myself to sleep one night the pain was so severe. But something surprising happened. It cleared up in about 8 days. That was the shortest outbreak I have ever had, and it was also my last.
That was 2 months ago, and to this day, I still have not had another outbreak. Oregano oil has been a miracle worker for me. I know a lot of people are going to question it being healed without a DNA test. I've gotten a few done in the first stages of my infection, and even though I was 100% positive I had genital herpes my tests would come back negative. (Both blood test and a swab of a lesion) So doctor's tests aren't as reliable as you may think.
I don't need a test to tell me I'm cured, I know I am. I continued to take the oregano oil for a full 4 months. Not one day did I miss a dosage, as I was completely determined to rid myself of this virus. My advice to you is to try it. And take it in LIQUID under the tongue if you want results!!! Best way to get it absorbed into your bloodstream. I'm no doctor, just an average 21 year old girl that suffered from the same problem as everyone else on this board. If it worked for me, I'm sure it can work for someone else. I wish good health and best of luck to all of you.
Replied by Info
(Atlanta, Ga, Usa)
08/13/2012

Replied by Anonymous
(California)
04/04/2016

Replied by Phaedra
(Australia)
09/04/2016

Replied by Pepe
(Uk)
11/22/2016

Replied by Shay
(Usa)
08/07/2018

Replied by Don
(Ohio)
03/13/2021

Replied by Jessica
(Butte, Mt)
05/03/2021

---
Oregano Oil
Posted by Bye Bye Pain (Beaumont, Tx, Usa) on 09/09/2011

Mediterranean oil of Oregano. I am 17 years old and have been using this for over 2 months now and still no genital outbreak! Its Very expensive let me tell you.. 43 fl. Oz. For about $30, BUT IT WORKS. I have had herpes for over 2 years now and I know its very painfull. This really helps, you rub it on your spinal cord once a day. (Spinal Cord because thats where the virus lives. ) and about 4 drops under your tounge twice a day. Keep this up and have a good routine, and it will be gone in 6 weeks or less. It has to be MEDITERRANEAN OIL OF OREGANO, or it will not work. There are many oils out there but this one is P73. Be sure to get that one. I hope you try it.
Replied by Sam
(New York, NY)
12/18/2011

Replied by Tanya
(Hailey, Idaho, Usa)
07/20/2012

Replied by Chris
(Uk)
01/15/2014

---
Oregano Oil
Posted by Cured (Windy City, Usa) on 03/08/2010


I understand how great the results of ACV can be but why no one is mentioning, or maybe no one knows that Oil of Oregano kills the virus that causes any kind of herpes outbreaks. I know we have been fed the idea that there isn't a cure for it but please check around the web and see what others have to say about the effects of Oil of Oregano to herpes virus. You can take the oil of oregano both orally and apply it topically. You could find it in any health food store and even cheaper over the net.
Some argue that Oil of Oregano works so well because it kills fungal cells and infections and many think herpes infection is similar to fungal ones therefore it would be hard if not close to impossible to kill it with traditional antibiotic prescriptions.
So, do your homework and find out what others have to say. Take the recommended dose orally and apply with a qt topically. Healing should begin immediately. Take the oil orally for up to 20 days to kill the core of the infection (Inside of you, usually within the nerves system, and you may never ever have to deal with this disease again.
Try combining with L-Lysine and ACV and stay away from red wine, chocolate, and citrus fruit during the time of the treatment. Alcohol, cigarettes and coffee would not be helpful either.
P.S. try to find a good source of oregano oil. Some brands are better then others. Again, do your homework if you want to be free from suffering. I wish you health and happiness and I send you love and blessings.
Namas te.
Replied by Earthgirl
(Atlanta, Ga, Usa)
08/27/2010

Replied by Jc
(Seattle, Usa)
09/19/2010

---
Oregano Oil
Posted by Lani (Houston, Texas) on 12/15/2008


Oregano Oil for Herpes Outbreaks:
I happened upon this about 4 years ago, I've had herpes now for several years and break out about twice a year or sometimes more, if I am not getting enough sleep.
I was using Oregano oil for something unrelated during the beginning stages of a herpes outbreak. Those who have herpes recognize the pain that comes with the beginning of an outbreak. After taking the oregano oil, the outbreak was very mild and I continued the oregano oil for a few days until the outbreak disappeared altogether.
For the last 4 years or so, this has worked for me every single time I've had an outbreak. I've never had a severe or painful one since, as long as I take oregano oil for about 3 days from the onset of the symptoms.
Amount: I cannot take the taste of oregano oil, so I buy the oil and I fill up an empty capsule and swallow it with water, followed by a glass of water. I usually take one capsule, twice a day for about 3 days. At first I thought it was coincidence, but for me this is tried and true.
I hope this helps others.
I wonder if this would eventually kill the virus by taking it daily for a prolonged period of time?? However, I don't know how healthy it is to take Oregano oil on a daily basis.
Any feedback to these questions would be very much appreciated.
Replied by Tracey
(Gainesville, FL)
12/16/2008

Replied by Liz
(Boulder, Co)
08/17/2009

Replied by Lynn
(Charlotte, Nc)
03/10/2010

---
Oregano Oil
Posted by Terri (Upper Marlboro, USA) on 03/10/2008


I was doing some additional research on a particular brand of Oil of Oregano (as I mainly used another brand) and came across info regarding it's effectiveness to cure Herpes. While I have not used Oil of Oregano for this purpose, it's one of the staple natural remedies I've been using for years. Some of the things I've successfully used it for are: Yeast Infections, Abcesses, intestinal parasites (after eating Pork they usually make themselves known), bleeding gums, itching skin and I'm sure there are many more things it could be used for. Give it a try and see what happens. It's a little pricey for the small bottle but it lasts a long time. It can be used internally and externally. It's very caustic taken in liquid so after a while I got smart and now buy gel capsules and use the dropper to fill it and take it that way. If you try it, please report back your findings so others may benefit.

For Herpes (http://www.doctorajadams.com/OilOfOregano.html):
In "The Cure is in the Cupboard", Dr Cass Ingram's states that "a study done by Sidiqqui determined that the oil completely destroyed herpes viruses, 'disintegrating' them. He states to daily rub the oil vigorously over the spinal column since that is where the virus lives when it is dormant. He states to take 5 or more drops of the oil under the tongue twice daily. Naturally, everyone's immune system is different so no time frame is given; however, one of the testimonials given in the book states that a woman's genital herpes completely disappeared after only 1 month, after having it for several years.

Also visit Edgar Cayces' site on using Caster Oil packs to strenthen your immune system. Don't recall the URL so you'll need to Google it.
P.S. Make sure the Oil of Oregano you purchase comes from the Mediterranian. This is the only kind that contains the medicinal properties.
Replied by L.
(Berkeley, CA)
01/19/2008

Replied by Michelle
(Scarborough, Ontario Canada)
02/24/2012

Replied by Anonymous
(Bklyn, Ny)
05/18/2012

Replied by Cured
(New York)
06/21/2012

Replied by Cure Focused
(Midwest City, Oklahoma, United States)
06/23/2012

Replied by Sylvie
(Newport Beach, Ca)
06/24/2012

Replied by Susan
(Sydney, Australia)
06/25/2012

Replied by Paul
(California)
05/17/2013

Replied by Sofia
(Norway)
10/21/2015

Replied by Tommy
(Arkansas)
11/12/2015

Replied by Dijon
(Jacksonville, Fl)
06/19/2018

---
Oregano Oil and Coconut Oil
Posted by Joanie (Austin, Texas) on 09/22/2015


Worked Temporarily

I've had HSV2 for over 40 years - with chronic, severe outbreaks. I've tried just about everything that's been mentioned on this site... with no success. I have found something that helps. In a small container, I mix coconut oil and pure oil of oregano. When an outbreak starts, I put this mixture on - and continue applying until it goes away. This has speeded up the healing and diminished the pain.
Oil of Oregano is an anti-viral and coconut oil is a mid-chain fatty acid that supposedly dissolves the outer covering of the virus, thus allowing the body's white cells to destroy it.
---
Replied by Chris
(Uk)
02/07/2014

Oregano Oil, DMSO
Posted by Happygirl (Dallas, Tx) on 10/10/2013


Okay, so I was diagnosed w/hsv2 back in Dec/2012. Since then, I have tried everything from Valtrex both oral and topical, Fenvir, Dynaclear, L-lysine, olive leaf extract, colloidal silver, massive dosages of vitamin C (which has done wonders for my skin BTW-pimples are gone), vitamin B-complex, zinc, hydrogen peroxide, ACV both interally and externally--nothing seemed to work. I felt like I was having an OB every other week. They were minimal though. I would get the tingling/sore feeling and sometimes a tiny bump would form, but no blisters. My skin would just be irritated probably from all the junk I was putting on it. But never the less, it was literally EVER other week.
Well, about 3 wks ago I had an OB and OMG did it hurt. I went to a Chinese herb doctor on the second day of my OB. She put me on pills..... I was taking 30 pills a day and a 6 weeks supply cost me $200. She told me I would have to continue taking the pills for at least 6 months, possibly all the way up to year before I would see results, meaning--no more OB's. I bought into the idea for about 3 weeks, then decided I was tired of swallowing massive quanity of pills and quit bc I was still getting the tingly feeling/irritation.
So, I further researched the web and decided to give oil of oregano a try. It was $30 for a small dropper bottle, I figured what do I have to lose. I've tried just about everything on the web!! I began doing 4 drops under my tongue (twice a day) and then at night (4 drops) rubbing the oil onto the base of my spine. (Yes, at night bc the scent is very powerful and not pleasant).
I had one episode about 2 days into it, where I got the tingly feeling, and decided to drop OOO on a q-tip and put it on the irritated area. OMG, did it burn. I should have diluted, but didn't. Lesson learned!! Anyways, with one treatment, the tingly feeling went away and I have not had one since.
I was having such good results, so I decided to take it a step further and ordered DSMO in the cream form (the rose scented one off EBAY). I began rubbing a mixture of OOO and DSMO onto the base of my spine every night.
Not saying this is for everyone, but it has been amazing for me. Not once since I started using this combo have I had any predome symptoms. I couldn't be happier. I do have to say, if you decide to try the DSMO on the base of your spine, use a light (and I stress, light) coat. I've experimented and went heavier one night and got so sick. I wanted to throw up so bad. It passed, but it was an awful feeling. So, keep it light. I've read that some ppl have actually been cured using this method for a month or two. Not saying I am or will be, but if the symptoms stay away--that's all I'm asking for.
Replied by Katy To Happygirl
(Melbourne, Australia)
10/10/2013

Replied by Happygirl
(Dallas, Tx)
10/11/2013

Replied by Katy
(Melbourne, Australia)
10/14/2013

Replied by Katy
(Melbourne, Australia)
10/23/2013

Replied by Happygirl
(Dallas)
02/05/2014

Replied by Katy
(Australia)
02/25/2014

Replied by Anoymous
(London)
03/26/2016

Warning

Replied by Ben
(Bremerton, Wa)
03/27/2016

---
Osha, Usnea and Echinacea
Posted by Alex (Eugene, Oregon) on 02/14/2015


I don't have herpes but have advised people who do as I work in the healing industry as a body worker and spiritual counselor. I treated my children's viral and bacterial infections while they were growing up with the following herbs.
Osha is a strong antiviral. Usnea is a strong antibacterial and antifungal. Echinacea is a good blood purifier.
Years ago when clients asked if there is anything I could recommend for their herpes breakouts I told them of these herbs. I suggested they take the tinctures orally and to use a combination of the Osha and Usnea as a topical and apply it with a cotton swab. I suggested they take 30 drops of each of the 3 tinctures together every 2-3 hours at the first signs of an outbreak and to take this dosage for the first 24-48 hrs depending on results and then to do the bottle recommendation for at least 5 days. The bottle should recommend about 30-35 drops 3 times a day.
This is the same course of action I would use with my kids at the first signs of any illness. Those who tried it say it stopped the outbreak in its tracks and healed it in a couple of days. These herbs are fine to use in these dosages for the first few days without worrying about overdosing or side effects. I recommend these to people who can't fight off viral infections and they are amazed at how fast they respond to them. Something I have been doing the last few years is to mix these 3 herbs in a atomizing spray bottle and spraying it into my throat where it can really absorb. I have been free of any type of viral infection for about 13 years. The atomizing spray bottle may be a good application for topical use especially when away from home and without swabs. I take the 3 herbs throughout the flu and cold season as a preventative and especially if I'm going to be out in a large crowd such as a convention. These tinctures can also be put into a bottle of water in their daily dose amounts and sipped throughout the day and they will metabolize well through the kidneys. The tinctures are best taken if allowed to absorb sublingually (under the tongue) but these herbs are an acquired taste. Since herbs lack the residual affect of pharmaceuticals it's important to be diligent with taking them during any treatment to ensure their efficacy. I think with the condition of a herpes outbreak treating both topically and at the same time systemically is a good system of treatment.
The Osha is also a good lung herb in that it is a bronchial dilator and is also a good expectorant and as a strong antiviral will fight the virus where it's breaking out and also at its source. The Usnea will help to fight secondary infections at the breakout site and to give an extra boost to the immune system by taking off some of its load of keeping harmful bacterial in the body in check; this will free up some of the immune system to fight the herpes outbreak. Echinacea balances blood PH and in doing so stimulates a sluggish lymphatic system and this will enhance the body's ability to fight infection. I also recommend maximizing the health of the immune system by eliminating all sugars, GMOs, junk foods and their additives, fluoride in water and toothpaste, refined flours and grains, sodas and all sugary drinks, meats and dairy with hormones. Eat organic as much possible and meats that are free range and fed non-GMO grains. Another thing that is wreaking havoc on our health is the over abundance of omega 6 oils to omega 3s. Western diet is lacking in EFAs; essential fatty acids. All these things contribute to a weakened immune system that will make it much more susceptible to diseases and out breaks as well as allergies. Our food and water supply has been compromised for profits and we as individuals need to be diligent about what we are eating and indulging in. At age 61 I'm free of all meds and am in robust health and do aerobics 4-5 days a week, pump iron and eat a healthy, natural, GMO free and organic diet. I'm free of spending time and money chasing my health through a ineffective health system and free of spending money on pharm drugs.
De-stressing and finding inner peace is also conducive to a healthy body and immune system as well as the mind. Meditation daily can add to the health of your overall being and its ability to fight infections and ward off outbreaks. I recommend to start telling your body every day you are giving it permission to heal and rid itself of all viruses. Tell your body it's strong enough to heal itself. When you've told yourself this enough then you will start to feel and know it and it will respond. Every cell in our body is a sentient being and responds to what we give it a tell it. Believe. Faith is an inner acknowledgement of truth. Faith and truth are yours to use for your own healing. Blessings and best wishes to everyone.
---
OTC
Posted by Kegan (Melbourne, Victoria) on 03/08/2013


Hi, I have been having Obs for nearly a year and have the occasional outbreak 4 times a year, its normally a small lump that appears somewhere different on my labia, it stings and itches. It normally appears after my period and when I am stressed and run down. I have had cold sores in the past so don't know if I had infected myself or if it came from my ex partner.
The treatment I first used when I first saw it and it works a treat. C------ cold sore patches, u can buy it from Priceline or your chemist. They are for your cold sores that appear on your lips and they are invisible. Its harder to peel of the sticky patch so u need patience and use a mirror, u will end up throwing away a few that get squashed.
Its all worth it cover the ob with the clear patch during day night after washing your Vagina and keeping it dry and clean. My doctor said it was a great idea because it keeps it dry and stops it from contaminating another part of your Labia and its invisible, although will come off with lots of moisture so night time is best when you are sleeping.
I also was prescribed Valtrex and together with the patch it took 7 days to completely clear up, with one tablet a day and a healthy diet and try rest as much as possible.
If you cannot buy the patches, straight away because you are busy with working fulltime kids ect, then use either diluted tea tree oil, or Aloe Vera plant or Banana skin to sooth the pain, garlic also sterilizes it but it stings.
I am yet to try Acetone, but the cold sore patches are great because they work and stops the ob from spreading.
---
Ozone Therapy
Posted by Austinozone (Austin, Texas) on 12/09/2014


We have been treating many clients who have HSV-2 with Ozone Therapy and we have seen amazing results. There are multiple ways to use ozone and I recommend you see a practitioner that is experience or you should get training before performing ozone therapy on yourself. I am not going to say we have cured the disease but we have seen multiple clients with no OB's for 12 months since starting treatment. Ozone therapy is not legal in every state so I would do your research. There are ozonated topical creams which can also work wonders as well as ozonated olive oil suppositories.
If you are a female I highly recommend vaginal insufflation. Women have an advantage, in that vaginal insufflation requires no preparation, and can be administered for very long periods of time, hours in fact. The gas will usually find its way into the uterus, out the Fallopian tubes, and then into the abdominal cavity. Liver problems and pelvic inflammatory disease (PID) can be addressed in this way. This is also a good way of getting ozone into the lymph system. Obviously, this method is not recommended during pregnancy. We have more information in our medical library here, http://www.austinozone.com/education/medical-library/
Replied by Robert Henry
(Ten Mile, Tn.)
12/10/2014

---