Ginger
Posted by Tammy B. (Anderson, Sc) on 04/07/2017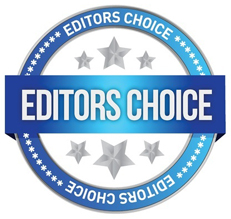 Coconut oil for sinuses, ginger root for nail fungus
I am a dog groomer-8 years I've breathed dog dander/hair/nail dust, etc.. and have kept a perpetual sinus infection, and eye infections off and on..I constantly worry about the constant use of allergy pills and decongestants, and finally on a whim tried the coconut oil in my nose, hanging my head upside down... The results have been unbelievable!! Worried I might be making a mistake, I googled "what if I etc", and got your info... Such a relief!! (I used the oil in my eye, also, and the results are just unbelievable) So far, all GOOD! Also, groomers keep wet feet and are often plagued w/ foot fungus.. I also had nail fungus, and first tried c. oil mixed with baking soda, which kept it from spreading, but that was it...
Then I tried ginger.. Fresh ginger root, smushed up under my toenails, as well as on the surface... Believe it or not, IT IS KILLING THE NAIL FUNGUS! In just 6 weeks I have almost brand new toe nail.. Almost completely gone!
---
Goldenseal Extract
Posted by Kathy (Carrollton, TX) on 08/04/2006


I had toe nail fungus on one corner of one big toe for a few years. Over-the-counter products didn't work. I read that GOLDENSEAL EXTRACT worked, so I tried that. Used an eye dropper and also gently worked some under the nail with a metal nail file. It tended to stain the nail yellow, but it worked. I sometimes used tea tree oil too. And I'm thinking I may have tried hydrogen peroxide or vicks - can't remember right now. I think trying various of these home remedies helps. I also read that PAU D'ARC extract worked too, but I never bought it, since I got rid of the fungus without needing to try something else. Also, made sure the nail was dry before putting on socks and shoes.
---
Grain Alcohol
Posted by Dara (Key Largo, Florida) on 02/12/2009


Fungus /Mold/ Skin Conditions: In regards to the fungus. I have tried grain alcohol (everclare) works great for internal and external fungus. If you have it on your nails, soak 2 times a day for 5 days for approx. 10 to 15 minutes. Gone! Do NOT have any open flames around the alcohol. Works great for jock itch as well. May sting a little. Grain alcohol kills parasites as well. Regular Isopropyl alcohol stimulates parasites to multiply they are called media-redia and ascaria. For more information get Dr. Hilda Clarks book on "Cure for all Cancers"
---
Grapefruit Seed Extract
Posted by KT (Charlottesville, Virginia) on 03/16/2013


I used grapefruit seed extraxt (citricidal) on toenail fungus which I've been fighting for about 4 years. First, I thoroughly cleaned the area removing as much of the infected area (toenail and skin) as possible. I then applied a generous drop of citricidal directly on the area and covered with a bandaid. There is a warning on the bottle which says "do not use full strength on the skin". I did it anyway. I'm not recommending anyone else do this; I'm just saying that's what I did. The area was sore for about a day. I've repeated this procedure about 4 times so far with about 2 weeks between each treatment. The results? So far, my toenail has been growing back and there appears to be no trace of fungus. The area is greatly improved. I will continue with this process until my toenail is restored to normal. So, the citricidal seems to be working for me.
Replied by Renee
(Utah)
07/10/2015

---
Grapefruit Seed Extract
Posted by Kate (Minneapolis, MN) on 06/24/2009


Does anybody know about the effectiveness of grapefruit seed extract for nail fungus? I have used it for a couple of years. It did seem to slow the fungus but not get rid of it. Now I apply it during the day after soaking my toes in ACV (see my previous post).
---
Henna
Posted by Shelby (Evansville, In) on 08/31/2011


Henna is anti-fungal, thought I'd throw that out there.
I usually use it to dye my hair, but I've been reading up on it, and I'm going to try it on a persistent fungus near my eye. I usually just mix it with hot water and let it sit for an hour, then apply it wherever. Henna can smell pretty strong, but feels absolutely wonderful on your skin.
It has to sit and absorb for a few hours, so don't do it if you're in a hurry, and it can be a bit messy. Now I just need to figure out where to get those tiny little paint brushes to paint it on exactly.
---
Honey
Posted by Pineshi (Nanaimo, British Columbia, Canada) on 01/07/2009


New Topic - For Toe Nail Fungus
I used honey to get rid of my toenail fungus that I had for two years. I tried Vicks, ACV and water washes and one day, I used unpasteurized honey just to be different. I had read that honey is antimicrobial, antifungal and antibacterial. My fungus was disappearing right away when I used honey. What I did was wash my feet every day with ACV water wash, hot and applied honey to toes and gauzed up with tape to keep covered for over time to keep from reinfecting self with shoes and socks. The skin and nail tissue was coming off in swathes and eventually the fungus has gone. I keep the wash and gauze for another few months until the nail is all grown in new again. I plan on microwaving the shoes to kill any fungus that might be alive there.
Unpasteurized honey has worked for me.
---
Honey and Garlic
Posted by Nadine (NY) on 09/01/2006


i read this in a book at the health store so i tried it take honey and garlic use them alternately on your toenail. start out with either honey or garlic and put it on your toenail and bandage the next time you change the bandage put the opposite on so if you start with garlic, the next time put just the honey and keep alternating it till the fungus is gone. do not mix the honey and garlic together. yes the honey is a little gooey, but it has some very nice properties in it that work.
---
Hot Springs
Posted by Anne (Glasgow) on 06/09/2017


I suffered from fungal nail on my big toe for over ten years.
Pain... thick nail... lifted off nail bed with thick undergrowth. Tryed many meds nothing worked
I am just back from Thailand and spend days going on trips. 2 that I went to were hot springs.
On the first trip I noticed that night that the undergrowth became soft and I was able to cut my nail
Few days later went back to hot spring and again that night undergrowth fell away
Been home a week and now looking at my toe I can't get over it ... it's looking normal again. Going to get my nails done at the salon now as I do t feel embarrassed by my big tow nail as it's no more and nail has went flat onto nail bed.
Am planning on having foot spas to keep my nails clean and soft to minimise any regrowth. Going to enjoy flashing my toes in my sandles first time in years.
---
How to Self-Test for Internal Fungus
Posted by Robert Henry (Ten Mile, Tn) on 11/06/2017

HI U OLE PATOOTS DOIN,,,,,,,, as all know ISJS. Anyways, on reflecting how the sight of my fungus shook me, I think you can test yourself at home.
Take two Q tips and swab one side of your mouth and the other side with the second Q tip. Store in a sterile glass jar and observe weekly for a month. If you have growth, the amount should tell you how severe your problem is. If you have no growth, I don't think you can say that you have no fungus. I am going to use the technique to ascertain my treatment progress.
My natural doctor told me the VF of my fungus and I was not impressed, but when he showed me the growth on my two swabs, it scared my mule. I think the visual result will tell you something too.
======ORH======
Replied by Holly
(Millersville)
11/06/2017

Replied by Robert Henry
(Ten Mile , Tn)
11/06/2017

Replied by Holly
(Millersville)
11/07/2017

---
Hydrogen Peroxide
Posted by John (Pahoa, HI 96778) on 05/20/2021 3 posts


I recently began treatment with hydrogen peroxide after having lived with chronic toenail fungus for over 20 years. I used 6% H202 to soak my feet for 20 minutes each night for a month. As the fungus was killed off the damaged part of the nail softened and peeled off painlessly. I switched to borax soaks, and the nails are thinner and clearing. I still soak on alternate days and apply Kerasal and now the nails are normal except for the length in only 2 months!
---
Hydrogen Peroxide
Posted by Tim (Georgia) on 06/19/2018 22 posts


If Nothing helps toenail fungus, try:
Fold down 2 napkins just to cover your toenails and toes completely, then pour with 3% H2O2, wrapped with a polyethylene(cellophane, etc soft film), needs good plaster to fix on feet all the night and wash your feet in the mornings with laundry soap. Needs 10-14 days. Hope you get rid of fungus forever.
Don't forget to change all your socks, sandals&shoes/ or at least pour shoes with ACV every time.
Thank me later.
---
Hydrogen Peroxide
Posted by Jarred (Palo Alto, Ca) on 04/03/2013


To cure nail fungus, simply soak the affected nail in HYDROGEN PEROXIDE. It does not have to be food grade. I cured nail fungus by using a 3% solution from my local drug store.
---
Hydrogen Peroxide
Posted by Lesley (Nanaimo, Bc, Canada) on 02/28/2013

Fungus under Toenails... I was reading a number of messages about the use of food grade hydrogen peroxide. My question is, would this be a good external as well as internal treatment for the fungus? What solution for the external? Thanks.
---
Hydrogen Peroxide
Posted by Susan (Boulder, Co) on 06/05/2012


I've had a mild but progressing toenail fungus for years, but no longer. After showering I have been applying 20% hydrogen peroxide, bought in a beauty supply store because the drugstore version is more diluted. After about six weeks I began to see results, and several months later it is better than 50% gone. The material I read mentioned that one can use even stronger hydrogen peroxide, but this has been sufficient for me.
Replied by Mary
(Thedford, Ne, Usa)
07/10/2012

---