Bleach  
Posted by Eric (Houston) on 10/10/2006


Vics = nothing, but bleach toenail fungus if it could penetrate the nail (See below). I have fungus -- 3 toes on one foot, and two on another and I tried the vapor rub fairly diligently with no success for several months. I gave up and wasn't putting anything on it for a while then the big toe nail got bumped on a couch and came completely off, so I tried some bleach on all toes for several months. The big toe is about 80% grown in looking healthy, while the others nails don't look any better. I concluded that the bleach absolutely works, but doesn't penetrate the nails well. So I think the next step will be to file off as much of the other nails as I possibly can and see what that does
---
Bleach, Tea Tree, Vicks  
Posted by jenn4875 (Houston, Texas) on 07/06/2009


My husband has had toenail fungus for about 6yrs. I started looking up home remedies and heard about tea tree oil, bleach, vics, vinegar, and so on. We tried them individually with ok results. One night we decided to try a combination to see what happens. We put a drop of bleach followed by a drop of tree oil then vics. We covered the feet with socks and he slept with it on. He said it burned some, but not too bad. I have to say, we have gotten the best results by doing this. Every day the area we put it on has turned an orange color and is now soft and comes right off. I have experimented some to see if it's just the bleach and vics or tree oil and vics and so on, but nothing gives results like the combination of the 3. I am recently seeing sights using ACV and I think I'm going to try that too. It seems people are having very good results with that as well. I'll post again in a couple weeks with my results. We have been using this treatment for about a month so far. Good luck with whatever treatment you use.
---
Borax, Clove Oil  
Posted by Elly (Topeka, Kansas) on 06/14/2011


Hi folks, clove oil and borax have helped me conisderably with my stubborn foot fungus and eczema. I ingested it and also used it on the foot. I used one drop of clove and a pinch of borax in water to drink and I added one drop of clove and a pinch of the borax to some olive oil and rubbed in on my feet. After a few days of this they feel 100% better so far. Im cutting my sugar down to help this as well. One side effect I noticed is increased libido lol.
Replied by Elly
Topeka, Kansas
06/15/2011

---
Castor Oil  
Posted by Gregory (Dfw, Tx) on 05/17/2012


For nail fungus, smother it out with cold pressed castor oil (just protect your linens and clothes, it can turn them yellow. Very large bandaids work to sleep in.
I have used this for everything from lacerations, dog bites - dog to dog, dog to human, face discolorations, interal for immune boosting, cosmetic oil, etc. Palma Di Christi is another name for it. Bacteria and fungus cannot grow in it because it is so viscous. And it's soothing.
---
Posted by Patricia (Grand Cayman, Cayman Islands) on 08/02/2009


I noticed a question about using caster oil with nail fungus. I have a story you might find interesting. I had read about its anti-fungal action, and when I began to notice some nail damage, I began applying caster oil twice a day. As I was about to travel and I worried about getting more damage, I went to my podiatrist. He looked at my nail and said that he was sure it was a fungal infection but that he would take a sample for testing. When I returned a month later, he checked back on the test, and was shocked to note that there was no fungus there at all. He wanted to know if I were sure that I had damaged my nail --in other words, he began to look for another reason for the nail problem. There was no other problem and no fungus! caster oil works for nail fungus prevention and most likely treatment.
---
Posted by Ann (Algonquin, IL) on 04/17/2008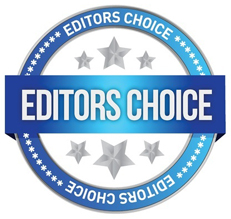 I have successfully used castor oil to treat toenail fungus. My baby toenail was completely taken over by fungus. It had a black line running through it as well (another sign of fungus). I did this treatment twice per day until the nail grew out: First, I put two drops of vinegar on the nail. Then I placed a bit of cotton soaked in castor oil directly on the nail and kept it in place with a bandage. The nail is completely healthy. It's been almost two years since the treatment.
---
Cayenne  
Posted by Thomas (Los Angeles, CA) on 06/17/2007


Guaranteed to clear nail fungus a lot faster than other methods. Mix cayenne pepper with water and spread on THICK like paste. Pull on socks without disturbing paste. Will clear nails in 4 - 7 weeks.
---
Posted by Vince (Philadelphia, PA) on 09/21/2006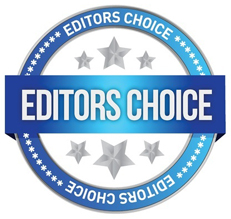 I cured the fungus by applying cayenne in salt water under the nail. I applied it and cleared any dead skin, and applied it again. working it under. I only applied it once, and it hasn't been back in 3 yrs. VF
All I do is mix a little cayenne with salt in water. Maybe 1/8tsp of each in about 3oz, and just soak the nail or skin for athlete's foot. For nail fungus I try to clean out any debris and reapply it, to make sure it gets in. I only had to treat mine once. I have a thumbnail that looks like it is separating in one spot. Maybe I caused it by cleaning my nails with a penknife a few times, but I treated it anyway. VF
Replied by Alice
Sierra Vista, AZ
12/11/2006

---
Cinnamon Oil  
Posted by Amanda (Vernon, BC) on 09/01/2006


I had read somewhere that fungus could not grow in the presence of cinnamon oil (found in any aromatherapy store), so instead of going to the doctor for an expensive and harmful prescription I decided to try it. I applied it to the cuticle of my nail morning and night and the nail grew out perfectly healthy. My mom had the same problem and when she saw my results she decided to try it too and got the same results.
---
Coconut Oil and Crushed Garlic  
Posted by Jimc160 (Cardiff) on 03/24/2017


Have noticed a significant improvement over the last few weeks from using coconut oil and a crushed garlic clove mixed together, this was recommended to me by a friend who used the same treatment successfully on nail fungus.
---
Coconut Oil or Shea Butter  
Posted by Deirdre (Atlanta, GA) on 07/28/2009


Worked Temporarily

I recently made a discovery that made me think my nail fungus had improved by 80% overnight! I'd been rubbing clove oil on one of my big toe nails for a couple of weeks. Then one night I decided to add coconut oil an hour after applying the clove oil. The next morning it looked as though the fungus had all but disappeared. I was thrilled! But, ha ha, it was temporary. As soon as your feet get wet, the nail returns to its previous state. I switched to shea butter (100%, cheap) because it lasts even longer than the coconut oil (from shower to shower). Not sure how effective this will be for black-ish nail fungus as mine is a lovely white & yellowish swirl.
So for everyone who is currently wearing open-toed sandals this summer, you might want to try rubbing coconut or shea butter to your infected nails. It's a helpful tool while we battle this pain-in-the-you-know-what condition.
---
Colloidal Silver  
Posted by Reba (Soddy-daisy, Tn Usa ) on 08/08/2011


On top the ACV and other natural topical treatments, try swallowing 1 tsp. of liquid silver 7 times a day for two days, and ringworm should never come back. It worked for a foot fungus that nothing else would cure. Liquid silver can be bought at health food and vitamin shops. It was the antibody used in the old days. It works for fungal, bacteria and virual infections. I will never be without the silver, because I use it for all kinds of infections, and it works.
---
Posted by Healthnut (Palm Springs, Ca) on 11/13/2010


I've tried everything - and I mean everything! - to get rid of the nasty toenail fungus on my big toe. Finally, one day, I decided to spray my toes with colloidal silver. In a few days, the big black streak of fungus started disappearing. I know it's going to take up to a year for my toenail to grow out but, already, I'm about half-way there! I spray my toes twice a day, morning and night.
---
Cornmeal  
Posted by rcw8888 (Santa Monica, CA) on 06/12/2009


having some success, for toenail fungus, soaking an hour in cornmeal and warm water. Exact directions are:
line bottom of flat plastic pan with cornmeal one inch and add 1 inch warm water for one half hour, then add enuf warm water to cover your toenails and put your feet in for one hour. Do this once a week. Results in about a year.
Faster, comprehensive solutions will involve eating totally alkaline. Am also trying MMS topically plus DMSO with questionable results. Tried MMS internally 15 drops, 3x per day for 2 weeks as prescribed and have overal improvement in health but uncertain it affected toenails just yet.
Richard
---
Posted by Gina (Lethbridge, Alberta, Canada) on 12/30/2008


After trying for nearly three years to get rid of a fungus on my toenails, using every home cure and even prescriptions, I read an article in a gardening magazine. Cornmeal cures fungus on your rose garden. Why not use it to cure fungus elsewhere? I sprinkled cornmeal on a wet toenail a few times per week and left it caked on the nail for a while and just walked carefully, barefooted, before wiping it off. It totally cured it. The nail is strong and clear. WooHoo!
---