Cayenne
Posted by Thomas (Los Angeles, CA) on 06/17/2007


Guaranteed to clear nail fungus a lot faster than other methods. Mix cayenne pepper with water and spread on THICK like paste. Pull on socks without disturbing paste. Will clear nails in 4 - 7 weeks.
---
Cayenne
Posted by Alice (Sierra Vista, AZ) on 12/11/2006


I was hoping Vince, or someone would explain the concentration of cayenne/salt/ and water. Not knowing, I made a paste where the cayenne and salt were approximately equal, and added enough water to make a paste. I pressed that beneath the nail as best as possible and rubbed it on the top. I have been using Store Brand mouthwash which is identical to Listerine, for the past 3-4 weeks. This has made a huge and fast improvement in my toenails, almost immediately. It was amazing! But I wanted to know more about the cayenne, because I have learned a remedy can be way way way better than I might have imagined! Plus I did not want to give the fungus any opportunity to become resistant to one treatment or the other.
---
Cayenne
Posted by Vince (Philadelphia, PA) on 09/21/2006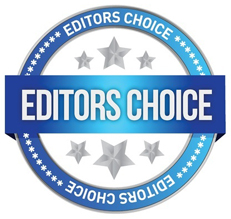 I cured the fungus by applying cayenne in salt water under the nail. I applied it and cleared any dead skin, and applied it again. working it under. I only applied it once, and it hasn't been back in 3 yrs. VF
All I do is mix a little cayenne with salt in water. Maybe 1/8tsp of each in about 3oz, and just soak the nail or skin for athlete's foot. For nail fungus I try to clean out any debris and reapply it, to make sure it gets in. I only had to treat mine once. I have a thumbnail that looks like it is separating in one spot. Maybe I caused it by cleaning my nails with a penknife a few times, but I treated it anyway. VF
---