Hypertrophic Scars
Posted by Elle_grey (Outer Limits, Usa) on 02/04/2014

Hi- I'm interested in using Lugol's iodine to diminish the appearance of several hypertrophic scars. I've tried other procedures with little to no effect. I'd like some feedback not only on the effectiveness of using Lugol's iodine, but also what I might expect throughout the healing process. Thanks for your help!
---
Iodine Warnings
Posted by James (Seattle, Washington) on 06/26/2007

Lugo's iodine caused my heart to palpitate (and not in a good way; the bad way). So I thought no more Lugo's. I felt bad because I read the health benefits on this site and others and I could not take even one drop. Then while reasearching fatty acid metabolism I found that you use a lot of vitamin B-1, B-6 and B-12. All the of these B's have heart palpitaions as a sign of their deficiencies. So I took all three. Now I can take Lugo's. Yeah!
Also selenium and zinc deficiencies can cause heart palpatations. So if you can't take iodine because of the heart quivers you might have a deficiency you need to correct first.
Replied by Joan
(Virginia, US)
11/04/2014

---
Lugol's and Vitamin C
Posted by Diane (Framingham, Ma.) on 02/27/2015

Hello, I've heard conflicting reports about Vit c and Lugols...If I take both together does the vit c negate the effects of the Lugols?
Thank you much...Color me confused...
Replied by Bill
(San Fernando)
02/28/2015

---
Lugol's and Vitamin C
Posted by Blissblues (Usa) on 01/18/2015

This post seems so intelligent & thorough. Thank you!
My sole issue was comment suggesting to take along with asorbic acid, because it states at 1/2 dozen+ websites: NOT to take the iodine within 20 minutes of Vit. C.
I'd really like to see someone knowledgeable address this disparity, because I just started a 1 drop daily morning regimen which I carefully time to wait 1/2 hour to take my vit c afterwards. (which I used to just mix directly in my morning coffee/tea, along with turmeric, etc. And a pile of everything else! :-) Decades including kelp and red algae, so now I am very confused.
Does that mean I never got the iodine from latter because took same time as Vit C? This is a person who also loves her seaweed in soups, beans, etc.
Yet my iodide patch disappears within hours. Comments welcome, many thanks again!
Thank you again!
Replied by I 4 Me And U
(Great Plains, Us)
02/27/2015

---
Lugol's and Vitamin E
Posted by Bcnu147 (Wa, US) on 01/04/2015

Some years ago, reading the book Adelle Davis wrote called, Let's Get Well, I came across what she said about Lugol's Iodine. She said that if Lugol's Iodine is not taken with Vitamin E, the thyroid only takes up about 5% but if it is taken with Vitamin E, it takes up as much as 95%. This was crucial information for me because at that time, I had hashimoto's thyroiditis. I made her High Protein drink every morning to which I added these and then drank a couple of ounces every couple of hours.
Many people have criticised Adelle Davis in the past and labelled her as a 'quack.' If they check out her credentials, they should realise she was NOT.
She was a qualified Biochemist, who cared enough about people, to work as a dietician in order to help them directly.
Replied by Geraldine R.
(Turkey)
06/11/2015

Replied by Mzchynna
(Detroit, Mi)
06/24/2015

---
Lugol's Formulation
Posted by Connie (Manitowoc, Wisconsin, USA) on 09/06/2009

Is this like Lugol's?
At the local grocery store, I stumbled on two little bottle of "Iodine Tincture USP" and I'm wondering if this is like Lugol's. Under active ingredients it says, "Iodine tincture U.S.P. 100% (2% iodine)...... First aid antiseptic. It doesn't say what else is in it, no secret peel-back label, and the product's website was minimal and unhelpful. Naturally the bottle declares it for external use only, with a cute little red scull and crossbones on the front of the label. Is the USP 100% some kind of standard wherein it would be possible to ascertain any additional unmentioned ingredients?

This is one of those mysterious happenings, actually. I was wandering through town aimlessly, and figured I'd wander through the grocery store. I was feeling very aimless. Looking through the shelves of pharmacy offerings I began looking for items Ted had mentioned. Potassium Citrate contained sucrolose..... I perused the shelves for several minutes. Then, stashed behind some hanging items were two little bottle of iodine, similar to the kind I'd been meaning to buy online. I failed to find the price on the shelves, as well as any additional bottles. The clerk scanned them at about $3 each. I felt less aimless. Went home.
EC: Don't think so...

According to this website: http://www.sciencelab.com/page/S/PVAR/10416/SLI1597

Iodine Tincture, 2% (w/v), USP

Alcohol Content (C2H5OH) 44.0-50.0%
Assay for Iodine (I) 1.8-2.2 g/100 ml
Assay for Sodium Iodide (NaI) 2.1-2.6 g/100 ml


Lugol's Ingredients:

1. Potassium iodide: 10 g
2. Distilled water: 100 ml
3. Iodine crystals: 5 g
 
Replied by Kathy
(Dubois, Pa)
09/06/2009

Replied by Citygirl27
(Richardson, Tx, Usa)
06/11/2012

---
Lugol's Iodine Companion Nutrients
Posted by Lauren (Tucson, Arizona) on 01/17/2015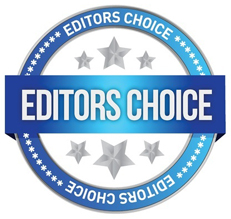 Iodine has wonderful health benefits and you must take the companion nutrients along with it in order for it to be beneficial -- otherwise you will most probably have health problems. It is imperative to add this information and information on the salt loading protocol to the main description of iodine on this earth clinic site, to avoid people having problems with iodine and perpetuating the myth that iodine is bad for you. Please, if you have privileges to do that, do your research and add information on the the hyper-importance of the companion nutrients and salt loading to the description of iodine.
The companion nutrients are: selenium (200 to 600 micrograms); magnesium (400 - 600 milligrams); Vitamin C (3,000 to 10,000 milligrams); 1/2 teaspoon unrefined salt per day. If a person has autoimmune thyroid disease they would add Vitamins B2 and B3 - 100 mg riboflavin and 500 mg niacin, 1-2x per day. (People with autonomous nodule (toxic nodule) of the thyroid should not take iodine, so it is important for people with thyroid nodules to find out if the nodule is caused by Graves' Disease or a toxic nodule (Toxic Multinodular Goiter) -- see Grave's remission case report on jeffreydachmd.com).
If you want to avoid the flush from niacin (the flush is not a health problem, but some people prefer not to experience it), then go with the niacinimide form (inositol hexanicotinate); stay completely away from the "timed release" or slow release forms of B3 as they have caused problems.
Iodine, which is very good for health, is in the same category of elements as bromide, chlorine, and fluoride, which are toxic to the human body. This category is called halogens -- they all go to the same receptors in our cells. We are surrounded by the toxic halogens, contained, for example, in our water supply and in things like flame retardant on mattresses. If a person has toxic halogens stored in their cells, when they take iodine, the iodine will begin to displace the toxic halogens, kicking them back into the bloodstream, and then the kidneys will excrete them through the urine. If the toxic halogens start hanging out in the bloodstream for a while before the kidneys can excrete them, they can cause a whole host of detox symptoms, so it is important to know that taking half a teaspoon of unrefined salt in 8 ounces of water, followed immediately by 12 ounces clear, filtered water will help the kidneys flush the toxic halogens right away (the sodium binds with the halogens). See breastcancerchoices.org for the salt-loading protocol as well as a list of bromide detox symptoms and iodine-literate practitioners. This is one reason why some people get confused and think they are "allergic" to iodine -- they take iodine without companion nutrients or without doing the salt push should they experience bromide detox.
One way to avoid detox symptoms altogether is to take one drop of 5% Lugol's solution per day, along with the companion nutrients, for one week. The next week increase to 2 drops per day, and so on, until reaching 16 drops per day, which is 100 milligrams of iodine. Another way, which I am less familiar with but which is described at curezone.com, is to start right away with 16 drops of Lugol's 5% (100 milligrams iodine) or iodine in pill form, per day. Some people have experienced freedom from asthma using that dose. See curezone for that info as well as the other conditions that have iodine has affected positively. It can take quite a while at 100 milligrams (or more) per day to reach a state of iodine sufficiency. The length of time it takes depends on how ill a person is, for example it might take 6 months for a healthy person, or 3 years for someone with cancer. Once sufficiency is reached, the protocol is to drop down to a maintenance dose of, say, 50 mg per day.
Good sources of information on iodine are optimox.com (lots of medical articles), steppingstonesliving.com, which has a free download guide to supplementing with iodine, curezone.com and the iodine yahoo group. Hakalalabs.com offers iodine testing.
---
Lugol's Iodine Side Effects
Posted by Hisjewel (Usa) on 02/14/2018


I remember inquiring for help concerning the tingly sometimes, burning feeling on my face. I had started thinking it was stress.
I got some advice that got me through that time.
Soon I stopped using some of my supplements then start back up again.
Well, I had stopped using the Iodine. I had been obviously taking too many drops for me, about 4 drops of 5mgs or 7mgs of Lugols Iodine in a glass of water.
Any way I wanted to kill an infection, so I started back on the iodine. One to two drops in water this time, plus a little on infected area. I began to feel that old tingly burning feeling in the face again.
It good to know what is causing a situation, then we wont be trying to fix it while still consuming the cause.
I only took it a few days this time. Just enough for my healing.
HisJewel
---
Lugol's Vs. Nascent Iodine
Posted by Kitty (Niagara Falls, Ny) on 02/12/2018


I just read your very informative article about Lugol's Iodine. Would I be able to get an answer if there is a difference between Nascent Iodine and Lugol's Iodine? ..... I went to 4 different Dr's to get my thyroid levels checked, about 2 years ago, and all the test came back normal. But after researching it, I realized there was something wrong with my thyroid I had all the classic symptoms of a low thyroid. After more research I bought the Nacsent Iodine and started taking it, but found that taking it orally was not possible for me, too many side effects. I started applying it to my skin which worked much better for me. I started out with 4 drops, 1 each to my inner thighs, and the other 2, one each to my inner wrist. The first 6-8 months they disappeared rather quickly, sometimes within 2-3 hours. I used this method for about 2 years and have never felt better. After that, I only used it on my wrists, and now it depends, most times one drop will do it. But after reading your article on Lugol's I am wondering if it would be better if I used "it" instead of the Nascent Iodine. I very much would appreciate your help. I would use it in the same manner. Thank you very much. Kitty.
Replied by Diane
(Austin)
06/16/2018

---
Lugol's and Irradiation
Posted by A (Southern, Ca) on 03/29/2013

Just received a Lugol's solution in the mail, through Amazon. I don't know if it traveled via airplane at some point, but it just struck me that there's lots of radiation up in the atmosphere now. Not to mention that many things do get irradiated through the mail as a standard procedure anyways.
Does anyone know whether the iodine particles in the solution can turn into a radionuclide form because of this? Can the irradiation make it harmful rather than medicinal?
I know that at least Iodine 131 has a relatively short half-life. So if this were the case, that the tincture may have become radioactive, maybe just wait so many days before using it?
Sorry if this topic was already covered - I don't have time to search the whole site. Take care
Replied by Brenda
(Las Vegas , Nevada)
01/03/2014

Replied by Jenn
(Coborra, Australia)
01/11/2015

---
Lugol's Formulation
Posted by SKS (Ann Arbor, Michigan) on 11/16/2007

First of all, thank you so much for this great website! Regarding Lugol's Iodine, apparently, its formulation has been changed. I purchased it on the web and received a brochure along stating that effective August 31, 2007 Lugol's would only be available as 2% iodine:4% K Iodide:94% dist.H2O...
---
Lugol's Formulation
Posted by Marie (St. Louis, MO) on 10/21/2007

Iodine - people need lugol's. This stuff from the pharmacy is not enough. Lugol's has the TWO forms of iodine used by both thyroid and breasts, ovaries and prostate. It has to be ordered online. I noticed in your comments people were buying it from the pharmacy. And that's not the right stuff. jcrow.com has increased their prices so I'm on the hunt for another source.
Replied by Marie
(St. Louis, MO)
10/21/2007

Replied by Bill
(Longmont, Colorado)
12/03/2008

Replied by Brianh
(Austin, Tx)
11/07/2015

---
Lugol's Iodine Contraindications
Posted by Beberobozo ( New York) on 10/21/2013

Iodine Painting:
Hello, I am 59 year old female and just ordered some Lugols iodine and then I used it for a day and then looked up on webMD and lifescript and even here on EC that you cannot use Iodine if you are on certain high blood pressure medications which I am for now.. Been using natural things as complimentary .. going to find the balance ... Is this true? Can't use iodine at all? Thank You.
---
Lugol's Iodine Side Effects
Posted by Sue (Malaysia ) on 07/02/2020


Started Lugol s iodine a month ago. Started slow with one drop for 1 week plus, right now I am on 3-4 drops daily (5%). I have adenomyosis and read about all the good of iodine. However, ever since started taking iodine, I don't seem to sleep so well, I have few / some hot flushes daily, and most of all I missed my period during month of May.
Would be pleased if anyone with experiences r able to advise.
Thanks.
Sue
Replied by Anon
(Anon)
07/03/2020

Replied by Katherine
(Vacaville Ca)
08/13/2020

---
Lugol's Iodine Side Effects
Posted by Sam (Utah) on 06/30/2014


I just bought lugol's 5% solution on Amazon. I used 2 drops in water. The next morning I had vaginal bleeding. I was so scared that I stopped using it. That was the only day I had the bleeding. Does anyone know why that would happen. I really wanted to take iodine because of the benefits people have experienced. I do not know if I should start using it again or not?
Replied by Mmsg
(Somewhere, Europe)
06/30/2014

Replied by Rosina
(Debary, Fl)
04/28/2015

Replied by Lauren Lee
(Riverton, Nj)
05/03/2016

Replied by Dee
(Atlanta)
08/26/2016

---