Acid Reflux  
Posted by Michelle (Mcarthur, Ohio) on 04/14/2013


I am happy to say that I have had fantastic results with using The Lugol's Iodine for my acid reflux. I have suffered for years with this ailment and I have had so many prescriptions and special diet restrictions. I can't believe all this time I have been iodine deficient and that was the cause. I took a few drops a day and slowly built up my dose, taking a few days off here and there. After a couple of weeks I realized I was doing better and about a month later I haven't had any problems with my stomach at all. I have had problems with stomach aches since I was a child. This is revolutionary for me. I am telling absolutely everyone about it!
---
Posted by David (Huntington Beach, California, USA) on 01/04/2009


Hi, I'm a Chiropractor of over 22 years. I want to add a cure that I got from reading Dr. Donsbach, D.C.
My wife and I found as we got older that we were both starting to have digestive problems and really bad acid reflux at nite. The wholist concept is acid reflux is due to NOT ENOUGH acid! You can confirm if this is the case by taking a tablespoon of ACV when you are getting it, if it stops it, then you are LOW in acid.
The next step in the wholistic approach is to take digestive enzymes and HCl to substitute for the low acid. I always thought this isn't getting to the root problem of WHY isn't the body producing enough acid anymore. This is where Dr Donsbach came in.
He discussed that the body needs IODINE to produce the stomach acid. That made sense in that since becoming a Vegetarian, I don't get much seafood and I keep my salt intake down.
So I ordered Lugol's Solution from Amazon and began taking 2 drops a day in a glass of warm water first thing in the morning on an empty stomach, monday through friday with the weekend off. My wife did the same. Sure enough within a few weeks my digestion is back to where it was as a teenager, and acid reflux is gone! My wife had the same results as well as a friend that tried it.
If you go to take the iodine, first make sure you aren't allergic. I think a drop on the inside of the wrist or arm and see if it gets swollen or itchy, is a good test. After that, if no reaction, then you can start with one drop in water and see how that effects you. If you have no problems then you can proceed to the 2 drops.
I've been trying to get this information out there, because when people take antacids and medicines that decrease acid production in the stomach, it greatly limits the bodies ability to digest the food,and starts a process that ends up greatly harming your health.
If the word can get out about this cure, it will help millions to improve their health for less than a penny a day and prevent them from ruining their health as they are trying to help it.
Good luck and please write your feedback here so others can see.
Best wishes for health and happiness,
David from H.B.
Replied by Sara
Dublin, CA
03/15/2009

Replied by Jen
Kellersburgh, Pa
02/08/2010

Replied by Hersche Chocolatte
South Africa
03/02/2015

Replied by Alan
Mexico
11/27/2016

Replied by Dan
Lodi, N.j.
02/16/2018

---
Body Dryness  
Posted by Doc Sheila (Toronto, Canada) on 08/09/2009


Dry Mouth Dry Eye cures
I use potassium iodide :Lugol's solution for all dryness in the body, vaginal dryness,dry eyes, dry nose,dry mouth.
It is excellent as anti septic, anti biotic ati viral etc
3 drops 1-3% lugol's in juice or water 2x/daily
Replied by Andrea
Chico, Ca
11/27/2009

Replied by Diamond
Ma., US
11/22/2014

Replied by Lauren
Tucson, Arizona
01/17/2015

---
Celiac  
Posted by Angela (New York, US) on 05/26/2014

Re: Lugol Iodine for Celiac. I have a question for Lugol Iodine. I was reading really good reviews on earth clinic and I like to try it. I am gluten and dairy intolerance. I have low energy and feel dizzy sometimes. My hair is very dry and I also have eczema. Please advice that should I take it or not and if you have any link to buy lugol iodine, please post that too. Thank you so much
EC: You may find some helpful information in this article about Lugol's.

http://www.earthclinic.com/remedies/lugols-iodine-treatment-bill-thompson.html
Replied by Catootje
Netherlands
10/02/2014

Replied by Karlie
Mesa, Az
10/27/2015

---
Colds  
Posted by Bev (Long Beach, Ca) on 03/20/2011


I came down with a cold on a Friday. Used 1 drop of Lugol's in a glass of water 4 x that day then increased to 2 drops the next and 3 drops the third day. By Monday the cold was gone. Hope this helps.
Replied by Lynn
Victoria , Bc
02/15/2015

---
Posted by Cindy (Shady Cove, OR)


I use Lugol's iodine anytime I am getting a cold. I was a chronic user of antibiotics because of asthma. I have not had a bout with bronchitis because anytime i am getting a cold or virus I put 6 drops of Lugol's in water 3 times over a 24 hour period and the infection is gone. I actually have one day colds now. I follow up with acidophilus for my stomach and milk thistle for my liver. This really works and probably will work for Bird flu if you keep a supply in your cupboard.
---
Converting Lugol's to Milligrams  
Posted by Jolole (Beaconsfield, Tasmania, Australia) on 07/11/2013

I have researched for hours the information re iodine benefits and also checked the contributions on earthclinic site where I found the conversion table for the various strength of Lugols iodine in mgs. I bought online a bottle of Lugols and the label states as contents: purified water, 10% Iodide, 5% Iodine. The conversion table mentions both 15% and 5% of Lugols, which one do I take to converse to mgs ?? I have started with 1 drop in glas of water daily, but also read that this might take a year to really improve my health. I have used it now for 4 days, have no problems digesting it and wonder how many drops or mgs I can take with this product. Can anyone help out here. Blessings and good health to all.
Replied by Bess
Calgary, Alberta, Canada
07/11/2013

Replied by Jolole
Beaconsfield, Tasmania, Australia
07/12/2013

Replied by Bess
Calgary, Alberta, Canada
07/12/2013

Replied by Bess
Calgary, Alberta, Canada
07/12/2013

---
Dosage  
Posted by Fats1964 (Doncaster, UK) on 04/10/2015

I need to know how much iodine is in each droplet, not the full dropper. I get conflicting info.
Replied by Bill
San Fernando, Philippines
04/10/2015

Replied by Celine De Jesus
Manila
08/11/2015

Replied by Bill
San Fernando, Philippines
08/12/2015

---
Ear Infection  
Posted by Jacqueline (Devon, Uk) on 09/25/2015


Hi there,
I used to get horrendous ear infections a few years ago. After 3, ineffective, courses of antibiotics and 4 months of near complete deafness, pain and tinnitus, I decided to use my Lugols 7%. that I had used orally a year or so previously.. I got an old eye dropper and cleaned it out with boiling water. I filled it 1/4 full of Lugol's and the rest with the boiled, cool water. I put 3 drops, into the ears 3 times a day for the next 4 days. The pain vanished completely, my hearing returned and the noises went away, never to return.
I got the idea to try this from reading a clinical trial conducted on children in the remore African bush, obviously far from the nearest doctor. They administered the Lugol's neat, and 10 drops a day, but I thought that sounded a bit harsh, so adapted down. They had complete resolution of ear infections, even supporating inner ear infections; they all went away - the trial must still be on the internet somewhere.
Hope this has been helpful. I know that if I ever get a painful ear again, I won't be going to the doctor, I'll sort it myself.
Replied by Mmsg
Somewhere, Europe
09/26/2015

Jacqueline
Devon
03/26/2016

Replied by Kyle
Australia
09/03/2017

---
Ear Pain, Tinnitus and Deafness  
Posted by Jacqueline (Devon) on 11/27/2016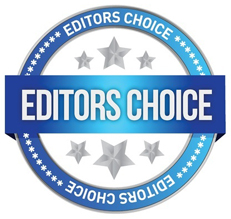 I posted previously about this subject. I got an old eye drops bottle - tiny. Cleaned it and put 1/4 of Lugol's (I used 7%) but 5% will be ok. Fill up the rest of the bottle with cooled, boiled water and then stick the dropper bit back on. I used 3 drops x 3 times a day for 4 days and the pain from a severe ear infection, tinnitus and deafness all vanished, never to return. That was several years ago and it still hasn't returned, and had suffered every year, for many years, and it was untouchable by antibiotics. It should work against a fungal infection, too. Lugol's is always in my cupboard. I also got rid of a urine infection last year with it.
---
Food Poisoning  
Posted by Earth Clinic

Here is a remedy that's been around quite a long time. It stops Salmonella poisoning immediately. Also used to treat Giardia. If you have gas and bloating and suspect Salmonella poisoning, here's the recipe:
1/2 glass of water.
Add 6 drops of Lugol's Iodine Solution.
Stir and drink in entirety.
You will feel better within an hour. Take this 4x a day, after meals and at bedtime, for 3 days in a row, then as needed.
---
Homemade Lugol's  
Posted by Maria (Gippsland, Australia) on 01/06/2015

Hi Bill, I would like to make my own lugol's but am stuck on which grade of pottasium iodide is needed. l have not found any locally so I'm reliant on ebay. The ones I am looking at are all >99% , some as great as 99.5% & 99.9% with prices corresponding to %. At least thats what the sellers say the % are, most are from china & some are AR grade. l would appreciate your oppinion on this. Thanks.
Any tips, recipes from those making theirs would also be appreciated. Thanks
Replied by Jenn
Cobbora, Australia
01/08/2015

Replied by Dana
Toowoomba, Qld.
02/17/2015

---
How To Take Lugol's  
Posted by John (Trang, Thailand) on 07/13/2009

Lugol's Aqueous Iodine 5%. I bought from the Trang Hospital with an expiry date, Oct 9th 2009.
1. Can it go off? What happens?
2. After taking it, what are likely side effects/ adverse reactions if any?
3. No distilled water here. Rain water OK?
4. Take the drops before eating or after?
5. How do I tell if cadmium, mercury, fluoride, chlorine etc. have left me?
Replied by Magnolia16
Virginia
11/08/2016

Replied by Mama To Many
Tennessee
11/08/2016

Replied by Magnolia16
Virginia
11/09/2016

Replied by Timh
Ky
11/10/2016

Replied by Sarani
North Carolina, Usa
03/21/2017

Replied by Rosemary
Qld, Australia
02/27/2018

---
Hypertrophic Scars  
Posted by Elle_grey (Outer Limits, Usa) on 02/04/2014

Hi- I'm interested in using Lugol's iodine to diminish the appearance of several hypertrophic scars. I've tried other procedures with little to no effect. I'd like some feedback not only on the effectiveness of using Lugol's iodine, but also what I might expect throughout the healing process. Thanks for your help!
---
Iodine Warnings  
Posted by James (Seattle, Washington) on 06/26/2007

Lugo's iodine caused my heart to palpitate (and not in a good way; the bad way). So I thought no more Lugo's. I felt bad because I read the health benefits on this site and others and I could not take even one drop. Then while reasearching fatty acid metabolism I found that you use a lot of vitamin B-1, B-6 and B-12. All the of these B's have heart palpitaions as a sign of their deficiencies. So I took all three. Now I can take Lugo's. Yeah!
Also selenium and zinc deficiencies can cause heart palpatations. So if you can't take iodine because of the heart quivers you might have a deficiency you need to correct first.
Replied by Joan
Virginia, US
11/04/2014

---