Multiple Cures
Posted by Queen (Cabañas, El Salvador) on 12/11/2017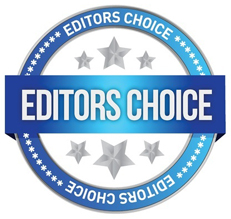 Iodine for Fibrocystic Breast Disease, uterine fibroid, ovarian cysts and hypothyroidism
Hello wonderful people, I was officially diagnosed with Fibrocystic Breast Disease (FBD) about 2 years ago. I also was diagnosed with a uterine fibroid the size of a grape and one cyst on each ovary and hypothyroidism. I have had FBD since I was 19 years old. My breasts were so lumpy I was afraid to touch them. My breasts would become so painful before my period that I was forced to sleep wearing a bra. I have been on the iodine protocol for about 14 months now. I am a 42 year old woman who exercises like crazy (I am a triathlete). I eat very healthy now. I have eliminated dairy products, soy, caffeine, preservatives and processed sugar. I eat 95% organic and grass fed beef.
I started taking 100 mg of lugol's iodine for the first 3 months, then I was taking 150 mg for 4 months. After that, I went back to 100 mg. Now I am back to 150 mg. I believe my ovarian cysts have dissolved because I don't feel nauseous anymore and I don't have pain in my ovaries like I used to. And at some point I bled and it wasn't time for my period so I am assuming the cysts burst. Regarding the uterine fibroid, I am not sure if it has dissolved completely, but I know for sure it has shrunk because my period isn't painful anymore and I don't get lower back pain either like I used to. In terms of my breasts, they are almost free of lumps. I haven't done an ultra sound yet, but I can feel the difference in texture and pain. I can say pain is 95% gone during pms. My thyroid is working well now. I have energy and I don't feel tired anymore.
I have added castor oil packs on breasts and put an ice pack afterward. I alternate the castor oil pack on each breast every day and I am also taking a homeopathic tincture my naturopath recommended.
I read on this site how people have felt a difference with small amounts of iodine in a short period of time, but it has taken a while for me to see great results. I have read Dr. David Brownstein's book and I was surprised at how his patients improved with smaller amounts. It took 3 months (100 mg per day) after starting the iodine protocol to notice my hair wasn't falling out so much. I thought it was normal to lose so much hair. I read somewhere on the internet that people used to take between 300 mg to 1,000 mg of iodine to treat diseases before drugs.
In the nutshell:
Lugol's iodine (5%) 150 mg a day
Magnesium taurate 500 mg a day
Selenium 500 mcg a day
Sodium ascorbate 2.5 to 5 grams a day
B complex
Himalayan sea salt about 1 tsp a day
I take St. John's Wort, apple cider vinegar and baking soda in small amounts most days of the week. I am in the road to being completely healed and I am grateful for this site and the people who post their experiences. Thank you all and remember BE PATIENT.
---
Ear Pain, Tinnitus and Deafness
Posted by Jacqueline (Devon) on 11/27/2016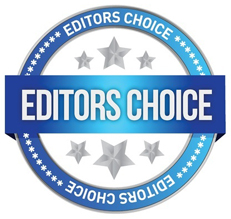 I posted previously about this subject. I got an old eye drops bottle - tiny. Cleaned it and put 1/4 of Lugol's (I used 7%) but 5% will be ok. Fill up the rest of the bottle with cooled, boiled water and then stick the dropper bit back on. I used 3 drops x 3 times a day for 4 days and the pain from a severe ear infection, tinnitus and deafness all vanished, never to return. That was several years ago and it still hasn't returned, and had suffered every year, for many years, and it was untouchable by antibiotics. It should work against a fungal infection, too. Lugol's is always in my cupboard. I also got rid of a urine infection last year with it.
---
Multiple Cures
Posted by Bladey56 (Brisbane, Australia) on 09/23/2011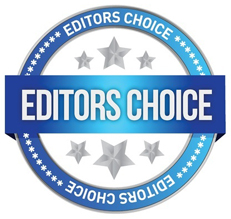 For the last 4 months I have been on iodine worked up to 50mg daily (lugols) blood test awaiting for complete thyroid check. Along with companion nutrients (selenium, vit c) along with mag/cal/boron/, lysine, b complex and naicin, omega 3/6 ratio correction in my diet and removed as much fluoride and bromide as possible (reverse osmosis) less processed food. My transformation has been amazing. I was 105, and now down to 85, my skin is repairing from the sun damage, face sunspots are peeling from lips, cheeks, arms. I now sleep without waking during the night, my body temp now regulates correctly.
I started my father on the same diet, he's got a history of high blood pressure and cholesterol, now after 1 months his blood pressure is normal and cholesterol is now within normal range. I have achieved this with no extra exercise, other than my daily job. The last time I lost weight with the gym and just eating "well" made me tired and I just gained the weight again, I am 25 years old and I feel the benefit everyday from this very powerful supplement, being tired at the end of the day is a thing from the past, no brain fog, just clean thinking.
---